A decade into championing classic cocktails in Singapore sees Jigger & Pony rise the ranks as one of the best bars in Asia. Now, its fifth menu-zine comes with a sleek new visual identity and a good retrospective look into the past. A new hand of tipples goes without saying and as usual, the technical and storytelling flair that it has always excelled at was on full display.
A great start to any session and a rightful tribute to the vibrant local cocktail community is the Super Lemon Highball, a drink that's at once simple and complex. Freshly squeezed lemon juice is first frozen to extract lemon water then combined with Hokkaido super soft water and Suntory World Whisky AO for 72 hours. The result is a finely fizzed tall refresher that is easy to drink and reminds of the classic salaryman's drink.
Here, the somewhat maligned Dirty Martini sheds its image as the go-to suburban mom drink. Jigger & Pony's rendition of the silky stiffer teases a familiar savoury backbone. The housemade brine is re-engineered with an olive oil emulsion to achieve a consistent balance of flavours and texture. Want it extra dirty? Say less and have a bite of the miso cream cheese black olives. Make sure to pair it with the punchy black pepper crab dip that is perfumed with hua diao and mascarpone.
Zero-waste and upcycling initiatives are known challenges for most high-volume bars like Jigger & Pony. But the award-winning bar isn't one to shy away from such future-forward conversations either. Introducing Ugly Tomatoes, a gin-based cocktail designed to celebrate imperfections by using B-grade heirloom beefsteak tomatoes that are deemed too ugly to make it to restaurant plates. It drinks elegantly sweet yet savoury with lingering notes of caraway, fennel and cumin. Served in a crumpled Kimura glass, the drink doubles down on the message that it isn't all just about looks.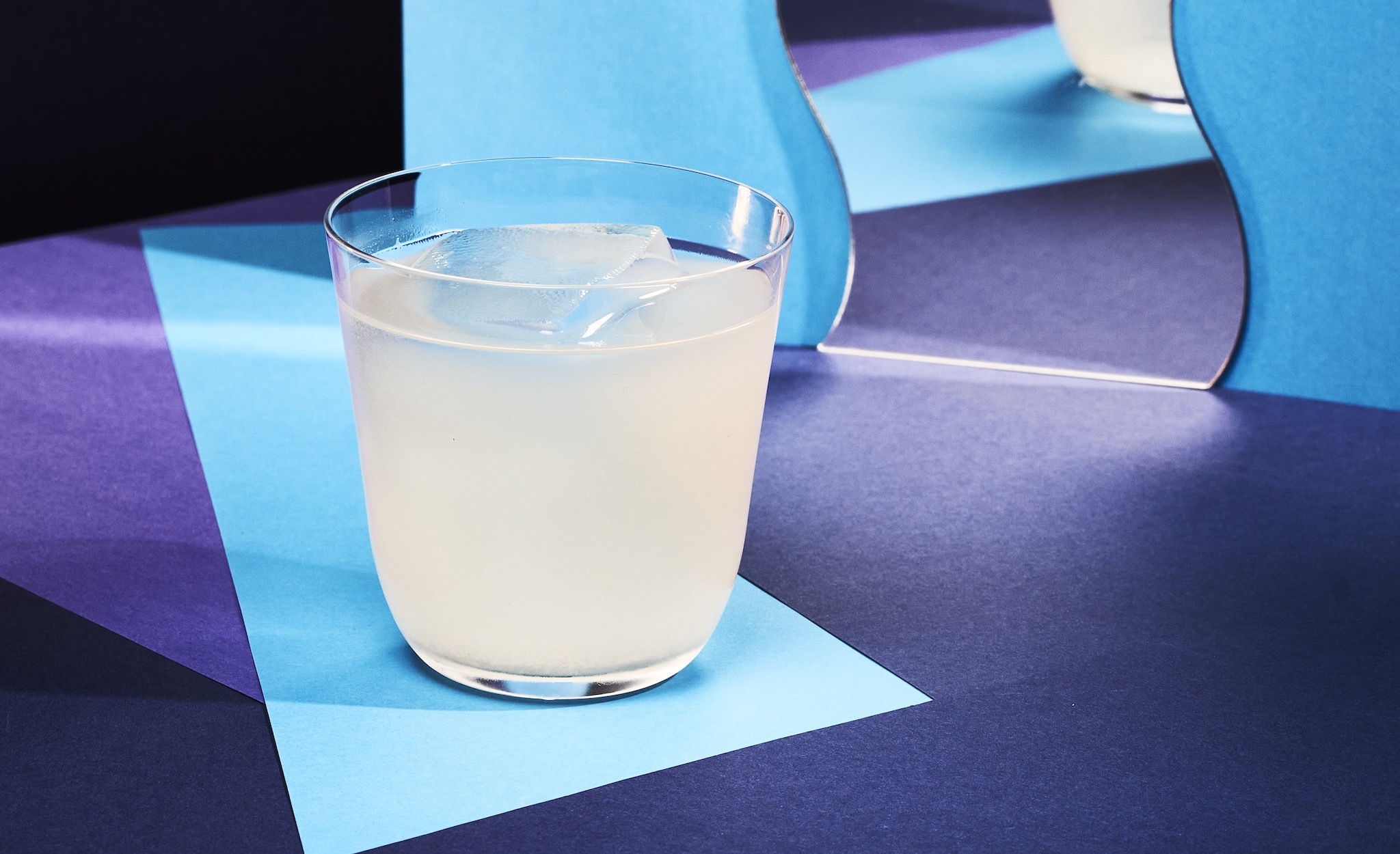 Perhaps one of Jigger & Pony's most progressive cocktails to date, the Cloudy Kangaroo is another variation of a wet vodka martini crafted to honour typically discarded byproducts. Inspired by the natural wine movement, sake lees and strained soy milk curd are added for their luscious texture and fruity notes (think lychee). To finish the build, sherry and peach are thrown in the mix to give it a welcomed layer of nuttiness and another dimension of fruitiness.
An overall great showing and when coupled with the impeccable hospitality, the bar veteran is set to stick around for another decade or so. And for the ardent Jigger fans, don't you worry, you can still find your favourite espresso martini and other timeless classics on the menu.
–
Original review by Nicole-Marie Ng on October 24 2018
Getting kicked out of Amoy Street and being forced to relocate at short notice might be the best thing to happen to Jigger & Pony. The craft cocktail bar once held the eighth spot on the Asia's 50 Best Bars list but has since fallen out of favour, ranking at 41 in 2018. It's hard to keep up with fickle consumers, but the complete refresh is exactly what the bar needed to return to its former glory.
Pass through the two Chinese stone lions that guard the dated Amara Hotel and rock up the stairs to the swanky drinking den that looks nothing like its former digs. The space is split into two sections: the high-energy lower floor with its long bar, half-circle booths and a statement high table fashioned from the same piece that used to greet guests at the front of the old joint and the loungey upper deck with its plush velvet sofas, cosy corners and a private bar that can be utilised for private events. Despite the overhaul, some things still feel familiar, from the friendly bar team led by bar manager Jerrold Khoo to the signature J&P drinks that never left the menu.
On that note – if there ever was a prize for the coolest cocktail menu, Jigger & Pony would easily clinch it. Modelled after Monocle, it reads like a lifestyle magazine complete with styled shoots, illustrations, guest articles and recipe pages. Its most captivating spread highlights classics with Asian twists. There's the Singapore Sling ($23) made with the usual Beefeater gin, pineapple and Heering Cherry Liqueur but given a smoky, tangy edge with lapsang souchong tea and rhubarb. Don't expect a sickly sweet cordial, this refreshing tipple is one we'd proudly call our national cocktail.
Across the causeway, there's the Jungle Bird ($23), Kuala Lumpur's calling card of Phraya rum, lemongrass, clarified granny smith apple juice, Campari and lime. Its profile is more complex than what we've come to expect from the Malaysian standard, with a lingering finish of attap chee.
It's not just Asian cocktails on the menu, there's a whole page dedicated to the martini ($23) plus retro favourites reimagined such as the Naked and Famous ($23), a stiff drink of Aperol, mezcal and yellow chartreuse given a bubbly spin with a dash of prosecco and a sprinkle of gold dust. It's sparkly and bright while retaining the bitter, herbaceous notes of the original. Hidden out of sight and out of mind, the new Jigger & Pony might struggle to find its footing away from the bustle of Amoy Street. But given that the bar single-handedly transformed the sleepy stretch to the bar and restaurant hotspot it is today – we're sure it has the secret sauce to pull off yet another successful venture.