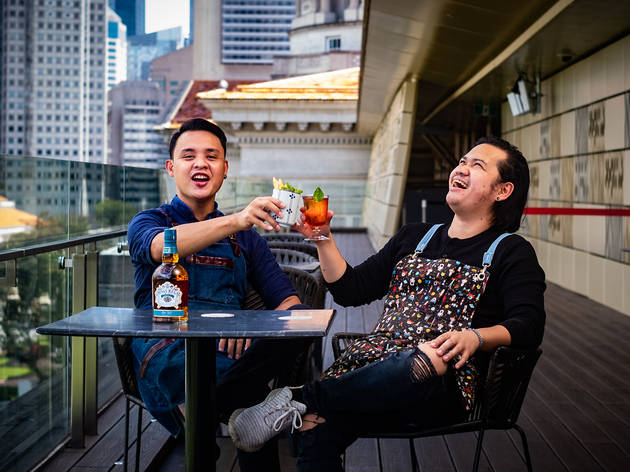 Join us for a boozy Chivas x Time Out barhopping adventure this April
Our second Time Out Bar Hop returns with a bang – visit five top local bars and sample exclusive Chivas Mizunara bespoke cocktails
Hop on barflies – we're taking you on a bar-hopping adventure this April. Time Out Singapore is organising the second instalment of the Time Out Bar Hop in collaboration with Chivas. Each Tuesday evening (April 13, 20, and 27), journey through different bars across town and savour five exclusive tipples created with the fine Chivas Mizunara – paired with finger-licking snacks and great fun. Gather your friends and book now – tickets start from $95, with bundled discounts of $180 for two and $247 for three for a limited time only.
What to expect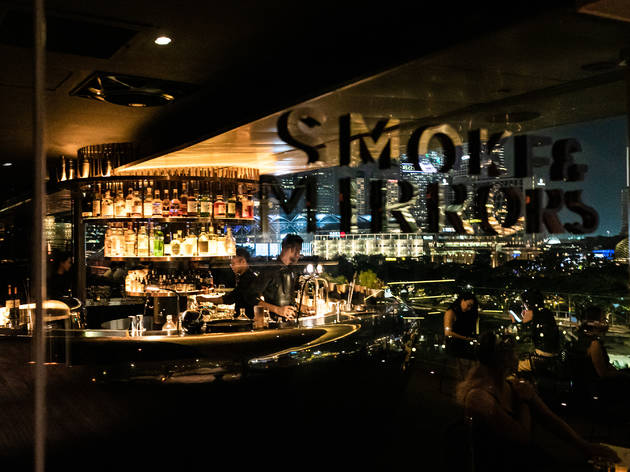 Photograph: Ming Hui Tan/ Smoke and Mirrors
Meet us at the first bar (exact details will be shared closer to the date), and we'll take care of the rest. From 6.30pm to 10.30pm, we'll be ferrying you to the best bars in the city (in a socially distant manner, of course).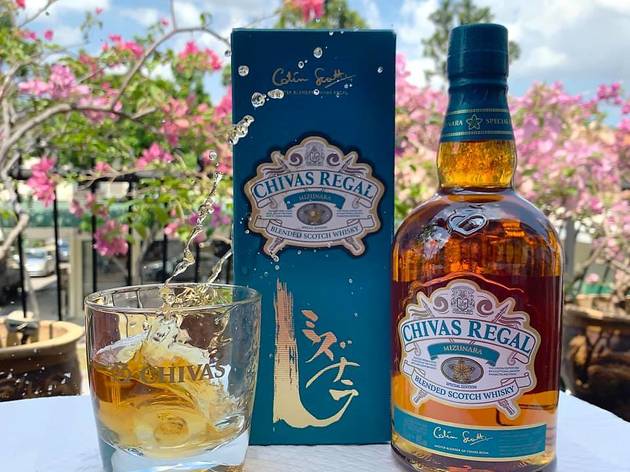 Photograph: Chivas Regal Singapore/ Facebook
Bar hop participants will automatically be enrolled in a lucky draw. The grand prize includes 5 x $1000 worth of Comme Des Garcons vouchers each, and 30 winners can also stand a chance to bring home with their very own bottle of Chivas Mizunara. Each ticket will also come with a limited-edition goodie bag filled with exclusive Chivas swag.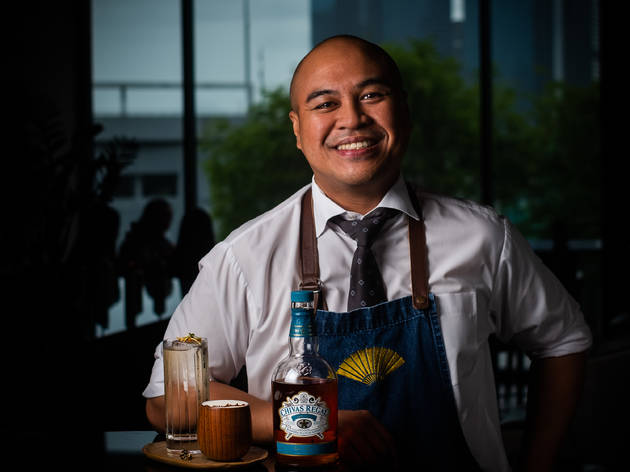 Photograph: Gluggony
Choose and select from ten different boozy concoctions across top bars in Singapore. Each bar will put their own spin on the aromatic Chivas Mizunara blended scotch whisky, creating the option of two wonderful tipples which you can choose to sample. Over the night, sample five unique concoctions, paired with light bites and great fun. While these cocktails are available at the respective bars throughout April, the Chivas x Time Out Bar Hop offers a convenient way to sample through the various whisky libations – complete with scrumptious bites and fun conversations with the bartenders.
Ah Sam Cold Drinks Stall
The local bar trades its hometown inspiration for the Land of the Rising Sun. Oooh-Mami ($20) explores the savoury umami flavour present in Japanese cooking; Olorosso sherry is built with ponzu, sesame, and dry vermouth – creating a savoury, broth-like contemporary drink.
This drink turns up the ante, switching up the simple Mizuwari (water with whisky) with dash tincture instead. The resultant Mizu-Dashi ($18) is a complex, almost briny thirst-quencher.
Roxy
The grungy rock 'n' roll-themed watering hole taps into music from the 1970s to present (I Can't Get No) Satisfaction ($21). It comes based on The Rolling Stones' smash hit – port, yellow chartreuse, lemon, and meringue come together – a twist on the old Mr. Boston's chocolate cocktail.
Much like the opening song that started The Steel Wheels Tour in Japan back in the 80s, the Gimme Shelter ($23) packs a punch with its Boulevardier inspiration. Chivas Mizunara, sakura vermouth, and Brute Americano come together to make for a loud party in the mouth.
MO Bar
The nomadic-inspired bar finds itself in the land of Japan this time. Mizu, which means water, comes carbonated in MO bar's take on the Mizunara cocktail ($22). The fizzy base is then mixed with bonito honey and Manzanilla sherry.
Nara, which translates to oak in Japanese, seeks to capture the spicy wood with the addition of anise syrup. It ($22) is then balanced with bittersweet notes from espresso, and finished with peach cream.
Nutmeg and Clove
The Big Fuku ($23) promises big flavours; the combination of burnt miso caramel, peach shiso liqueur, and vanilla bitters lands an intriguing, multi-layered finish to the drink.
Celebrate the arrival of sakura season with this floral libation: the Chivas Mizunara-based cocktail ($23) comes mixed with white grape vinegar and lemon juice for acidity, balanced with aromatic additions of cherry blossom syrup and cardamom bitters.
Smoke and Mirrors
Kaizen loosely translates to 'continuous improvement' in Japanese – a process of slow and gradual change for the better. And this drink ($26) seeks to capture that spirit. Sweet melon liqueur, spicy ginger, and spritely soda all come together to create a layered concoction with flavours that change with every sip.
Those with a sweet tooth will enjoy this drink ($24), inspired by a Filipino chocolate drink known as Tableya. But instead of milk, cacao is mixed with Chivas Mizunara, vermouth, Campari, and kaffir for a rich, belly-warming tipple.