If you didn't already know, Novena's the new Palm Springs. Head up to level 33 of the Courtyard by Marriott Singapore Novena hotel and you'll find yourself in Las Palmas, a new rooftop bar inspired by the exuberant 1960s of Los Angeles. Forgoing the darker, more sensual hues seen in most existing cocktail bars out there, the jubilant space is particularly whimsical. You'll find that the softer sorbet palettes and tropical upholstery work well in favour of inducing day trip vibes to the famous resort destination.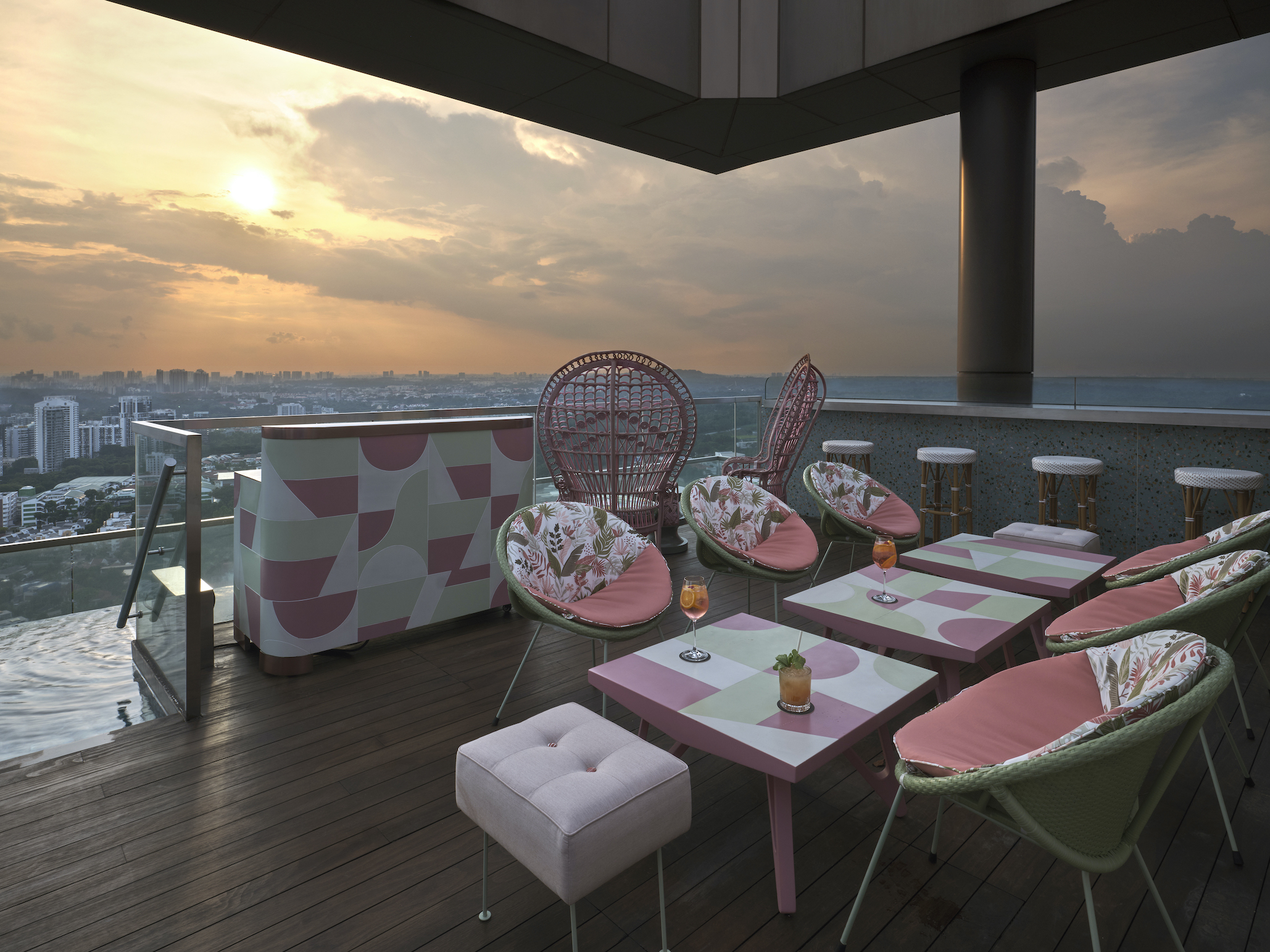 The breathtaking views by the poolside could only be summed up as underrated. While it doesn't necessarily boast 360 panoramic views, it does offer a refreshing experience, away from the towering skyscrapers of the CBD, and closer to the unobstructed views of greener pastures: Macritchie Reservoir and Bukit Timah Hill. You ought to visit during sunset hour – it is paired with an attractive happy hour program where drinks start from just $10 nett. Once you're done marvelling at the views, snag a seat at the alluring rose quartz bar counter or one of the many cosy chairs in the indoor space. But if you prefer the occasional breeze in your hair, stick to the alfresco. There are also two cabanas with access to stellar views that could fit a party of six.
Cocktails (from $25) here are developed with spirit distributor Proof & Company, so you're in pretty good hands. Taking a page off the West Coast, the refreshingly tart Not-A-Poppy is a riff on the classic cosmopolitan with beautiful hints of raspberry and a sprinkle of toasted sesame as garnish. Though if you're feeling adventurous, try the spice-forward Fear and Loathing in Las Vegas or the Tijuana Collins. Both feature the clever use of smoky mezcal balanced with vivacious grapefruits and perked up with a touch of spice.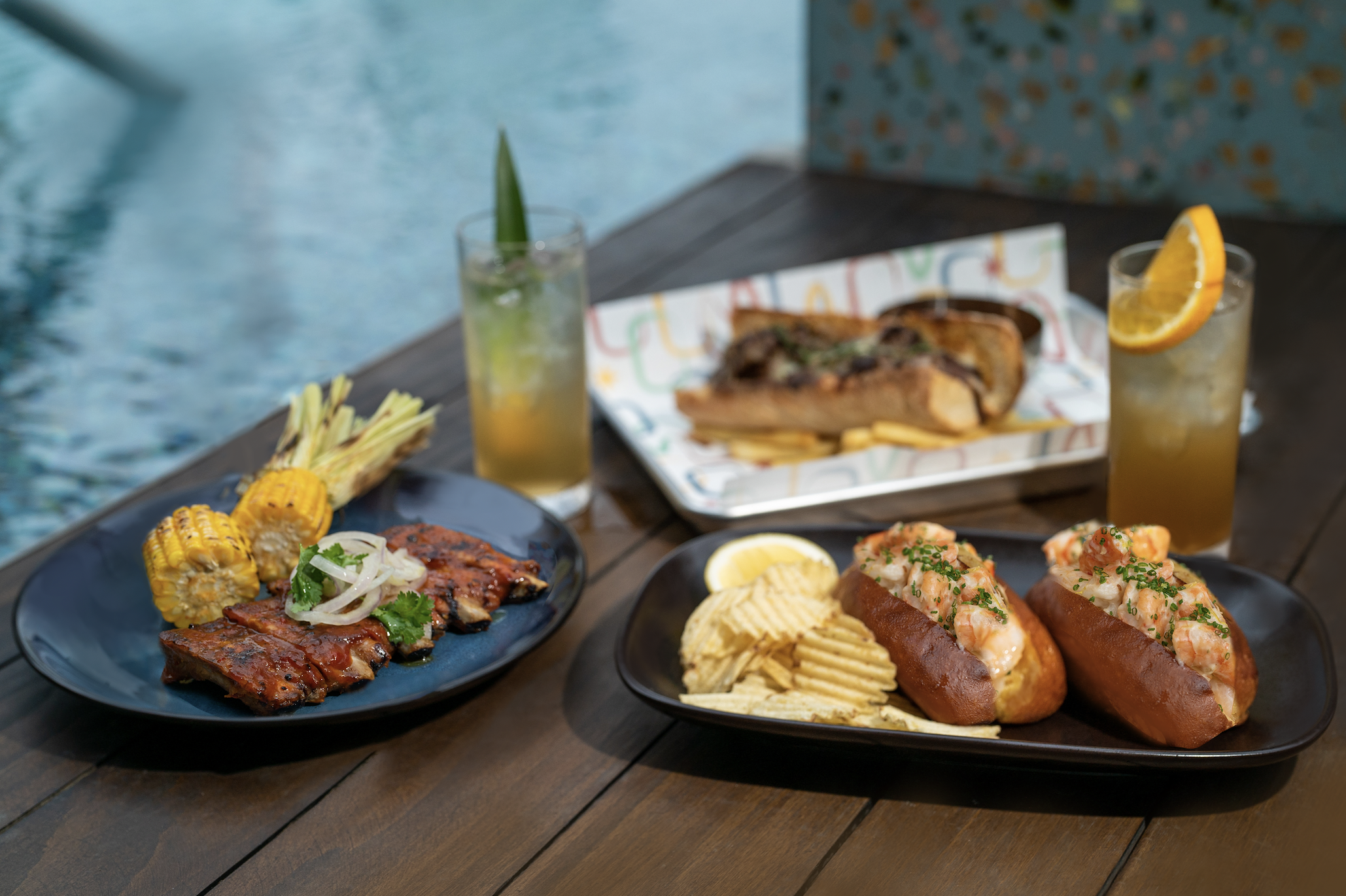 There are also quirky drink references to award-winning films such as L.A Confidential, cult-favourite foodie landmarks like the Cheesecake Factory, and famous paintings such as the Nighthawks by Edward Hopper. Feeling peckish? The joint has an all-day American grub menu with heavy influence from Southern California and Mexico. Think smokey bourbon-barbecued baby back ribs, juicy Angus beef brisket, and crispy fish tacos.
Now it is no secret that Palm Springs is where Hollywood stars go to hibernate, and if the day-to-day hustle has got you craving for a little escape, Las Palmas may just be the hangout for you.