Heads up! We're working hard to be accurate – but these are unusual times, so please always check before heading out.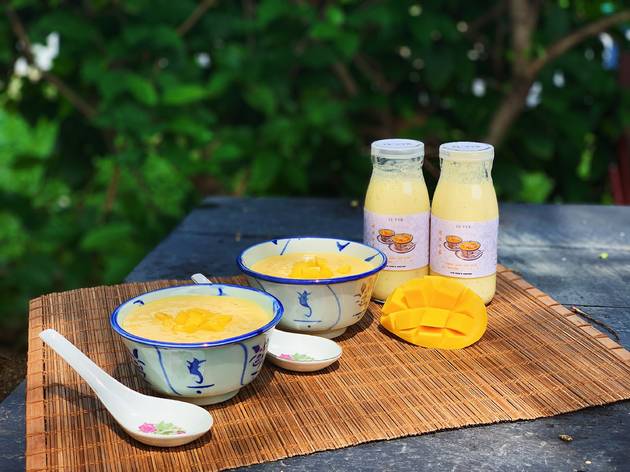 Brewing up a storm: meet the new drink makers in Singapore
Three local small-batch producers with big-time ambitions of changing the way we imbibe
Staying hydrated is essential; it keeps our body going. While you can grab a glass of water when you're feeling parched, no plain aqua will suffice when you're yearning for a special swig.
But bubble tea and alcoholic bevs are dime of a dozen. Move beyond the big names and check out these local drink makers that are changing the way we imbibe. From sparkling, guilt-free drinks to meaningful beers that champion environmental conservation, these small-batch brews are shaking up our drinking scene, satisfying our thirst for something new.
RECOMMENDED: The best cocktail delivery and takeout in Singapore from local bars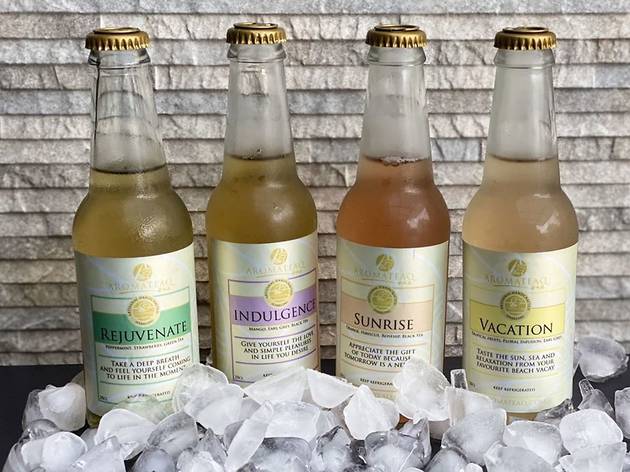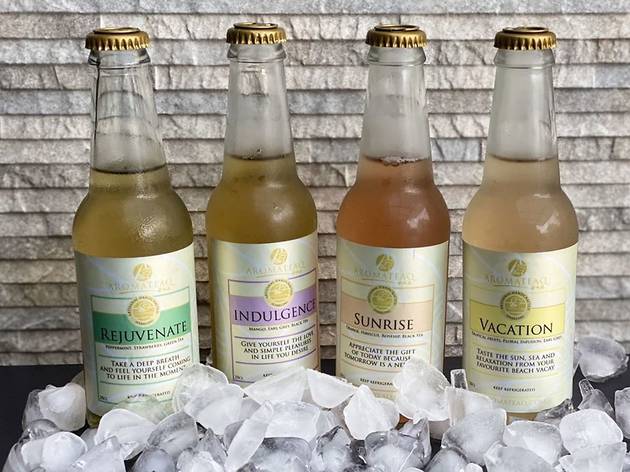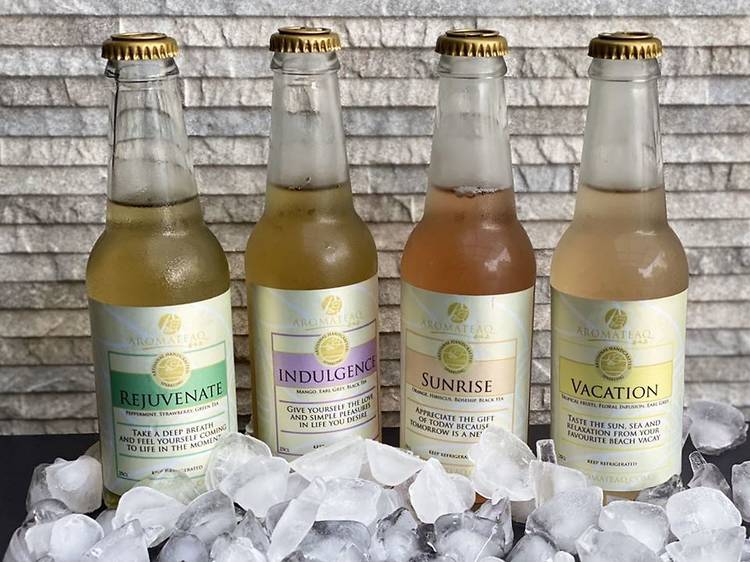 Photograph: Aromateaq
Aromateaq
When Lee Anne and Wang Hongjun were abstaining from alcohol, they quickly realised that there weren't a lot of other options at local bars. They noted that most sober alternatives were limited to overpriced soda and sugar-filled juices. "I could find these drinks at my local supermarket," says Hongjun. "And at a much cheaper price."
It sparked an idea: the pair could fill a gap in the nightlife scene with a guilt-free drink; a non-alcoholic creation that's still suitable to imbibe at social gatherings and celebratory occasions.
"If we are going to hydrate ourselves, why not make it enjoyable and guilt-free at the same time?" asks Hongjun. To make a healthier, sugar-free substitute, the pair took inspiration from their favourite drink – flavoured sparkling water. They distilled its key elements – light, fizzy, refreshing – and landed on the idea of carbonating cold brew tea.
"We've always wondered if there are other ways to enjoy tea other than the traditional hot brew, because the weather is already so warm," adds Anne.
They began experimenting with different blends – and founded Aromateaq. Each step, from brewing to bottling, is done manually by the duo. "As a small-batch business, we have to produce everything by hand because automation requires a sizable upfront investment," shares Hongjun.
Each batch, which yields around 30 bottles, takes anywhere from 48 to 72 hours. Tea is first brewed for over 24 hours, filtered, then kegged and carbonated by hand – a step that feels like "a HIIT workout". The keg, which weighs some 10kg, needs to be shaken vigorously while it's hooked up to a carbon dioxide tank. To finish, labels are stuck to each bottle, by hand, then filled and capped individually.
"It's a labour-intensive process and our manpower is currently limited to just the both of us, shares Hongjun on Aromateaq's two-person operation. "We are trying to take it one step at a time because there is a physical limit to how much we can do in a day."
"But some things like cold-brewing just cannot be rushed."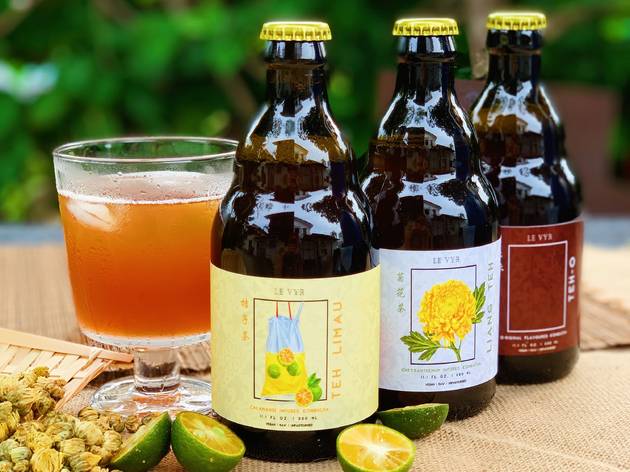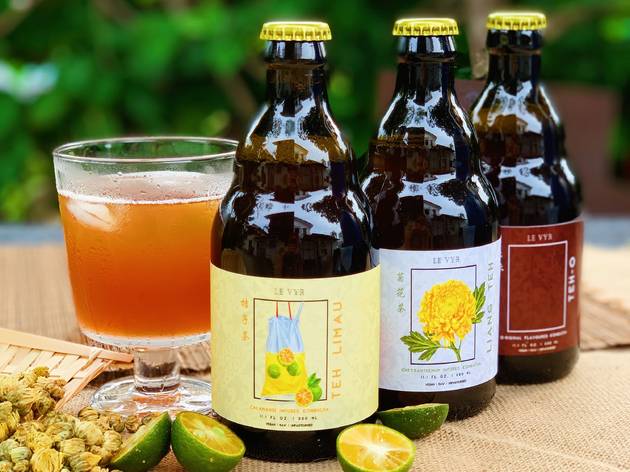 Photograph: Le Vyr
Le Vyr
Of the three brews that are stocked at Le Vyr, founder Adele Lau has a personal favourite – the liang teh-inspired kombucha that's perfumed with chrysanthemum. "I fondly remember drinking my mother's chrysanthemum tea in my youth," shares Adele. "Creating the liang teh kombucha brought me back to that exact point in life."
It's a flavour that hearkens back to Adele's childhood, and one that most would also find familiar. With Le Vyr, the full-time chemist hopes to tap into nostalgic flavours of the past and create a line-up of locally influenced brews that appeal to everyone.
"We wanted to take an international idea [of kombucha] and make a truly local product," shares Adele.
Apart from the liang teh brew, Le Vyr's other creations – teh limau and teh-o kombucha – are also designed to invoke local nostalgia when consumed.
The magic of turning these memories into fermented drinks begins at a small brewing facility. Together with a business partner, Le Vyr has rigged up a brewing infrastructure that mirrors those found in major distilleries. The two-person business manages a small batch at each time to ensure quality and consistency – and the process of brewing each batch can stretch up to four weeks. "Every bottle that leaves our brewery has gone through my hands," shares Adele.
And like most businesses, Le Vyr has also been affected by the current stay-home measures. "Space is a major difficulty at the moment," says Adele. "We had plans to move our production to a bigger area, but that has been halted." Initial plans of collaborating with different food and beverage outlets also had to be put on hold.
"It really placed a new perspective on how small-batch brewers should approach distribution," the drink maker adds.
But Adele is not letting the situation get the better of her. The business quickly pivoted to launch online, and is even working on launching a new flavour – mango sago kefir.
"Of course, we'll be bringing our signature nostalgic touch to the drink," shares Adele. "Think creamy, unctuous dessert after a dim sum brunch."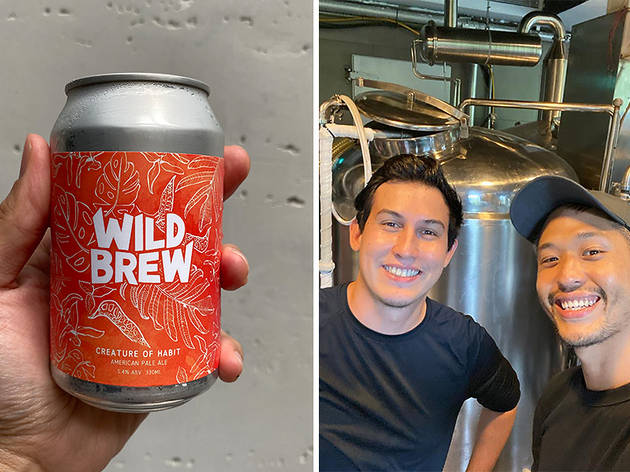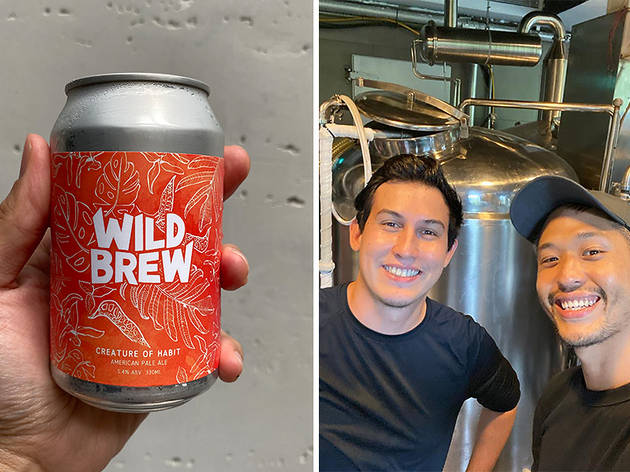 Photograph: Wild Brew
Wild Brew
On the first sip, the Creature of Habit opens up to slightly bitter notes.
The American-style pale ale, made from three different types of hops and malts, quickly settles into a dry, toasty finish. And as you're guzzling down the drink, a feel-good note emerges. It's not coming from the buzz, but rather, the knowledge that you're playing a small part in safeguarding the environment.
Local beer start-up, Wild Brew, hopes to spread the message of conservation through its brews. This unorthodox idea is the brainchild of Charles Bennett and Christopher Toh, childhood friends who happen to share a passion for the environment – and beer.
"Beer, being a natural vessel for building communities, celebration, and inclusivity, seems like the ideal product that could unite and inspire a community to conserve the natural world," shares co-founder Charles. "The threats to nature and the environment cannot be solved by governments and nonprofits alone, so we started Wild Brew beer for nature conservation."
To achieve that, the start-up has partnered with Nature Society Singapore, a non-governmental organisation committed to preserving the local natural environment and that of neighbouring regions. Wild Brew takes information about endangered wildlife and conservation efforts and condenses it into bite-sized content. It's then posted on its social media pages to help reach a wider audience.
"At this early stage, as we are still small, funding projects is not quite feasible. But as we grow, increase volume and generate profit, we intend to channel portions of it to the projects," says Charles, who works as an environmental scientist.
"I believe my background and experience in conservation science enables Wild Brew to be more effective and sustainable with the support we provide to organisations," he adds.
Beyond raising awareness, the eco-conscious ethos from Wild Brew translates into its brewing process and final product, too. "We've chosen to reduce our carbon footprint by not having a brewery of our own," Charles shares. The start-up currently works with local brewery Red Dot Brewhouse, where spent grains are recycled and sent to local urban insect farm, Insectta. Vegan-friendly ingredients and packaging are also specially sourced and used to create the final brew.
"Ultimately we aim to normalise the notion that safeguarding nature can be part of our everyday lives," says Charles. "We'd like to show everyone that you don't need to go out of your way to support the conservation of wildlife. It can be incorporated easily into everyone's daily lives."
"If all you had to do was drink a beer to support the conservation of endangered wildlife, would you?"
Grab a sip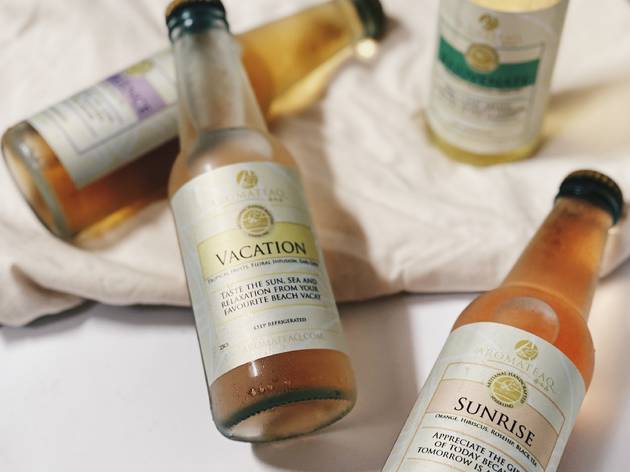 Photograph: Fabian Loo
For a guilt-free treat, sample the sugar-free Sparkling Light range ($5). Popular options include Sunrise, made with orange hibiscus, rosehip, and black tea; and Indulgence, brewed with earl grey and black tea perfumed with notes of mango. Its Sparkling Delight range ($6) comes lightly sweetened, with flavours extracted using sous vide technique. A Backer Bundle ($20) that features all four of Aromateaq's flavours, is also available.
Minimum order None
Delivery fee From $12
Order here aromateaq.com, or on local delivery platform GrabFood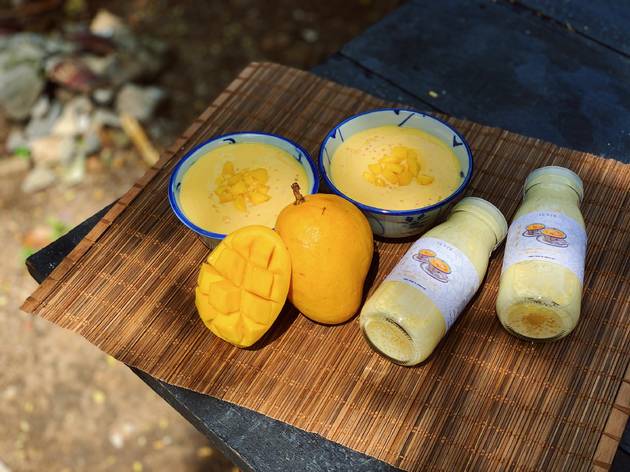 Photograph: Le Vyr
The fizzy brews from Le Vyr are a great treat on a warm afternoon. Try the signature teh-o kombucha ($7), made using premium black tea leaves, or the tangy teh limau ($7.50) that's infused with calamansi. Floral notes of chrysanthemum features prominently in the liang teh kombucha ($7.50). Can't decide? Grab the three-bottle bundle ($21) or nine-bottle bundle ($55) instead. Its latest creation, mango sago milk kefir ($7.50) is also available.
Minimum order None
Delivery fee $10, free for orders above $50
Order here levyr.bigcartel.com, or follow @levyr.sg for the latest updates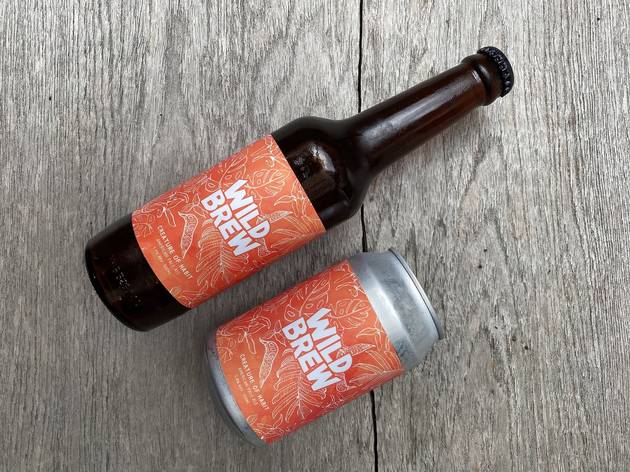 Photograph: Wild Brew
Being a small-batch brewer comes with its pros and cons. While it typically means higher production costs (and thus lower profit margin in order to keep prices competitive), brewing in limited quantities also lowers the risk of holding inventory for too long. "Freshness is everything," says Charles. Its debut Creature of Habit goes for $39 for six cans and $42 for six bottles. Before checking out your order, be sure to explore the website to learn more about our ecosystem and the part you can play.
Minimum order None
Delivery fee $10 for standard delivery, $15 for express delivery, and free for orders above $50
Order here wildbrew.beer