Why this new Japanese craft gin deserves a spot on your bar cart
Meet the tropical spirit from Okinawa, Japan that's making waves in Singapore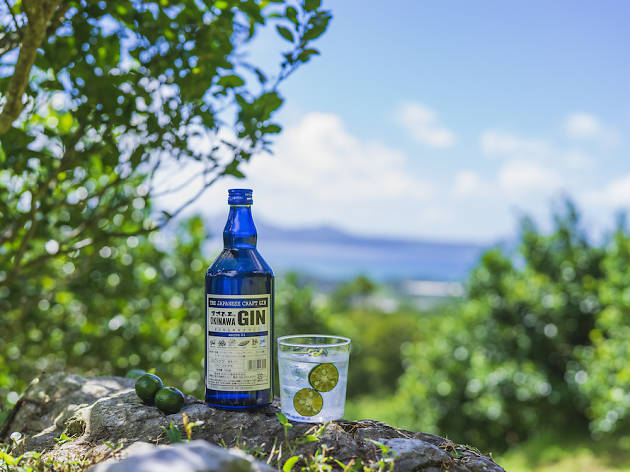 Japanese whiskies have had their moments in the sun – it's time for the gins to shine. Be one of the first in Singapore to try Okinawa Gin, a new craft spirit from Masahiro Distillery located on the balmy coast of the southern island.
Okinawa Gin is the distillery's first foray into gin making after spending more than a century distilling Awamori, a spirit unique to Okinawa made from indica rice. With a heritage that traces back to 1883, the distillery was founded by Shobun Higa, the son of Shozoku Higa, the master chef of the Ryuku Kingdom. After producing Awamori for more than a hundred years, it combines these traditional Japanese techniques with modern-day European production methods to make a fragrant gin that perfectly encapsulates the essence of its tropical home.
Each bottle of Okinawa Gin is distilled with juniper and five locally foraged botanicals: shekwasa (a green citrus fruit native to Okinawa), guava, bitter melon leaves, roselle and Javanese long peppers. The result is a refreshing spirit that is richly aromatic, evoking memories of a resort getaway where a gentle sea breeze caresses your face and the sand tickles your toes.
Sip on this delightful spirit neat or on the rocks – or if you're feeling adventurous, whip up an easy-to-make cocktail at home. Try the Okinawa Ricky (45ml Okinawan Gin, half a lime and soda), Okinawa Sunset (40ml Okinawa Gin, 15ml Campari and 15ml lemon juice) or stick with a good ol' Okinawa Gin and tonic to enhance its citrus notes. You can get a bottle from De Majestic Vines, which has over 100 other spirits, wines and sakes available for your drinking pleasure.
Try Okinawa Gin this weekend at Andaz Singapore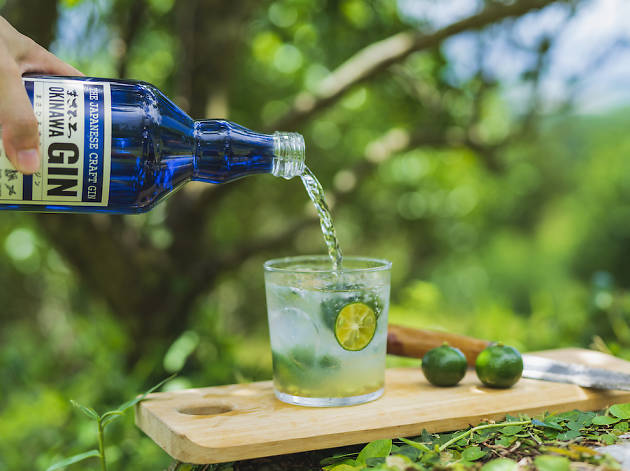 You're invited to the exclusive launch of Okinawa Gin
Nov 8 and 9, 7pm-11pm
Andaz Singapore, Bar Square
Join Masayasu Higa, the senior vice president of Okinawa Gin as he shares more about the spirit this weekend at Andaz Singapore. Award-winning bartender, Kentaro Satoh, is also on-site to shake up affordable cocktails priced at $14 that showcase the flavoursome characteristics of Okinawa Gin.