Hotels are designed to function as a home away from home and the Ritz-Carlton, Millenia Singapore hopes to welcome guests into its stately property – by way of its newly refurbished East Wing. The area, designed by Tonychi Studio (also responsible for Colony and Summer Pavilion), seeks to capture the same intimate and elegant charm of a private residence.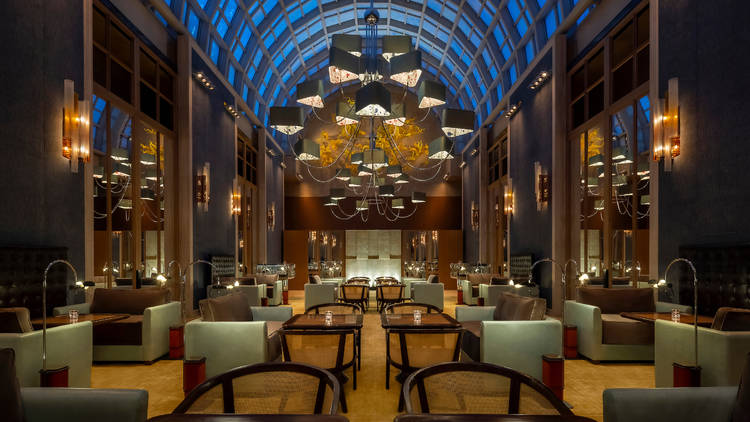 Choose to unwind at the Library Reception, flanked by grand bookshelves and oak floors; or head to the adjacent Lounge. The majestic sitting room-inspired space feels luxurious and lived-in all at once – with plush seats, warm lighting, and dramatic chandeliers. Savour light bites from four vitrines displaying treats of cakes, cheeses, caviar, and more; or enjoy an afternoon tea experience with a book in hand.
And as the sun settles, the stories of yesteryear are brought to live at Republic. The well-appointed bar taps into the 1960s, and reimagines major historical and cultural occurrences that took place in Singapore, the United Kingdom, the United States of America, and Italy into its cocktail menu. Adding to the atmosphere are relics from the past – vintage posters line the walls, and tunes from the era are played through the speakers.
Did you know that the Milky Way smells like rum, and tastes like raspberries – a fun fact we picked up from senior bartender David Kim while sipping on Stardust ($25). A take on whisky sour, the drink re-creates what the galaxy might taste like, with Mitcher's bourbon, Diplomatico Mantuano rum, raspberry, citrus, and molasses. It even comes topped with Earthrise-painted chocolate.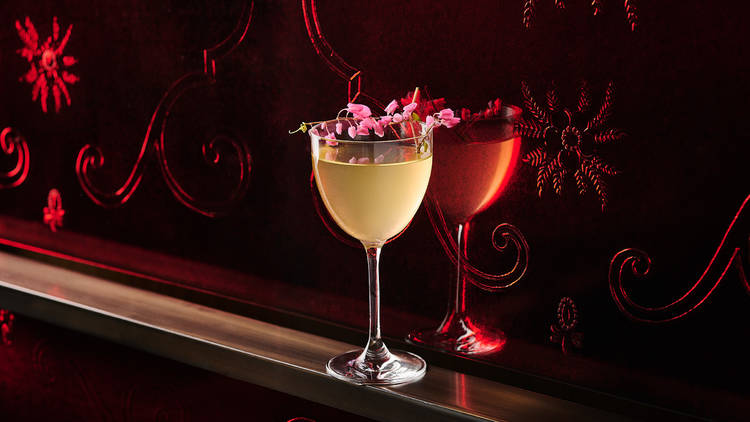 From Italy, sample a libation inspired by designer Valentino Garavani. The Valentino Red ($25) is an easy-to-drink libation of Monkey 47 gin brightened with juicy bursts of watermelon riesling, lychee oolong, and peach and jasmine soda. From England, the spirit-forward You Only Live Twice ($25) comes suffused with notes of sakura and dill.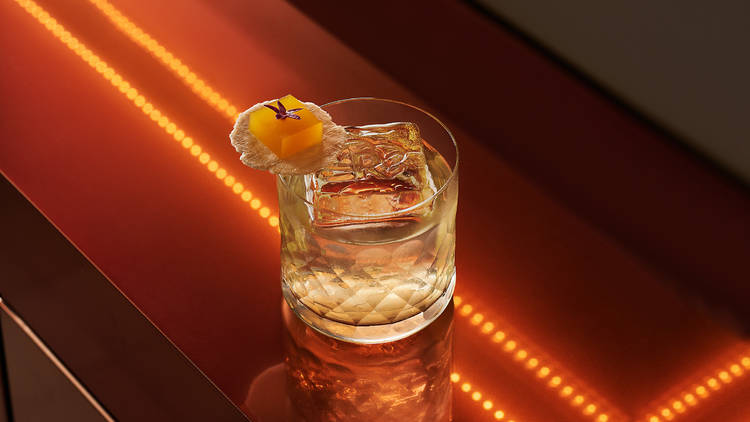 Closer to home, Timeless Beauty ($25) is an aromatic ode to our national carrier's iconic sarong kebaya. Tropical flavours of pineapple come mixed with Monkey Shoulder whisky and earl grey tea for a fruity finish.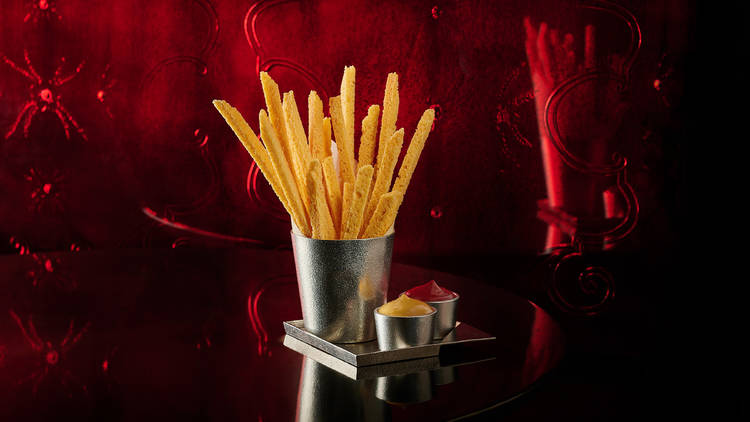 Bar bites get a similar thematic treatment, too, resulting in an unexpected mix of fun-to-eat snacks. Meaty pork toast ($18) comes dressed in hoi sin sauce, whitebait ($20) comes perfumed with five-spice and smoke; and Yorkshire pudding ($20) is presented as crispy, buttery shells filled with pilled beef and truffle jam. Also a joy to munch on: sweet 'fries' ($16) of breadsticks accompanied by sauces of raspberry 'ketchup' and vanilla 'mayonnaise'.