Hotels are designed to function as a home away from home and the Ritz-Carlton, Millenia Singapore hopes to welcome guests into its stately property – by way of its newly refurbished East Wing. The area, designed by Tonychi Studio (also responsible for Colony and Summer Pavilion), seeks to capture the same intimate and elegant charm of a private residence.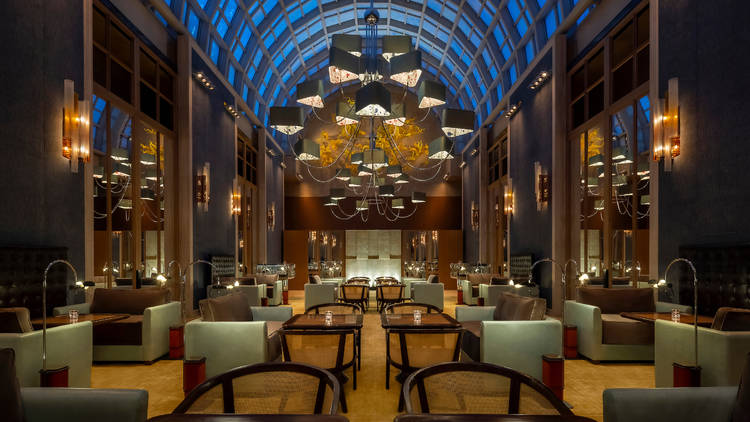 Choose to unwind at the Library Reception, flanked by grand bookshelves and oak floors; or head to the adjacent Lounge. The majestic sitting room-inspired space feels luxurious and lived-in all at once – with plush seats, warm lighting, and dramatic chandeliers. Savour light bites from four vitrines displaying treats of cakes, cheeses, caviar, and more; or enjoy an afternoon tea experience with a book in hand.
And as the sun settles, the stories of yesteryear are brought to life at Republic. The well-appointed bar taps into the 1960s, and reimagines major pop cultural references – think art, cinema, fashion and music – into its cocktail menu. Adding to the atmosphere are relics from the past – vintage posters and vinyl records line the walls, and tunes from the era are played through the speakers.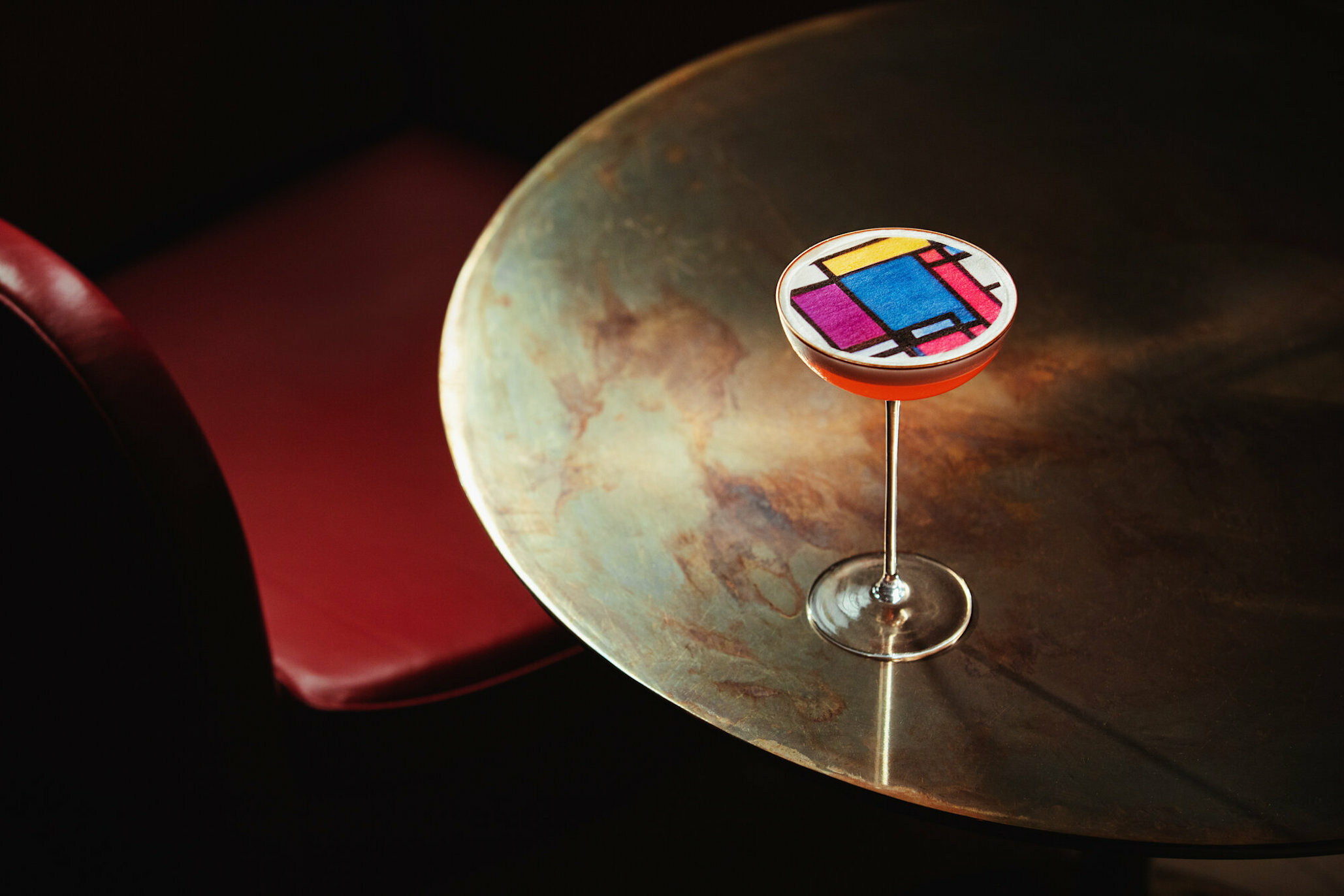 In October 2022, all eyes were on Republic as they secured the No.12 spot on Asia's 50 Best Bars awards – an impressive feat for a debuting bar. Now, with the highly anticipated release of the new volume two menu comes high expectations. And of course, headlining the menu is the Mondrian ($26, pictured above), an eye-catching tipple that's bound to appear on someone's feed or story and very soon, yours. It mirrors the striking 1960s haute couture dress by Yves Saint Laurent where high fashion turned mainstream for the first time and is deceptively easy to imbibe.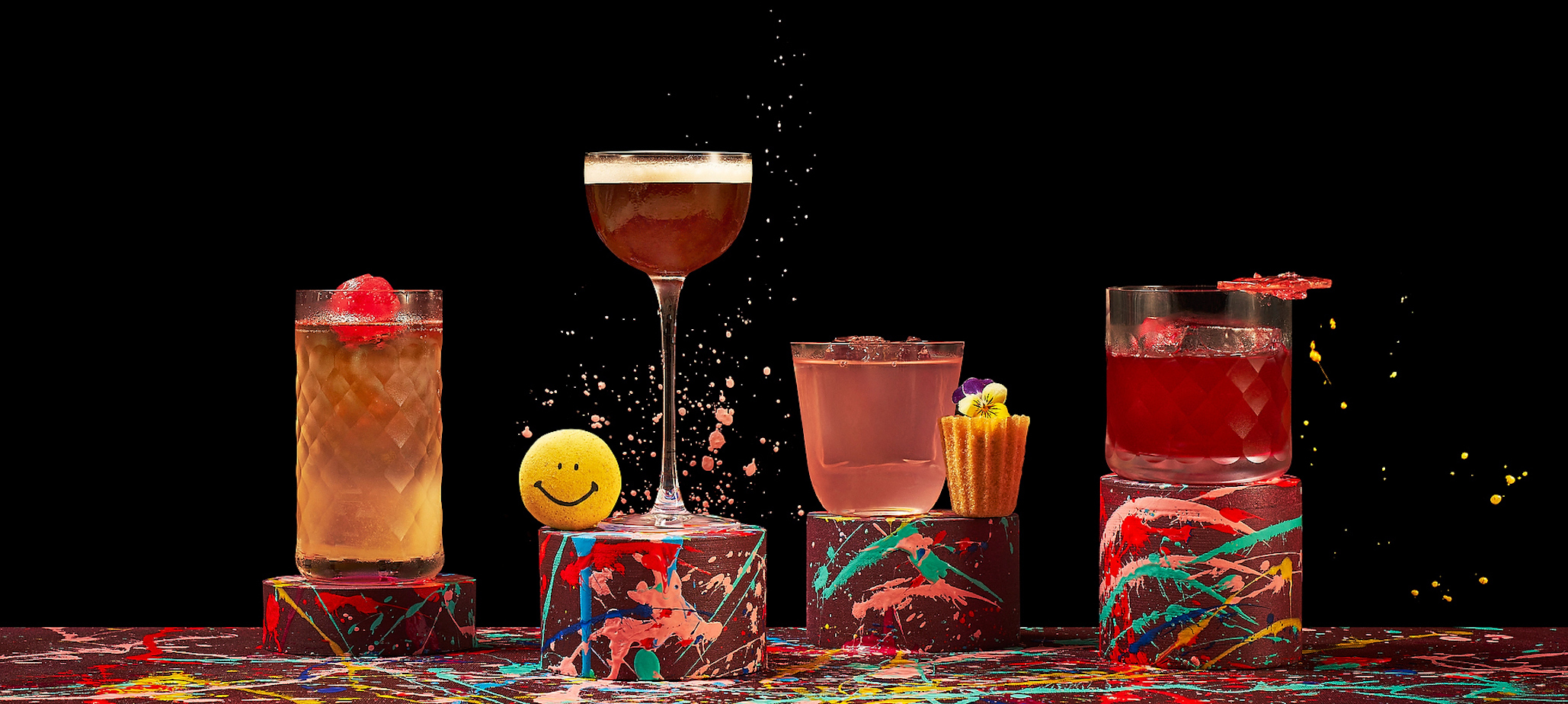 On the contrary, the complex-flavoured Smoking Suit ($26) reminded us of a time the iconic designer's pantsuits and peacoats were designed to empower women with the same confidence as men. It drinks like a clever play on smoke, tang and spice using lapsang souchong, Islay whiskey, pineapple and cassis. From the art section, Mr Smiley ($26. pictured second from left) is one for jaded adventurers. Think earthy smoke, lightly roasted coffee with bursts of delicious cacao nibs balanced with a touch of salinity. It even comes with a smiley macaron sweet enough to round things off any lingering bitterness.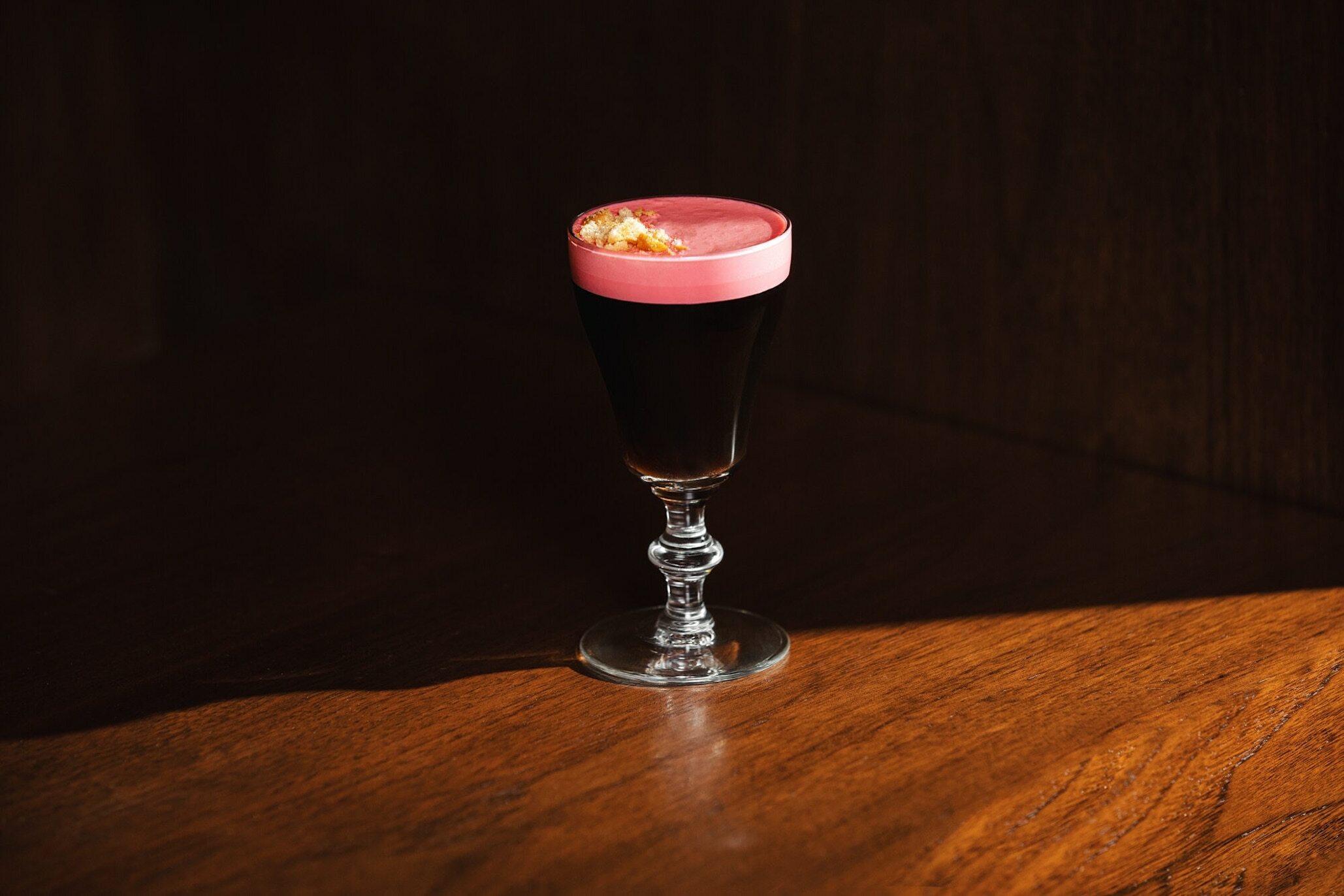 Rockstars, don't come asking for Satisfaction. For the uninitiated, it is a take on an Irish Coffee in volume one that won the hearts of many. Now, the subtly tweaked version is now the Kim Sisters ($26, pictured above). It is a classy ode to the first South Korean female singing group to enjoy success in the USA where each incredibly decadent sip is blessed with comforting notes of coffee and hazelnut.
Other highlights include: Breakfast at Tiffany's ($26), a stiff martini made with gin suffused with maraschino cherries; Cruella ($26), a dreamy flute filled with tequila, yoghurt, raspberry and lychee; Leather Jacket ($26), it is essentially a PB&J in a rock glass made from a peanut butter fat washed bourbon lifted by a touch of raspberry.
Bar bites get a similar thematic treatment, too, resulting in an unexpected mix of fun-to-eat snacks. Creamy avocado slices ($24) come laid in a bed of smoky burrata cream, meaty barbequed beef sliders ($30) come tender with a spike of gouda laced red cabbage slaw, whitebait ($20) comes perfumed with five-spice and smoke; and Yorkshire pudding ($20) is presented as crispy, buttery shells filled with pulled beef and truffle jam. Definitely avoid planning a meal before your visit because food here, once again, proves that certain bars are equally as capable of dishing out mouth-watering dishes as full fledge restaurants do.