Unusual spirits and where to find them in Singapore
So you've had your share of Hendrick's Gin and Absolut Vodka – try some of these unusual spirits in your cocktails instead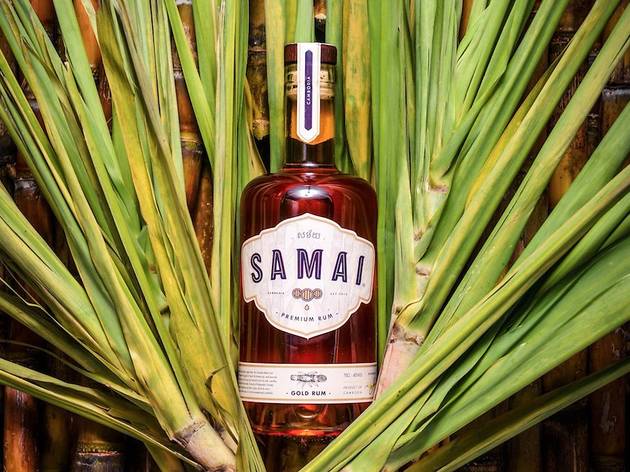 With craft distilleries experimenting with weird and wonderful flavour combinations, we're starting to see more eyebrow-raising spirits in the market. Think tomato-based gins and spirits infused with whole bouquets of flowers they could pass off as perfumes. Try these unique picks at the bars that stock them during the Singapore Cocktail Festival (May 4-13) or pop by the festival village happening from May 4 to 6 for a taste before splurging on a bottle for your minibar.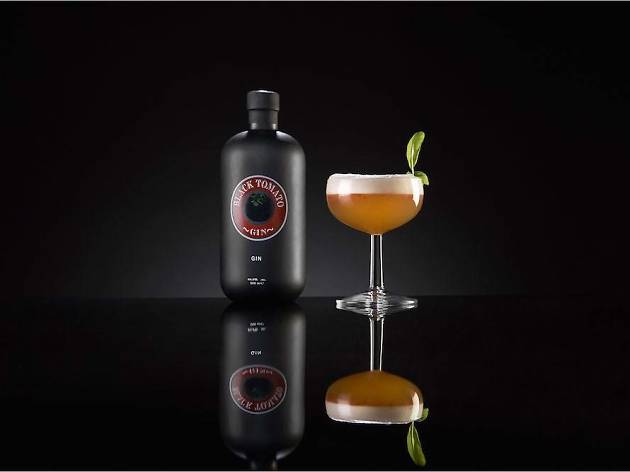 The first gin made from tomatoes
Made from macerated organic tomatoes grown Sicily, Black Tomato Gin is a curious spirit distilled in a copper pot together with juniper berries, a secret botanical and salt water to really bump up its savoury nature. The gin has a clear nose of tomato and is robust yet round on the palate.
TRY IT AT Atlas, Como Dempsey, Cin Cin, No.5 Emerald Hill, Ice-Cold Beer, Maison Ikkoku, The Secret Mermaid and Three Wise Men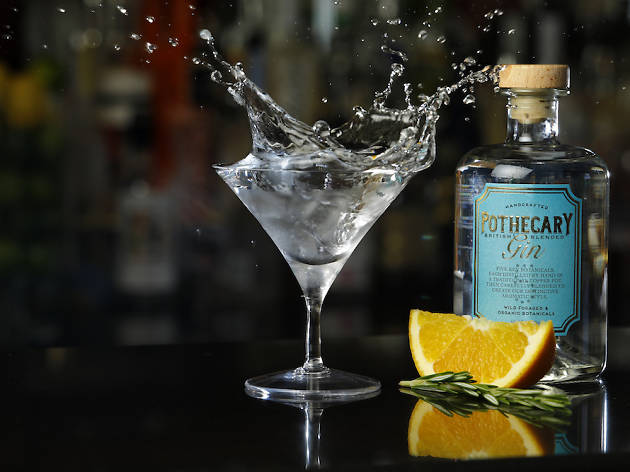 Photo: Paul Close Photography
A lavender and citrus gin
French Riviera views with its rolling meadows of lavender and lemon trees immediately spring to mind when you have a whiff of Pothercary Gin. Juniper is distilled with juniper,
Provencal lavender, lemon peel,
Anatolian mulberries and
wild foraged
tilia flowers to make a sweet and floral gin that's bold yet smooth.
TRY IT AT Atlas, Como Dempsey, Cin Cin, Maison Ikkoku, The Secret Mermaid, Three Wise Men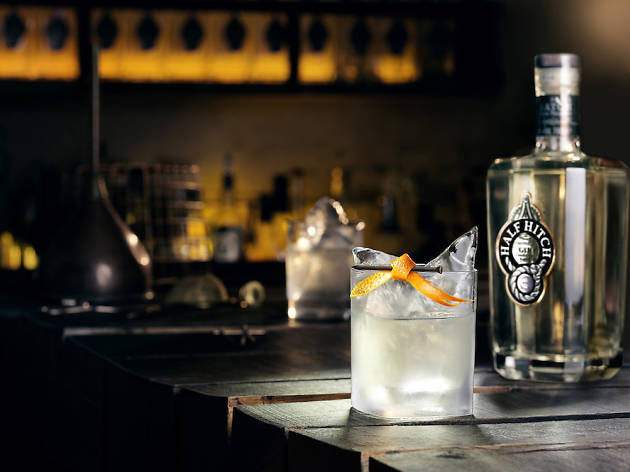 Photo: Nick Howe
For lovers of tea
Back in 1869, Camden Lock was the heart of London's gin distilling efforts stretching across 20 acres. Today, only Half Hitch Gin is produced there in the hopes of restoring Camden to its former gin glory. It combines Malawian black tea, bergamot, wood, hay and pepper to make a rich and aromatic gin with notes of nutmeg, cinnamon and citrus.
TRY IT AT ATLAS, Como Dempsey, Cin Cin, Maison Ikkoku, The Secret Mermaid, Three Wise Men, The Writing Club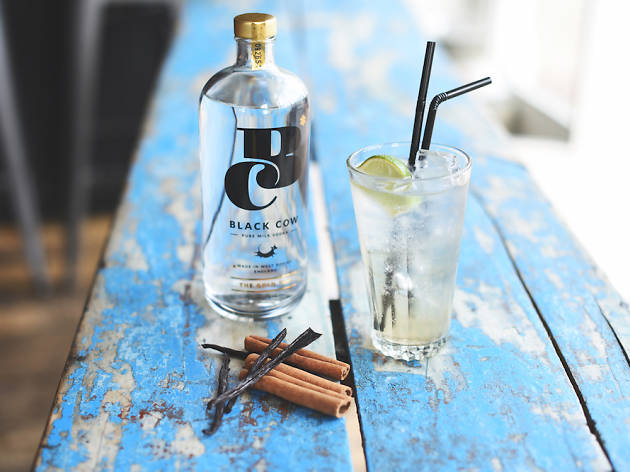 Photo: The Gaztronome
The world's only milk vodka
Made from the milk of grass-grazed cows – the same milk used to make Barber's 1833 cheddar and the Black Cow Deluxe Cheddar – Black Cow Vodka is exceptionally smooth yet has a unique creamy character that makes for an interesting mouthfeel.
TRY IT AT 28HKS, Manhattan, Sugarhall, Anti:Dote, AVRY, The Hangar, Jigger & Pony, Gibson, Kult Kafe, Bar Stories, Bitters & Love, The Penny Black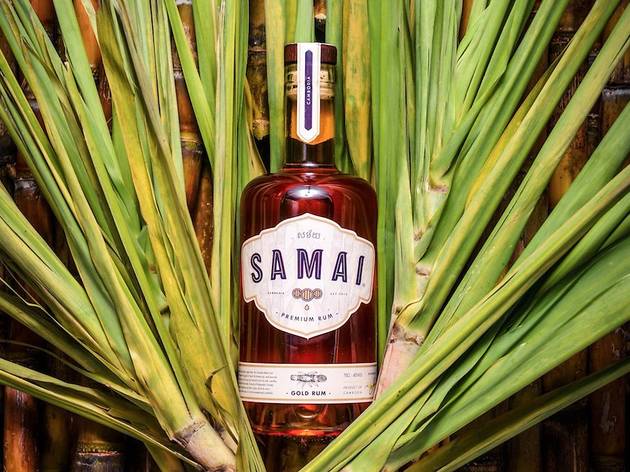 Cambodia's first and only rum distillery
Native has shined a bright light on Southeast Asian spirits and one of our favourites is Samai rum from Cambodia. Handcrafted from high-quality, locally-grown ingredients, the rum pays tribute to age-old rum making traditions while looking towards the future. So it makes sense when you find out that Samai is the Khmer word for a modern new generation – apt for the people making Cambodia's first rum.
TRY IT AT Native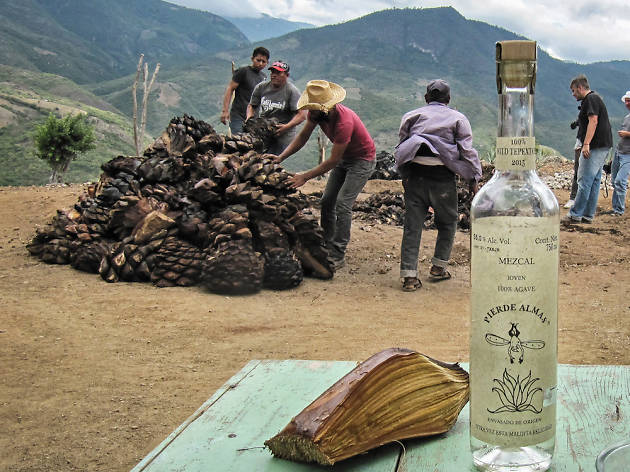 For fifth-generation mezcal
This family-run distillery run by a fourth and fifth-generation master distillers uses primarily espadin and other wild varieties of agave like tobala
, tobaziche, mexicano and pechuga to produce its mezcal. It's smoky like mezcal should be with hints of pepper and chocolate.
TRY IT AT Cin Cin, Artemis Bar, Lucha Loco, Super Loco, Neon Pigeon, Vatos, Junior, Loof, The Black Swan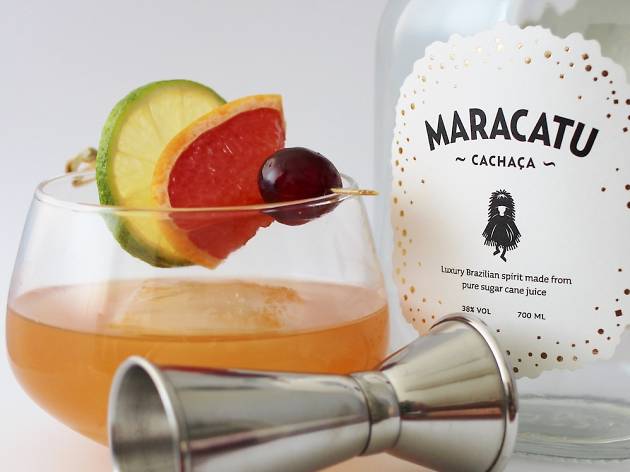 Brazil's most popular cachaca
Cachaca, a spirit made from sugarcane juice, is Brazil's most commonly drunk alcohol and is the key ingredient in its national cocktail, the c
aipirinha.
Maracatu Cachaca is handcrafted in small batches and distilled from sugarcane grown on the hills surrounding the distillery. The cane is cut by hand, juiced and fermented without any additional sugar to create a fresh and fruity spirit that goes down easy.
TRY IT AT Manhattan, Bar Stories, 28HKS, Vasco, Neon Pigeon, Bitters & Love, Sugarhall
More to explore