Who says regional spirits don't have a space on the countertops of your home bar? We got Native's head bartender, Vijay Mudaliar, to let us in on how we can recreate a simpler version of the bar's cocktails. Here are three easy to follow recipes that you can shake up to impress your guests.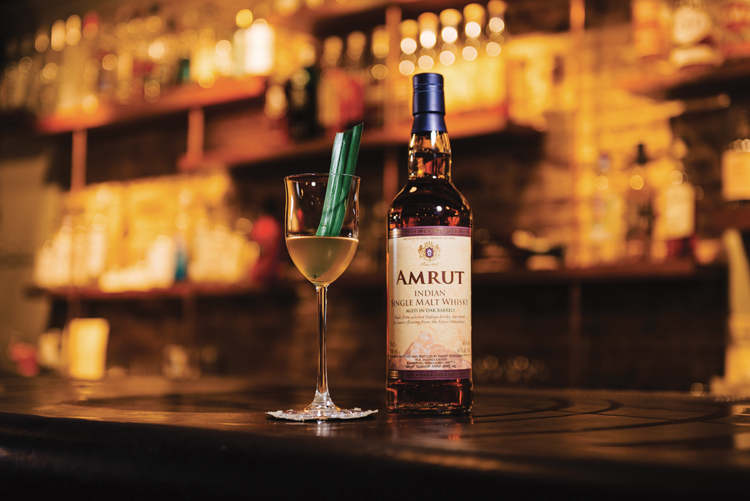 1) Jagermalt
• 100ml Amrut Single Malt Whisky
• 15g Jaggery
• 40ml Water
• Himalayan pink salt to taste
• 1g Pandan leaf
This one requires a bit more work, but trust us, the result is worth it. Pour everything except for the salt in a bag and sous vide the mixture for two hours at 55 degrees. Finish with a sprinkle of salt and garnish with a fresh pandan leaf.
Buy it here: whiskymarketplace.sg
2) Matcha Tonic
• 150ml Hot water
• 5g Matcha powder
• 300ml East Imperial Burma Tonic
• 45ml KI NO BI Kyoto Dry Gin
Since most of us don't have distilling units at home to make our own gin, this recipe will have to do. It tastes almost like Native's matcha gin and tonic – all you have to do is make matcha tea, strain and chill. Pour the tea over some KI NO BI Kyoto Dry Gin and fill the rest of the glass with East Imperial Burma Tonic.
Buy it here: whisky.sg
3) Lantern
• 50ml Paper Lantern Sichuan Pepper Gin
• 3 Calamansi (juiced)
• 5-10ml Honey
The easiest of the lot – simply combine the ingredients, shake and pour over ice.
Buy it here: drinkpaperlantern.com
Make sure to show some love to Vijay at Native at 52A Amoy St.