We don't blame passengers for doing a double take when the bus rolls up and the door slides open to reveal Matthew Tay and Muhd Naz Farihin manning the wheel. After all, the 20-somethings are two of the youngest bus captains in the city.
On paper, Matthew is an A&S bus-driver-turned-interchange-supervisor at Tower Transit, while Naz is an SMRT bus-captain-turned-bus-operational-support-officer at A&S – a mouthful but nonetheless impressive career. The pair are also part of a growing coterie of bus enthusiasts, also known as bus spotters, who – besides sharing their love for the four-wheelers – are smashing stereotypes and providing a spotlight for the often under-appreciated job.
"Some people think that bus drivers are synonymous with low pay, long hours and that it's a job for the uneducated," Matthew tells us. And boy, are they wrong. To school everyone on all things buses as well as the industry, the Gen-Z bus connoisseur turns to TikTok.
Now with Singapore HeritageFest in full swing, you can experience it all in the flesh as Matthew, Naz, and friends are gearing up for some exciting programmes including the upcoming Undisclosed (May 13), a mystery night ride loaded with stories from the two.
To find out more about the programme, their experiences as bus drivers and enthusiasts, as well as the best scenic routes by bus (who doesn't love a cheap thrill?), we chat with both Matthew and Naz ahead of their Singapore HeritageFest event.
RECOMMENDED: The most scenic bus routes in Singapore and Singapore's public transport system is second best in Asia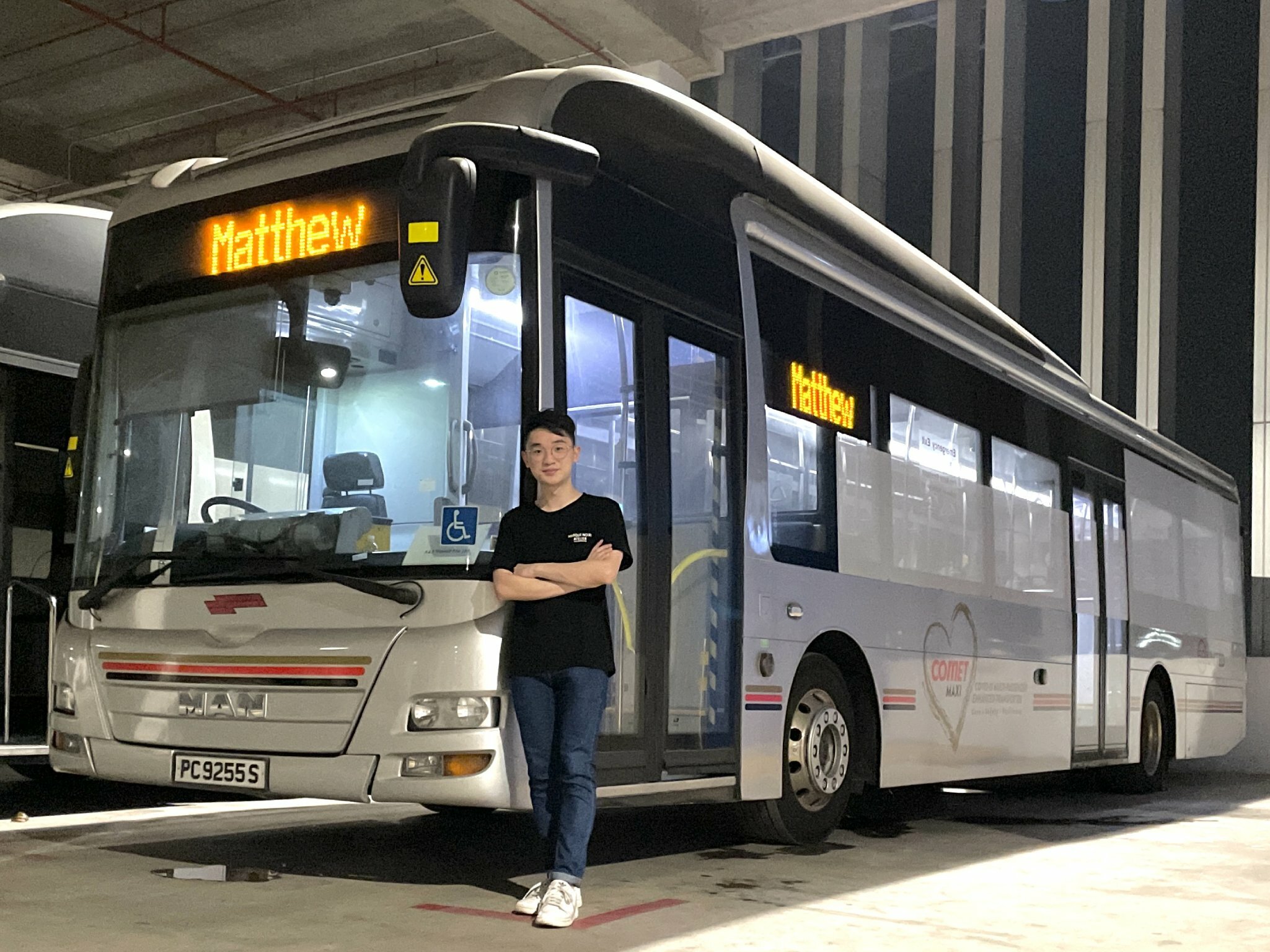 What sparked your interest in buses?
Matthew: What piqued my interest [from young] is how big they are and the sounds they make as they travel across the street. My parents first discovered my interest and fuelled it, bringing me to different bus interchanges around Singapore to collect the different bus guides that were only available in that area.
Naz: From as young as five, I would always take either the bus or MRT with my dad to go around Singapore over the weekends. As time went on – and me being curious about the different models around – I would often ask my dad to travel further distances just to catch the different variety of bus models, such as the two unique bendy buses from SBS Transit that were deployed on service 18 back then. Similar to a car enthusiast, some things that fascinate me are features such as the bodywork design, the gearbox, the engine, and also interior designs.
What inspired you to be a bus driver and enthusiast?
Matthew: A newspaper article was published sometime in 2010, where it featured a group of Singapore bus enthusiasts. The article provided a link to their Facebook group, so I hurriedly joined. [From that], I participated in my first bus event, a chartered bus tour in 2010 where I met my first few friends and formed a clique thereafter to go out taking photos of buses every weekend.
I was particularly interested in taking up my bus license as I realised I could do it part-time in my own free time. When I was in National Service (NS), I decided to take up my Class 4 and Bus Driver's Vocational License to prepare for life after NS. The private bus company A&S Transit was open to young drivers without prior experience. My long-time friend [and fellow bus enthusiast] Naz worked out a collaboration with A&S and brought his experience from SMRT to train the first batch of captains to drive the new fleet of buses back then. Teaching me how to drive a bus is also a significant milestone in our friendship.
Naz: While travelling around my neighbourhood in Woodlands, I would often make friends with the regular bus captains that serve my neighbourhood and they often got to know me as the fan who likes buses. They then advised and guided me on what to expect from the industry and I've regarded them as my 'mentors.' It was not until years later in 2020 when I joined the industry as a public bus captain which gave me the opportunity to work alongside my 'mentors' who have guided me along.
What are some of the misconceptions people have of bus drivers, especially young ones?
Matthew: Some people think that young drivers on the road are more reckless. But having driven over 7,000km as a bus captain previously, that is nothing but a myth as accidents do not depend only on age. Some people think that we want to take up bus driving because we don't want to study, but that's not true as well. We have drivers who are doing part-time while studying. As for me, I graduated with a diploma with merit and could go to university but I chose to do something closer to my passion.
Naz: The main misconception many people have with the bus industry is that it is more suited for the road to retirement with little to no benefits, and some worry that the main concern is there is no future or progression with a career behind the wheel. While this is not true, many people like myself have taken the challenge and managed to prove that it's not just a regular 'old man's job' but a very fulfilling career path.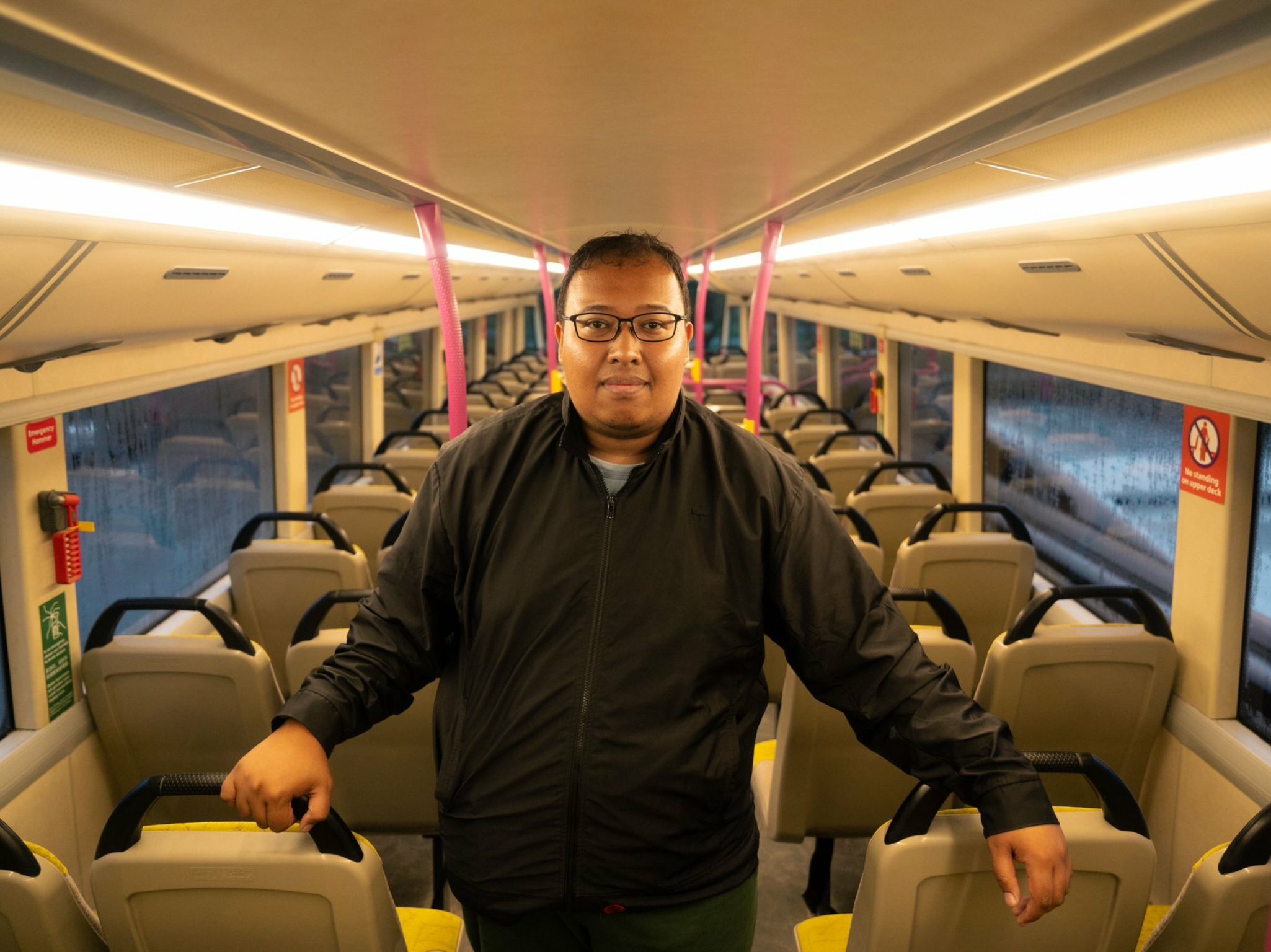 Tell us more about the Undisclosed programme, one of the highlights of this year's Singapore HeritageFest. What can participants expect?
Matthew: This is a night tour providing a mystery experience that we feel might attract our main target audience: Gen-Z. Participants can expect a fun-filled tour featuring a sharing session by Naz and me, covering topics like why we decided to become bus captains, and our experiences doing so.
Naz: We can't disclose too much to ruin the fun, right?
What are some of your favourite bus routes?
Matthew: My favourite route would be [on service] 854. This is the bus service I have taken since young – to my secondary school, to my army camp, and now, to my workplace, Yishun Interchange. Another unique thing about this bus route is that there are only five left turns from the start to the end in the direction of Bedok from Yishun, making it one of the easiest bus routes in Singapore to learn.
Some scenic bus routes include service 925 (Woodlands to Choa Chu Kang) where you can see Johor Bahru from Kranji Dam, services 9, 19 and 89 where you can alight along Changi Beach and see planes taking off and landing at Changi Airport as well as eat at the nearby Changi Village Hawker Centre.
Naz: One of my favourite routes is actually service 110, a quick loop service servicing ten stops in Sengkang before a 15-minute journey across TPE into Changi Airport.
Another scenic bus route I recommend is service 36! Operating out from Changi Airport, this service connects residents flying in towards the city via Marine Parade. The route which takes you across Benjamin Sheares Bridge and right into the heart of the city makes the route a very cheap tour around the city via public transport before looping back at Tomlinson Road and back to the airport.
Any tips and tricks when it comes to taking the bus?
Naz: Pre-planning for your journey and knowing when your bus will arrive is definitely beneficial when it comes to catching a bus while travelling out. One of the apps that I frequently use is Bus-leh due to its accuracy to tell you when the bus is arriving and its preview on loading capacity to see if I'm able to get a seat on the bus I'm taking.
One thing to take note of unique services is that if it usually starts with a five or six in a three-digit formation, it is highly likely or most likely an express or city direct service which charges an express fare instead of the regular distance-based fares.
Lastly, tell us a fun trivia about buses in Singapore.
Matthew: Services with A/B/C/D are short-working trip services that only operate along a certain section of the route. For example, 859A operates from Sembawang Interchange to Admiralty Drive and then back to the starting point, Sembawang Interchange. However, its parent service, 859, operates from Sembawang Interchange to Admiralty Drive and will continue to Yishun Interchange.
Services with G/W are uni-directional. For example, Service 382G and Service 382W in Punggol operate on the same route, the only difference is that one operates in a clockwise direction, and the other operates in an anti-clockwise direction.
Naz: Did you know that the lifespan of our Singapore buses is up to 17 years on the roads? In that lifespan, the particular bus would have travelled anywhere between 900,000 to 1.5 million kilometres on our roads!