Heads up! We're working hard to be accurate – but these are unusual times, so please always check before heading out.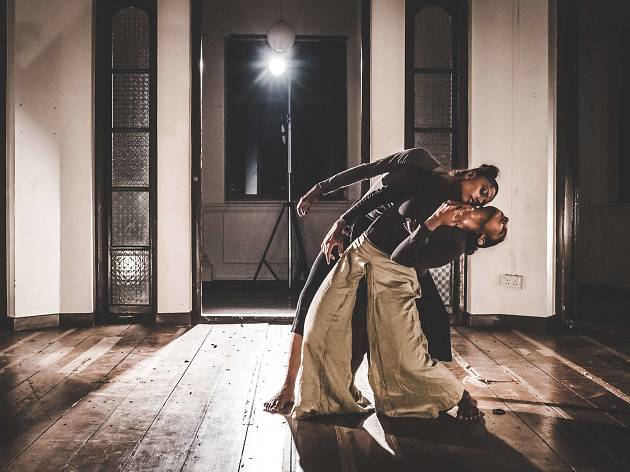 Interview: Sandhya Suresh takes on the traditional dance of Odissi
Learn the art of ancient Indian dance forms like Odissi from Sandhya Suresh
When Sandhya Suresh was four, her parents enrolled her in ballet lessons. A year later, she started Indian classical dance training at the Temple of Fine Arts International. She continued to dance, completing her degree in LASALLE College of the Arts, where she attained a BA(Hons) in Dance from Goldsmiths, University of London.
She performed on stages all around the world, from the Edinburgh Festival Fringe to local festivals like Kalaa Utsavam. But when she turned 21, her smooth-sailing dance career took a turn. She fell critically ill and was told that she might never be able to dance again. "It was then that I decided that if I got out alive, dance was what I wanted to do," she shares.
Eight years after the scare, Sandhya is not just a dancer. She's also a teacher and company manager at CHOWK, an established dance company founded in 2007 by Raka Maitra, a fellow Odissi performer. The centre offers classes and produces contemporary and classical dance works that have been commissioned by theatres and festivals in Singapore.
But don't pigeonhole her as just an Indian dancer. "I am Indian; and I am a dancer-choreographer. They are two separate things. I guess people feel the need to define you, put you somewhere. Although I train in Odissi regularly, I feel like it doesn't eliminate the dance education I've gone through for over 20 years of my life. I also teach basic western contemporary techniques and do projects as an independent dance artist."
Ahead of Sandhya's performance, In Your Shadow, at the Esplanade on August 30 and 31, she sheds some light on the classical Indian dance scene in Singapore and why it matters.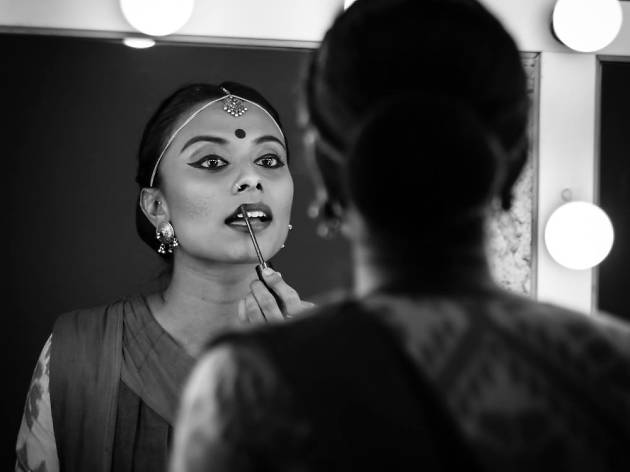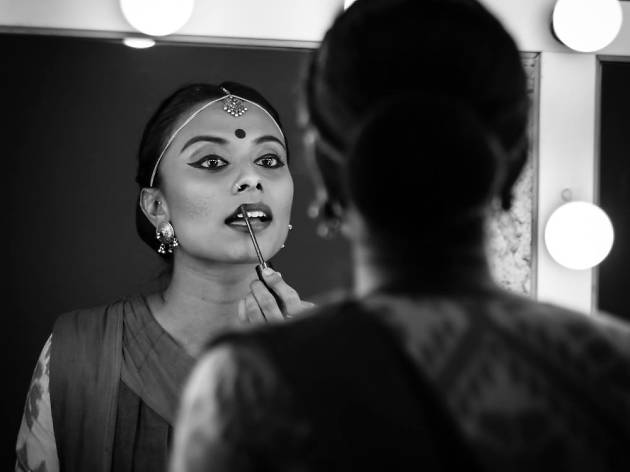 Tell us more about Odissi and its history as an ancient Indian classical dance form.
"It's the classical dance from Odisha in the east of India. There are two basic stances: the Chowka, and the Tribhanga. To me, it is the dance style that best encapsulates a beautiful blend of both strength and fluidity of a dancer's body."
What is one common misconception about traditional Indian dance?
"People are so caught up in this idea that classical Indian dance has to be connected to religion or spirituality that they forget that at the end of the day, it's dance. Dance is dance, and it is a gift that anyone should be able to learn and practise for various reasons."
Where can those keen to learn start?
"Multiple Indian Arts institutions in Singapore offer classical Indian dance classes. Do a bit of research and pick what's best for you. Learning anything new comes with challenges, and finding an enjoyable learning environment is important in maximising your learning potential. Look for trial classes that let you experiment with different styles."
Tell us more about In Your Shadow.
"It's a triple bill by CHOWK company dancers. Karishma Nair and I choreographed and produced it in September 2018 at our humble studio on Emily Hill. You'll see the embodiment of our individual voices as choreographers and dancers in our solos that explore two different topics, and how they come together to coexist in a duet via our common stylised practice. The soundscape for all three segments was dreamt up by Singaporean music veteran Bani Haykal. We also have Beto Ruiz as our dramaturge!"
What was the inspiration behind your piece, Man. Untold?
"The concept of femininity and the reason behind its existence. It's the idea that women should behave or dress a certain way to be taken seriously. It's the constant struggle of wanting to break free from these standards that keep pulling us back. Man. Untold is choreographed towards the hope that every human being is allowed to live unrestrained."
How do you explore difficult and controversial topics through dance?
"I work with imagery. I like to mentally list down words that best describe what I'm trying to say, and think of different images that would effectively portray them. Imagery gives me the scope to be more imaginative and experimental. I embody movements and gestures, and aim to evoke a feeling within the audience. Personally, it is not important for the audience to completely get or understand the meaning behind each movement or gesture. I use my choreography as a tool to question these difficult topics and not to provide any answers. As humans, we are all curious at the end of the day."
What's your next project/show after In Your Shadow?
"I'll be working with CHOWK to premiere a new work, The Experimental Man, which is a tribute to Gandhi. We have been invited by the High Commissioner of India to present it at the end of this year. In October, I'll be performing a solo with musician Dharma Shan as part of da:ns festival 2019. It's an excerpt of Raka Maitra's new choreography What She Said, set to premiere next year. "
Embrace tradition and culture at these classes
Founded in 2007 by Raka Maitra, CHOWK offers classes in Odissi for all levels, as well as periodic workshops on other Asian traditional somatic practices. It offers free trial classes if you're unsure of where to start.
Apsaras Arts has an international track record of over 40 decades of creating and showcasing innovative Indian dance. Founded as a teaching institution in Singapore in 1977, the company provides dance training in Indian classical dance genres – Bharatanatyam, Kathak, Kuchipudi and Mohiniattam – for all ages.