15 films to watch in 2015
2015 is upon us, and that means we've got an avalanche of top notch films coming our way. Benita Lee selects 15 to get excited about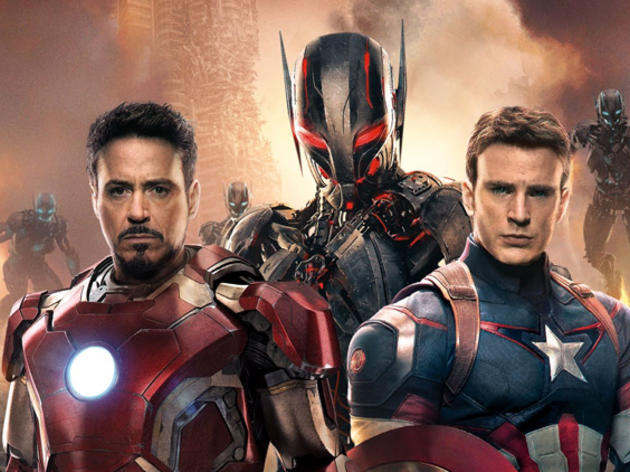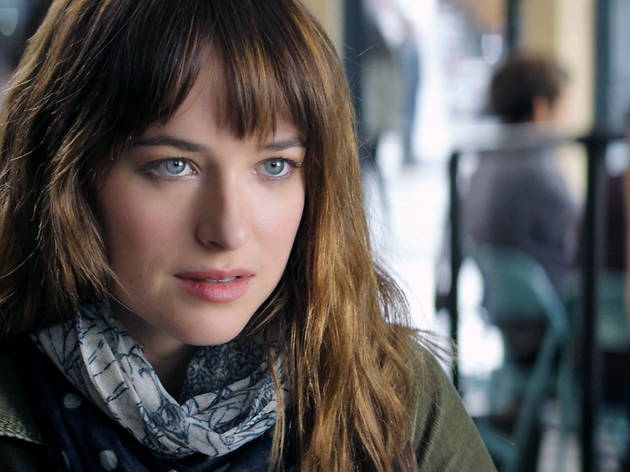 Opens Feb 12
Dir: Sam Taylor-Johnson. 2015. USA. Dakota Johnson, Jamie Dornan.
No one will openly admit to waiting in anticipation for this kinky flick, but we all know it'll probably end up becoming the guilty pleasure of the year. Just the trailer alone – ahem, that's 'most-watched trailer of 2014' for you – got us all whipped into a frenzy. Innocent college girl gets seduced by enigmatic, brooding billionaire? We're got the popcorn ready and waiting.

Watch the trailer.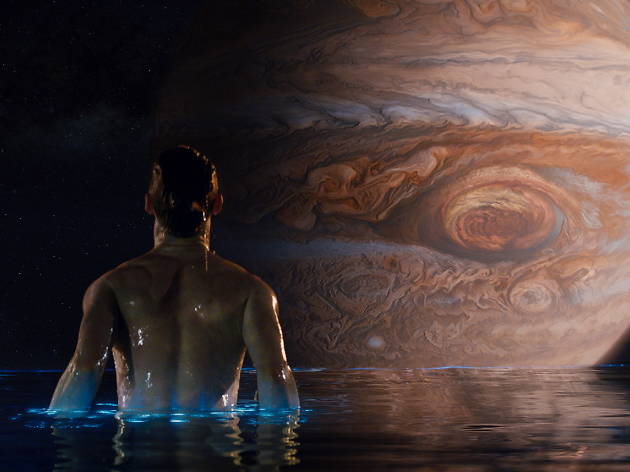 Film, Action and adventure
Opens Feb 17
Dir: Andy Wachowski, Lana Wachowski. 2015. USA. 125 mins. Mila Kunis, Channing Tatum.
If you loved The Matrix, this epic space opera by the Wachowski siblings will whet your appetite for all things sci-fi. Mila Kunis is a lowly human janitor with a royal destiny, Channing Tatum plays a half-albino, half-wolf bounty hunter, and they traverse the universe to save Earth from certain destruction. It's got grand ambition and a smorgasbord of fantastical elements – delays aside, we're giving it the benefit of the doubt.

Watch the trailer.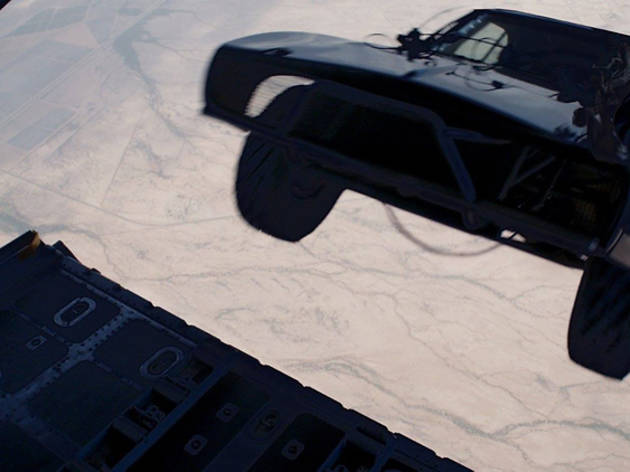 Film, Action and adventure
Opens Apr 2
Dir: James Wan. 2015. USA/Japan. Vin Diesel, Paul Walker, Dwayne Johnson.
Bittersweet feelings spring up when we think about this seventh installment of the speedy series. It's the last on-screen appearance of Paul Walker, who lost his life in a car accident two years ago, so we're bracing ourselves for a tear-inducing farewell cushioned by hearty quips, explosive vehicle-on-vehicle action and near-impossible heists.

Watch the trailer.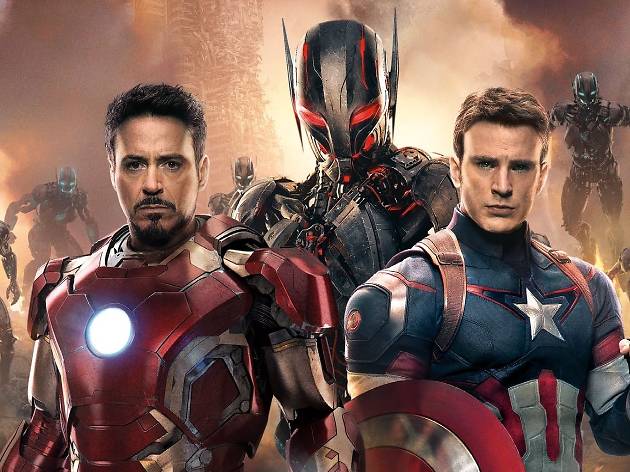 Film, Action and adventure
Opens Apr 30

Dir: Joss Whedon. 2015. USA. Robert Downey Jr, Chris Evans, Mark Ruffalo.
Bring on the star-studded action – it's our favourite way to kick off the blockbuster season. Things get bigger and better as Iron Man, Thor, Captain America, The Hulk and the rest of the gang go head-to-head with the all-powerful Ultron, padded by help from newcomers like Quicksilver, Scarlet Witch and Vision. Let the epic battle begin.

Watch the trailer.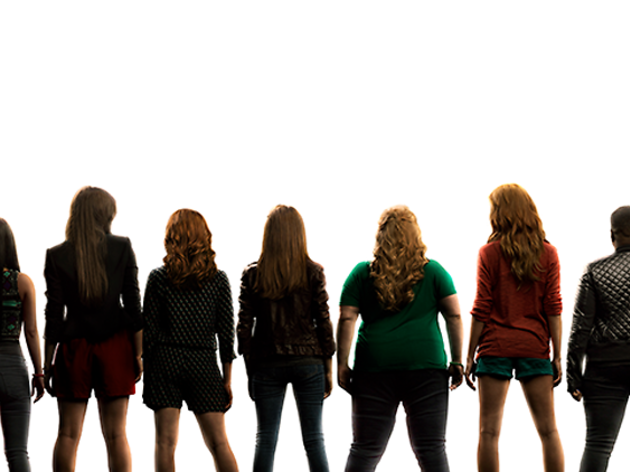 Opens May 14
Dir: Elizabeth Banks. 2015. USA. Anna Kendrick, Rebel Wilson, Hailee Steinfeld.
The Barden Bellas go for gold where the stakes are higher – at an international a cappella competition, where no American team has ever clinched the championship title. Expect loads more pitch perfect tunes by the stellar cast (with new addition Hailee Steinfeld), led by first-time feature director Elizabeth Banks (yes, that actress).

Watch the trailer.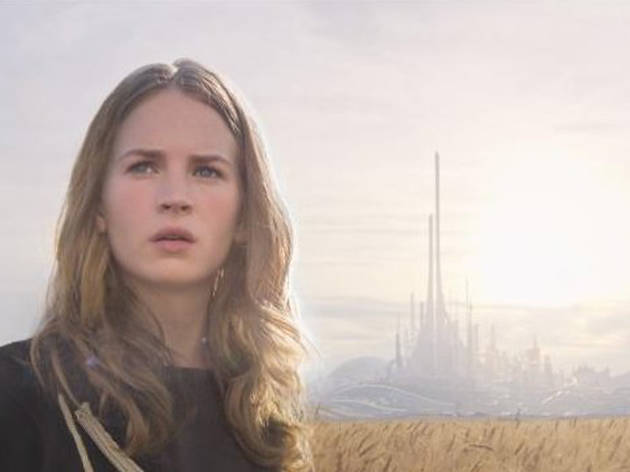 Opens May 21

Dir: Brad Bird. 2015. USA. George Clooney, Hugh Laurie, Britt Robertson.

Tomorrowland may only be part of the Disneyland park area, but Disney's turned it into a wonderfully whimsical ride on the big screen. A curious teen discovers a magic pin that opens up an alternate reality, and sets out on an enchanting adventure with a boy-genius-turned-reclusive-inventor. Come on, a secret place where nothing's impossible? Yes, please, we wanna go.

Watch the trailer.
Film, Action and adventure
Opens Jun 11

Dir: Colin Trevorrow. 2015. USA. Chris Pratt, Bryce Dallas Howard.

It's been 14 years since we clutched our seats in wide-eyed suspense as dinos hunted down humans with the most frightening precision – in other words, it's been way too long. So it's an understatement to say we're mighty psyched for the theme park to throw open its doors again. Two decades after the disaster at the park, Jurassic World is (gasp) functioning smoothly, with safari-like rides and shows reminiscent of Sea World. Then overenthusiastic scientists decide to create a new breed of super dinosaurs… and no points for guessing what happens next.

Watch the trailer.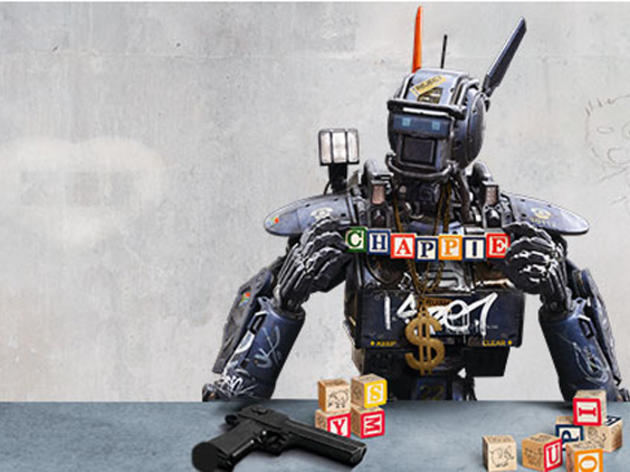 Opens Mar 5
Dir: Neill Blomkamp. 2015. Mexico/USA. Hugh Jackman, Sigourney Weaver, Sharlto Copley.
Neill Blomkamp gave us the much adored District 9; but he also helmed the underwhelming Elysium as a follow-up. No stranger to the field of sci-fi, his latest effort introduces Chappie – a robot who, after being adopted into a dysfunctional family, begins his journey to consciousness in the form of original thoughts, feelings and behaviour. There won't be any chaotic robot-on-robot action here (a la Transformers) – just a simple, intriguing look at a child-like adventure and artificial intelligence that, for once, doesn't seek to annihilate humans and take over the world.

Watch the trailer.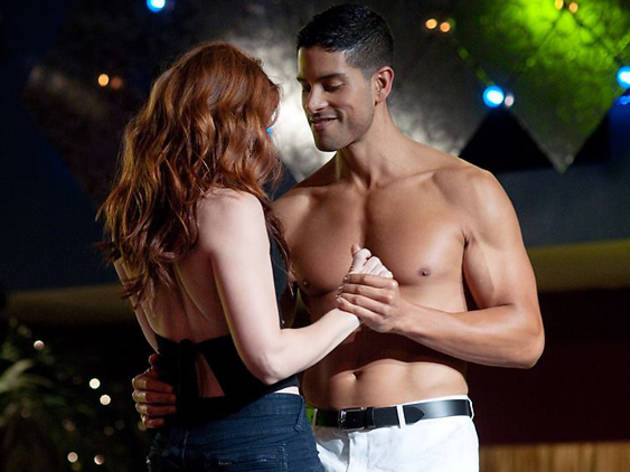 Photo: Glen Wilson
Opens Jul 9
Dir: Gregory Jacobs. 2015. USA. Channing Tatum, Matt Bomer, Elizabeth Banks.
Glistening abs, chiseled mugs and bucket loads of charm – we're already swooning just imagining Channing Tatum and his band of muscle men flexing those shirtless bods. Is it hot in here or what? Sure, Matthew McConaughey's no longer in the picture, but there'll be plenty of eye candy regardless of which way you swing – leading the ladies are Elizabeth Banks, Amber Heard and Jada Pinkett Smith.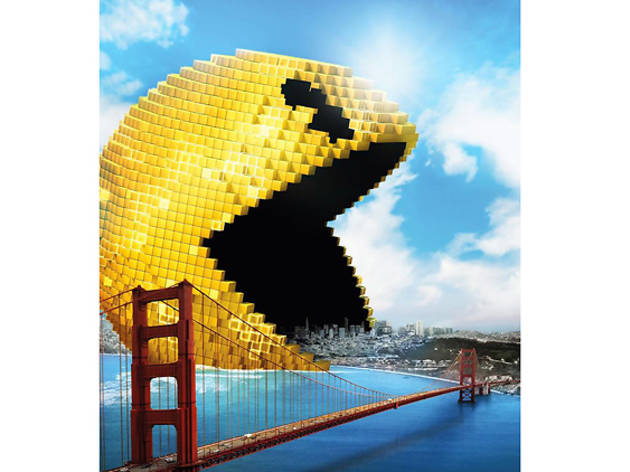 Opens Jul 23

Dir: Chris Columbus. 2015. USA. Peter Dinklage, Adam Sandler, Josh Gad.

Based on a short film of the same name, this quirky tale sees comic names Adam Sandler, Kevin James and Josh Gad saving the world from all-out war with aliens, who have mistaken video feeds of old school arcade games for hostility. Sandler plays a former '80s video game champion – here's hoping his washed out brand of comedy doesn't rub off on this potentially awesome story.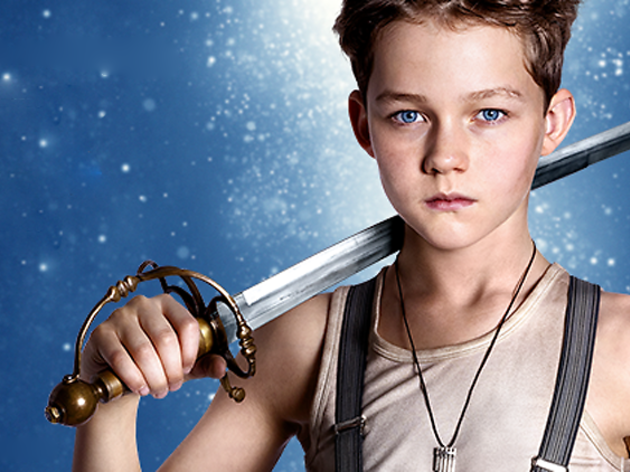 Film, Action and adventure
Opens Jul 16
Dir: Joe Wright. 2015. USA. Hugh Jackman, Levi Miller, Rooney Mara, Amanda Seyfried.
Not another Peter Pan retelling, you must be groaning. But hear us out. This one looks set to be a fun, whimsical one, with Hugh Jackman merrily suiting up as the fearsome Blackbeard, paving the way for a spellbinding tale of how these beloved characters came to be.

Watch the trailer.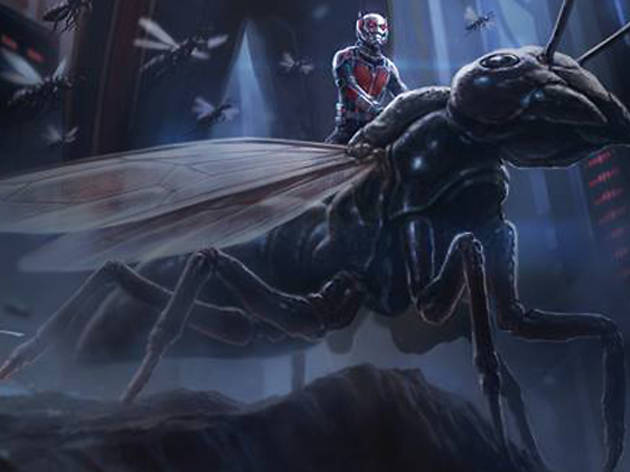 Film, Action and adventure
Opens Jul 30
Dir: Peyton Reed. 2015. USA/UK. Paul Rudd, Evangeline Lilly, Hayley Atwell.
Okay, we admit we'd never heard of Ant-Man before news of the film came around – but then again, that didn't stop Guardians of the Galaxy from becoming last year's surprise hit. As the goofy Paul Rudd takes on the titular character (who possesses a super suit that can shrink in size and level up in strength), he goes from lowly conman to a save-the-world type hero.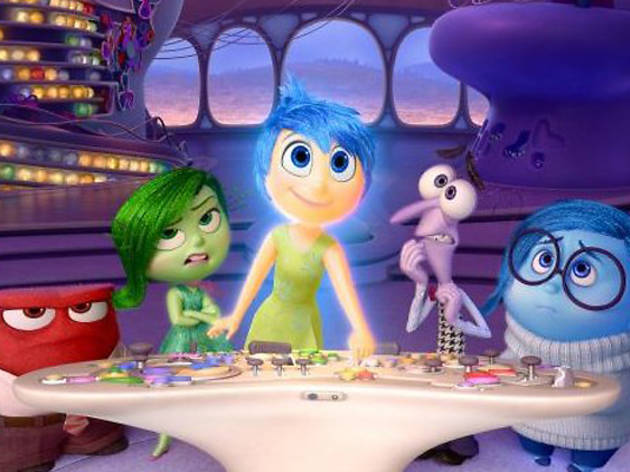 Opens Aug 20
Dir: Pete Docter, Ronaldo Del Carmen. 2015. USA. Diane Lane, Amy Poehler, Bill Hader.
We assure you this will be nothing like Planes or Cars or what have you. Pixar digs deep into the brain to showcase emotions like Joy, Fear, Anger, Disgust and Sadness – all embodied by adorable characters seated at the brain control center, helping a little girl navigate her way through school and life in a new city.

Watch the trailer.
Film, Action and adventure
Opens Nov 19
Dir: Francis Lawrence. 2015. USA. Jennifer Lawrence, Josh Hutcherson, Liam Hemsworth.
Finally, the time has (almost) come upon us. The time where we get to find out, once and for all, how the Hunger Games saga ends – that is, if you haven't read the books. JLaw leads the revolution in rebellion against the Capitol, flanked by familiar faces like Josh Hutcherson (is he still insane?), Liam Hemsworth (is he still pining away for her?), Elizabeth Banks (always welcome as comic relief) and Philip Seymour Hoffman in his last film appearance.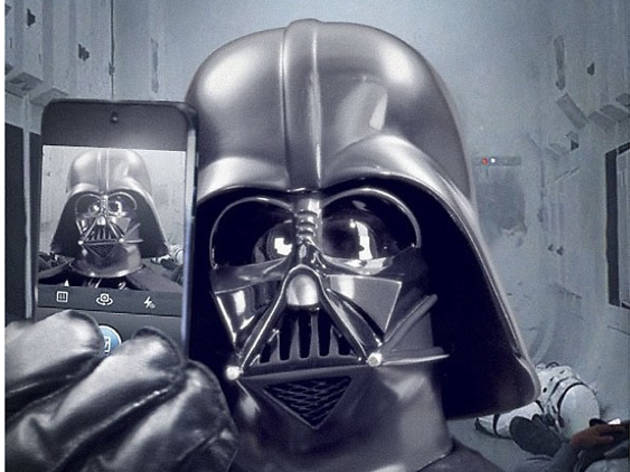 Opens Dec 17
Dir: JJ Abrams. 2015. USA. Harrison Ford, Carrie Fisher, Mark Hamill, Oscar Isaac.
Just watching the teaser trailer was enough to give us shivers of anticipation. Set 30 years after Return of the Jedi, in a galaxy far, far away, this new installment makes all our dreams about Han Solo, Luke Skywalker, Leia and even Chewbacca come to life – with modern light sabers galore. We've to wait an entire year before we feast our eyes on JJ Abrams' resurrected cinematic masterpiece, but we're sure it'll be worth the wait.

Watch the trailer.
More to explore