Behind the scenes of 'Little People Big Dreams'
Local director Mak CK recounts his experience of filming his documentary on China's Dwarf Empire theme park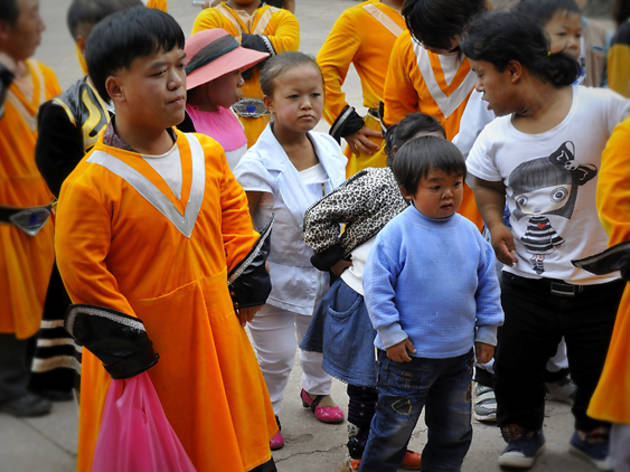 1/2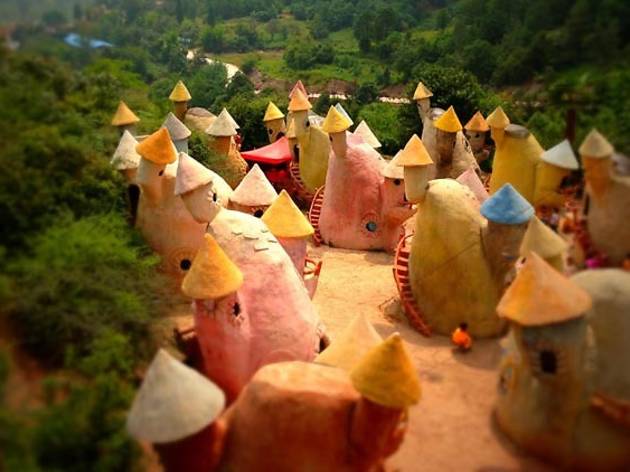 2/2
You've probably heard about the Dwarf Empire, China's controversy-laced theme park featuring little people dressed in fairytale costumes, surrounded by tiny mushroom houses while performing for curious crowds. Fascinated by the stories behind the entertainment, local director Mak CK spent a year at the amusement park, observing their everyday struggles and their journey in pursuing true happiness. The result? A compelling documentary that is, as he says, 'both heartbreaking and inspiring'. Here he tells us more.
'How do we define exploitation? Why does such a theme park make money in this day and age? I feel that morality comes in different shades of grey and it is often coloured by an amalgam of one's historical, religious and cultural backgrounds'
On the origins of the film:
'After the success of my debut film The World's Most Fashionable Prison at the festival circuit, I felt the pressure of developing my next project. A year on, I was still looking for a story that I felt passionate about. So one evening, I literally sat down on my couch and googled "Weird Asia". And I came across the controversial dwarf theme park in China. It was intriguing and disturbing. Why would people pay to visit what appears to be a modern-day freak show? More importantly, why would little people subject themselves to such work? I have always been interested in microcosms of society and communities that are discriminated or gravely under-represented in the media. I immediately phoned my producer in Beijing, knowing that we had our next film.'
On his experience filming at the theme park:
'Going in, I was very conscious about being sensitive and polite to the little people employees without coming across as condescending. What is the politically correct term to address them in Mandarin? Should I stand or squat down when we are talking? A few days in, they recognised that we had good intentions and welcomed us into their lives. The surrealism of hanging out day and night in a dwarf theme park quickly faded away. I stopped viewing them as little people and started seeing them as everyday folks born with a medical condition.'
On challenges faced while filming.
'Over the course of a year, we established close relationships with our characters. They would inform us of significant movements in their lives so that we could be there to film them. Last Chinese New Year, we had planned to film our lead character and his father reuniting after a year of being apart. Plans changed as they do in real life, and they decided to meet at a different city at the very last minute. It was a harsh winter halting train and air travel indefinitely. Determined to film what we believed to be an emotional reunion, my producer was on the phone for hours, mapping out the fastest way to get to our new destination before they met. We found ourselves with thousands of cold, tired and angry travelers stranded at the airport. People sprawled everywhere with their luggage. Toilets were overused. Queues at fast food restaurants took two hours. People were literally fighting over free food offered by the airlines. It felt like World War Z.'
On his approach to conveying the people's stories.
'I was wrestling with how I felt about the theme park over the course of making the film. I wanted to stay true to the film by allowing our characters to share their own stories. So we didn't use narration (aka the "voice of god") in the documentary. Instead, we captured very intimate moments of our characters – both high and low – to portray them as everyday people with tears, struggles, pride and dreams. I have grown very fond of them, especially our lead character. His courage is truly inspiring.'
On the message behind the film.
'How do we define exploitation? Why does such a theme park make money in this day and age? I feel that morality comes in different shades of grey and it is often coloured by an amalgam of one's historical, religious and cultural backgrounds. So I hope that the film can challenge the audience and make them question their moral standpoints.'