Cathay Cineplex West Mall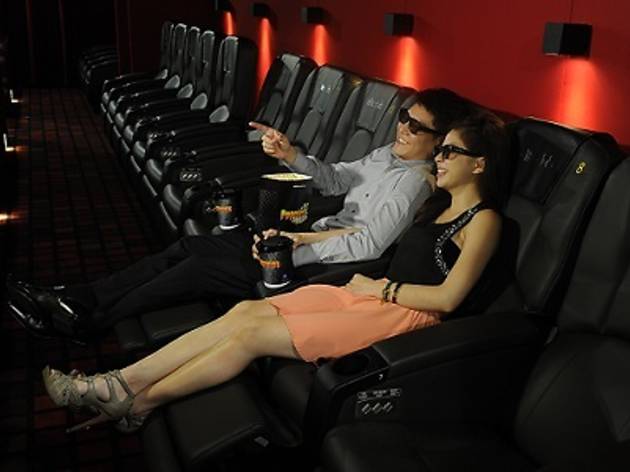 Time Out says
The first of its kind in many ways, Cathay Cineplex at West Mall offers residents in the area a taste of late night entertainment with daily midnight screenings (and double midnight showings on weekends). It's also home to the very first Elite Club in Singapore, a luxurious option that gives movie-goers reclinable leather seats, wider leg room, motorised backrest and leg rest facilities with individual controls, available only in the last two rows in each of the 1,100-seat, six-screen multiplex.
Tickets for Elite Club: Mon-Thu $18, Fri-Sun $25.
Details
Address:
#05-01 West Mall
1 Bukit Batok Central Link
Singapore
658713

Contact:
Opening hours:
Daily
Do you own this business?
Now showing
If you dug even a little into its mystical tropical paradise, its enigmatic, white-clad proprietor and his dream-seeking clientele, it was easy to find something a little 'off' at the heart of seemingly kitsch late-'70s telly hit 'Fantasy Island'....

Read more

It's rare for a movie to combine cinematic fireworks and social commentary in quite the thrilling and mischievous way that Korean director Bong Joon-ho manages with 'Parasite', a slick home-invasion drama that mirrors the masks worn by its charact...

Read more

Little good came out of 2016's 'Suicide Squad', but one of its few bright points was Margot Robbie's anarchic Harley Quinn. Now she gets another shot at the spotlight in this spin-off directed by Cathy Yan ('Dead Pigs'), who lets her heroine's man...

Read more

A #MeToo horror film that couldn't be any more timely if it shuffled into a courtroom with a Zimmer frame, 'The Invisible Man' retools HG Wells's seminal sci-fi novel into a tart statement on toxic men and their gaslighting ways. It's not flawless...

Read more

Given the genre's overall track record, you'd be rash to go into a videogame adaptation expecting much more than for it to be largely in focus. Sure enough, 'Sonic the Hedgehog' is another demonstration of the things that tend to go wrong when a m...

Read more
Users say