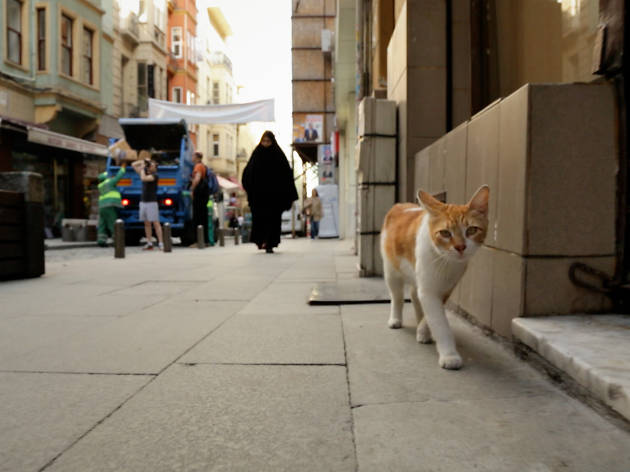 A street-level documentary about the street cats of Istanbul
Kedi means cat in Turkish, and it's impossible to resist this shamelessly satisfying documentary about the thousands of stray felines that prowl the streets of Istanbul. For centuries the city has dealt with what might be termed a cat problem. But Ceyda Torun's warm-hearted film definitely sees Istanbul's feline army as an asset, deploying drone shots and slinky, roving, ground-level cameras in some of the most elegant camerawork ever to grace a nature doc.
We follow seven especially brazen subjects, and it's easy to get swept up in their individual dramas. There's the little guy who paws every afternoon at the window of a café like he's auditioning for a new production of 'Oliver!' (the café's tip jar is used to fund his vet bills). We also meet amorous alley-strutters, psychotic yowlers and regally pampered pusses.
'Kedi' is so likeable that it might have benefited from a voice of disapproval (the cats are a serious health issue and, I've heard from Turks, a little scary). But that presence is nowhere to be found, slightly reducing the film. Still, 'Kedi' finds depth through its many interviews with humans, some of whom see the cats as wise spirits, others as objects of compassion. These beasts awaken something in the people they adopt, making them kinder and more playful. If 'Kedi' does the same for audiences, that's fine
Release details
Rated:
PG
Release date:
Sunday October 29 2017
Duration:
80 mins
Cast and crew