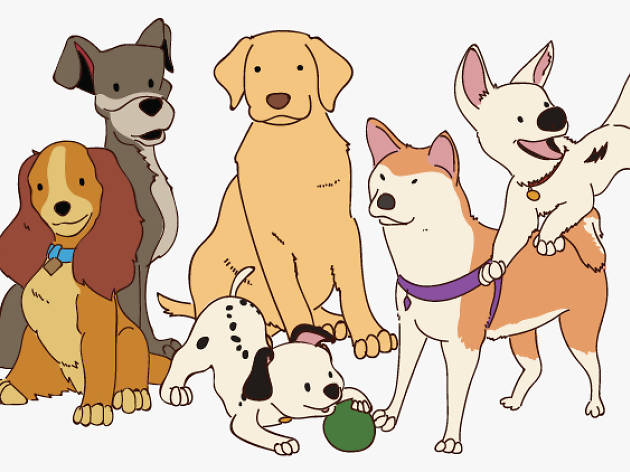 The best films about dogs
Ring in the Year of the Dog by binging on our list of mutt-watch canine films. Illustrations by Zoe Lai
Life's ruff they say it's the year of the earth dog, which means success, great relationships and joy are headed our way. Or at least that's what we're told. So let's stay pawsitive and welcome it the best way possible – with our top five picks of the greatest dog movies to coo and cuddle up to.
TYPE OF PUPS FEATURED American cocker spaniel and a mongrel.
WHAT'S THE STORY ABOUT A beloved animated classic from 1955, Lady and the Tramp charts the friendship between two unlikely allies – a sheltered pooch and a street tyke – and the romance that ensues. Also, who could forget that famous spaghetti kiss scene that essentially became a trope in pop culture?
TYPE OF PUPS FEATURED Dalmatians (duh) and more.
WHAT'S THE STORY ABOUT This 1996 live-action adaptation of Disney's animated dog movie of the same name is loosely based on Dodie Smith's classic children's novel The Hundred and One Dalmatians. Starring Glenn Close as iconic Disney villain Cruella de Vil, the comedy adventure follows the story of a couple whose puppies – all 99 of them – get kidnapped to be made into a luxe fur coat.
TYPE OF PUP FEATURED White German shepherd.
WHAT'S THE STORY ABOUT What happens when a TV super dog realises that the superpowers he has on his shows aren't real? When celebrity pup, Bolt, accidentally gets taken away from his Hollywood studios and on to the streets, the bold mutt teams up with a cat and a hamster to find his way back home.
TYPE OF PUP FEATURED Labrador retriever.
WHAT'S THE STORY ABOUT Jennifer Aniston and Owen Wilson play a newly-wed couple who take in the titular Marley – a yellow Labrador pup, who is as adorable as he playful and mischievous. Despite the hijinks and ruckus he creates over the years, the family grows to love him and realises that maybe he isn't the 'worst dog' after all.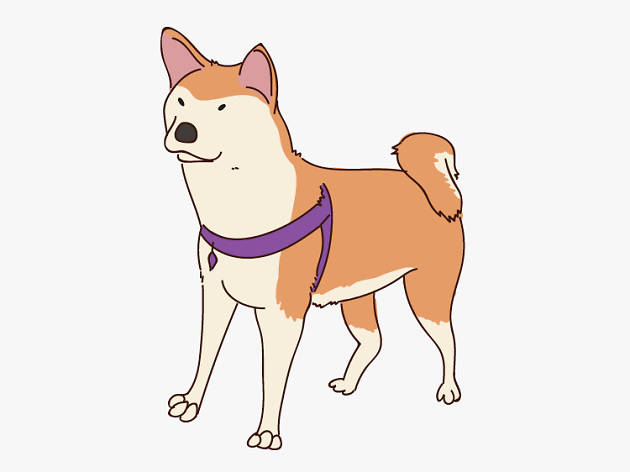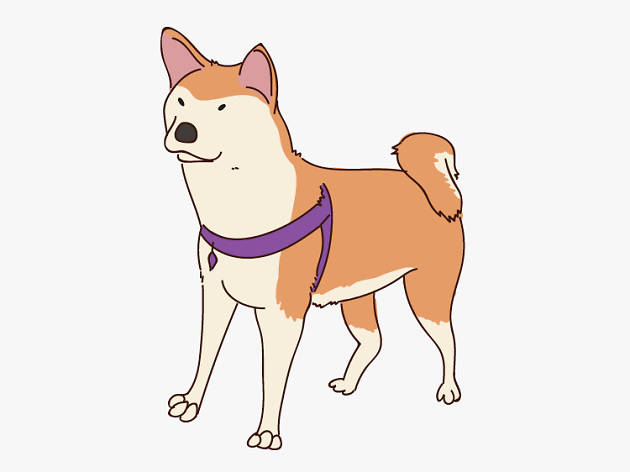 TYPE OF PUP FEATURED Akita inu.
WHAT'S THE STORY ABOUT Based on a real-life story, this Japanese tearjerker from 2009 tells the heartwarming tale of a college professor and his dutiful furry companion, Hachiko, who remained faithful to his master until his dying breath. Dubbed as the most loyal dog in the world, Hachiko even has a bronze statue built in his honour at Tokyo's Shibuya Station.