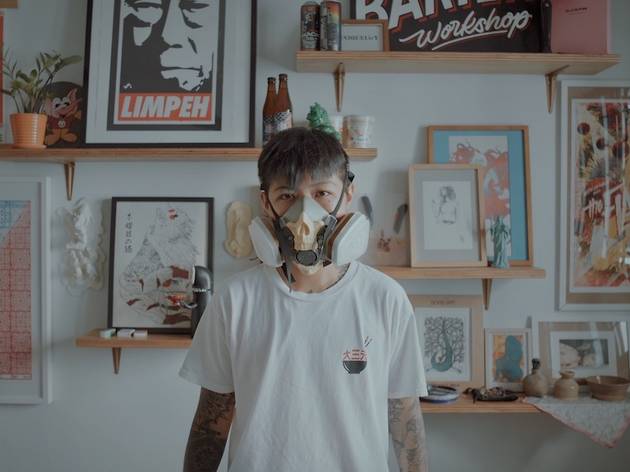 1/3
Photograph: Not Safe For TV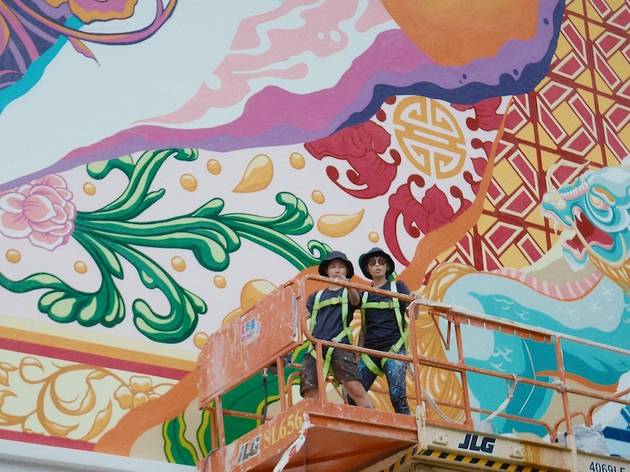 2/3
Photograph: Not Safe For TV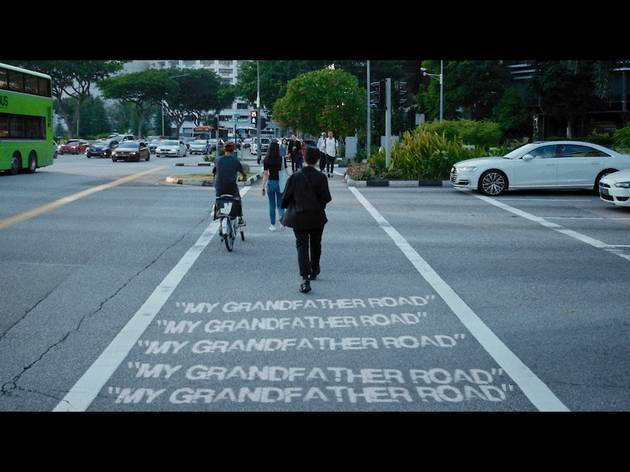 3/3
Photograph: Not Safe For TV
Time Out says
How far can art go before it's considered vandalism? Vandalism involves defacing a public property without permission, but creating art involves a commission. To some, the former is the work of a hero, especially if it's paired with a bold statement that voices out for a particular community, but while the latter is legal, it can also be seen as a sellout. And that leaves artists like Sam Lo (SKL0) in two minds, navigating between state-imposed restrictions and their creative endeavours.
Online micro-documentary The Legal Rebel gets into the mind of Sam Lo since her 2012 arrest for vandalism. It follows her growth since the incident, having experienced intense scrutiny from the public due to the viability of the charges. The street artist was arrested for pasting stickers and spray painting on public property in Singapore, and was then on known as the 'Sticker Lady'. But since her arrest, Sam has shown no signs of slowing down. Instead, she has gone the extra mile in proving herself and everyone else that she's more than just the 'Sticker Lady', and that she's a force to be reckoned with.
The Legal Rebel is part of Not Safe For TV's (NSFTV) Living in Sin series. The series shines its torch on the darker and grittier corners of the Singapore known by individuals and communities that are often misunderstood. It debuted with the episode A Peek Into Underground Hip-Hop that spotlights the underground hip-hop scene in Singapore.
According to Alex Teh, executive producer of the series, "Living in Sin was borne out of the desire to connect real Singaporean stories with global audiences who are just not that into the whole Crazy Rich Asian paradigm that our home has been viewed through. We wanted to present life in Singapore in a more gritty, uncompromising manner. These then loosely came together with the duality of the word 'Sin' (both our home and the more literal translation) to offer an unexpected, hip, and sometimes achingly millennial take on what living on our island nation is like."
The Legal Rebel and A Peek Into Underground Hip-Hop are available to watch on NSFTV's Facebook and Instagram pages.
Details
Dates And Times
Users say