$100Gourmet
Citibank introduces a 12-month lineup of 12 visiting chefs who will serve six-course dinners for $180 ($100/Citibank cardmembers)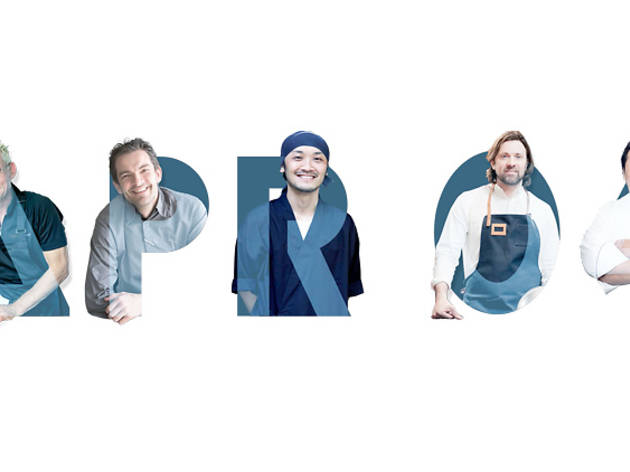 Feeling stuffed from all the food festivals so far? Find looser pants and dig into yet another one coming our way. $100Gourmet, put together by Citibank, hopes to leave us with a yearlong food coma induced by fancy meals by a host of local and international chef greats.
The 12-month schedule will see 12 decorated visiting chefs pop into town. There's Alvin Leung (three Michelin stars at Bo Innovation, Hong Kong), Nathan Outlaw (two stars at Restaurant Nathan Outlaw, Cornwall), Anthony Demetre (one star at Arbutus and another at Wild Honey, both from London) and others. The chefs head to more than 20 local kitchens – including OCF, Tippling Club and Stellar – to present six-course dinners for $180 ($100/ Citibank cardmembers) over six evenings every month.
The proceedings kick off this month with two visiting chefs, Laurent Peugeot (also of LP+Tetsu here in Tanglin Mall) and Niklas Ekstedt (one star at Ekstedt, Stockholm), who are working together with our home team chefs at Saint Pierre, CORNER HOUSE and Fat Cow. The visiting pair showcase their own specialties while creating new dishes inspired by the ideas our local kitchens throw at them.
There are 15,000 seats up for grabs, but don't count on them sticking around for too long. We're sure you'll be hungry. Again.
To book, see 100gourmet.sg.