3 bars with house-made brews
Three bars in Singapore whose drinks – from cocktails to beer – are all made in house, from scratch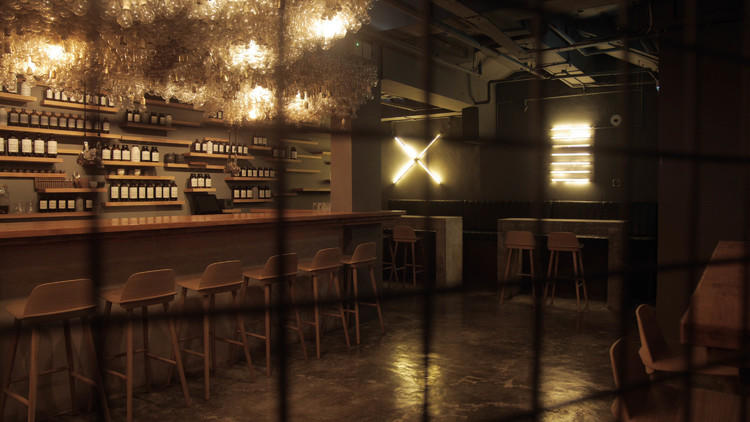 Spirits, reworked
This basement bar looks like the offspring of a speakeasy and an Aesop beauty store, but Operation Dagger packs substance with its good looks. Inside the cage at one corner of the bar is a little chemistry lab with beakers and flasks that its team – Luke Whearty, Aki Nishikura, Yijun Juan and Vijay Mudaliar – huddle in to create limited runs of 'dangerous water' liquids.
Honey is fermented with cinnamon and apples for mead that recalls apple pie, and the brown bottled spirits on the wall are infused with foraged and urban-grown herbs in its top-of-the-line Rotovap machines to put up a good flavour fight against commercially made spirits. To the finished cocktails ($20-$25), these tinkered base ingredients turn out perfectly balanced and complex drinks. Order the omakase set ($120) – it includes up to six cocktails, served with bar snacks – for the full experience.
Singapore's best microbrews
Party central isn't exactly the best place to go on the hunt for a good pint of craft beer, but The Pump Room – placed in the heart of Clarke Quay – is where to go to find one of Singapore's best housemade brews. Yes, the bar does get more than its fair share of flirty cougar types looking for a spot of fun with a young thing on ladies' night, but brewmaster Hayman Tin doesn't dumb down the beers for its crowd.
The bar's four staple brews are cooked up and fermented in an impressive brewhouse behind the dancefloor, and beers like the hoppy India Pale Ale ($14.50, $10/happy hour) pack aroma to rival their counterparts from the US' West Coast. Limited edition batches like the tart morello cherry ale keep the return trip interesting.
K-wave seeps into the cocktail glass
Fast on the heels of K-Pop comes South Korea's legendary drinking culture. Joo sets itself apart from the fast-chugging crowd with its own makgeolli ($7/150ml, $15/500ml, $28/800ml), a lightly tart, beer-strength drink made with glutinous rice that's fermented and flavoured here with fruits like black raspberry, mango, strawberry and yuzu.
Drink it plain, with a syrup, or look to Joo's Korean bartender, Eddy Jang, who references Seoul's districts like Gangnam, Hongdae and Insadong for a menu of cocktails ($20-$24) using makgeolli's mild qualities as a canvas for add-ins like Tanqueray, cherry blossom syrup, coffee vodka and Korean dates.