The best places in Singapore to cure a hangover
For sore heads in need of that time-honoured morning-after tipple, follow Alexandra Karplus as she uncovers the ultimate hangover cures, with bites to match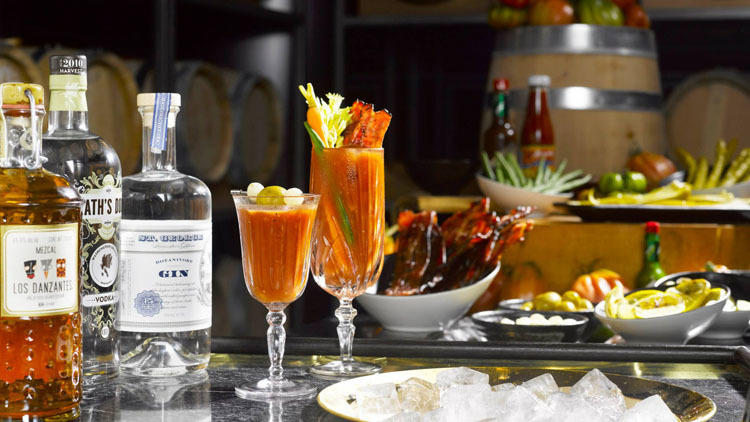 Fuel up at Manhattan's champagne brunch and remedy the hangover with their build-your-own Bloody Mary cocktail cart. The seafood bar bears an impressive spread of fresh oysters, ceviches and crustaceans, but what you really need right now would be a good dose of protein and fat. Think New York strip steak, smoked foie gras and pulled pork sliders. Take your time, brunch runs from 11.30am to 3.30pm.
Drag yourself to Dempsey and roll up for The Disgruntled Chef's Sunday brunch. The Lime Hot ($16), a vodka, lemongrass, calamansi, chilli and Tabasco concoction, should fix that katzenjammer with spice to spare. All the regulars make it onto their menu, but reveal creative twists. Salty relief can be found in the Eggs Benedict ($14), prepared with the ham and hollandaise staples, but with a poached quail egg on toasted brioche upgrade; the French toast ($14), caramelised with Nutella and banana, will satisfy sweeter cravings.
The brunch menu's Weekender Fry Up ($21) – eggs, bacon, sausage, avocado – should soak up some of the toxins left over from the night before. Wash this down with a glass of sangria for a refreshing buzz; the apple juice and fresh fruits in the 'white' version will make up for any guilt over the grease. The combination of gin and chardonnay may inspire a refreshing dip in the pool when you're done.