The Queen's Kaya Toast for Antoinette's SG50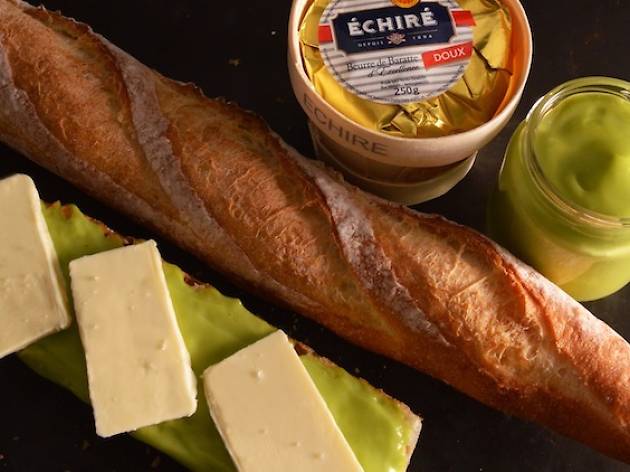 Paying homage to the country's big birthday, chef Pang Kok Keong injects his French pastry training into the traditional kaya toast ($10/set for dine-in orders, $15/set to go). Spread his fluffier, pandan-rich creme patisserie on slices his house made baguette, top with a pat of Echiré artisanal butter from Western France and a sprinkling of fleur de sel for the full experience. Pre-orders one day in advance are recommended, and if you can't forget the taste of French-inspired kaya, buy a jar at $8.
Available at both Mandarin Gallery and Penhas Road outlets.