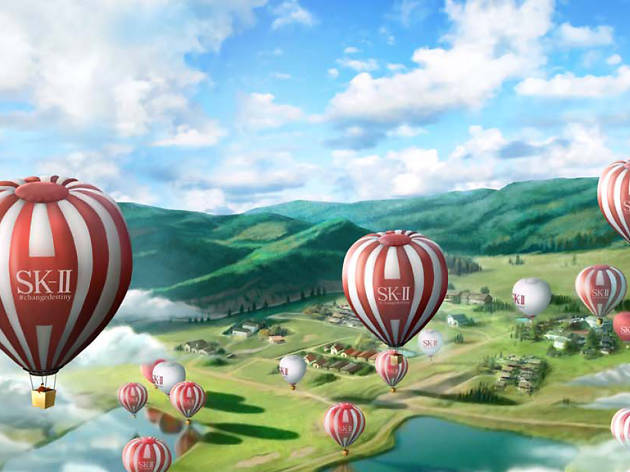 Whether you're a beauty queen or can't tell your foundation from your blusher, the week-long SK-II Dream Park at Takashimaya B2 Square has something for you. If you're there for the skincare swag, hop around the three zones at the event space to complete simple tasks (by that we mean snapping photos and trying out products) and collect 'Dream Tokens', which you can then redeem for SK-II gifts.
And bring your cameras, too. Because local trick eye artist Ben Qwek is showcasing his 3D, anamorphic floor art – he's one of the few homegrown artists who specialises in the form – where you can either be up in the clouds in a hot air balloon or roaming the streets of Paris. It all depends on how you position yourself.
Once your stomach starts rumbling, hit up the SK-II Café of Dreams for its Instagram-worthy desserts that are almost too pretty to eat – you don't even need to step out of the Dream Park.
Besides the treats, there are plenty of sweet deals to check out. The SK-II Pitera Essence Set is going for a discounted price of $99 (it'll usually set you back $138), and it comes with a welcome gift set and bonus: the first 100 customers every day get to build their dream garden terrarium.