Guide to KidsSTOP at the Science Centre
A little overwhelmed by the whopping 3,000sqm KidsSTOP at the Science Centre? Amanda Tan has a handy guide for you and your kids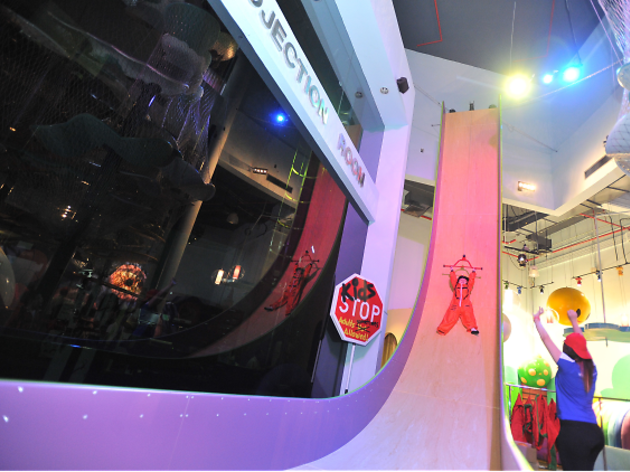 Running out of things to do with your little ones? Say hello to the Science Centre's newly-launched section, KidsSTOP. Dedicated to children between the ages of 18 months and nine years old, it boasts a range of edutainment facilities and programmes to whet your young ones' curiosity about the world around them.
'The various exhibits and zones at KidsSTOP have been specially designed to cater and appeal to the younger age group, unlike exhibits at Science Centre,' says KidSTOP's director Gerald Tee. 'The educational programmes have also been particularly developed for younger kids. Here, they get to learn about some of the occupations they see every day through role-playing; they will also learn about healthy living and various phenomena in their daily lives.'
But before you drop by KidsSTOP at the Science Centre, here's our little guide to help you navigate around the whopping 3,000sqm facility.
Built Environment
One of the first areas you'll see near the entrance, this section is done up to resemble a construction site, with vests and safety helmets for children to put on, as well as cranes and tractors to tinker around with. It's great for kids to learn the inner workings of how buildings are constructed, how certain channels are formed, and how to transfer materials onsite.

Giant J
The most thrilling attraction at KidsSTOP is no doubt this seven-metre-tall slide, which helps demonstrate the laws of gravity through free-falling – quite literally. Kids can go up to their preferred height (it goes all the way from three to seven metres) as they hold on to a bar, and when they let go, they shoot down the near-vertical slide. We've seen how it was done, and marvelled at the fearlessness of most kids, though adults who are brave enough can join in the fun here as well.
Fossil Dig
One of the more popular play areas here, kids can pretend to be a palaeontologist for a day. Have them put on an explorer's hat, pick up a brush, chisel or shovel and unearth the models of dinosaur skeleton remains that are scattered around the giant sand pit.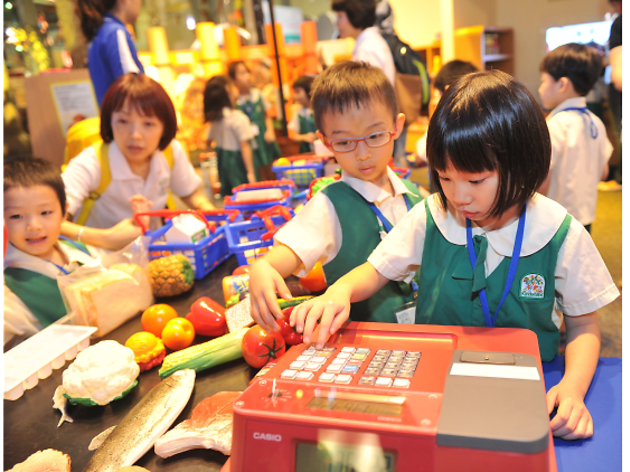 Food & Supermarket
Kids can learn about the different types of foods they eat in this section, with rows of realistic-looking food props and cartons, as well as a scanner and cash register. An interactive screen offers easy-to-understand explanations on the foods' origins, and when kids are done 'purchasing' groceries, they can even head to the café next door to prepare food and 'cook' some meals for their parents.
Kiddie Theatre
Your child's imagination is the limit here – they can be anything they want, whether it's being a diva on stage or taking turns in the director's chair. There's a green screen for wannabe-actors, as well as several pieces of equipment they can use, including a camera and a machine where they can generate their own stop-motion animated film with Lego pieces.
Human Body
This exhibit includes X-ray sheets and a plastic toy model of a body – complete with internal organs – on the operating table as well as consultation chairs for aspiring doctors and nurses. Plus, there's a motion-sensor screen for tots to discover the insides of their bodies; while that may sound a little scary, we're sure it'll prove helpful during future biology lessons.
Critters Room
Tucked away in a cosy corner, the Critters Room is a haven for animal lovers. On top of insects, kids can learn all about the various animal exhibits such as chicks, hermit crabs and even gerbils. The room also has its own incubator for fertilised eggs, so visitors can keep watch as they hatch. Occasional workshops and scavenger hunts are also held here.