Christmas gift guide: kids
If they've been nice rather than naughty, shower your kids with these extravagant gifts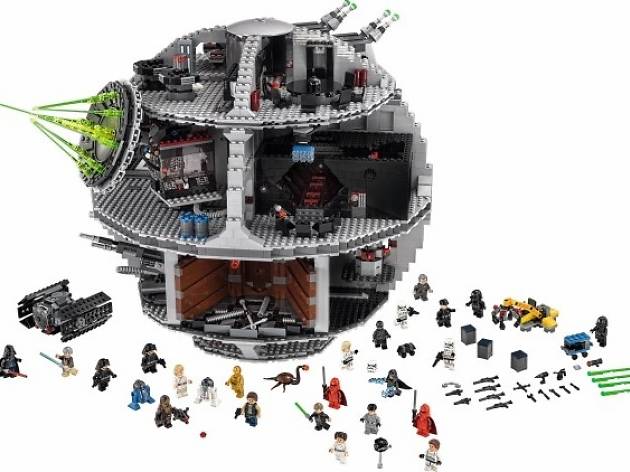 LEGO Death Star ($899.90)
Mini Stormtroopers and Jedi

With over 4,000 LEGO bricks to piece together your very own Death Star, here's a reason to bond with the little one, like it or not. Once you're done, re-enact scenes from the Star Wars movies with the 23 mini-figures included in the set: there's Chewbacca, Prince Leia and Darth Vader, among others. Just try not to lose any pieces, or you'll risk stepping – or sitting – on LEGO pieces for days to come.

Get it at Bricks World.
Dinosaur duvet cover ($138)
Snuggle with T-rex

Forget Jurassic Park: Mr. T-rex will steal your kid's heart this festive season. The single size duvet comes with a dinosaur head-print pillowcase, plus a matching duvet featuring the extinct creature in all its grandeur.
Email Deer Industries to reserve a duvet set or check out the other designs here.
Striped children teepee play tent ($255)
Campy Ambitions

Recreate a Wes Anderson film – sorta – by setting up a teepee tent in your living room and cosying up with your child while pretending you're stranded on an island or camping out in the wilderness. And since it's all pretend, fixing a hot cocoa's just a skip away from the kitchen.
Get it at Naiise.
Balance Bike by Happy Bikes 'Taylor Star Edition' ($225)
Look Ma, no pedals

Why anyone would get a pedal-less bike escapes us – but make an exception for these, which offer kids greater control to steer, balance and stop the bike. Who knows? Once they've mastered their pedal-free mini vehicles, it's a (relatively) easy ticket to the world of real bicycles.

Get it at Happy Bikes.
Bugaboo Donkey Weekender (from $2,299)
Stylish strollers

Let junior travel in style with this limited edition Bugaboo Donkey Weekender, lined with brown leather and covered in handsome blue-grey fabric. There's even a detachable side luggage bag and large underseat compartment for any extras you may have. If you've got a toddler on your hands, swap the bassinet with a reclinable seat, or extend the stroller to support a duo configuration that carries two kids.

Get it at Motherswork, Mothercare and First Few Years.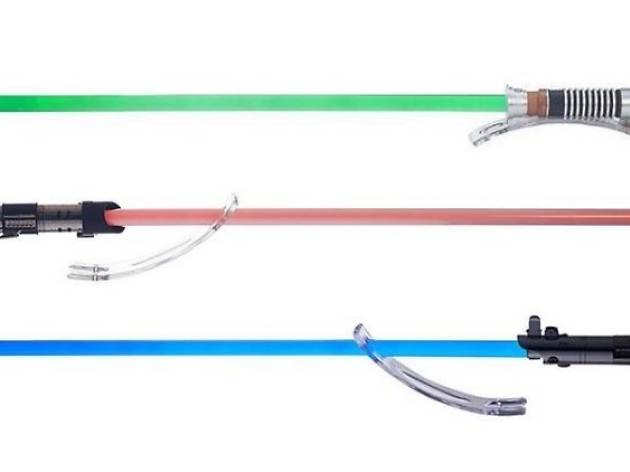 Star Wars Black Series Force FX Lightsaber ($299.99)
May the Force be with you

Your young Padawan is one step closer to becoming a Jedi with this lightsabre. A fully functioning replica from the Star Wars movies, this sword comes in three colours – green, blue and red – and features sound effects when you wield it. If the kids get too noisy in their mock battles, simply hide the three AA batteries required to power up the lightsabre.
Get it at Toys 'R' Us.
Red Rider Ride-On ($299)
No license needed

Introduce your kid to the world of automobiles with this mini car that's complete with an upholstered seat, metal steering wheel and realistic-looking exhaust motifs. Just make sure your little one's excitement doesn't extend beyond weaving his toy vehicle past calves at your next house gathering. Suitable for two-year-olds and up.

Get it from The Better Toy Store.
Read our guide to Christmas 2016
Never mind the tropics – Christmas is still the most magical time of the year in sunny, snowman-free Singapore. Read on to find out the best events, festive meals, Yuletide desserts and, of course, a gift guide that has ideas for just about everyone. From all of us here at Time Out Singapore, here's to a very merry Christmas!
Read more