Best regular local music showcases
For those who want a good dose of live music by homegrown musicians, Chen Ting and Benita Lee point out a couple of regular gigs you can check out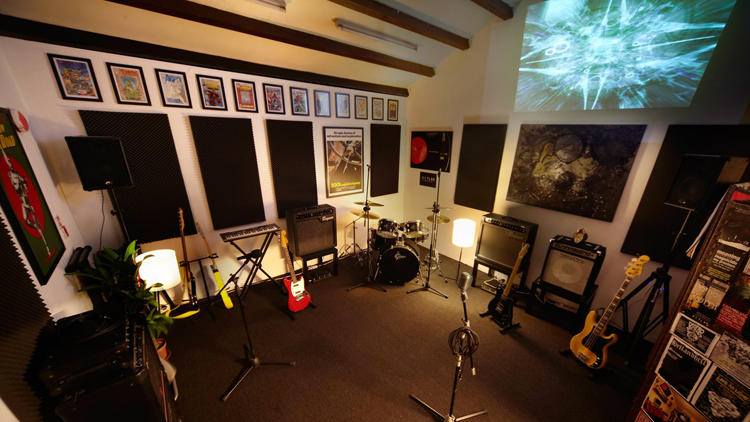 Making its debut in March last year, this monthly series by The Lithe Paralogue Studio features a blend of video art and music performances. As a launching pad for aspiring local musicians and artists, this session is a small and intimate one, where you can enjoy music sets alongside gorgeous visuals from video artists.
Setting The space at Lithe Paralogue – which doubles up as a recording studio – at Aliwal Street is comfy and warm. Most attendees are also active in the scene itself, making for a vibe that is welcoming, easy and as chilled out as you can get.
Sound A wide range of bands have performed at this showcase, including names such as 7nightsatsea, False Plaintiff, Vessel, Bear Culture, Faux Pas and Two Seas. Expect a collision of genres, from indie pop to instrumental rock to post-metal.
In 2011, a group of National University of Singapore students from the school's radio station, Radio Pulze, launched a series of gigs to promote the talent of homegrown musicians. Called Live Lounge, the series has attracted both students and other fans of the local music scene – and although the torch has since been passed on to new batches of undergrads, the showcase continues to give countless people their music fix.
Setting Previously only held at the amphitheatre at Yusof Ishak Hall, the student-led event now takes place at various locations, including the rolling fields of UTown Green, Starbucks at UTown and the plaza at Yusof Ishak House.
Sound As Live Lounge requires all bands to play original music, the Radio Pulze team usually checks out other gigs around town to discover new bands of all genres. Popular folk, electronic and rock bands such as The Great Spy Experiment, The Sam Willows, Cashew Chemists and The Summer State have all made their mark on this stage.
Various shows and venues every semester. 7pm. Free.
For an intimate experience, head on over to the Concourse at Esplanade – Theatres on the Bay. Each evening will feature free dance, music and theatre performances by emerging and established talents both local and from around the world. With a regular roster of ongoing showcases, you'll never be bored when you stop by. And if you visit when there's a festival by Esplanade going on – think Baybeats, Noise Singapore or Yfest – you'll be treated to more frequent performances by names you know and love, like These Brittle Bones, Pastelpower and The Ukulele Girls.
Setting The small indoor space is peppered with seats pushed together (meaning you'll likely have to share your seat) in front of a raised platform. Whether you're sitting or standing around, the cosy setting makes for an up-close and personal performance – and the open area works wonders to attract passers-by to stop for a moment and listen.
Sound Expect to hear mostly acoustic, jazz, electronic or indie tunes here – you won't find any heavy metal headbangers rocking out. Previous performances have included everything from traditional folk tunes and classic Chinese, Malay or Indian music to smooth downtempo beats and indie pop by up-and-coming bands.
Mon-Fri 7.15pm & 8.15pm; Sat, Sun & PH 5.15pm, 6.15pm & 7.15pm. Free.