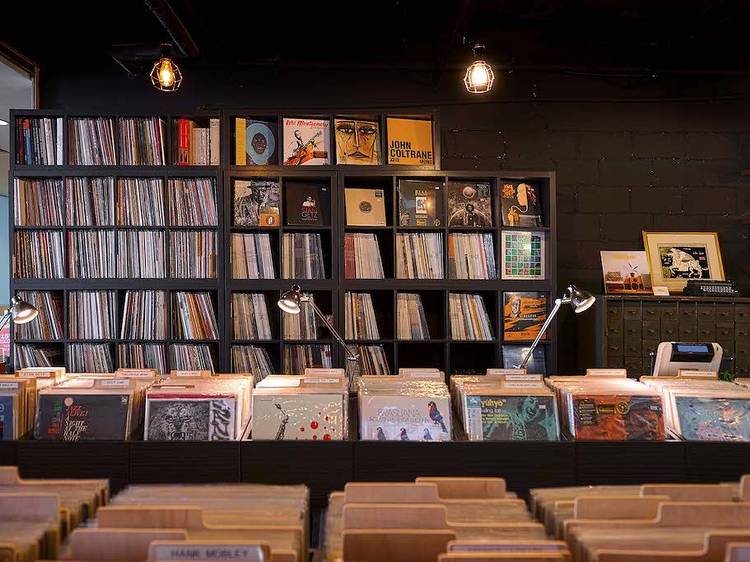 Photograph: The Analog Vault
The reopening of record stores during Phase 2
Following the announcement that non-essential retail shops are allowed to open for business from June 19, record stores such as Curated Records, The Analog Vault, Hear Records, and Choice Cuts Goods + Coffee have unlocked their doors, welcoming music lovers to resume their crate-digging ritual – with caution, of course.
Retail staff and shoppers are reminded to follow safety guidelines and social distancing rules, including wearing a mask and keeping a safe distance of at least one-metre from each other. Just like every other venue in the city, it's required for everyone to scan the Safe Entry QR code at the shopfront for contact tracing purposes.
While most stores have returned to their usual hours, others are open with a reduced timetable. Many are yet to be finalised, so expect change at short notice. If you're planning on making a trip, be sure to check ahead before you leave your house.
Despite things slowly returning to normalcy, the road to recovery is still quite a stretch. The situation has caused us to develop a new normal that businesses, as well as individuals, have to adapt.