Heads up! We're working hard to be accurate – but these are unusual times, so please always check before heading out.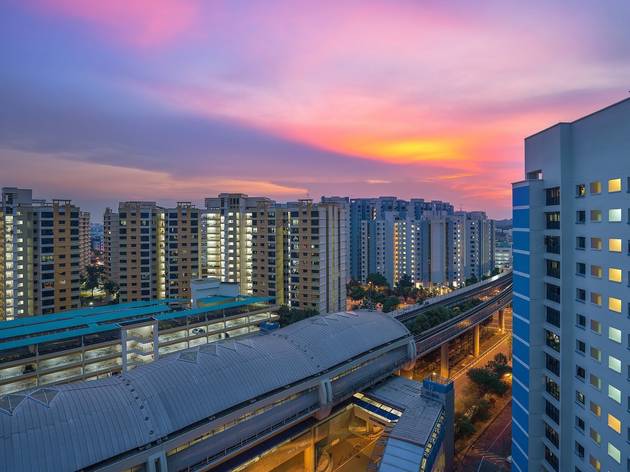 What you can and cannot do in Singapore during Phase 2
As Singapore enters Phase 2, restaurants, shops and other venues are finally allowed to open after a long hiatus
After more than two months of staying at home, we can finally regain some sense of normalcy as we enter Phase 2. The reopening of the city means that we can finally dine out at restaurants and hawker centres, hang out with friends in a group of up to five people and work out at gyms or parks beyond our neighbourhood.
But we know that you might still have questions about what can and can't be done in Singapore. Let us help clear the air and break down the restrictions for you.
For more information on current regulations, you can also visit gov.sg
Time In is committed to keeping you in the loop with the best ways to stay entertained and connected. Celebrate your city while staying safe with the best things to do at home.
The government plans on reopening Singapore in three phases over several months.
Phase 1: Safe Reopening
From June 2, you can receive two visitors per day from your immediate family (children or grandparents). Some businesses are allowed to reopen with Safe Management measures in place and children can go back to school and student care centres.
Phase 2: Safe Transition
From June 19, most of our regular activities can resume with some restriction in place. This is the phase most of us are looking forward to – but it's likely that Phase 2 will be rolled out over a couple of months. Activities include small group gatherings, dining in at F&B services, opening retail outlets, gyms and fitness studios. Sports, recreation and outdoor facilities like the stadiums can also reopen.
Phase 3: Safe Nation
If the situation remains stable after the completion of Phase 2, Singapore will enter Phase 3 and stay here until an effective vaccine or treatment for Covid-19 is found. During Phase 3, medium-sized gatherings would have resumed, and cinemas, theatres, bars, pubs and nightclubs are allowed to reopen.
How quickly we transition to the different phases depends on the ongoing situation. If more clusters form as restrictions are eased, it is likely that measures will be tightened once more. We all have to play our part and stay home as much as possible. When you do go out, it's still mandatory to wear a mask and practise social distancing.
Here's everything you need to know about face masks in Singapore
Now that we've entered Phase 2, you can leave the house for work, dining out at restaurants and hawker centres and even hit the shops and gyms for an endorphin boost.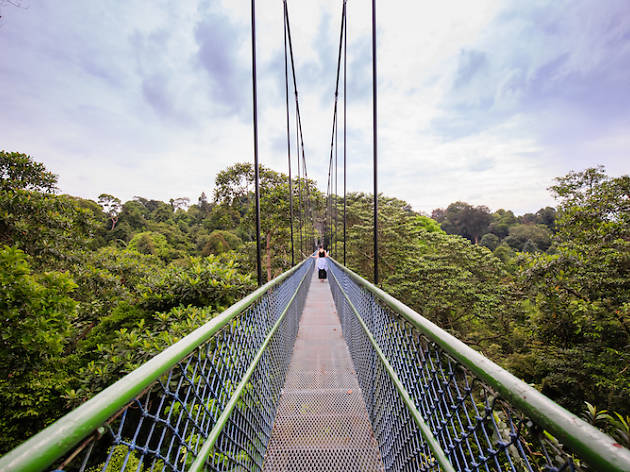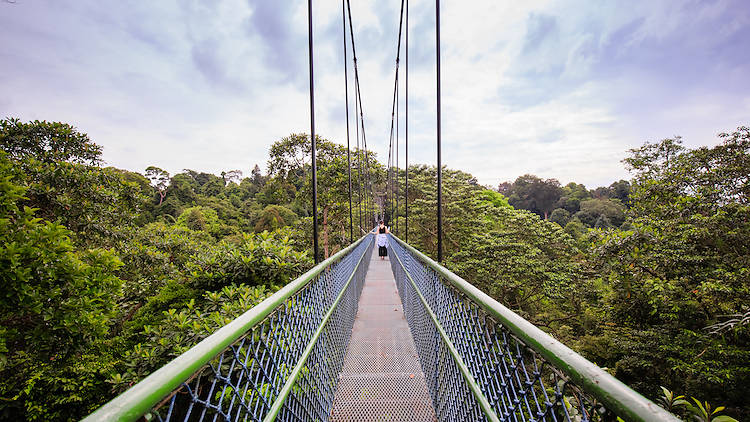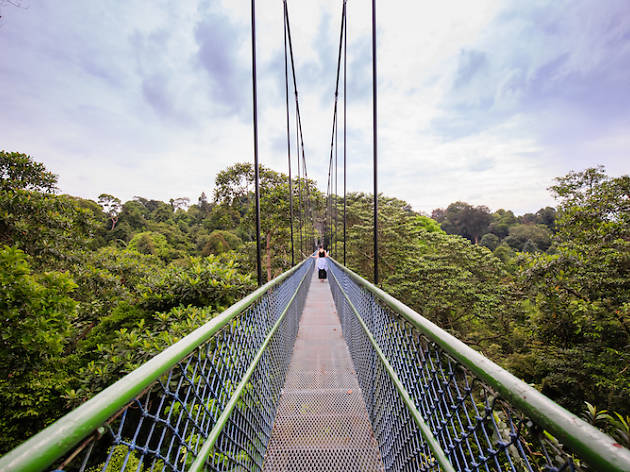 Photograph: Shutterstock
How about for some fresh air?
You can carry out recreational activities like going for a walk, run or a bike ride. As of June 19, sports stadia, swimming pools, parks, gyms and beaches have also reopened to the public if you need that dose of Vitamin D.
This real-time map produced by NParks allows you to check how crowded public parks are before heading down.
You can also get some exercise at home with more and more local gyms offering free online workouts.
Can I visit family and friends?
In Phase 2, you can finally visit people who are not members of your family. You can head out in groups of up to five people if you're planning to visit a restaurant or bar. You can also receive up to five guests a day at home if you'd rather avoid the crowds for now. Delivery and takeaway food and drink options are here to stay for now so do support local venues the next time you decide to throw a small dinner party.
Try to avoid visiting the elderly as they are most at risk of infection. They should also stay home as far as possible – but do remember to check in or drop off some essentials if you can, our grandparents need some form of social support too.
Keep in contact with family and friends through the wonders of technology. Organise virtual meetups on Google Hangouts, Zoom or even Houseparty. Here's a handy guide on how to use it to call friends and even play games like Heads Up! on the app. You can also put a smile on their faces by ordering them a meal or some flowers.
How about my boyfriend/girlfriend/partner?
Rejoice! You can finally visit your boyfriend and girlfriend. We hope that the distance made your heart grow fonder and that your relationship is the strongest it's ever been.
Single? Download some dating apps and start swiping – just don't feel pressured to meet up IRL just yet. Try organising an online date instead before grabbing coffee or dinner.
What if I break the rules?
Unfortunately, Covid-19 is still a threat to public health and safety so we have to be vigilant and do our part. Continue wearing a mask and keeping a safe distance of at least 1m from the people around you. The enforcement officers and safe distancing ambassadors are still patrolling the island and will fine rule breakers $300 if they're caught flouting the law.
Can I use public transport?
Our network of trains and buses remain open but you should try to avoid using them during peak times like before 10am and in the evening. When you do use public transport, you must use a mask, maintain a distance from the person next to you where possible and avoid talking. If possible, we'd encourage you to use pedal power for your commute: cycling is not only a great form of exercise, it's also better for the environment too.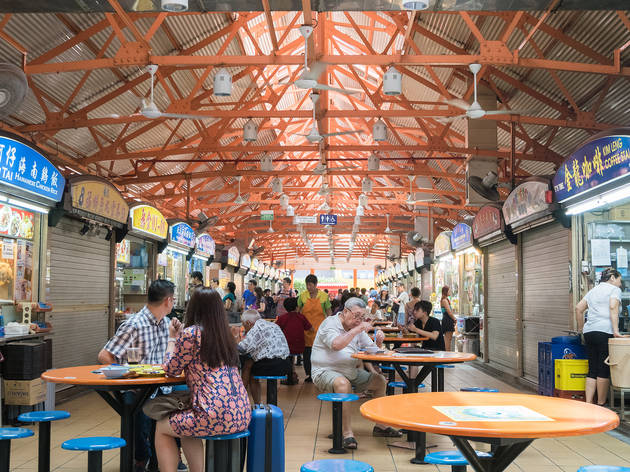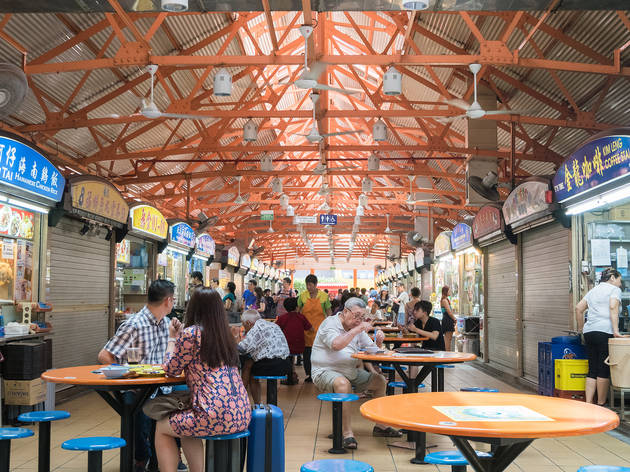 Photograph: Shutterstock
Can I still get food and drinks from my favourite venues?
As of June 19, McDonald's is open for dine-in from 7am to 9pm at most outlets. Its dessert kiosks are also open from June 22 so you can treat yourself to a McFlurry or two.
You can also get burgers delivered from these alternatives instead.
Here's another thing we've all been looking forward to – bubble tea is back! Koi, Gong Cha, LiHo and all your other favourite boba brands are back in business. You might also want to consider supporting these smaller bubble tea businesses as well.
Most malls, retail shops, department stores and independent boutiques are now open for business. You can also continue to shop at supermarkets, convenience stores, grocery retailers and wholesale, hardware stores and wet markets – remember to bring along your NRIC for registration. You will also need to fill in the SafeEntry digital check-in with your details before you can enter malls and supermarkets.
Not a fan of crowds? Get some retail therapy done at these local online shopping sites.
Can I still get a haircut?
Yup! Hairdressers and barbers are open for cuts, colouring services and all sorts of other treatments. Just be sure to make an appointment before heading down.
Roots showing? Here are some of the best hair salons in Singapore because we all deserve a little treat.
Wellness services like some beauty therapists, nail salons, tattoo parlours and massage parlours are also allowed to resume operations in Phase 2.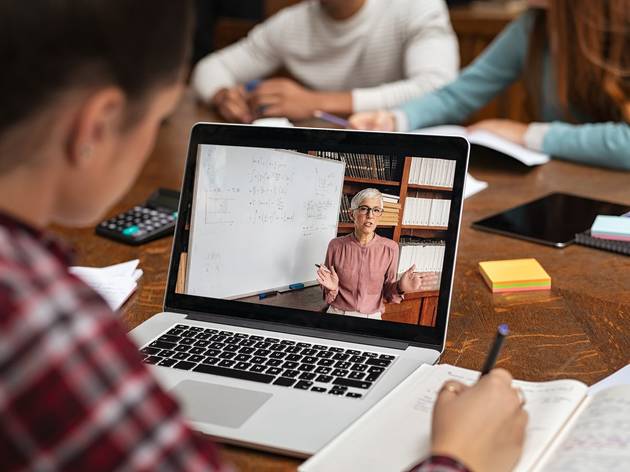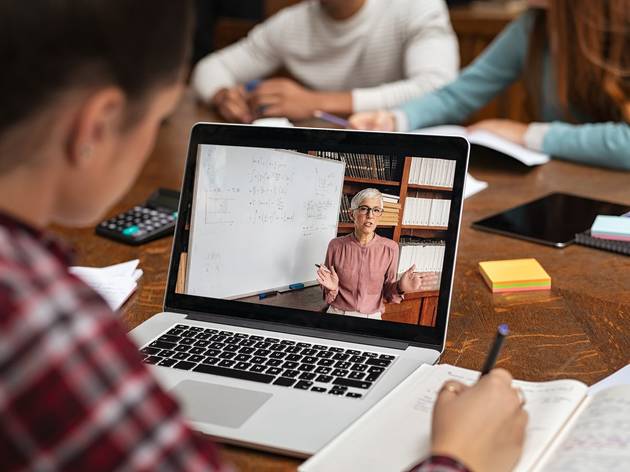 Photograph: Shutterstock
Okay, that's great but we should still stay home if we can
Agreed! There are still plenty of things you can do at home. Check out our ongoing list of things to do this week including live-streams and DJ sets you can party to at home, online classes where you can pick up a new skill and other ideas on how you can make the most of the situation and help the community. If you're the active sort, tune in to online workouts from some of the gyms and studios in Singapore.
For now, we still have to defer all non-essential travel – most of the cities have closed their borders anyway, and if you do manage to get a plane ticket out of Singapore, you'll most likely spend your entire time on lockdown instead of doing what travellers enjoy – sightseeing, eating, drinking and having fun in general. The world, unfortunately, has to wait. You'll also be required to serve a 14-day Stay-Home Notice if you're flying into Singapore.
Okay, how about a staycation?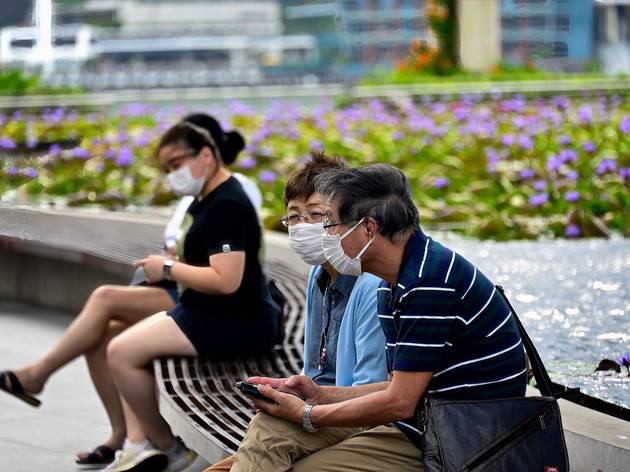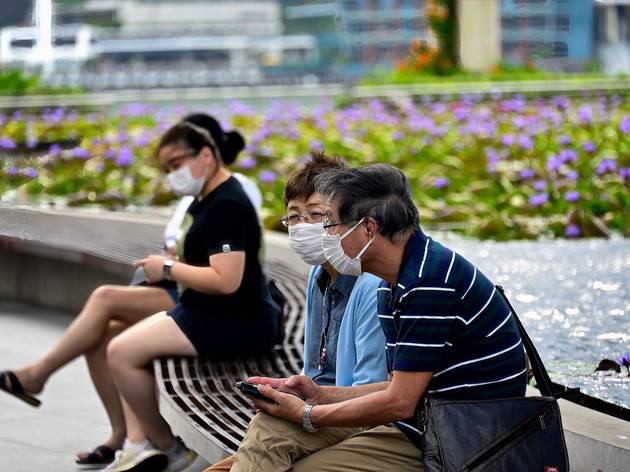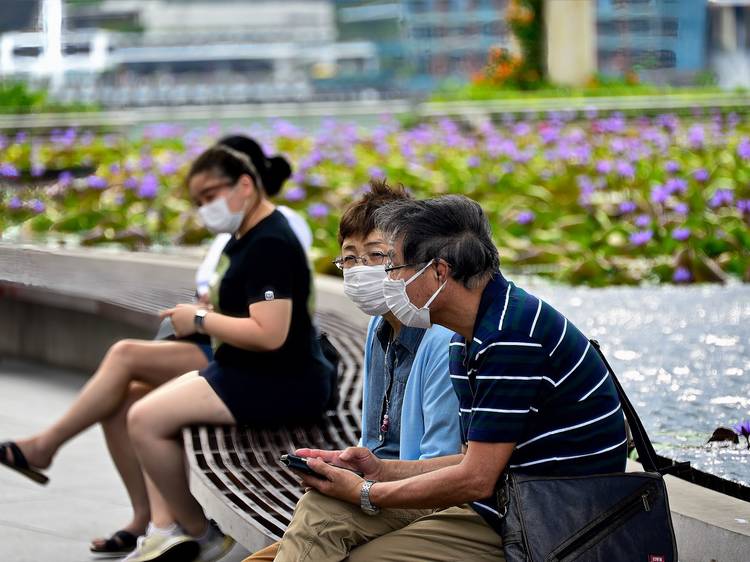 Photograph: Shutterstock
If you're staying at home as much as possible, I'd say you're doing a bang-up job so far. The government has also advised that should you leave the house, be sure to wear a face mask to keep your droplets to yourself. This doesn't just protect you but those around you. Coupled with good hygiene practices and washing your hands for 20 seconds at the minimum as regularly as you can, you should be on the right path. Also, don't touch your face!
How can I help those around me?
What if I have more questions?
Still have more question about the 'circuit breaker' measures? You can contact the Ministry of Health's Covid-19 enquiries emergency line at 1800 333 9999 to seek clarification.
You can also visit gov.sg for the latest news and updates.