Interview: Charlie Lim
One chat with Charlie Lim was enough to show Benita Lee he bleeds for his music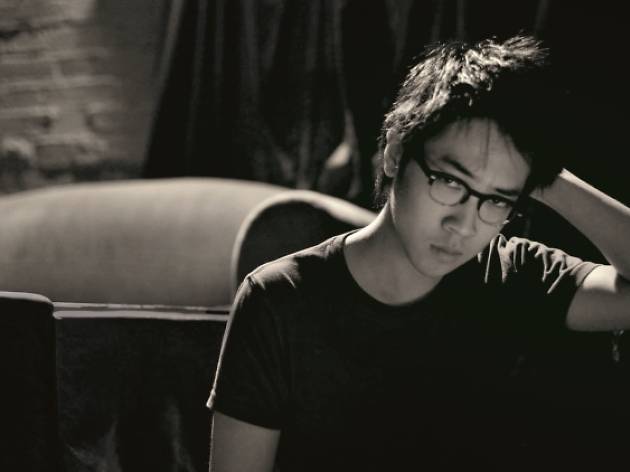 We've heard numerous local musicians cite Charlie Lim as an inspiration, and it's not hard to see why. His debut EP in 2011 introduced us to the lush vocals and soulful grooves of the pensive singer-songwriter. Four years later, he's now about to drop his long-awaited double EP. Lim tells us it'll be thematically like 'two sides of the same coin': Space, an experiment in textural, electronica-infused R&B; and Time, which focuses on an organic approach to folk-rock.
He tells us more about Time/Space.
'This is the sum of everything I've been struggling with for a long time now'
ON THE ALBUM-MAKING EXPERIENCE
'[It's been like] a very long, tormenting childbirth. We're almost there, though. I think I can see the silver lining.'

ON HOW DIFFERENT IT WILL BE
'It's a good transition, with a couple of curve balls that might raise a few eyebrows. I really don't expect it to be well-liked by everyone, but I hope people who have heard my music before can trace the trajectory and also feel challenged at the same time.'

ON WHAT KEEPS HIM SOLDIERING ON
'I don't know if I've ever regretted doing music. I've had plenty of doubts, yes, but I don't think I love anything more than what I do right now.'

ON WHAT THE ALBUM MEANS TO HIM
'I guess all the best albums and songs are supposed to be a snapshot of where you're at in life at that point in time. I can't stand listening to my first record, because I'd pick it apart all over again and want to make changes to it. But I'm still very proud of it because it captured where I was four years ago. I poured everything I had into it. Even more so for Time/Space. This is the sum of everything I've been struggling with for a long time now.'

See fb.com/charlielim for more info.