Interview: Clean Bandit
We chat with a post-chicken pox Luke Patterson from Clean Bandit about the new album, collaborating with the biggest stars and "those crazy trees that light up"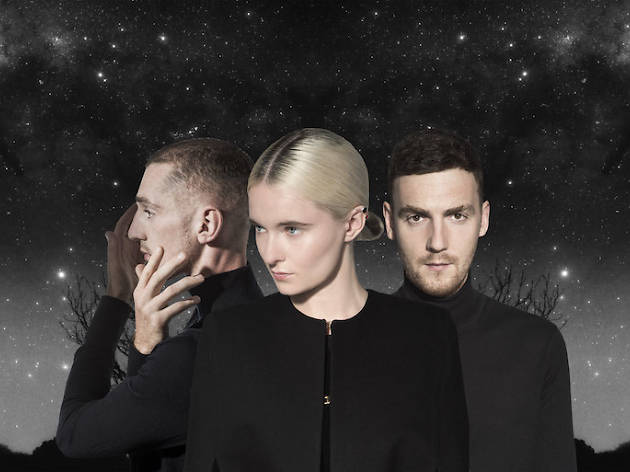 The British electronic outfit Clean Bandit is set to bring their classical stringed pop tunes to our shores – this time as part of their I Miss You Tour. Internationally recognised for their 2014 hit Rather Be featuring Jess Glynne as well as their massive number one single Rockabye with Sean Paul and Anne-Marie, the three-piece whips up a wicked blend of classical and dance music. But before heading down to The Star Theatre on August 15 for an electrifying night, we chat with Luke Patterson on what he's looking forward to and what we can look forward to – concert, upcoming album and the whole shebang.
Hi Luke! Are you excited for your Singapore return?
Yes, we can't wait to come back! Our trip was cut short last year thanks to me catching the dreaded chicken pox. It was such a shame we couldn't perform, so it will be great to finally get back there and play to all our fans. Sorry to keep you waiting!
Besides fresh tunes, what else can we expect from this show? How different will it be from your 2015 Singapore debut besides the departure of Neil Amin-Smith?
Our show is constantly evolving in the same way our music is. It has to be like this for us, otherwise, we get bored fairly quickly. But you can expect all our classic, banging hits, electronic sax, live drums, strings, bass and incredible vocal performances from our two amazing singers Yasmin Green and Kirsten Joy. Also, a few remixes of our tracks to keep the party moving!
Now, let's get down to business: the highly-anticipated second album. When it is due for release and what can we expect?
It's due for release mid to late September – and we're all really excited. It's taken us a long time but we're all really happy to finally share it with everyone. You can expect a more refined sound and maybe a few unexpected surprises here and there. New Eyes felt more of an experimental album, yet this time around it feels like we know exactly what we're doing – kind of. Hopefully, it's worth the wait!
Face it, classical music alone isn't exactly hot, especially amongst the young, but you manage to climb up the mainstream charts by cleverly blending classical strings with electronic and dance pop. What inspires you to create such music? What's the BTS (behind the songs) process?
We sampled classical music to begin with and that's how we created songs. Jack (Patterson) would sample a section of classical music and then produce a beat around that, often using the classical piece as a main riff or hook, similar to how hip-hop groups would sample old Motown or soul records and rework it to make something completely new and unique. We're doing that less these days but we're still using strings as one of the main voices within our music and creating our own hooks instead.
Tell us, what's it like collaborating with megastars like Demi Lovato, Sean Paul, Anne-Marie and Zara Larsson?
Collaborating with those guys has been incredible. I'm pretty sure it's something we never imagined we'd be doing. We've all been massive fans of Sean Paul since we were young so getting to work with him was a dream come true!
If you could collaborate with any other artist (dead or alive), who would it be?
We have a whole list of people we'd love to work with. But for me right now, I'd love it if we could make a track with Childish Gambino. He's like a modern day James Brown.
Okay, we'll leave you to it (exploring Singapore). Any spots in the city you can't wait to check out the minute you land?
Can't wait to get back to those crazy trees that light up (at Gardens by the Bay). I can't remember what they're called but they look pretty cool and apparently they're good for the environment, so what's not to like?
Catch Clean Bandit perform at the Star Theatre on August 15. Tickets are still available from $68 to $188 at all SISTIC ticketing outlets.