Interview: Erlend Øye
Ahead of his gig here with Icelandic band, The Rainbows, Norwegian genre chameleon Erlend Øye speaks to us about going solo and learning to drive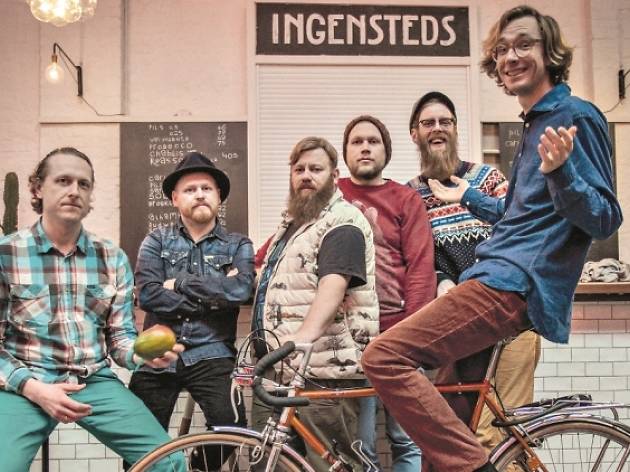 'There was a time when I was convinced I didn't like reggae. Then I went to a small bar where the DJ played all kinds of not-so-well- known reggae music with a '70s soul vibe. It was like soul songwriting, but with a reggae groove and no religion involved'
You've been here before, as part of The Whitest Boy Alive and Kings of Convenience. How do you feel about coming back for your own gig?
I really don't know if the audience knows the new songs or what they're expecting. It's hard to know, but that's what makes things exciting and that's partly why I'm going – to understand if the audience likes my new album.
How's the reception to the new album, Legao, been so far?
It's been very good, but it wasn't instantly liked. Four months on, I feel like the album's finding its own fans. Fans of my old or existing projects are the ones checking it out first, and it might not match their expectations. For many people, they would maybe react with disappointment. But for those who hear it in a café or music store, if they like it, they'll notice what it is.
You've partnered Icelandic reggae band, Hjalmar, for this record. Why reggae?
There was a time when I was convinced I didn't like reggae. Then I went to a small bar where the DJ played all kinds of not-so-well- known reggae music with a '70s soul vibe. It was like soul songwriting, but with a reggae groove and no religion involved.
Tell us about The Rainbows.
They're a band of six. The half-brother of the guitarist in Hjalmar is another Icelandic artist, Asgeir, who's currently on tour with The Rainbows, so I get the other half travelling around with me [laughs]. With The Rainbows, I'm able to play things from my entire discography, like 'Remind Me' that I sang for Royksopp, and the things I've been involved with in the last 14 years.
What's happening on the Kings of Convenience end then?
We're starting to play a little bit again. We're touring Europe in May in small places where we'll only play our first record. It's to get us going again so we have a chance to understand what it is that we do again.
Is this how your albums are made?
When you're on the road, you have a sound check everyday, and during the sound check, you have this chance to try the ideas in a way. A lot of the stuff on Declaration of Independence was made this way, like '24-25', 'Scars on Land', 'Renegade'. They developed a lot during the sound checks.
Any new projects planned?
Right now, I'm mostly working on trying to get a driver's licence.
You never had one in Norway?
No. I was just back in Norway for three weeks, taking lessons. It's good, it's a little bit difficult when you're travelling back and forth between countries. I'm driving every day just to get practical experience. Here in Italy I live in the countryside, so I do need the car to get around.