Despite the pandemic, 2020 has been a banner year for a new generation of local artists in Singapore, such as bedroom-pop darling Shye and multilingual rapper Abangsapau, who shine through the power of social media, and streaming services, as well as online music festivals. It has also led us to the dulcet tones and relatable lyrics of another Gen Z breakout star: Keyana.
Born Melanie Kasise to Ghanaian and Singaporean-Chinese parents, the 17-year-old teen started out as a model before embracing her true calling: music. More than just a pretty face, Keyana is also a dancer and choreographer, and has now added singer-songwriter to her repertoire with singles Save It and Scorpio, with the latter recently featured in our bi-weekly music series Local Vocal.
To get a better idea of who Keyana really is, we chat with the R&B wunderkind about being one of the youngest stars in the local music industry, growing up Ghanaian and Singaporean in Singapore, her latest single Scorpio, and which Scorpio singer she identifies with the most.
RECOMMENDED: Local Vocal: fresh new music from Singapore this week and Local musicians that should be on your radar this year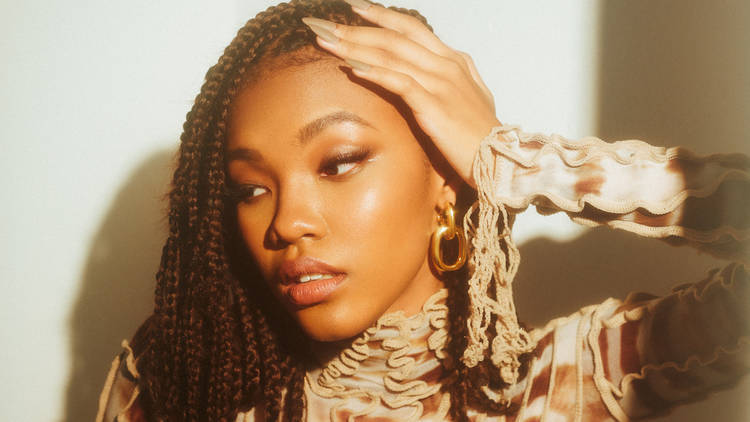 Photograph: Lenne Chai
Hi Keyana! First things first, what gets you excited about Singapore?
The local music scene. I'm looking forward to seeing who comes up, makes more music, and does well. [Plus] more diversity and variety in artist and genre representation makes me so happy. Hopefully, this will inspire more people to start dabbling in new genres while seeing a path for themselves.
In your own words, tell us who Keyana is.
An emotional yet 'cut-throat' artist. When I sing, I don't 'soften' any words. I aspire to be honest with my music and truthful with my audience so they hear the [rawest] and honest me. I want the people who listen to me to relate and be able to gain strength through my music. And that strength can only be derived through honesty.
I want the people who listen to me to relate and be able to gain strength through my music.
When was the first time you realised you wanted to be a musician?
There was no one moment. I knew I wanted to be a musician when I realised that nothing felt fulfilling or was 'satisfying' that creative aspect of me. I felt like something was missing. I always loved singing and felt like [it] was the natural next step of my journey.
At 17, what does it feel like to be one of the youngest in the local music scene?
There are pros and cons to it. The biggest pro is that I have one of life's most valuable assets – time. I know that I can take my time to really discover my sound and work on becoming the best artist I can be, so that I can do well and eventually – hopefully – represent Singapore as a staple for good music in the future.
However, the cons include not being taken seriously – people tend to underestimate me and think that music is a 'joke' or hobby to me. That couldn't be further from the truth. I've coped with this by keeping to myself and the people I work with, making sure I put out good music and let it do the talking for me.
The biggest pro [of being one of the youngest in the music industry] is that I have one of life's most valuable assets – time.
There's no doubt that the pandemic has affected the local music scene dramatically. What does it mean to be a musician during these strange times?
Honestly, as difficult as it is, I really enjoy the fact that I started putting out music during the pandemic. I feel like I have a lot of space and time to put out my discography before performing live when live shows return. I can also work on steadily improving all aspects of my artistry while putting music out.
Besides the pandemic, this year also saw the emphasis of the Black Lives Matter movement. What's it like growing up in Singapore as a Ghanaian and Singaporean?
To keep it short, it was very difficult being or looking different in Singapore. Firstly, there were stereotypes that came with my race, and I was often bullied because of it. In school, I was bullied for my hair, how I looked, my skin colour, and some people saying I don't belong in this country.
I learned to come to acceptance and not be as affected through simple things: when I slowly started to learn how to manage my hair, I started to see the beauty in my hair and skin colour. And to find the beauty that I am not just different, I am special. [Together] with the BLM movement, and being a Black person with a platform like mine, I have grown to embrace the fact that I can now speak up responsibly for Black voices in Singapore.
Representation and diversity will always be important to me, no matter how much representation there already is.
The BLM movement also sparked much-needed conversations about minority representation in Singapore. What are your thoughts on minority representation in the local music scene?
I feel like it has gotten better over the years but I would definitely love to see more diversity. Music exists to encapsulate and represent everybody's lives, regardless of background. As much as I love the quick pop tunes that are commonly heard on mainstream platforms, I would love to hear a lot more stories and different people expressing themselves through their music.
Music is such a precious and personal thing to so many people because of the stories you can tell through it. For that, representation and diversity will always be important to me, no matter how much representation there already is.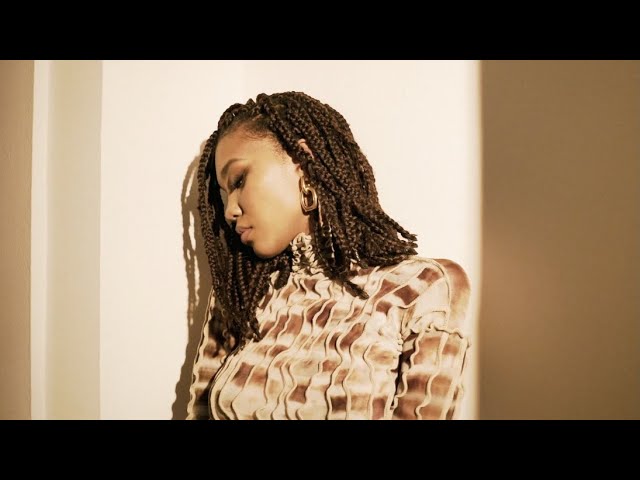 Now, let's talk about music. Both Save It and Scorpio can easily be described as contemporary R&B with an alluring blend of moody trap-soul, '90s nostalgia, and sultry vocals – and we're hooked. But how would you describe your sound?
I feel like I never want to define my sound. But I also feel like every song – from production, pitch, tone, lyrics, the sound, the melody, the vibe – just encapsulates a particular moment in my life through that 'sound' in time – [all] while sticking to my R&B roots.
Any particular artists who have heavily influenced you?
R&B queens [including] Ella Mai, Kehlani, Summer Walker, Jhene Aiko, Mary J Blidge, Beyonce, Lauryn Hill, and Rihanna.
Scorpio was featured in Local Vocal. What was the inspiration and creative process behind it?
[It] is a deeply personal song describing a period of pain. Telling that story through the song was my way of empowering myself to move past it. My creative process was really simple: writing however I felt about whatever I felt at that point in time. My producer, Danish Naufal of Allure Records, very succinctly translated that emotion through his production.
Are you a Scorpio yourself?
I'm a proud Cancer.
Ah, a fellow water sign. Which one of these famous water sign/Scorpio musicians do you identify with the most: the charming Drake, the quirky Katy Perry, the bold Lorde, or the mysterious Frank Ocean?
Drake. He's an emotional, emotional, emotional man. I like that though. I also like that he's put out so much music throughout his career. And every single piece of music he's put out over the years carries a specific vibe, energy and sound that you could look back at a particular Drake 'era' and be able to specifically point out the sound he was on.
Okay, that's enough horoscopes for now. But we're dying to know more about your music. Could you share with us a little bit about your upcoming debut EP?
My EP is still very much in the works. I'm working very hard to make sure my EP will sound and feel like a proper, complete, and cohesive project from Keyana. My goal is to put it out latest by the middle of next year.
Now that live performances are slowly returning to the stage, can we expect a live gig soon?
You can, but I'm not revealing anything for now. You can be kept posted and updated by connecting with me on social media (@heykeyana).
Lastly, if you're not performing or making music, who do you have playing on repeat?
At the moment, SiR. I love his music and energy. And Billie Eilish's new song. H.E.R's Damage hits differently for me too.