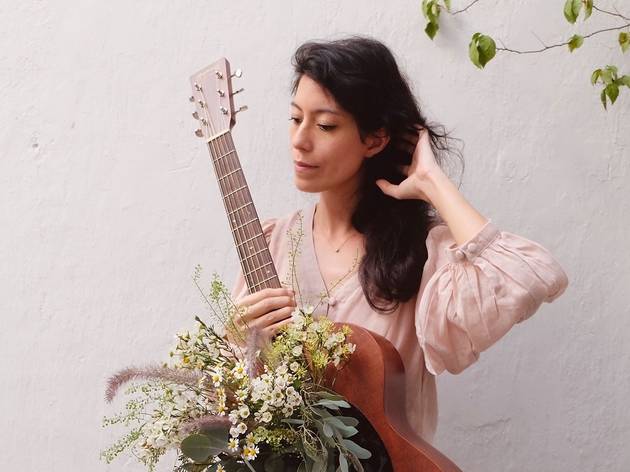 Local Vocal: fresh new music from Singapore this week
This bi-weekly music series brings you the city's freshest music export that we've got played on repeat
Need some local flavour to spice up your music playlists? Discover the Singapore sound from the city's freshest music exports with Local Vocal, our bi-weekly music series. Here, we spotlight the latest and hottest tracks from Singapore's breakout singer-songwriters, veteran bands, multi-hyphenated producers, and other audial ambassadors of the local music scene. Expect indie bops, pop bangers, dance anthems, hip-hop beats, R&B hits, and genre-mutating tunes that deserve more airplay. Think the music scene here isn't vibrant enough? We beg to differ.
RECOMMENDED: 50 best local songs to have in your music playlist and 8 local musicians that should be on your radar in 2021
Currently playing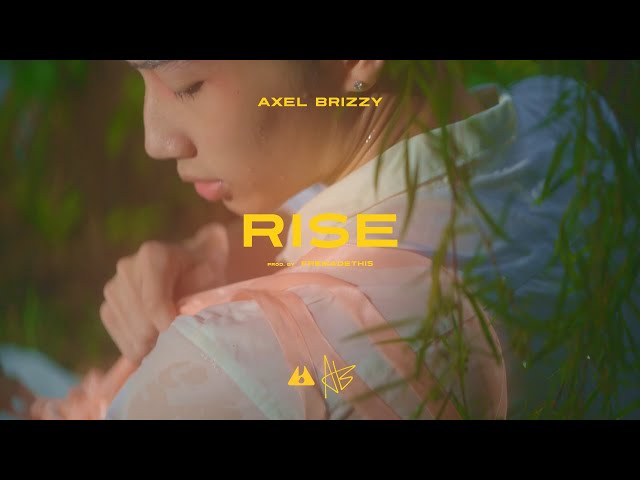 The hip-hop trendsetter first broke out with Man on a Mission, which features sharp yet choppy flows on top of incredible trap-laced beats. Then he unleashed his inner singer by flexing his vocal chops in Thursday. And now he is back to showcase his versatility and genre-fluidity with heroic new single Rise. Unlike his previous releases, Rise is backed by a take-no-prisoners attitude, with epic orchestral arrangements, pounding bass, as well as signature trap beats and unfiltered bars. It's the perfect gung-ho soundtrack for the gym if you ask us.
The track is paired with a music video, in which he collaborated with fellow rapper and videographer Ihasamic!. The gripping visuals serve as an artistic representation of Axel's life journey, as well as the challenges and curveballs that came his way.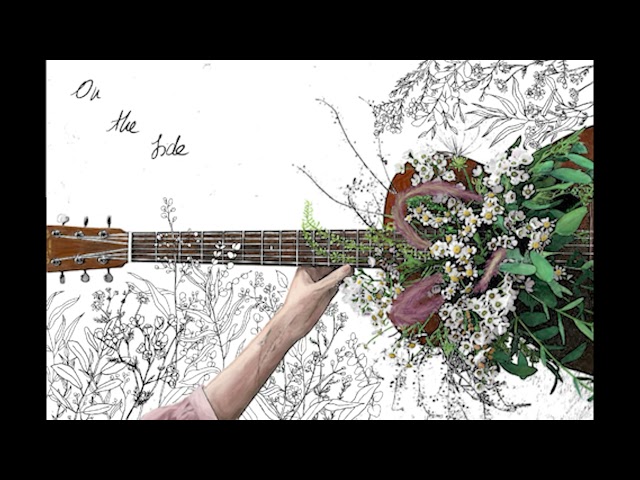 If your music taste buds tingle for Bon Iver and Sufjan Stevens, then make some space in your playlist for this French-Javanese indie-folk singer-songwriter. Going by the moniker Flanery, Aude Giraud is also the flower power behind Ask A French. She first teased us with her debut single Oh Boy, and now she's giving us more with the release of sophomore single Layers, which coincides with the birth of her daughter. The delicate song started off with her trusty mahogany acoustic guitar before layering it up with mellow additions, gentle harmonies, and even electric guitar notes that mirror the sound of a classical harp.
"This song evokes Layers of protection to fight the everyday. It's about being vulnerable but still having to go on despite all the challenges that await," says Flanery.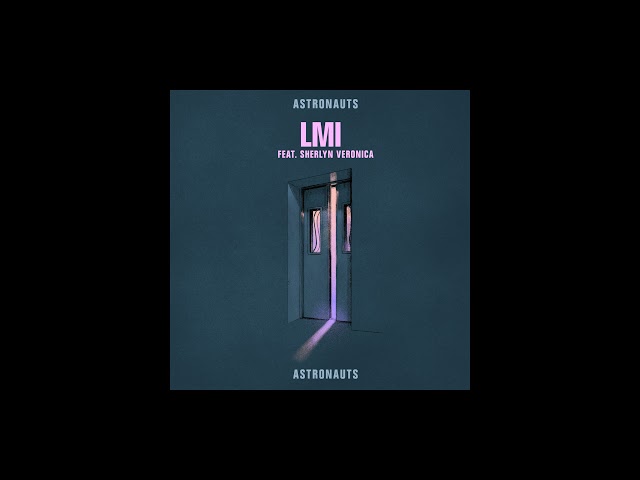 After slick and polished solo releases in the last two years, Astronauts is finally giving us a peek into its upcoming sophomore EP, maturing sound palette, and personal lives. A collaborative effort, LMI is the sultry R&B track you want to dim the lights for. It features an alluring duet between lead singer Ben Jacob Lee and Disco Hue front-woman Sherlyn Veronica, spelling the tension of a strained relationship that will make you sweat. The Shaykhandbake-produced track also peaks with a scorching-hot guitar solo – a nod to the band's earlier releases where textured guitars played a major role.
"It's a little cheeky, but still the first time we've written about the struggles of love like this. As it came together, we knew it had to be a duet and it brought the record to a whole new level. Collaborations are at the heart of 2021 for us and we can't wait to show what's next," says bassist Benjamin Mah.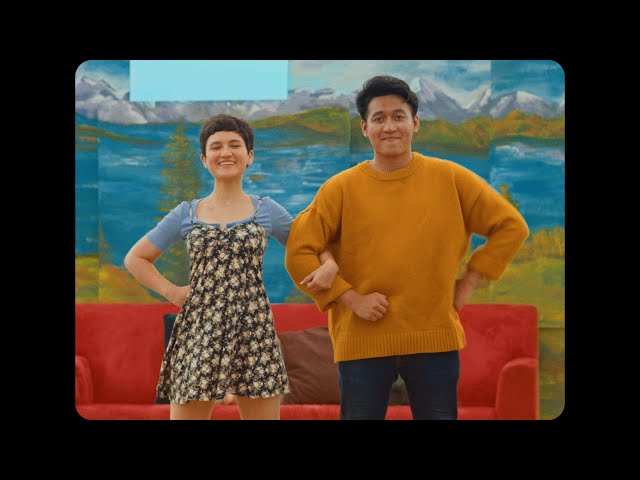 Two left feet or not, this upbeat bop by alternative-folk pop crooner Khai will make you want to boogie. But it's not all fine and dandy as Jupiter is actually a sad song masked under light-hearted synths and puncturing beats. Like an emotional rollercoaster ride, the lyrics feature the ebb and flow of infatuated love – they love me, they love me not. It weighs in the contemplation of wanting to stick around until their love is being reciprocated. Nonetheless, it still makes for a quirky perk-me-up.
"I know I write a lot about love, but my understanding of it changes each time. I would know that I did it right when people who listen to this track feel the awkwardness and conflict that has been displayed so clearly, but are still able to bop along to it," KHAi explains. Jupiter marks the first out of a string of releases, in like with his upcoming debut album Navy Wishes.
Blind (ft. ZIONN) by Lip J and BECKA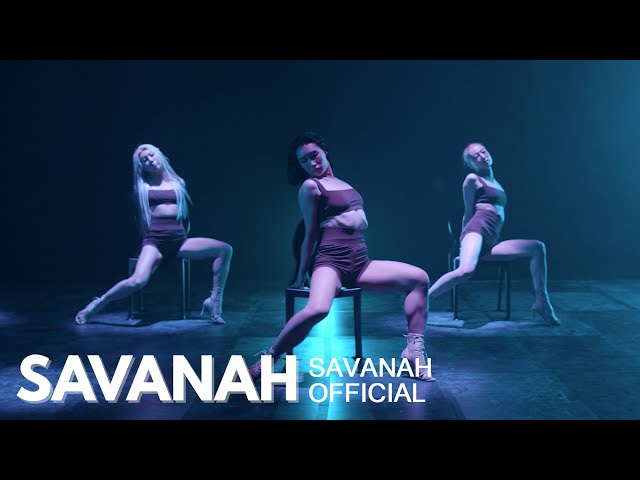 When you put the creative minds of local singer-songwriter BECKA, local producer ZIONN, and Seoul-based dancer-songwriter Lip J together, you get a sizzling blend of K-Pop, R&B and electro-pop, powered by electric guitars – otherwise known as Blind. Always evolving as an artist, BECKA turns up the heat, lending her warm vocal presence to the multilingual baby-making jam.
The song was brought to life by Korean-Singaporean MusicTech company SAVANAH, which champions the music collaborations of dancers and producers. The accompanying music video stars Lip J and two other dancers Simeez and Funky Y throwing shapes with chairs, and um, rain. The music video was also shot by Anthony King, who previously directed BLACKPINK's Lisa's solo film series Lili's Film.
What we've played
Since his 2018 breakout hit single Mustafa, Yung Raja has been carving out a reputation as one of Singapore's boldest hip-hop exports, with unapologetic verses and upbeat trap beats to boot. But instead of another brag-filled banger, the rapper's latest single is one for the ladies. Celebrating "beauty and the female form in all its gold-embroidered splendour", Mami shines with his signature English-Tamil bars, cultural references, and ad-libs. As he tells us, it's "a cheeky song that'll shake the clubs!" And with his melodic flows and producer Flightsch's killer mutating beat, we can even overlook the 62-Mami-ed (yes, we counted) hook.
As the gift that keeps on giving, the rapper also pairs the catchy track with an equally fun music video. Just like his hair – which has taken on shades of green, pink and even blue – the eye-popping, kaleidoscopic visuals see the rapper surfing on dollar bills, and climbing on stacks of saris. "We wanted to create something that hasn't been creatively explored, especially when it comes to hip-hop music videos. We partnered up with Bless7Up and Jasper, one of our closest collaborators since 2018, to create visuals that are crazier and louder," Yung Raja shares with us. Read the full interview here.
I like red by Charlene Su
Pop darling Charlene Su may have gone off the radar since releasing her first two bedroom bops Home with you and Don't want to grow up in 2019. But now she's back with her long-awaited single I like red. Peeling back the layers of her downtempo roots, she's introducing a spirited hybrid of contemporary pop and R&B to create a chilled, saccharine earworm that's sweetened even further with her candy-coated vocals.
While her easy-to-grasp lyrics like "I like red you like green / I'm team Marvel you're DC / In my head we ain't meant to be / I like you so the jokes on me" sound pretty cheesy, there's no denying that the simple chorus easily latches onto your mind within the first round of listening. Yup, it's one of those songs that will stick around your head for some time.
Don't Miss Demo by YHB Sleepsalot
From Def Jam Singapore comes another hip-hop gem who goes by the moniker YHB Sleepsalot. Don't sleep on the upcoming rapper though – the 19-year-old wunderkind has a knack for rolling out hypnotic rhymes with a distinct – albeit a slight nasally – tone, which are all captured in previous releases like Blow Up and Gotit, as well as his new single Don't Miss Demo.
Joining the forces of two ace local producers Riidem and Flightsch, the beat of Don't Miss Demo seamlessly blends a dreamscape of keys and pounding bass. It's then layered with the YHB Sleepsalot's lyrical prowess and alternative hip-hop sensibilities. Of the introductory track, he says, "I wanted to show my versatility. How I switch up the flows and play around with the melody. I can jump on any beat. Even on a trap beat, I can flow around and make my way through the snares".
Lonely Shores by Wovensound x Ihasamic!
Let acclaimed producer Wovensound, rapper Ihasamic!, and alt-pop songstress Jeena whisk you to their Lonely Shores. The cathartic number comes from a place of emotional pain and confusion, where – as Ihasamic! adds – "reflect on times where we sometimes like to hold on to things that hurt us." Think of it as a doleful diary entry in sonic form, the song is framed with cinematic production and ethereal calm, drenched with Ihasamic! and Jeena's profound verses, and finished with sounds of crashing waves.
What's sublime about this collaborative effort is that it addresses mental and emotional health with a level of sensitivity – something that's quite rare in contemporary hip-hop and R&B. "I wrote it with the story in mind of someone who feels like he's drowning, trying so hard by himself to stay afloat, not knowing what's the payoff at the end," shares Ihasamic! "But upon revisiting the material when we were filming the music video for it, I realised that I may have been voicing out the situation I was going through within myself, unknown to me at the point of writing."
You probably remember the indie pop-rock stalwarts for their 2004 smash-hit I Want You – unless you're too young to recall. And that's ok because the band is back together to reintroduce themselves with a new sound via their upcoming EP, B-sides Live at the Power Station, which drops on May 7. The EP features refreshed versions of their earlier songs, including Shadow. Expect more keys, guitars, and even chamber music – violin, cello, trombone, French horn, the whole shebang – to amplify the under-the-radar songs.
In the meantime, check out the band's first rollout of live performance videos, which revisits Shadow. The band claims that "It was a rarity born from nothing during a random jam, with everyone in the room making it happen. It also turned out to be our most epic." Besides a sense of nostalgia that radiates from it, the track also ropes you in with vocalist David Tan's expressive croons, as well as William Lim Jr's hard-hitting drums, Desmond Goh's grounded bassline, and Daryl Tay's riveting guitar solo.
B-sides Live at the Power Station drops on May 7.
Sleek, soulful, and funky, Dru Chen's fresh new track is a blast of neo-soul that stands on a pulsating bassline, and is peppered with delicate synths, added with a crisp guitar lick, and elevated with handclaps and trumpets. Replay finds Dru bitten by the nostalgia lovebug as he looks back on young love in the late 90s through a VHS-tinted lens (high-top sneakers and baggy jeans included), 'replaying' the first moment in time of meeting that special someone. Dru brands the single as a "true pocket soul jam".
Replay is available on Spotify and Apple Music.
Hit My Line by Homeground Studios (feat. Tengyboy and NYK)
Jason Gelchen and MJ Tan are helming a new single series under the Homeground Studios banner, which kicks off with Hit My Line. The upbeat banger features Singapore's super smooth rapper and lyrical wiz Tengyboy, as well as Malaysia's equally suave singer-songwriter NYK. A fun earworm that hits the boogie bone right, Hit My Line pulls you to the dancefloor with two-step-friendly beats, ripple-like synths, and a flow that's easy to follow. It's worthy of a beachside or poolside shindig playlist. With this taster, we'll definitely be hitting Homeground Studios' line for more sunkissed bops.
Hit My Line is available on Spotify and Apple Music.
Want something to rock on to? Hit play on Rene's new track. The single introduces extraterrestrial vibes before powering up with a guitar buzz and hard-hitting drum fills. U.F.O. is exactly what it says on the tin – it's about aliens. The pop-punk track showcases Rene's humorous side with tongue-in-cheek lyrics about seeking help to save this world from the horrors of modern-day humanity and take her away from her existential troubles. An out-of-this-world track for fans of early noughties pop-punk titans like Avril Lavigne and Fall Out Boy.
U.F.O. is available on Spotify.
Do you drive a nice car by Yams
Don't let his long mane fool you – Yams' sound is far cry from the aggressive, distorted electric guitars of metal. Instead, the guitars on his tracks are more modest. Do you drive a nice car starts off as a gospel ballad before taking flight with rap and spoken word. The dense rhymes have a cathartic effect that highlights the singer-songwriter's struggle to accept his mother's abandonment of his family, connecting it to the nation's dream of a family and a home. It then ends in a heart-rendering vocal solo a la Matt Corby.
If there's one thing to note, Yams is known for not shying away from dark topics such as family trauma and political commentary, so you can expect his latest LP Day/dreams to be as emotive as the single. "This single captures many central themes of the upcoming album – dreaming, longing, loss. It's a very specific song about a very specific story – my history with my mother. It also gives listeners a preview of the upcoming album's diversity as it features rap, singing, as well as spoken word. Emotionally, this single is the album's core, which revolves around the deep colours of trauma that are explored within the song," shares Yams.
Do you drive a nice car is available on Spotify and Apple Music.
Please Don't Do It by Kotoji
When she's not busy with her day job as Managing Director of award-winning music institution Academy of Rock, Anjila Lim goes by the moniker Kotoji to dish out a nostalgic combo of indie rock, power pop, and Japanese rock, topped with introspective and honest lyrics. The single Please Don't Do It brings you back to those melancholic, alternative rock anthems a la Smashing Pumpkins. A preview of her upcoming debut LP which is set to release by the end of this year, the track articulates one's frustrations with someone who's heading down a path of self-destruction.
"When I initially wrote Please Don't Do It, it was about my ex, and how I couldn't agree with something he did. But as I continued to work on the song, I realised that it actually applies to a lot of people in my life who struggle with mental difficulties." Kotoji continues, "Self-destructive practices don't just affect the one enacting on them – they affect those around them too. Everyone is helpless in the situation, and as much as you want to be there for your loved ones, you have your frustrations with them and at yourself as well. This song is kind of an admission to human vulnerability."
Please Don't Do It is available on Spotify.
The masked electro-pop icon has been putting Singapore on the world stage since debuting with her first single 1057 in 2016 – all without revealing her entire face. And now she's back with an infectious new single from her forthcoming English EP which is due to release later this year.
Co-written with Grammy-nominated executive producer Jenna Andrews and produced by Oscar Scheller who has worked with Charli XCX and Ashnikko, Medusa calls upon the misunderstood Greek demoness to spin an anthem of empowerment, strength, renewal and independence. Unlike Jasmine's previous releases, Medusa is tonally darker and heavier, but still dance-worthy.
The new sonic direction makes a great introduction to a newly evolved era of Jasmine Sokko, as she puts it: "Medusa is the beginning of a new chapter, a story of renewal and reinvention after an inconvenient and uncomfortable phase of pushing past my own old self. New song, new me."
Medusa is available on Spotify and Apple Music.
A Day At A Time by Gentle Bones and Clara Benin
The pandemic has forced many artists to find innovative ways to collaborate with their international muses. Singer-songwriter Joel Tan (aka Gentle Bones) turned to WhatsApp to join forces with Filipino indie star Clara Benin whose solo gig in 2018 was sold out in 30 minutes. Within three months during lockdown, the pop artists bounced back and forth, picking on each other's brains virtually to create a mid-tempo track that embraces positive, laid-back vibes.
"We went through many WhatsApp conversations and calls, also a lot of large files being sent through the web. It's my first experience working fully virtually and I loved it! Clara actually wrote many beautiful parts to the song which unfortunately couldn't be squeezed into the final track," says Joel. Even so, the two-minute track manages to deliver the message to see the beauty of taking life A Day At A Time.
A Day At A Time is available on Spotify and Apple Music.
Summer by Eve Alai, Madaid and Arjun Ratwatte
A step away from Eve Alai's deep house numbers, Summer brings on the sunshine with tropical vibes complete with a skillful melange of fizzy, retro-funk arrangements. The cross-cultural collaboration sees the Singapore-based electronic artist concocting the sun-kissed sound with UK-based artist Arjun Ratwatte and Sri Lankan producer Madaid.
The track started with Eve who came up with an earworm of a hook around Warren G's beloved classic Regulate, infusing guitar chords and adding sultry pop vocals to the mix to create a rounder sound. He says, "I wrote the first verse, then the chorus and immediately had Arjun in mind so we got talking about collaborating on the track. He wrote the second verse and the writing was complete, but I felt that the production was missing the last bit of oomph it needed." Anchored by the irresistible rhythms of Madaid, this groove is unimpeachable, and sounds great by the pool.
Summer is available on Spotify and Apple Music.
Early this year, three-piece indie outfit Absence! released their album Difficult Conversations, which features their 80s new-wave-esque single Green Light. A cross between old-school 'Til Tuesday and new-school Chvrches, Green Light is a contemporary blast to the past that's centered on the classic synth-pop sound, executed with plenty of reverb and synth patches. The song also scores points with vocalist Aida's soft, easy-on-the-ear tones, and guitarist Ryan's hypnotic hook.
Green Light is available on Spotify and Apple Music.
It's no surprise that Singapore's sweetheart, model Iman Fandi, has turned to music – joining the likes of Grace Jones, Karen Elson and Sky Ferreira who started on the catwalk before taking on the mic. But it is a surprise that her R&B-pop debut Timeframe managed to turn heads with raw yet mastered emotion, both sonically and visually (the music video is really a stunning piece of work by director Choānn).
The single was written by Iman herself, and brought to life by Singaporean producer Flightsch and 13-time Grammy-winning engineer John Hanes who has worked together with The Weeknd, Ariana Grande, and Taylor Swift. While it nails the fail-safe formula of mainstream pop-R&B, it has a certain je ne sais quoi that makes it very appealing. Perhaps it's Iman's dulcet tones. Nonetheless, her mark into the local music scene has definitely stirred our appetite for more.
"Timeframe was inspired by real-life events where I was always experiencing a distance in relationships with my family, friends, and some crushes. I had to say goodbye to a friend [one night], and the morning after, I was in a taxi [when the] melody came into my head. I wrote the song in the taxi – that's how Timeframe came about," Iman shares with us. Read our full interview with the popstar here.
Timeframe is now available on Spotify and Apple Music.
Local musicians to keep on your radar