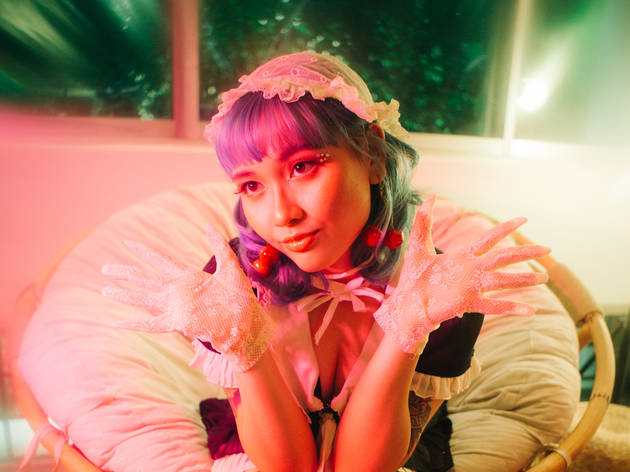 Local Vocal: fresh new music from Singapore this week
This bi-weekly music series brings you the city's freshest music export that we've got played on repeat
Need some local flavour to spice up your music playlists? Discover the Singapore sound from the city's freshest music exports with Local Vocal, our new music series. Here, we spotlight the latest and hottest tracks from Singapore's rising singer-songwriters, veteran bands, multihyphenated producers, and other audial ambassadors of the local music scene. Expect indie bops, pop bangers, dance anthems, hip-hop beats, R&B hits, and genre-mutating tunes that deserve more airplay. Think music scene here isn't vibrant enough? We beg to differ.
RECOMMENDED: 50 best local songs to have in your music playlist and 7 local musicians that should be on your radar in 2020
Currently playing
You know Celine Autumn as the vocalist of indie trio Sobs, but do you know her as Cayenne? Taking a different route from Sobs, Celine's new solo route under the moniker Cayenne takes inspiration from the likes of Charli XCX's avant-pop and AG Cook's PC music to produce a playful track that's part dance music, part bubblegum pop, and part indie-rock. Unlike Sobs, Cayenne's vocals are heavily autotuned, but it works given the video game aesthetics of the track and music video.
Drivin' Away is available on Spotify and Apple Music.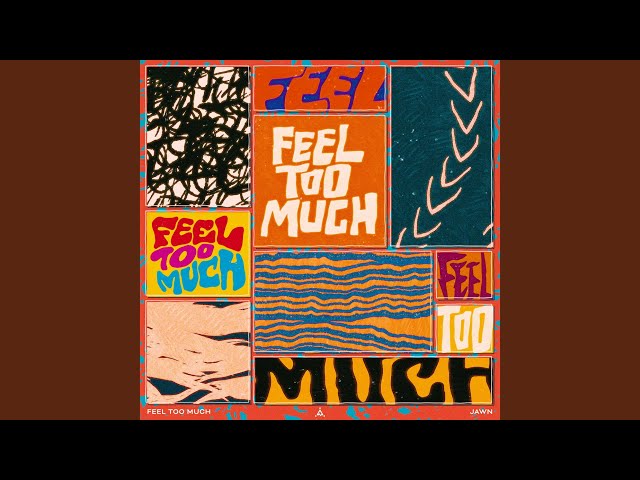 There's not much local music featuring the Irish fiddle. But Jawn's comeback foot-stompin' tune could easily be slotted into a folk-rock playlist full of Mumford & Sons, The Lumineers, and Of Monsters and Men. Packed with relatable lyrics and folk masculinity, this upbeat single makes up for the singer-songwriter's five-year hiatus. "I wanted to write something that made both me and the people around me feel good. Call it good aftercare after all the sad stuff, taking responsibility for the feelings and turning it around to something celebratory," he shares.
Feel Too Much is available on Spotify and Apple Music.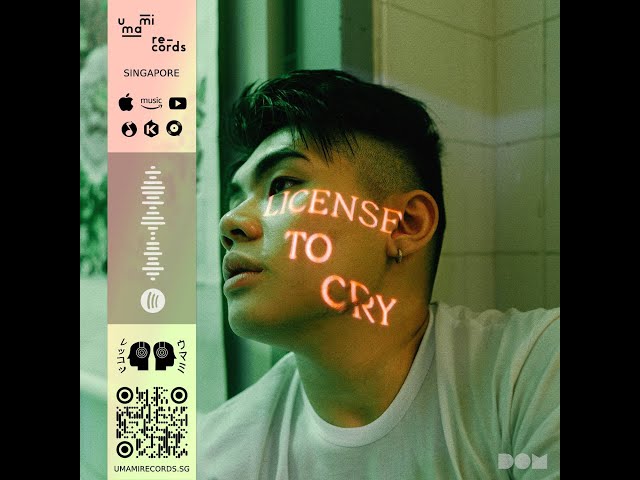 This isn't your average sob song. Instead, the R&B track sounds like a baby-making jam of the late 90s, and early Noughties – or something out of Nick Jonas' discography (note those gospel-inflected arrangements). Lyrics-wise, it's breaking social demands, telling the listeners that it's OK to cry and that doing so isn't less masculine. "I used the term 'cry' as a symbol in the song to represent all the unfair expectations that others place on us. We came into this world crying and yet somehow it has become 'feminine' to do so," he points out. It's definitely a theme that isn't typically discussed in Singapore's mainstream pop music, so big up to Dominic Chin in beautifully delivering it through the power of music.
Cry is available on Spotify and Apple Music.
Catch & Release by Tim De Cotta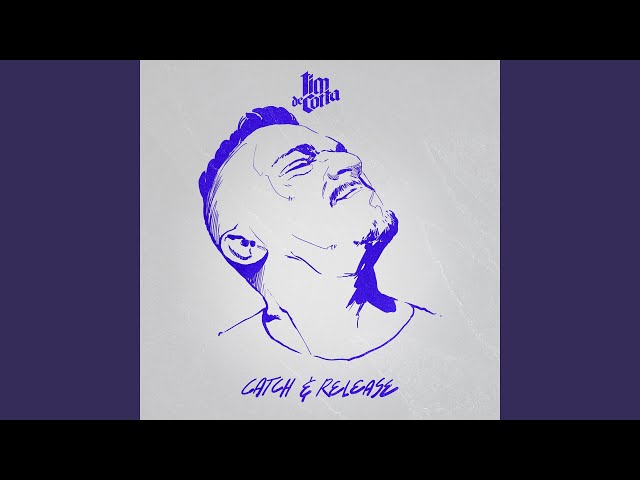 Got some Jordan Rakei, Tom Misch, or Anderson .Paak spilling through your speakers? Now, add Singapore's multi-hyphenated artist Tim De Cotta to the mix. His new super chill single Catch & Release hops onto the soul train with the singer-songwriter's silky smooth vocals, groovy basslines, and a drum sample that emphasises the throwback influence. It comes as part of a trilogy of singles from his upcoming Heart Matter EP, which is his latest project since his 2017 debut Heartstrings EP.
Catch & Release is available on Spotify and Apple Music.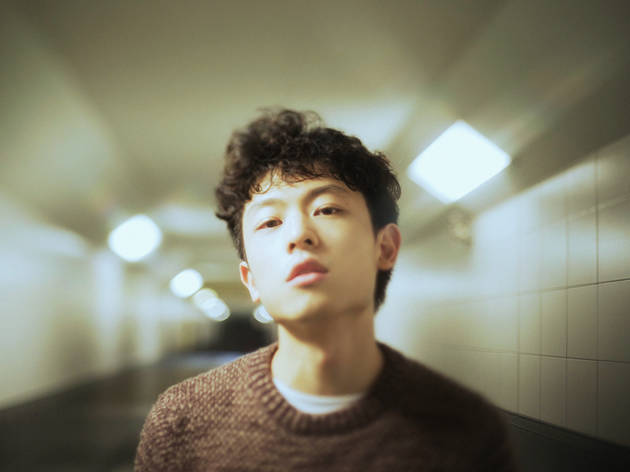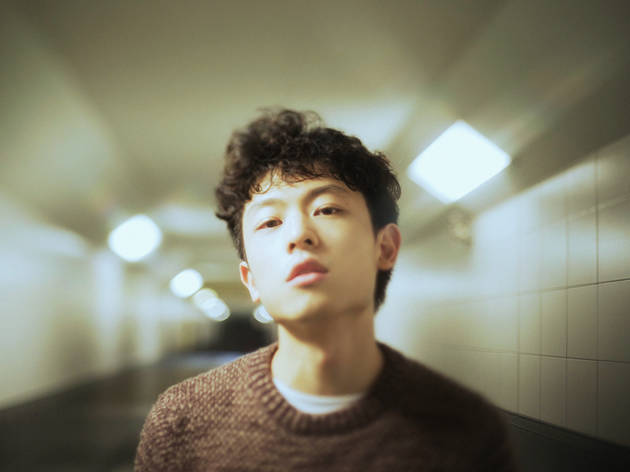 Photograph: The Linch Agency
If Dua Lipa's sophomore album Future Nostalgia got you 'levitating', then rising funk-soul star Dru Chen's new single will raise you higher. Along with Prince's guitarist and band member Harts and Dr. Fink, Dru takes you Funkytown with this electropop jam that's riddled with 00s pool-party electrofunk to 90s nu-disco influences. It features the self-certified music geek showing off his range of vocals from low, sultry croons to high-hitting notes. Together, it makes a funky antidote for another mundane day, especially during this pandemic.
Givin It Up is available on music streaming platforms on October 30.
Discover the Singapore sound
Find yourself stopping in your tracks to listen to an acoustic rendition of Oasis' Wonderwall along Orchard Road? You're not alone. Singapore's home to plenty of street musicians who turn public spaces into their stage – with special permits, of course.
Opening doors for street performers in the city, the Busking Scheme was introduced in 1997 to champion talented individuals and give carte blanche to express themselves and interact with the audience in a public setting. To be able to do so, have to apply early and prep up for the audition in advance. You'll then be notified within four to five weeks from the date of the audition. Once you've received the Busking Card, you're free to flex your musical chops within a validity period at designated busking locations including Orchard Road, Chinatown, Kampong Glam and Marina Bay.
But contrary to popular belief, buskers aren't just performing for your loose change. We chat to some of the city's talented street performers to get to know what goes on behind the covers and mash-ups. Who knows? One of them might be a viral video away from becoming the next Ed Sheeran or Justin Bieber.
RECOMMENDED: EDM 101: An introduction to Singapore's electronic dance music scene and 6 local musicians that should be on your radar in 2019