Nine upcoming shows you definitely don't wanna miss
Pencil in these dates – you'll want to snag tickets to these shows when they come to town
Get ready to rock out and laugh out – from the return of musical legends to debut shows by globally renowned comedians, the last quarter of 2017 is jam-packed with boisterous entertainment. Here are the best ones you definitely wouldn't want to miss.
Bert Kreischer
Sep 9
American stand-up comedian and TV show host Bert Kreischer is bringing his 'Just Send Back the Body' tour to Singapore. Marking his debut show here, prepare yourself for laugh-out-loud moments with a slew of humorous tongue-in-cheek narratives from the legendary funny man.
SOTA Concert Hall. 8pm. $50-$106. Get your tickets here.

Dashboard Confessional
Sep 9
Throw yourself back to the early 2000s – filled with skinny jeans and kohl-rimmed eyes – because alt-rock outfit Dashboard Confessional is here to make their first live performance with emo favourites like 'Hands Down' and 'Vindicated'. Led by frontman Chris Carrabba, the band has played numerous sold-out shows, including at the prestigious Madison Square Garden in New York City.
D'Marquee@Downtown East. 8pm. $88-$118. Get your tickets here.

Asia International Comedy Festival
Sep 9 & 10
Held over two days, the comedy festival's line-up features a roster of internationally acclaimed comedians. Catch hilarious YouTube sensations like Mikey Bustos from the Philippines, India's Kanan Gill, and Israel's comic star, Yohay Sponder, as they crack jokes on topics such as relationships, parents and technology.
Kallang Theatre. From 2pm. From $35. Get your tickets here.

Dream Theater
Oct 3
To celebrate the 25th anniversary of Dream Theater's best-selling record, Images and Words, the progressive rock band is embarking on a world tour – and our sunny island is on it. For one night only, die-hard fans can expect a fully immersive performance as they jam to the iconic quintet's hits such as 'Pull Me Under' and 'Another Day'.
Zepp@Bigbox. 8pm. $148-$188. Get your tickets here.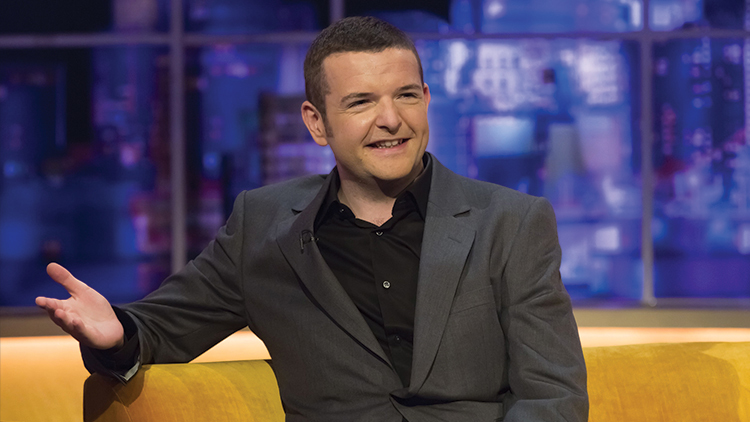 Kevin Bridges
Oct 3
Named by the Daily Mirror as one of the 'must-see' comedic acts of this generation, and 'positively exhilarating' by The Guardian, Kevin Bridges' witty storytelling will have you in stitches in no time. Let the Scottish-born comedian whip you into shape with his sharp-tongue.
Capitol Theatre. 8pm. $88-$148. Get your tickets here.

Sebastian Bach
Oct 18
Sebastian Bach, whose claim to fame as the lead singer of popular '80s heavy metal band, Skid Row, finally arrives on our shores for the first time ever, armed with rock classics including '18 and Life' and 'Youth Gone Wild'. But that's not all installed for fans – Japanese metal outfit Loudness will open the show with their brash brand of rock 'n' roll. It's definitely going to be one chaotic, feet-stomping evening.
Kallang Theatre. 8pm. $88-$158. Get your tickets here.

Kathy Griffin
Nov 3
Trigger warning: there is none. Unapologetic, brazen and feisty – nothing gets in the way of this spunky red-head. Not even a particular 'President Agent Orange'. From pop culture to politics to everything in between, expect amusing analysis from the award-winning comedian as she tears up the stage with her wicked humour.
The Star Theatre. 8pm. $98-$148. Get your tickets here.

POND
Nov 23
Hailing from Perth, Australia, this psychedelic band is a whimsical mix of hazy 1970s rock and heavy synths. Think: a more uplifting and dancey cousin to Kevin Parker's Tame Impala. Having toured alongside big rock names like Flaming Lips, Arctic Monkeys and MGMT, the exports from Down Under have achieved worldwide success since their formation nearly a decade ago.
Esplanade Annexe Studio. 8pm. $118. Get your tickets here.

Michael McIntyre
Nov 29
This guy truly needs no introduction. Dubbed as the United Kingdom's finest comedian, Michael McIntyre is comedy royalty. With a recent BAFTA award under his belt for his stand-up series Michael McIntyre's Big Show, the English humourist is taking his 'Big World Tour' across the globe and Singapore is one of two Asia pit stops on his list.
The Star Theatre. 8pm. $118-$178. Get your tickets here.
For more updates on upcoming shows and concerts, head to LAMC Productions or LA Comedy Live.