Sing, Love album
We check out the five-track album with all that SG50 feels – in song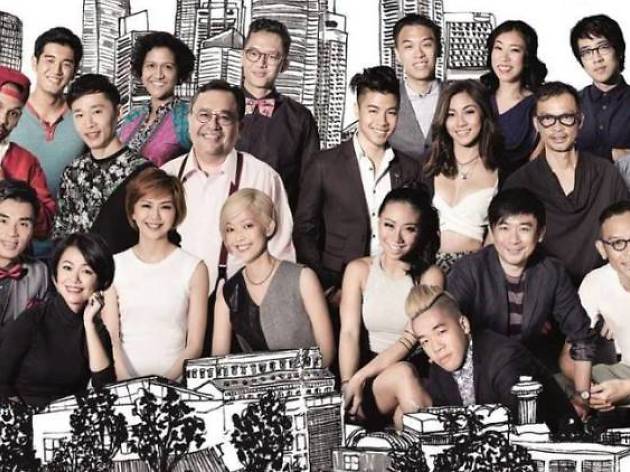 What would the 50th anniversary of our nation be without the usual, cheesy patriotic tunes? But if you don't enjoy cringe-worthy sing-alongs on National Day, here's a not-so-mushy alternative: Sing, Love.
The five-track album, produced by Red Roof Records, features original songs and accompanying music videos by homegrown names across generations and genres. Sung in four languages and set to the theme of 'Our Family. Our Home.' – can't get any sappier, can it? – the record's redemption comes in the unlikely pairing of big names in the local scene.
Take, for example, The Sam Willows and Jimmy Ye working together on a tune. One's a '90s Mandarin singer with five albums to his name, the other a crazy popular folk foursome that will release their debut full-length this year. There's also Singapore Idol winner Sezairi Sezali crooning on a Mandarin-Malay track called 'Starlight' with Joanna Dong, who's known for her jazz and bossa nova style. Other collabs include 'Kite' by Corrinne May, Charlie Lim and T'ang Quartet; 'Simply, Love' by Stefanie Sun and ShiGGa Shay; and 'Love Sings' by Jeremy Monteiro, Rani Singam, Nathan Hartono and The Lion City Boy.
So if you haven't yet tired of SG50, listen to the album as a precursor to the grand golden jubilee celebrations next month.
Sing, Love is available for free download.