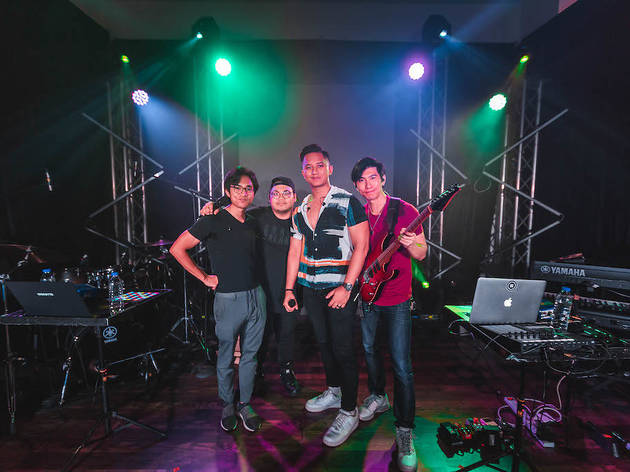 1/3
Photograph: Take Back The Nights/Jeremie Tardieu
Fingerfunk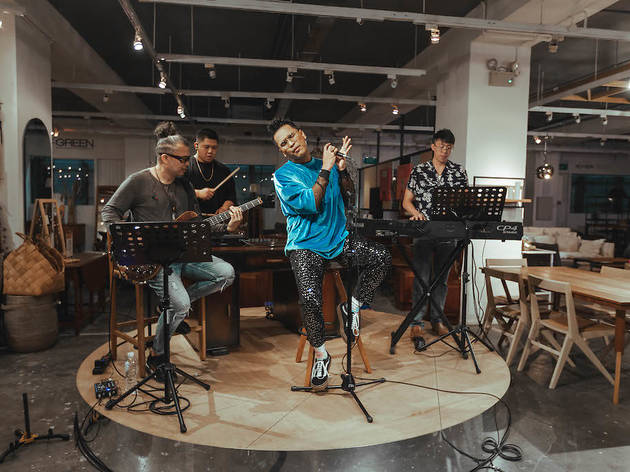 2/3
Photograph: Take Back The Nights/Jeremie Tardieu
Izat Ibrahim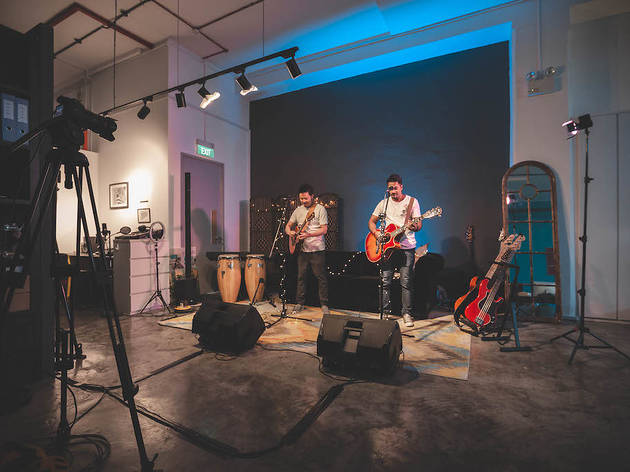 3/3
Photograph: Take Back The Nights/Jeremie Tardieu
Jack & Rai
Time Out says
It's been a sad couple of weeks for music lovers in Singapore as their music rituals are disrupted. Due to the current climate, concerts and festivals have been cancelled worldwide. On top of that, non-essential venues are closed, and social distancing is implemented during the circuit breaker.
The temporary halt of playing on-stage affects the one dependable way local musicians make money. But they're not letting the situation dampen their spirits. Like everyone else, they're going offstage and online to showcase their artistry ad shore up the music eco-system – all while fighting for survival.
Take Back The Nights is a new online concert series that not only pays its musicians and crew fairly but also spawns audience interaction while celebrating live music and branded entertainment content created and produced by Singaporeans with Singaporeans for Singaporeans both in the country and abroad. Kicking off on May 2 via its social media platforms, the series streams pre-circuit breaker recorded performances featuring dynamic duo Jack & Rai, artist Izzat Ibrahim, genre-bending outfit Fingerfunk, R&B darling Tabitha Nauser, singer-songwriter Haneri Milliona (aka Daphne Khoo), and indie-pop group M1ldL1fe.
"We hear about a lot of artists having their concerts cancelled, but we sometimes forget about the ancillary industry that goes on around that. Take Back The Nights aims to give affected artists and crew the ability to earn a living, even as venues remain closed and events remain cancelled," shares project lead Audrey Lim.
What else can we expect? "Once the pre-recorded content runs out, we've got plans to have an interim living room-streamed session that is in keeping with the circuit breaker restrictions, until we're allowed to go full out again."
The series also teams up with SGMUSO, a local non-profit charity that supports the growth and export of local music, allowing music lovers to contribute in keeping the local music scene alive. All funds received will be disbursed to pay those involved in this project. For updates, check out Take Back The Nights' Facebook and Instagram pages.
Details
Users say