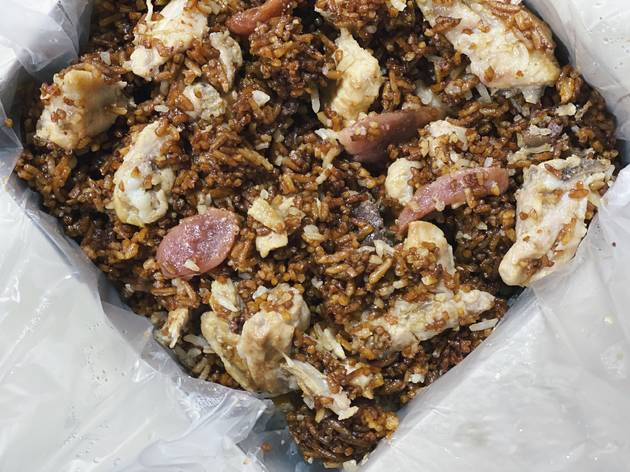 Da Bao Diaries: a smokin' hot meal from Bib Gourmand-listed New Lucky Claypot Rice
An award-winning dish, without the queues and the long wait
Posted: Friday May 15 2020, 11:27am
Welcome to Da Bao Diaries, a daily column dedicated to what Time Out Singapore's editors are eating and drinking while Singapore's 'circuit breaker' measures are in place till June 1. Da bao is a Singaporean colloquialism derived from Mandarin that refers to having a meal to go instead of dining in at an establishment.
Claypot rice is a time-consuming dish to cook – and the traditional stuff, cooked over a charcoal flame, is even harder to master and prepare. The flames are unreliable, and it lengthens the process of putting the dish together. But the result is a distinctive, and addictive, smoky flavour that is less pronounced in versions of the dish cooked over gas stoves.
Which is why many flock to New Lucky Claypot Rice, despite the long queues and even longer waiting time. The Bib Gourmand-listed hawker stall still insists on cooking its claypot rice over a charcoal fire, just like when it first started some 40 years ago. Using this age-old cooking technique might impart flavour, but it also means that you could potentially have to wait for an hour for your meal. It even lists the waiting time on its banner: 20 to 30 minutes during non-peak hours, and 45 to 90 minutes during peak hours. To shorten the wait, you'll have to ring up the stall in advance to pre-order.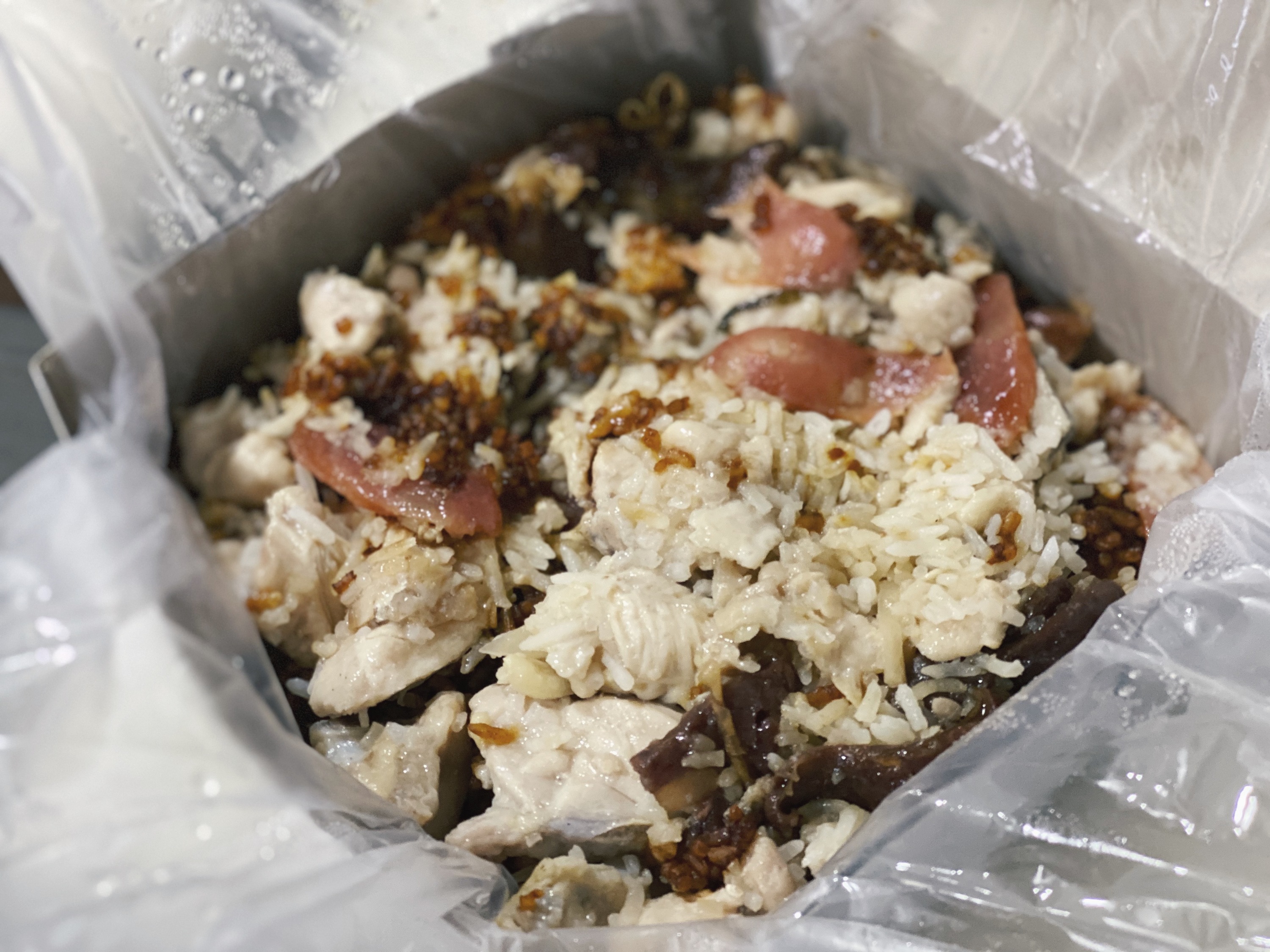 With the stay-home measures in place, there's an even easier way to enjoy New Lucky Claypot Rice: have it delivered to your door. Skip the waiting and lay your table with the smoke-kissed dish ($15 for two, $20 for three, $25 for four). Choose to have it with chicken sausage or chunks of tender chicken, but the mixed option with all the fix-ins is the best way to enjoy the dish. You'd have to skip the usual step of drizzling in the dark sauce; each takeaway package comes with the sauces at the bottom, so remember to give the rice a good toss before digging in. A small downside: it doesn't come steaming hot, and you won't get any of the charred bits of rice that are typically found at the base of the clay pot. Still, the rice comes adequately seasoned and generously studded with chicken, chicken sausage, and salted fish.
HOW TO ORDER WhatsApp 9369 7922. There's a $10 delivery fee that goes directly to the taxi drivers. Those who live near Holland Drive Food Centre can ring up the stall at 6778 7808 one hour in advance to place your takeaway orders.
Need more takeaway inspiration?
Check out our previous Da Bao Diaries entry
Read on for more restaurants offering takeaway and delivery
Wash it all down with bottled cocktails from these local bars
Share the story