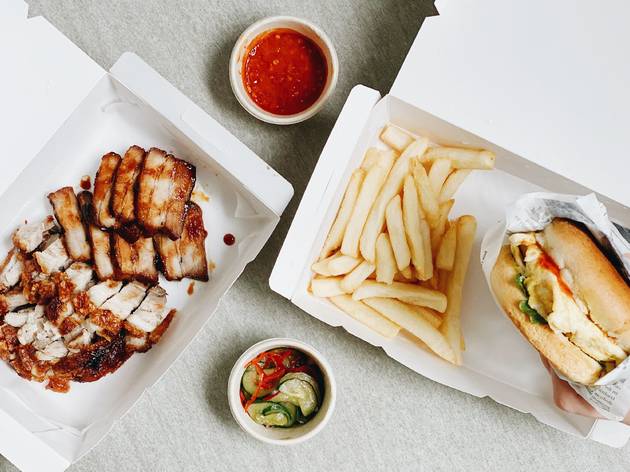 Da Bao Diaries: Asian street food including a Ramly-inspired burger
Spice Brasserie serves up your favourite regional street food picks under one roof
Posted: Wednesday June 3 2020, 3:59pm
Welcome to Da Bao Diaries, a column dedicated to what Time Out Singapore's editors are eating and drinking at home till we can visit our city's restaurants and bars once more. Da bao is a Singaporean colloquialism derived from Mandarin that refers to having a meal to go instead of dining in at an establishment.
The few and far between sight of pasar malams, or neighbourhood night markets, are going to be an even rarer occurrence as we adjust to the new normal. And that means that the usual finger food that comes with these travelling marketplaces won't be available for a while. Ramly burger – you will be sorely missed.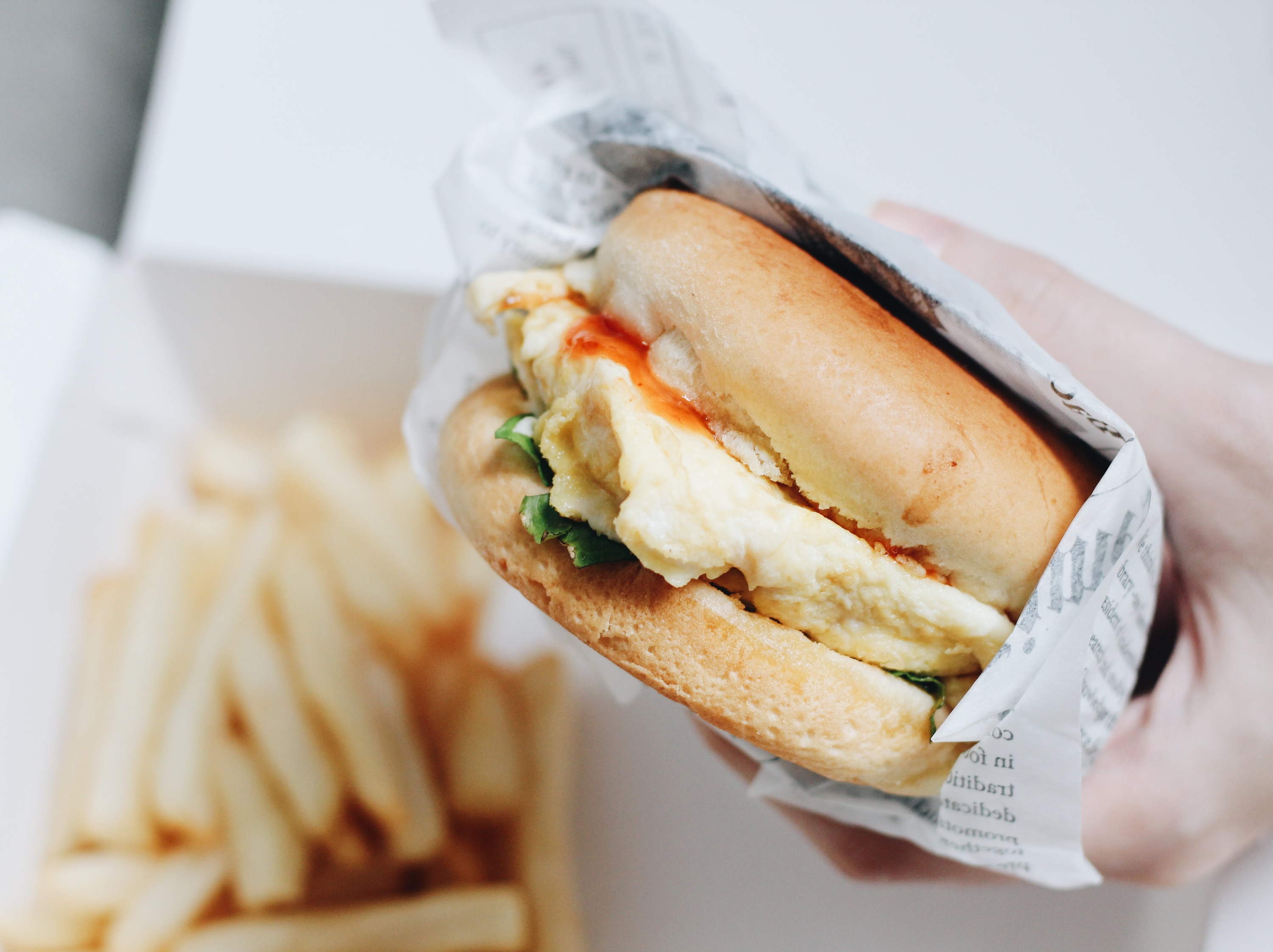 Luckily, on nights (and days) when you're craving for that greasy street stack covered in a thin layer of omelette and smothered in sauce, Spice Brasserie has a solution. The usual well-stocked buffet restaurant has now pivoted to serve single-serve dishes. The main highlight is the 'Ramly' Burger ($6.80). A chicken patty comes wrapped in egg then layered with cucumber and tomatoes. Before digging in, remember to squeeze over some chilli sauce, and mix in a little mayonnaise if you have it in your kitchen to fully re-create the pasar malam experience. It also comes in a bento ($13.80), accompanied with fries and salad for a filling meal.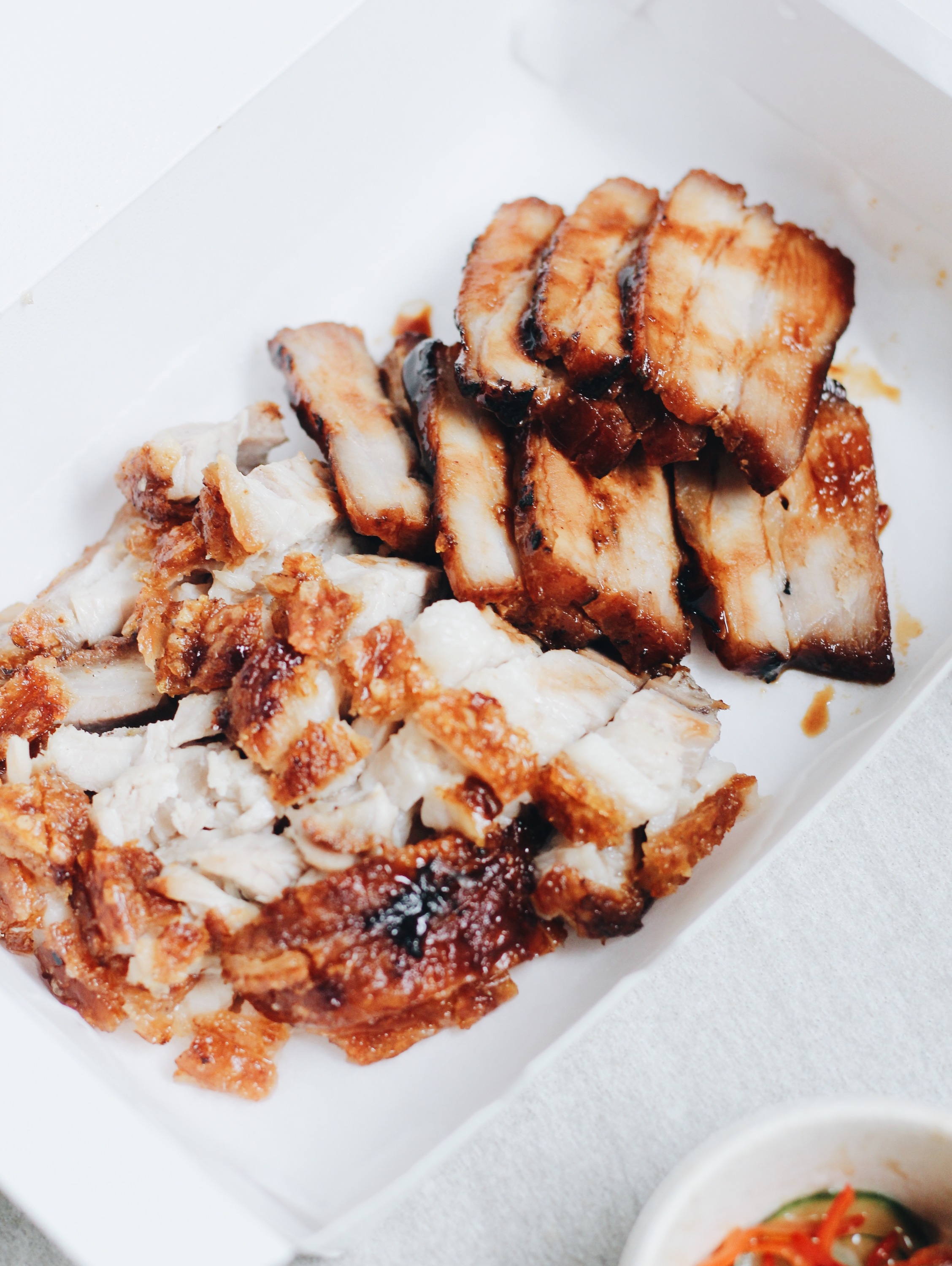 Spice Brasserie also serves sides like fatty slabs of char siew and crispy roast pork. The crackling retains its crunch despite the delivery route. Try them both in the combination platter ($9.80) that'll make a filling meal for two if you throw in orders of rice ($2) or scallion oil noodles ($6.80).
And beyond food from our shores, you'll also find Nanjing saltwater duck ($7.80), yakitori chicken with rice ($7.80), Taiwanese braised pork rice ($6.80), naan with Goan fish curry ($9.80), and more regional delights on the menu. As a plus, most dishes cost well under $10, too.
HOW TO ORDER Visit parkroyalkitchener.oddle.me/en_SG to browse the full menu, which includes the offerings from Si Chuan Dou Hua Restaurant as well. There's a minimum order of $50 and $5 delivery fee.

Need more takeaway inspiration? Check out our previous Da Bao Diaries entry
Read on for more restaurants offering takeaway and delivery
Wash it all down with bottled cocktails from these local bars
Share the story