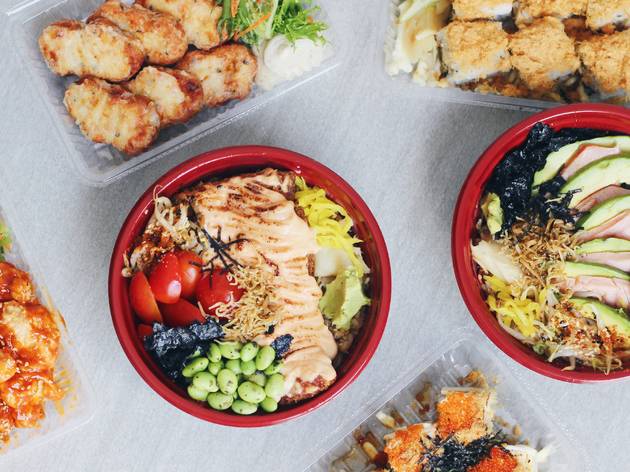 Da Bao Diaries: customised chirashi dons from Ebisu Bowls
Construct the Japanese grain bowl of your dreams
Posted: Wednesday May 13 2020, 3:02pm
Welcome to Da Bao Diaries, a daily column dedicated to what Time Out Singapore's editors are eating and drinking while Singapore's 'circuit breaker' measures are in place till June 1. Da bao is a Singaporean colloquialism derived from Mandarin that refers to having a meal to go instead of dining in at an establishment.
Chirashi bowls, with freshly diced seafood served atop Japanese short-grain rice, are a firm favourite in Sngapore. Over at IKKI Izakaya, its top-sellers – unsurprisingly – are the bara chirashi don and salmon avocado don. But even then, people wanted more. The Japanese restaurant often receives requests to switch out the usual sushi rice base to healthier alternatives like salad greens and brown rice. This got founder Adam Chen thinking: "A DIY sashimi bowl concept could potentially fill an empty niche."
He started Ebisu Bowls in the unit next to his izakaya, and tinkered with recipes – sauces, toppings, marinates – that could complement and give the usual sashimi bowl a fresh spin. "We got everything out in early February, but the pandemic started snowballing," says Adam. While it used to rely on the foot traffic from nearby offices, Ebisu Bowls had to adapt for island-wide delivery for "a wider reach" – a move that now means that everyone can enjoy these customisable bowls.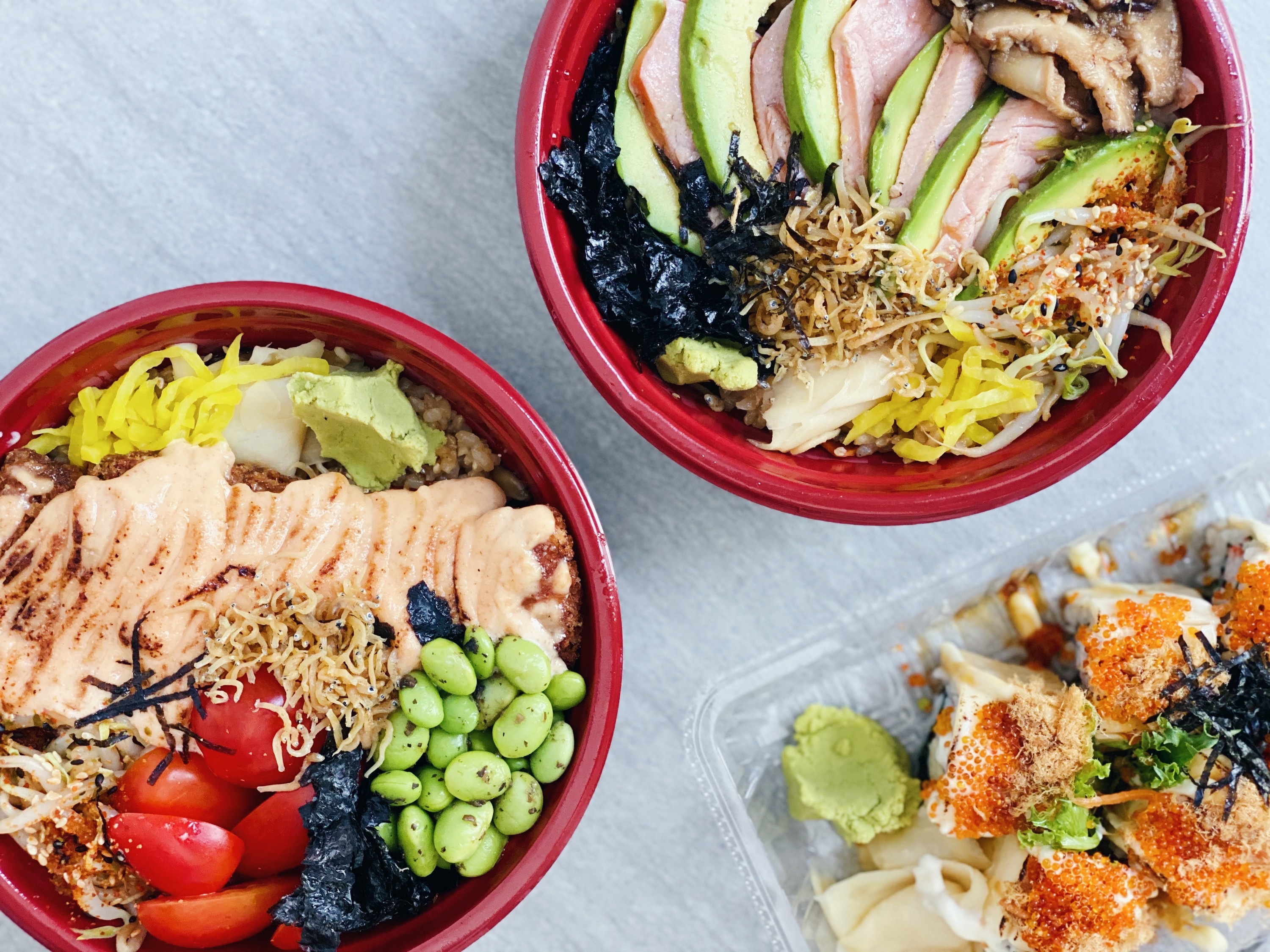 To assemble the namesake Ebisu Bowls ($12), select your choice of chirashi poke, sliced salmon, sliced tuna, seared salmon, or a chunky slab of deep-fried salmon cutlet. Layer on sauces that range from shoyu flavoured with truffle or garlic, spicy miso, and garlic sesame. Over 15 different toppings and three different bases can also be added to construct the sashimi bowl of your dreams. Feeling a little lost? We recommend the seared salmon – served atop seasoned brown rice that comes cooked with vegetables and chicken, making for a hearty meal. Top it with sesame beansprouts, teriyaki shiitake, avocado slices ($2), and a drizzle of truffle shoyu. If dieting is not a pressing concern, opt for the salmon cutlet slathered with mentaiko instead.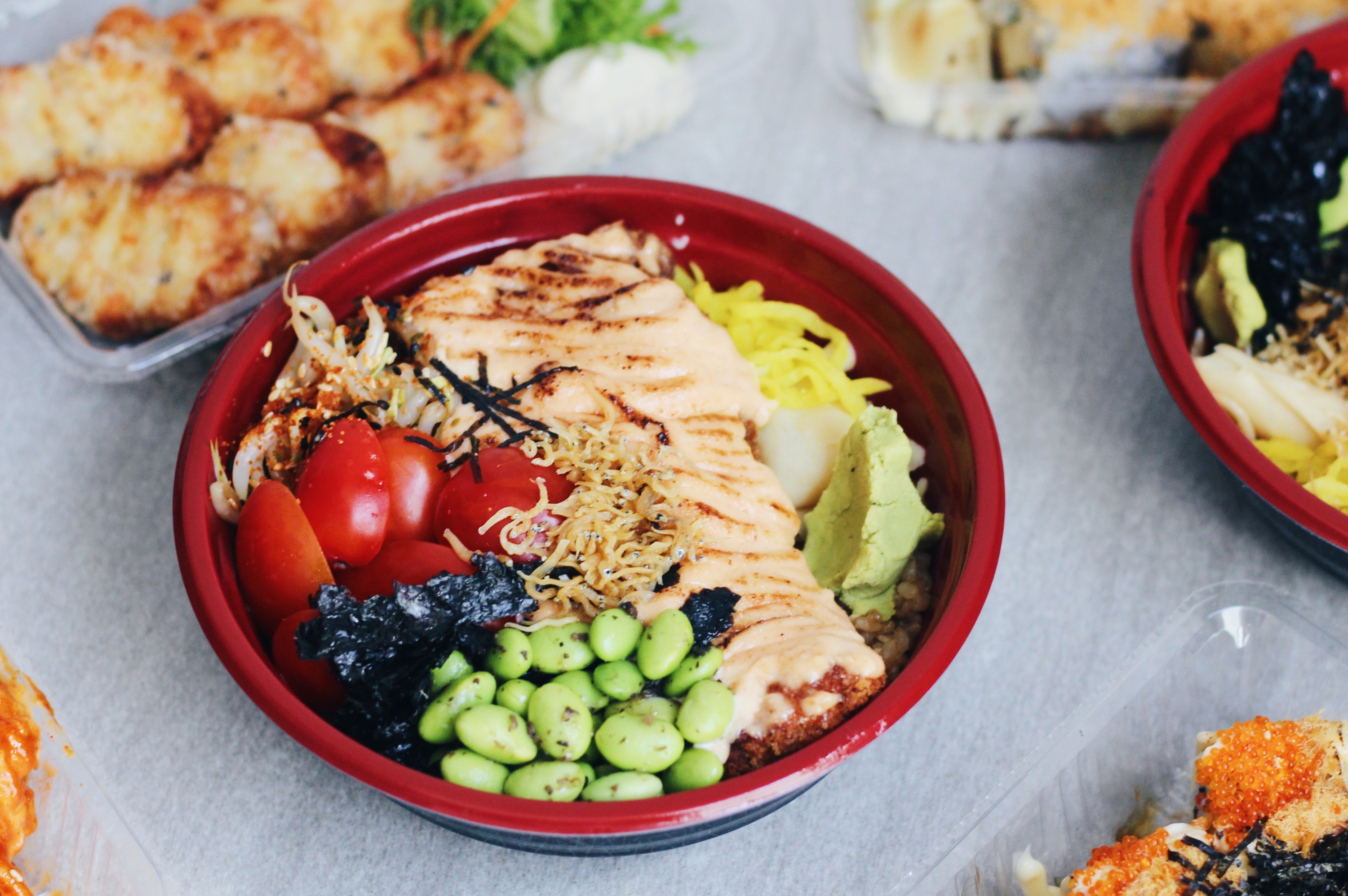 Each bowl is jam-packed with your chosen ingredients and a side of miso soup. Those feeling extra hungry can also throw in an order of its ham and cheese ($13) or chicken floss ($13) maki, or satisfy your fast-food cravings with tofu nuggets ($8) and Korean fried cauliflower ($6).
HOW TO ORDER Head over to Ebisu Bowl's Facebook page and select the 'see menu and order' tab. There's a minimum order of $35 and delivery fees start from $8.
Share the story