Calling out to all fashion enthusiasts, this one's for you! Asian Civilisations Museum (ACM)'s newest exhibition, Andrew Gn: Fashioning Singapore and the World, celebrates the Paris-based Singaporean designer Andrew Gn's fashion journey as one of Singapore's most successful and iconic fashion designers. It is also the museum's largest exhibition yet to commemorate a Singaporean contemporary fashion designer.
Kennie Ting, director of ACM, describes the exhibition as a "protest exhibition," serving as compelling evidence that our sunny island is home to a remarkable pool of talented individuals. "Andrew Gn: Fashioning Singapore and the World cements ACM's shift into the space of contemporary fashion and design; and in particular, to exploring Asia's impact on global fashion and design. For the first time, we are spotlighting a Singaporean fashion designer at the top of his game – we believe it is important to champion our own, and to tell young Singaporeans that we can succeed internationally in the creative fields," he says.
Paris, better known as the world's fashion capital, is said to be the ultimate destination for fashion designers all over the world. However for Singaporean-born designer Andrew Gn, this dream metropolis is the very fabric of his reality. Having grown up in Singapore – specifically in Hougang (fun fact) – the esteemed designer later pursued his fashion education at Central Saint Martins in London and Domus Academy in Milan. Following his studies, he gained valuable experience as an assistant to the renowned French designer M. Emmanuel Ungaro. In 1995, Andrew went on to take a bold step and established his own fashion house in Paris. His creations are highly regarded for their exceptional craftsmanship and intricate detailing, incorporating a fusion of cultural influences from around the world.
The designer has since dressed several icons of our era, some big names include Lady Gaga, Beyoncé, Fan Bing Bing, and even Queen Rania of Jordan. You may also have caught Lily Collins in the latest Netflix series, Emily In Paris, donning one of his garments – a sleeveless black mini dress with "pagoda" shoulders from his 2021 Hope and Glory collection – in season three's episode 8.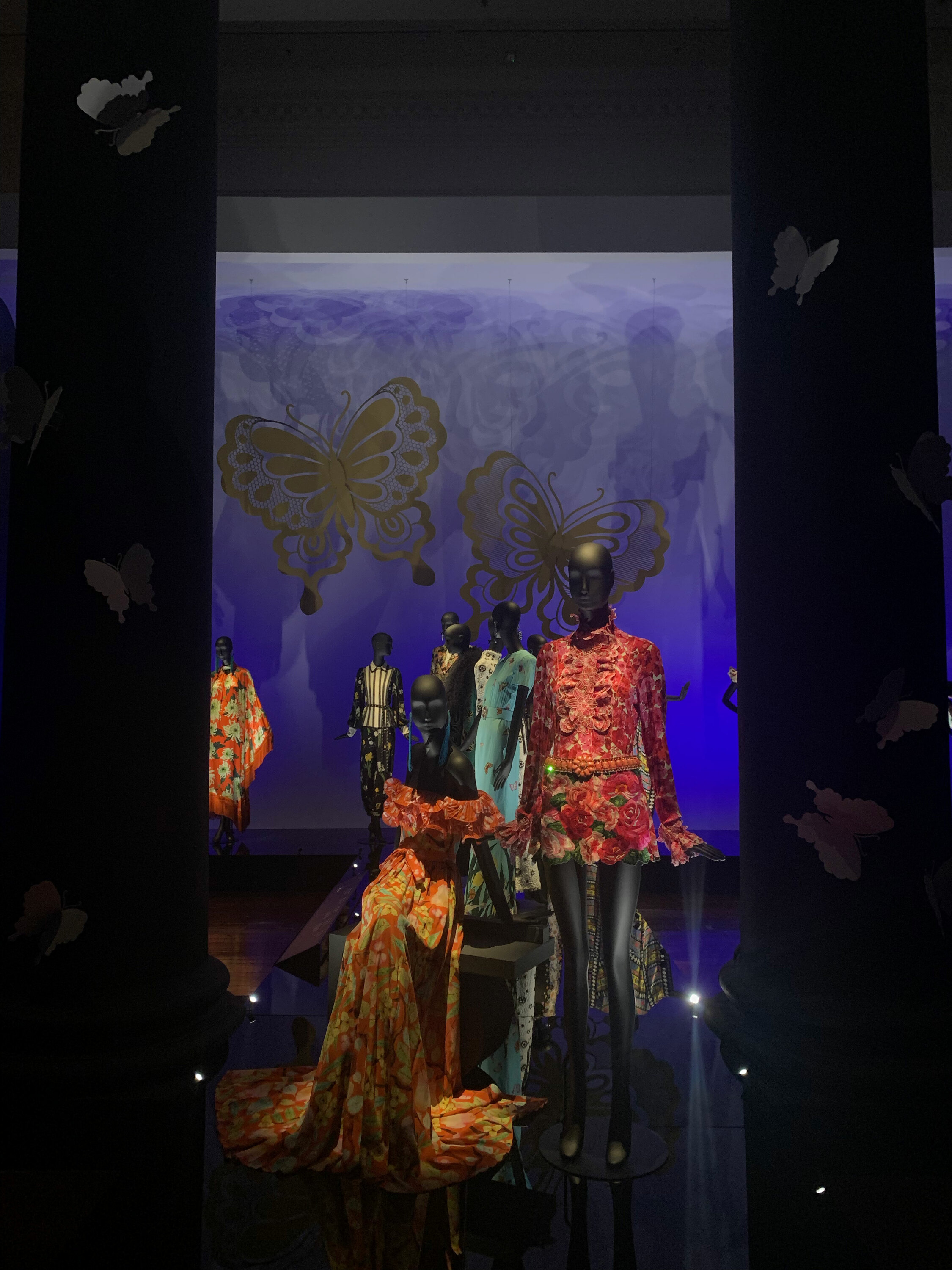 The show touches on the specifics of material, technique, tradition, art historical movements from both East and West, blending them all together to uncover Singapore's cultural identity in the form of dress. The exhibit is also broken down into five sections, giving us a clearer view on his different influences throughout his fashion journey.
Andrew also describes this exhibition as a nostalgic "high school reunion" of sorts, highlighting the emotional significance of this milestone. It marks a remarkable moment for him as it is the first time he is presenting his creations in Singapore – the country of his origins and a place he fondly calls home. In addition, the exhibition concludes with an emotional reenactment of his very first window display at Colette Paris, offering visitors a glimpse into the early stages of his career.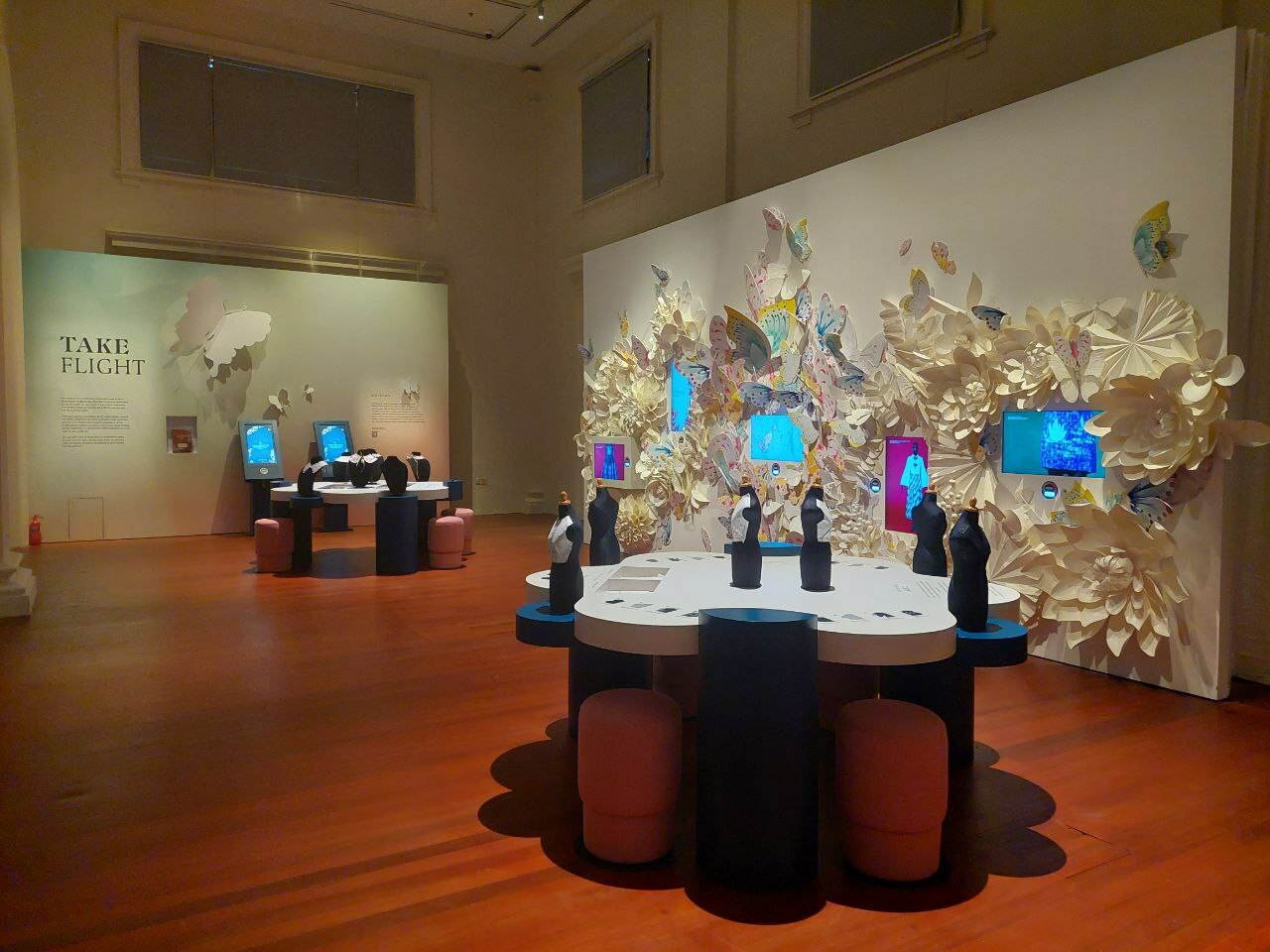 Within the exhibition, there is also an engaging interactive component where visitors will receive an RFID tag that can be activated to virtually collect Andrew's iconic motifs at designated stations throughout the exhibition. Using the collected motifs, visitors can create their own unique dress design at the augmented reality booth towards the end of the exhibition. Additionally, users have the option to capture a photograph of themselves and receive a printed copy as a keepsake to take home. There are also handicraft stations where you can try your hand at constructing a one-dart-style bodice on the given mini mannequins, or decorate your personal wearable embellished collar with ribbons and faux rhinestones provided.
This show is also an important one as it serves as an archival of Singapore's fashion history and an educational resource for the fashion design and textile students of LASALLE College of the Arts and Nanyang Academy of Fine Arts (NAFA).
Andrew Gn: Fashioning Singapore and the World will run from May 27 – September 17, 2023. For more information about the exhibition and the programmes happening such as a conversation with the designer himself and a curator's tour, visit their website here.