From a distance, Apple's latest store in Singapore looks like a floating orb on the still waters at Marina Bay. What mysteries lie within this spacecraft-looking destination? We take a peek inside this intriguing silvery sphere before it opens to the public to find out.
By appointment only
Doors to the shiny new store open to the public on Thursday, September 10, but to keep in line with safe distancing measures and safety precautions, visitors can only enter if they have an appointment. Book a slot on the website with spots starting from 10am. Walk-ins will only be allowed from Friday, September 11 – but expect a queue as the store is implementing a limited capacity for every session.
The dome is inspired by the Pantheon in Rome
You can enter the dome via the mall from Basement 1, or take the scenic route and enter from the bridge on the MBS deck. As you come up the escalator into the main atrium, look up at the oculus at the top of the dome where sunlight pours in. The impressive space also offers 360-degree panoramic views of Downtown Singapore – you can see everything from the Merlion to National Gallery Singapore on a good day. The all-glass structure is fully self-supported and comprised of 114 pieces of glass, with only 10 narrow vertical mullions for structural connection.
Trivia time: Apple's rich history in Singapore spans more than 40 years, beginning with the first corporate office in Ang Mo Kio. In 1981, the team was responsible for producing the majority of printed circuit boards for Apple II computers worldwide. Since then, Apple has expanded its corporate and retail presence, and now supports over 55,000 jobs across the entire Apple ecosystem.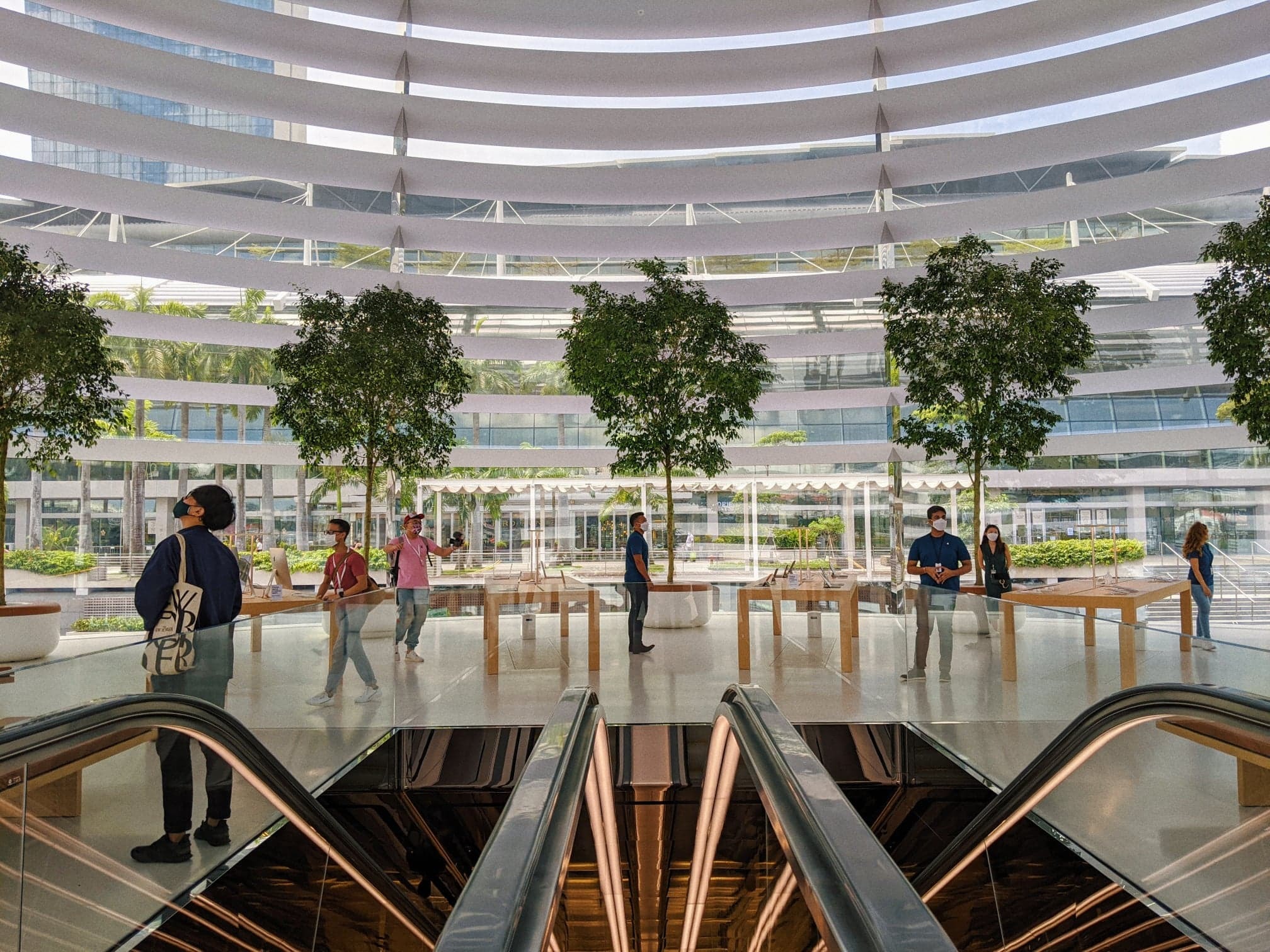 There are trees inside the store, a giant screen and an underwater boardroom
To bring the element of the Garden City into the store, you can also find trees lining the interior in the main area for extra shade. Continuing with its tradition of holding Today at Apple sessions, you can expect more programming at the MBS store which will be held at The Forum which revolves around a massive video wall. This area will serve as the stage for Today at Apple sessions featuring Singapore's artists, musicians, and creators. Entrepreneurs and developers interested in receiving training and advice can meet with Apple team members in Apple's first underwater boardroom, located on the lower level of the store – and not usually accessible to the public.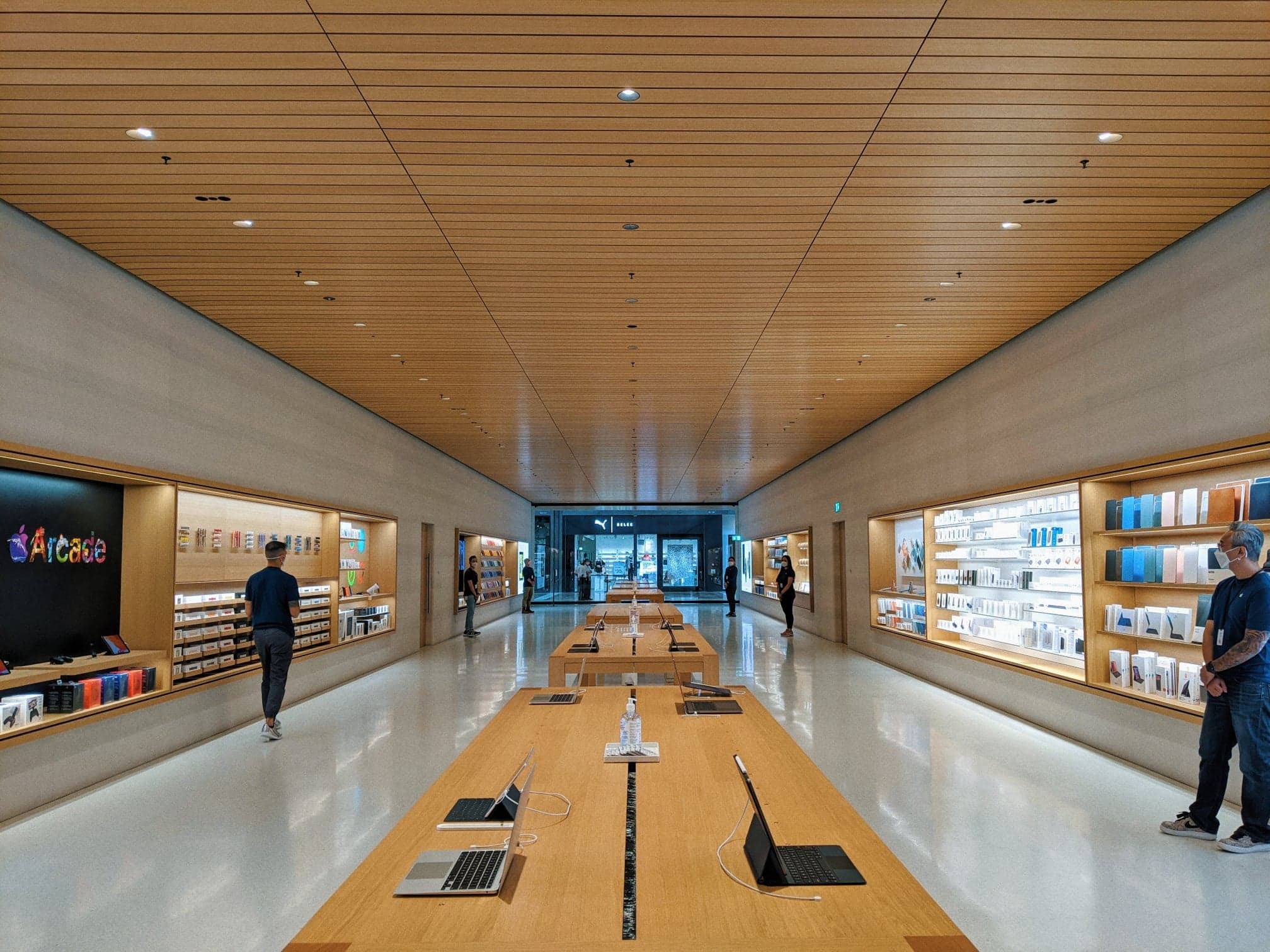 Genius-level services
Of course, retail is at the core of the Apple store. Here, you'll find the full range of all of Apple's best and latest gadgets in the market. The team of Geniuses will also be in-store to help you with all your queries whether it is about repairs, picking a new Macbook, or how to draw on an iPad.
The store opens at 10am on September 10, by appointment only