Every dining experience in Willow feels strangely intimate, even if you do not personally know Chef Nicholas Tam and his fine team of young local chefs. But by the end of the course, it would have felt as if you were leaving their humble abode with full bellies. Well, at least that's how we felt and here's why.
From the taming of the binchotan-filled Konro grill with meats dancing amongst the smoky fumes to the artful plating sequence of ingredients on one-of-a-kind ceramicware, guests can expect to witness an engaging culinary performance and the occasional cheeky exchanges with Chef Nicholas. But for that, you'll need to opt for the chef's counter seat which happens to be fully booked till May.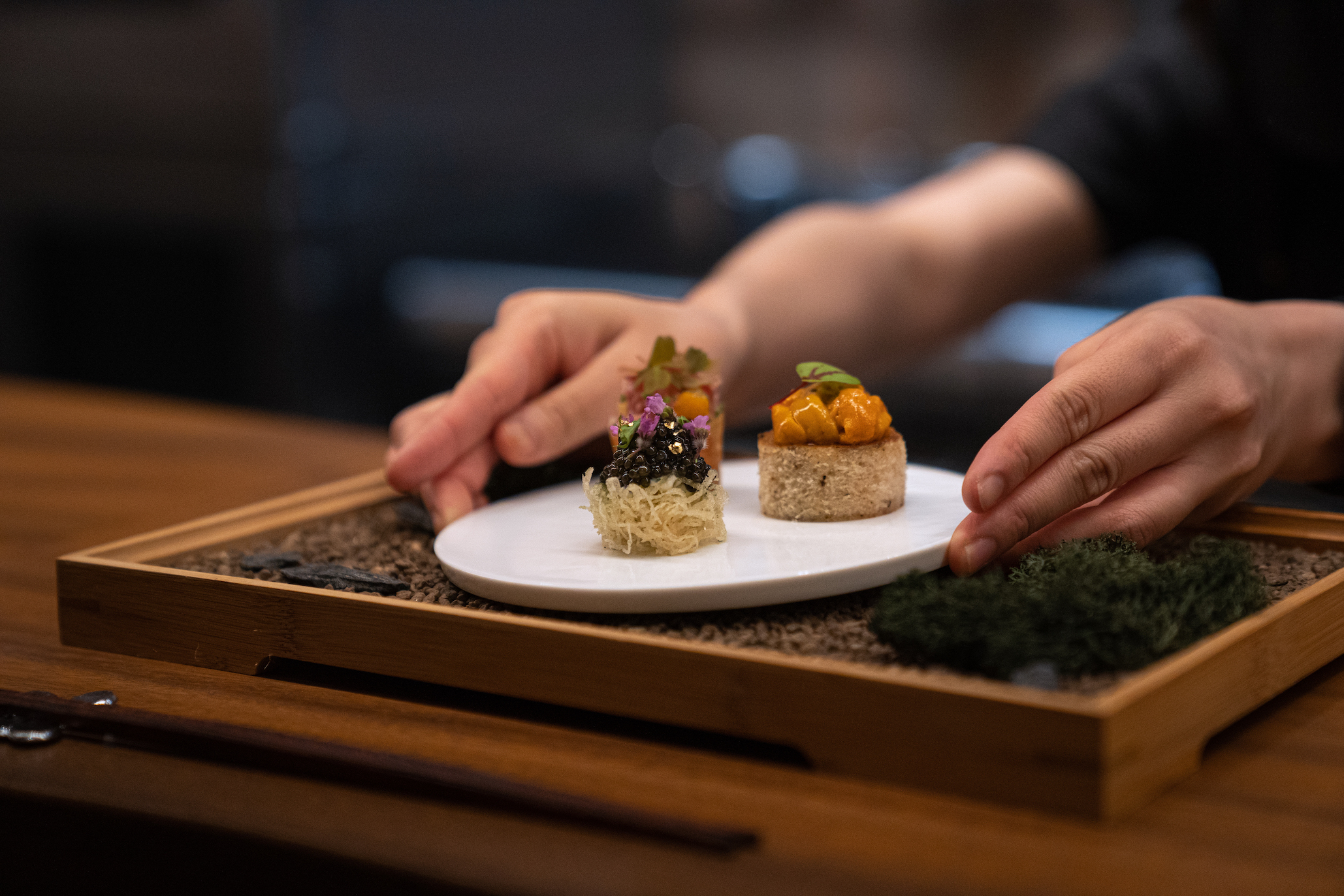 The tasting journey begins with a breath of sea which saw brackish caviar, creamy bonito creme and drops of argan oil that is crown atop a crisp potato chip. Followed by a subtly rich and buttery Foie Gras "bolo" bun that was well balanced with some acidity from wild berries and aged vinegar gel to deliver a burst-in-your-mouth one bite morsel.
The Pain Au Lait will satisfy every carb craving you'll have for the day featuring three types of Nori; Wakame, Roasted Seaweed, and Shio Kombu. Paired with an airy sabayon with faint lemon zest, the end result is a fluffy umami-filled milk bun that already has an ardent following – so much so that that we found out that there's one particular guest who pre-orders 30 pieces with each visit.
Before we move on to the mains, we were treated with a rice-straw smoked Sawara that came along with bright zesty umeboshi and rhubarb vinaigrette. The highlight was the supple yet oily fish that exhibited a delicate balance of smoky and umami with a subtle char on the skin.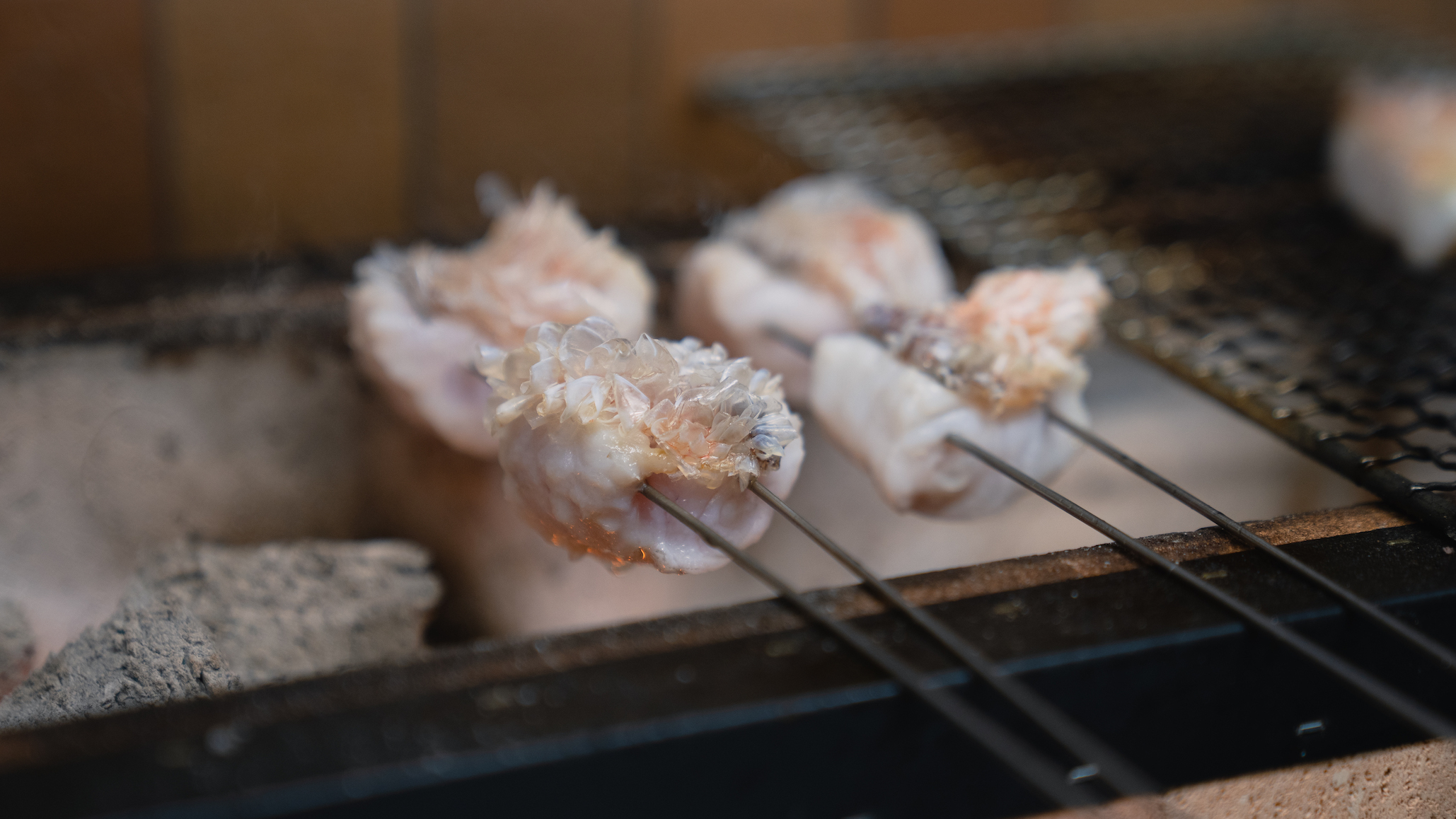 Next up, we were treated with Chef Nicholas's poetic take on the luxurious Amadai – a type of tilefish with edible scales. He first oil bathes the fish in hot oil with surgical precision which blisters the scales and crisps the skin. He then finishes them over the bincho-filled grill to achieve soft flaky meat with an edgy contrast of snowflake-like crispy skin.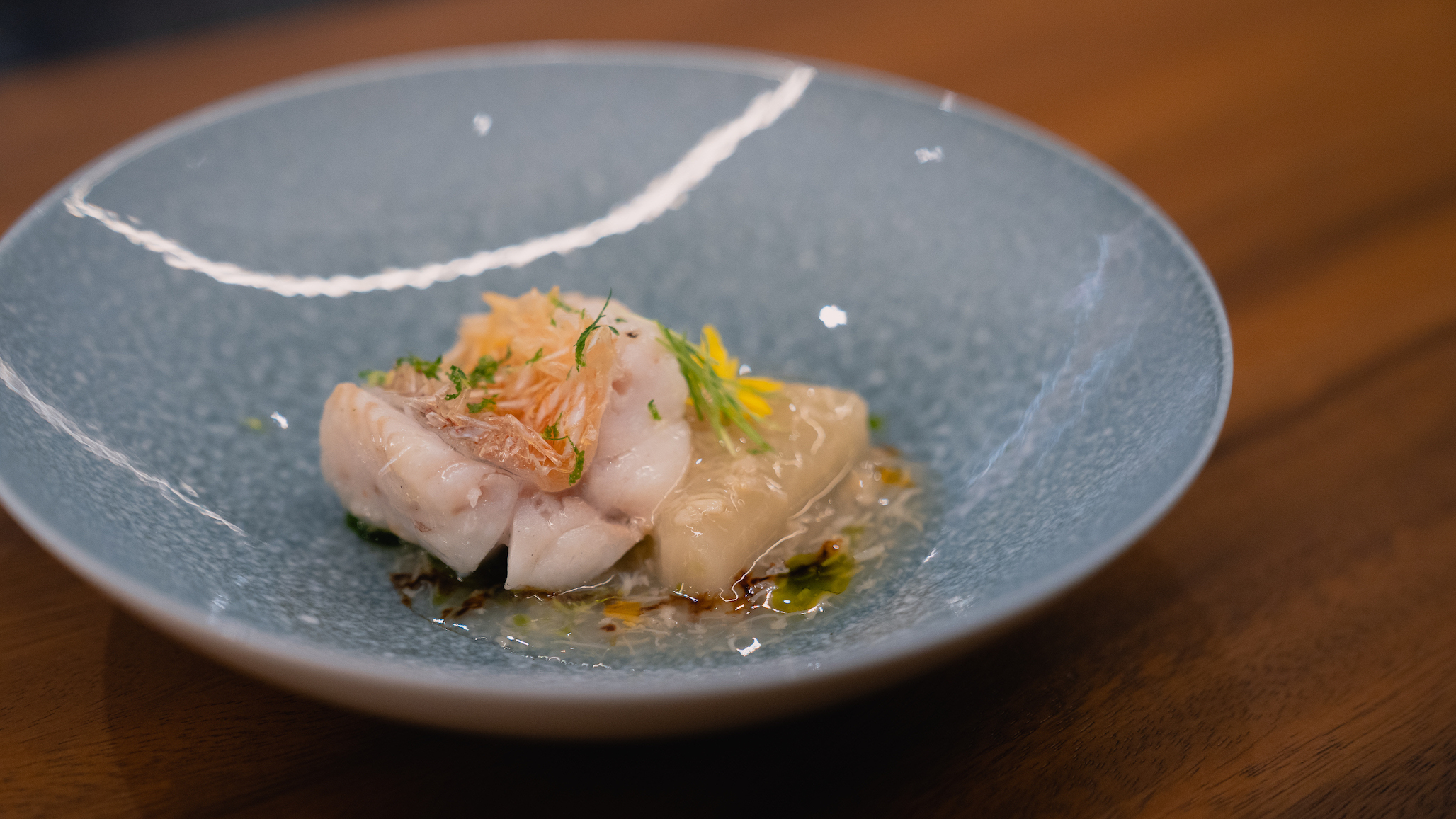 Carefully laying it on a bed of conpoy ankake and a sweet tender shogoin daikon, the sharkfin inspired soup displayed hints of dried scallops and chrysanthemum only to be enhanced with drops of an intense three chilli-oil blend made in house. Just so you know, no sharks were harmed in this process!
If you're a sucker for smoke-kissed meats, the Iberico Presa will definitely knock your socks off. The well-marbled cut is charcoal grilled and brushed with a rich teriyaki glaze till tender succulent. Artfully presented to simulate a forest floor, a textural medley of deep earthy maitake, dashi shimeji and shitake purée grace the plates. Topped off with charcoal salt, pickled mustard seeds and piquant kinome leaf to complement, you'll be gleaning this off your plate in no time. Trust us when we say we inhaled this dish.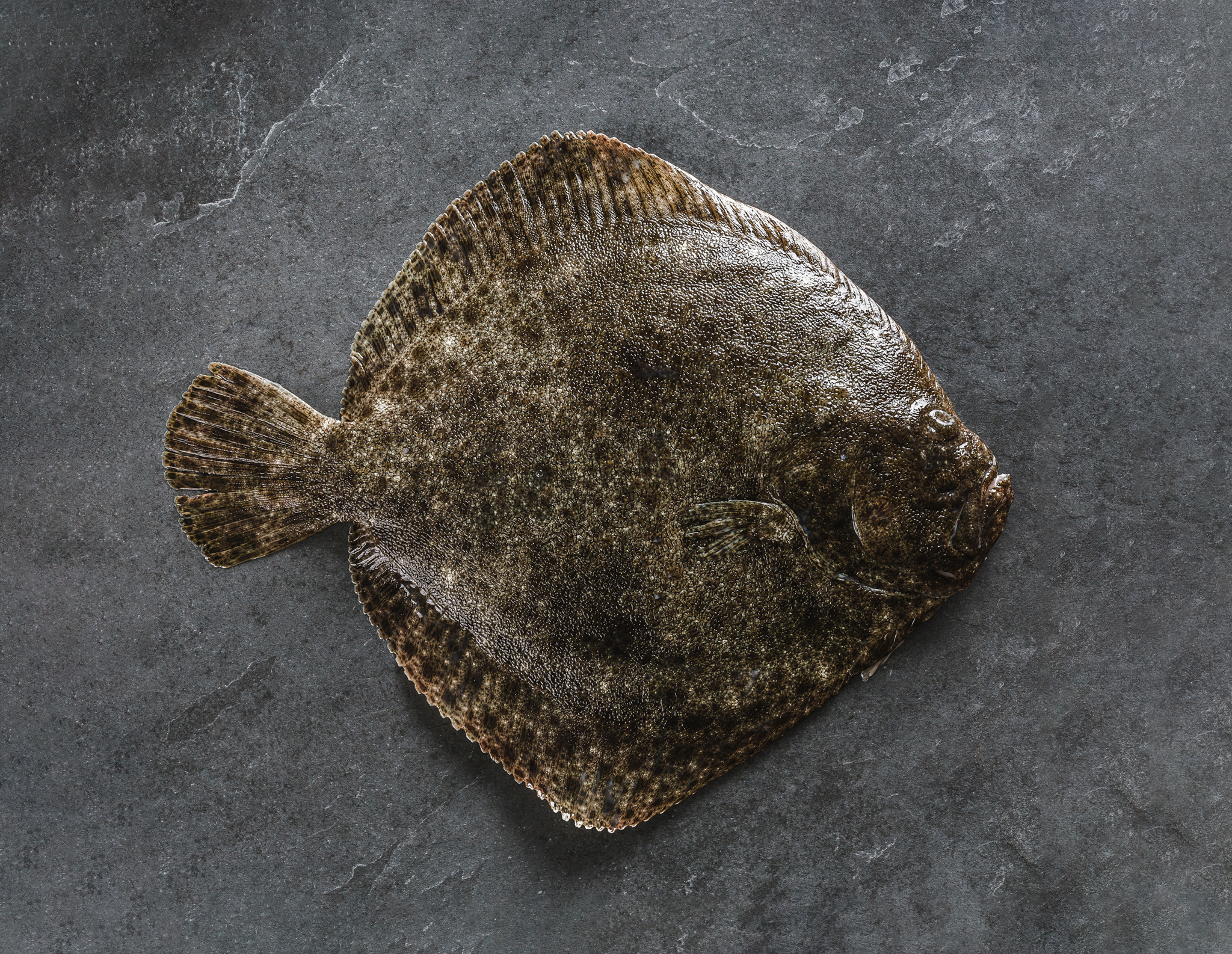 Our final main took an ugly turn and by ugly, we're literally referring to the borderline freakish appearance of the dry-aged Samegarei – a roughscale flounder. But hey #allfishlivesmatter, right? Jokes aside, the grilled Samegarei's bone-white flesh tastes complex, luscious buttery but cleanly sweet only to be contrasted with its crisp skin – a result only from dry-ageing for a minimum of four days.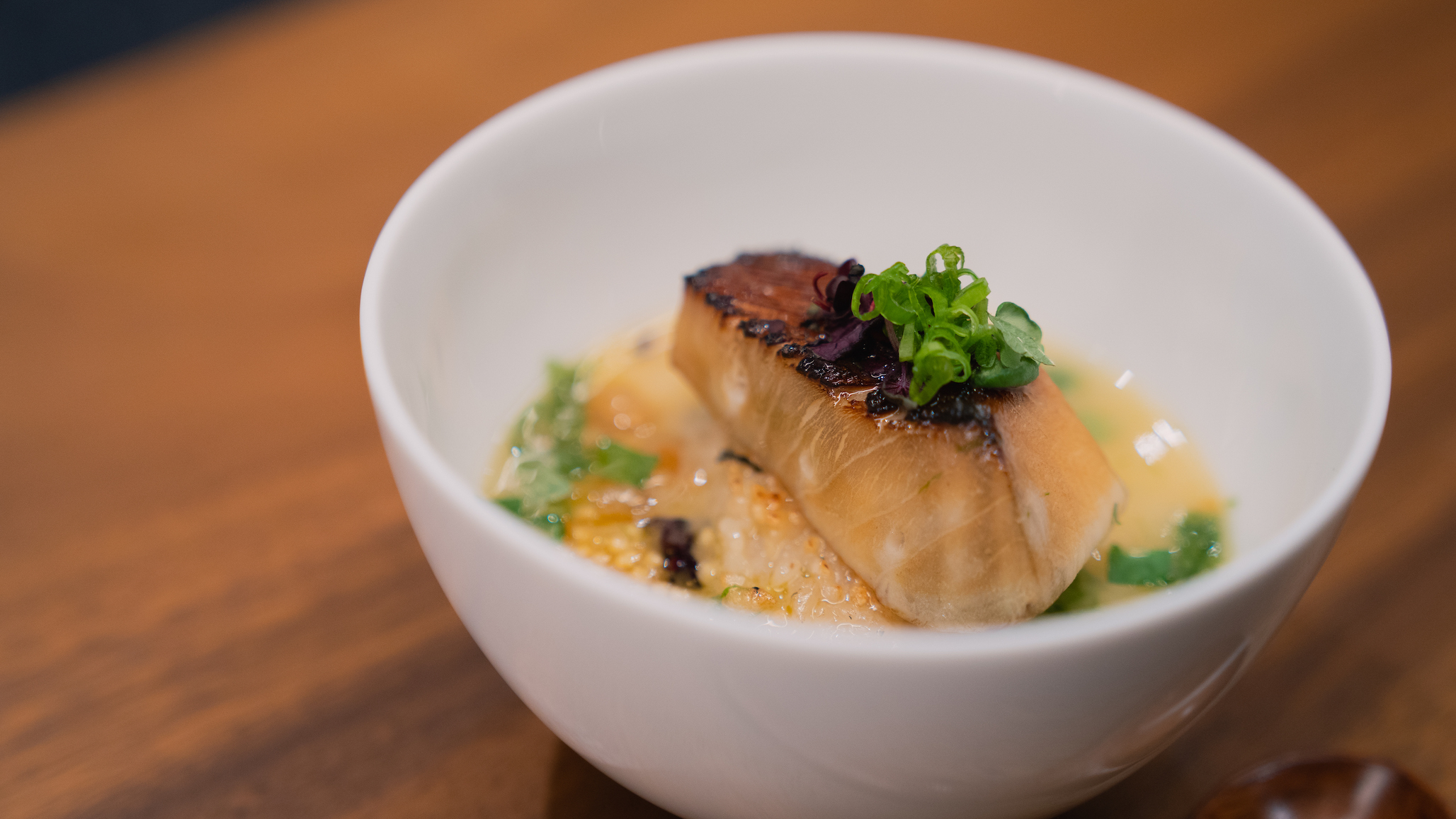 Fans of Chef Nicolas who are familiar with his flair for donabe rice dishes, ready yourselves as the Samegarei is perched atop a grilled dashi koshihikari rice ball with a piece of friendly advice to tuck into the peppery mix without the broth till midway. Once you're ready, cue in the light yet flavourful fish bone broth, transforming it into the highly anticipated Ochazuke that tastes just like an elevated riff off a local favourite hawker Teochew fish porridge. Having not left a sliver of soup behind… you get it.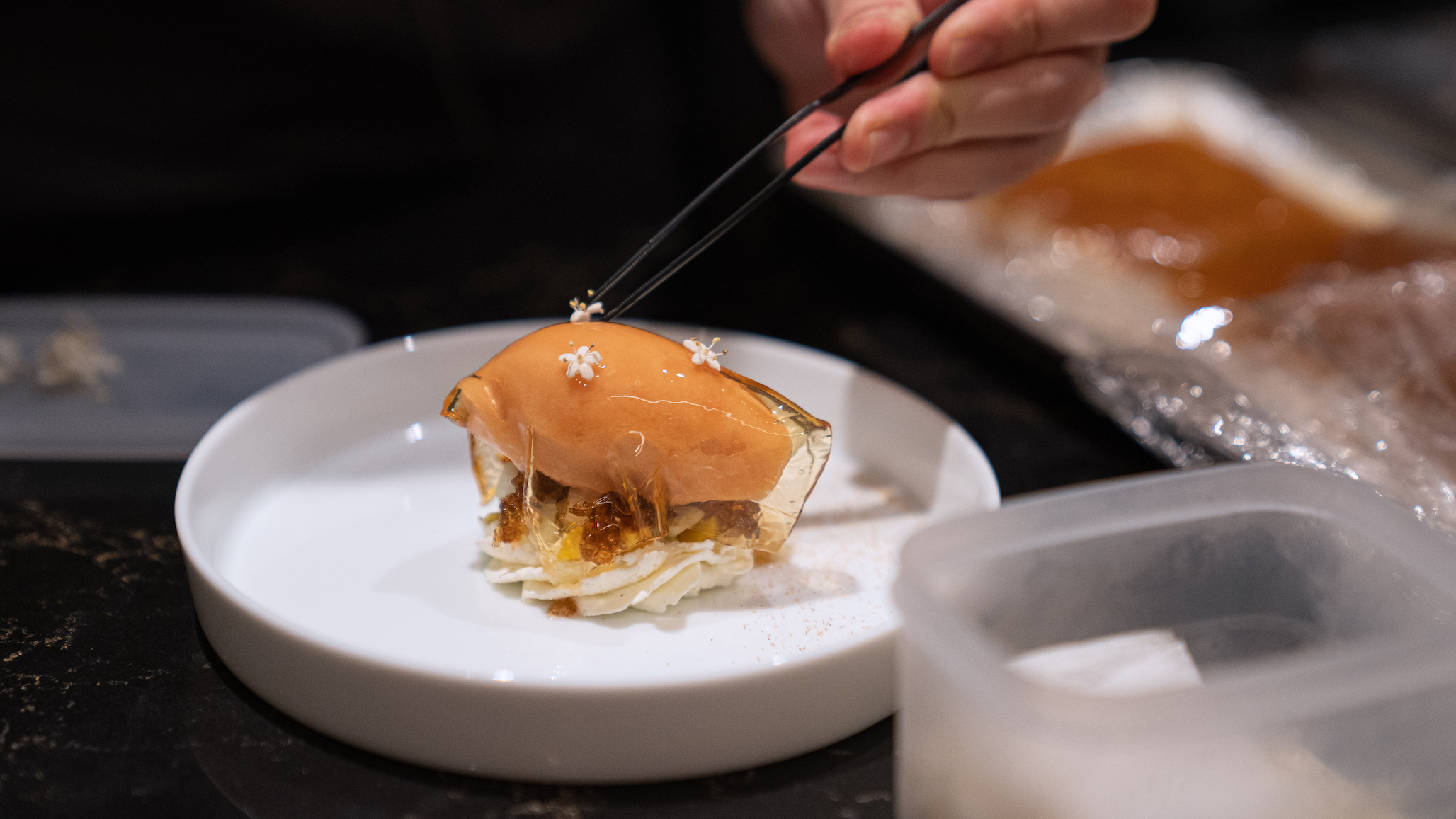 Alas, rounding off the meal are desserts by Chef Soh Hui Shan – formerly of Restaurant André and Restaurant Zen. Our favourite was the signature Guava which sees the likes of refreshing sour plum sorbet with a mix of fresh and preserved guava alongside frothy mascarpone. Intricately laced with a gelatinous veil for final touches, this dainty showpiece in the form of a dessert tastes as good as it looks.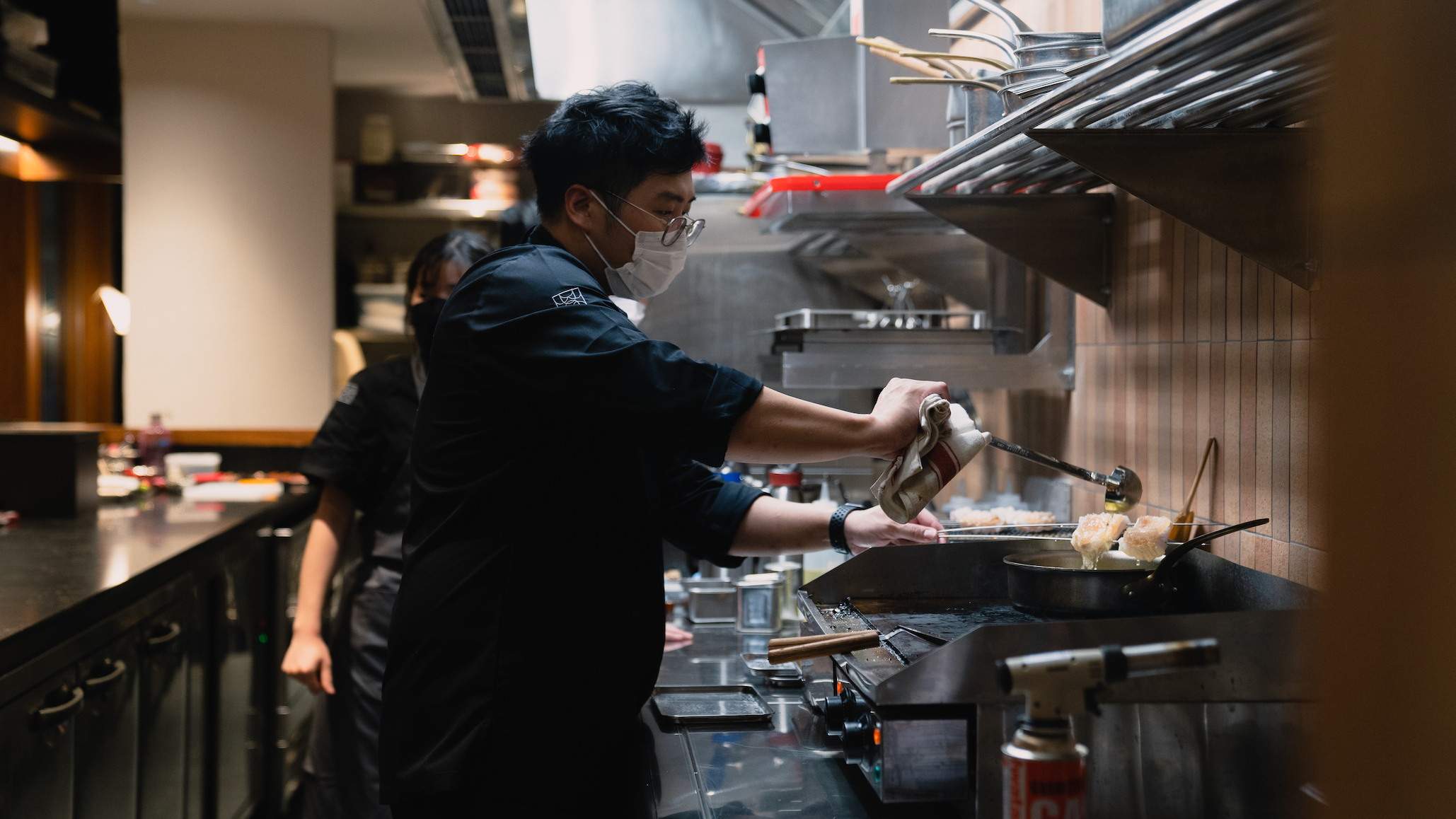 A word of advice for the keenest of epicureans, go with an exploratory mind and avoid being overly fixated with cuisine labels. After all, Chef Nicholas deems himself as a simple guy who loves making simple and happy food for all to experience.
READ MORE
Raffles Singapore opens a pop-up hawker courtyard to celebrate local fare
Nobu opening a Singapore branch this May
1-Altitude officially closing its doors after 12 stellar years