Home Sweet Home is a column dedicated to the talented people baking up a storm at home.
The ability to work from home is a luxury that not everyone can afford. While most were happy to hunker down at home during the circuit breaker, a good handful of people – especially those in the service industry – had to look for alternative sources of income.
For Poon Hui Xuan, who works as a baker in Mandarin Oriental, Singapore, the absence of tourists meant that there was little help required in the kitchen. Some employees had to clear their annual leave, and others were encouraged to seek temporary employment elsewhere – in supermarkets, for instance. Hui Xuan shares: "I felt demoralised during this period when I'm not working in the hotel."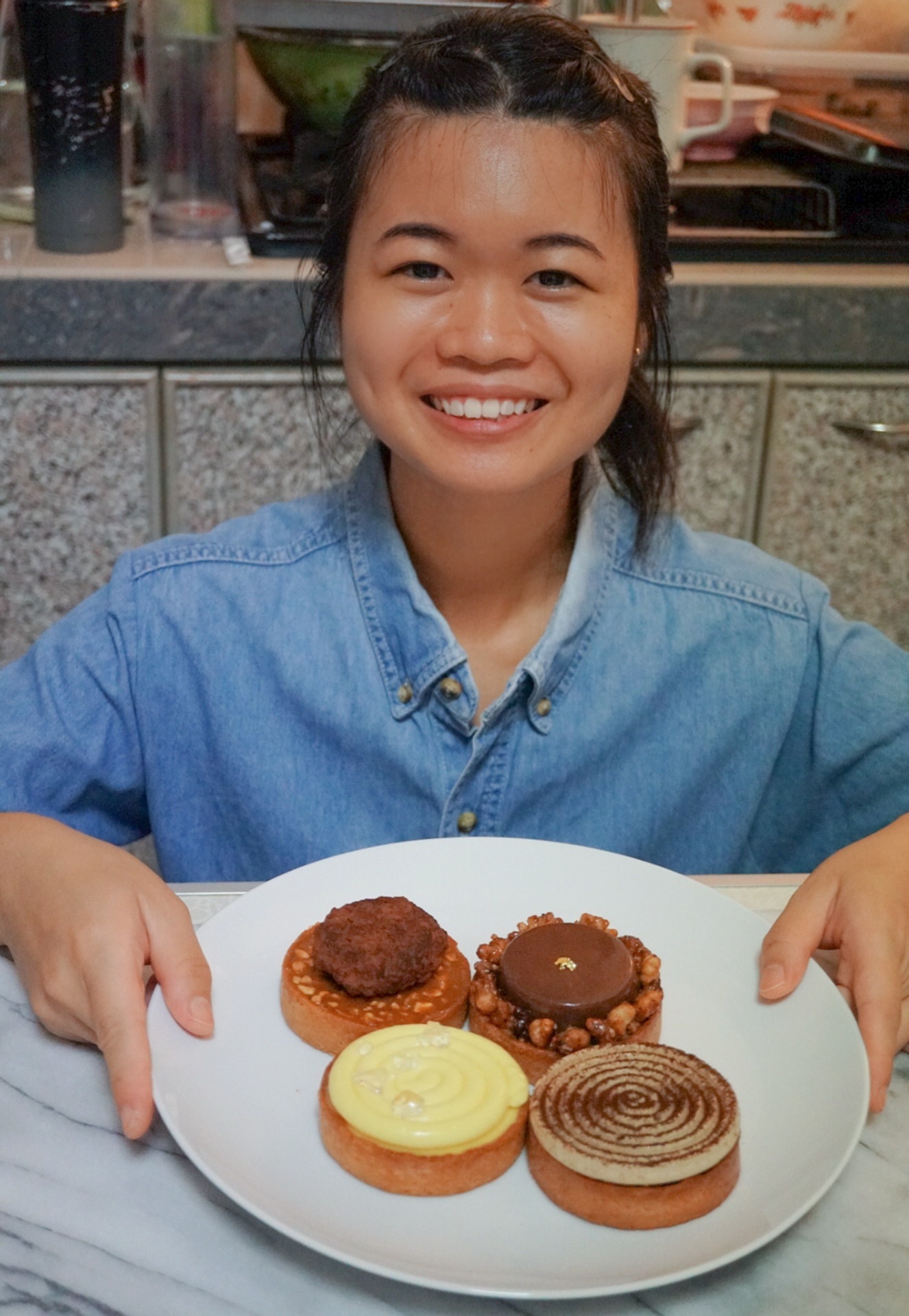 But she didn't let the redeployment get the better of her. "I decided to start an online business as I missed working and making desserts," shares the pro-baker. In June, Hui Xuan launched Tartzan, a tart-focused home-based business to fill the void of not being able to bake. She began posting pictures of her creations on Instagram, and sold her treats to friends. Soon, the business started taking flight, and Hui Xuan was selling tarts to the public in early July. "I personally enjoy eating tarts, and I realised there were only a few businesses doing it as compared to cakes, brownies, and cookies," she notes. "There are so many flavours that can be made into a tart."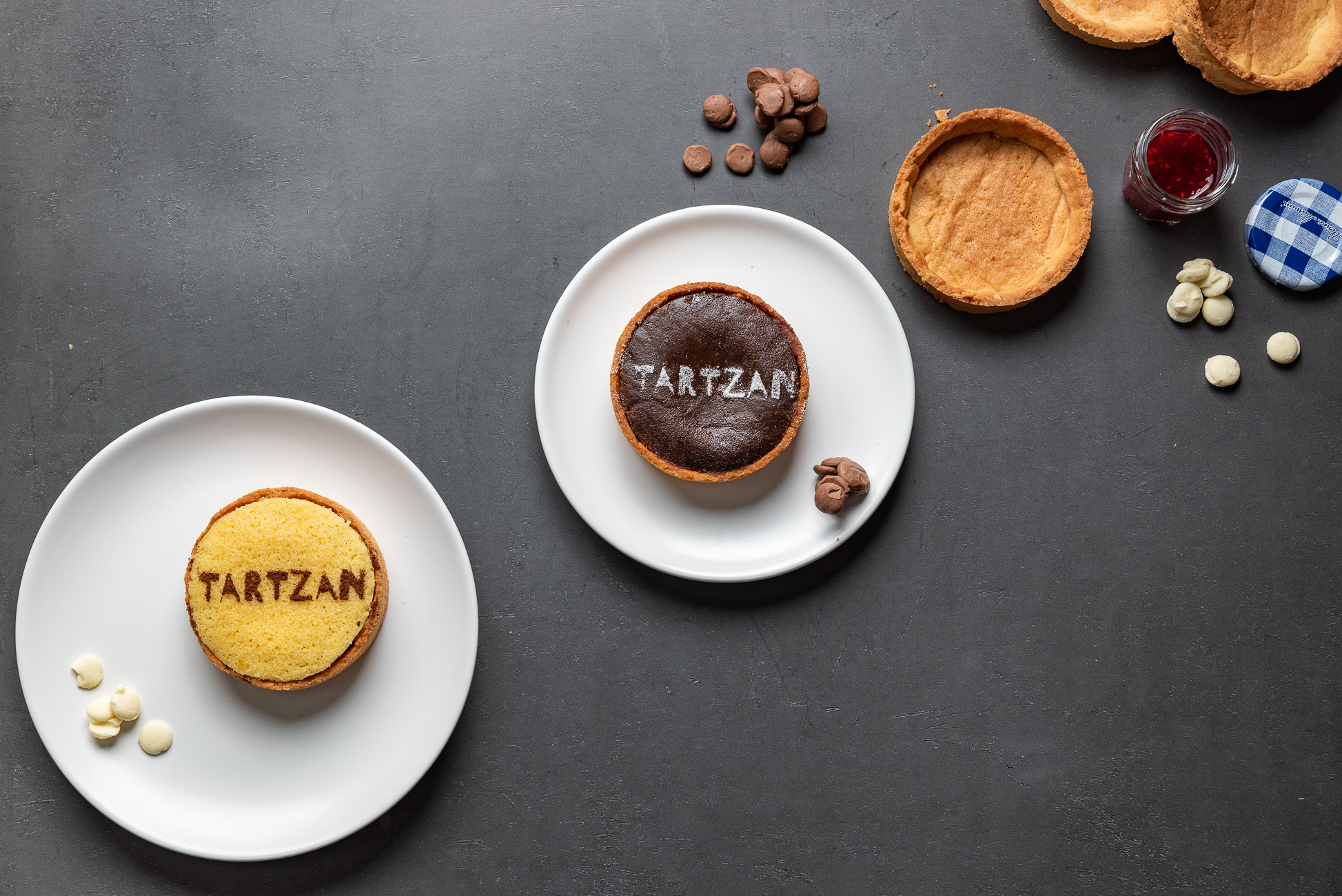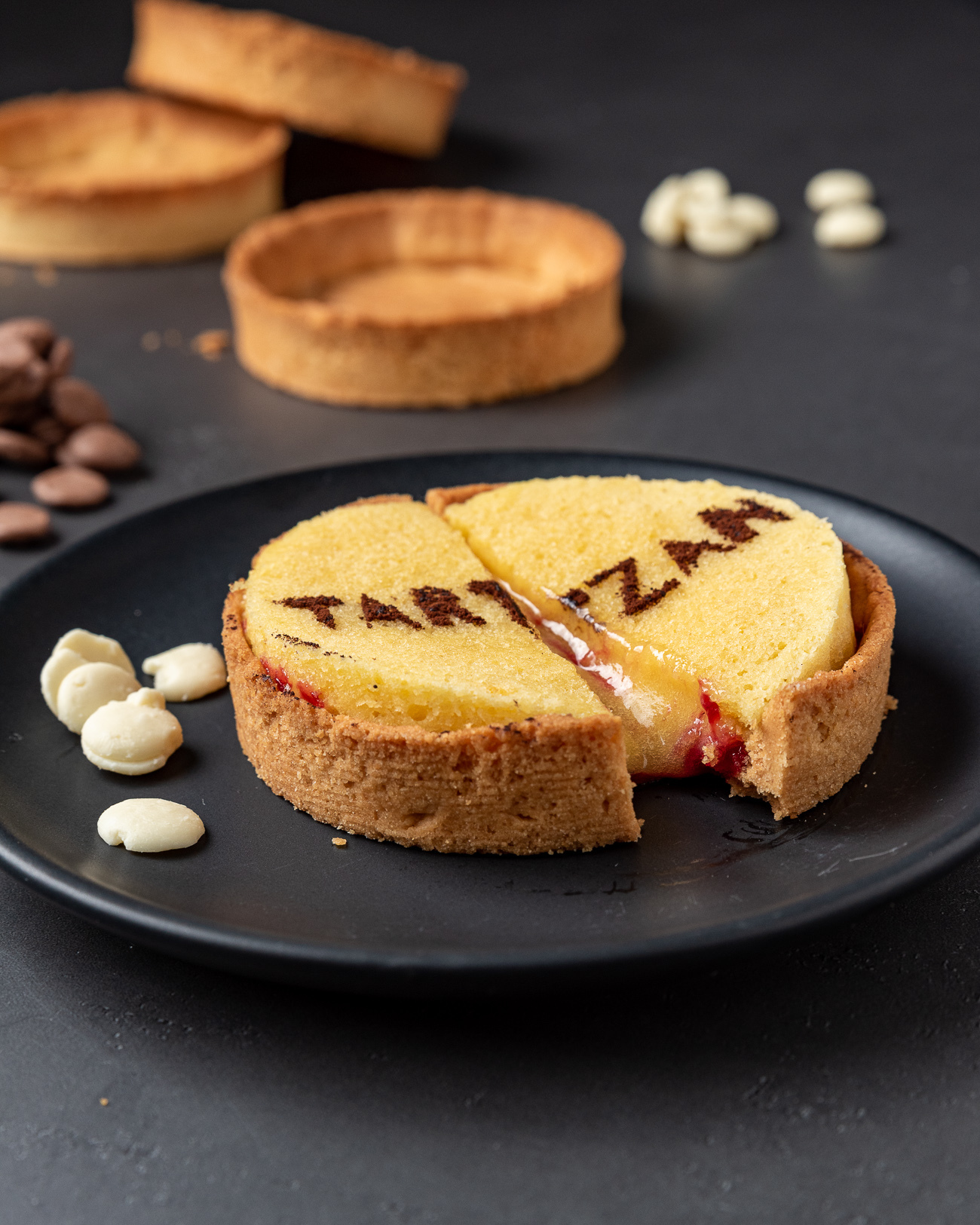 At Tartzan, she fills tart shells with flavours of lemon meringue, apple crumble, and banana with Nutella – "simple, straightforward flavours" that Hui Xuan enjoys. The main highlights, however, are two molten creations – the White Lava and Dark Lava – that come with gooey middles when served warm. White Lava has a runny homemade raspberry marmalade centre, while Dark Lava has a passionfruit peach jam. It helps that her treats are photogenic. Hui Xuan draws on an uncanny inspiration when styling her shots for social media: cosmetics products. "Minimal yet artsy," she explains.
Baking these pretty treats from her home kitchen, however, comes with its own set of challenges. Temperature, the home baker shares, is something that she struggles with. Outside of the hotel's professional set-up, she has problems working with the dough. Warm weather can cause the tart dough to soften quickly. "My home kitchen does not have air-conditioning," says Hui Xuan. "So I have to work quickly when shaping [the dough] and work in small batches."
It has been six months since Hui Xuan last stepped into the hotel, and the tenacious baker is hoping to use this time to continue to grow Tartzan. On her future plans, she shares excitedly: "I hope to one day open my own bakery and sell bread too!"
HOW TO ORDER Drop Hui Xuan a message at @tartzanbakery. Prices begin at $26 for four tarts, and includes delivery.