Home Sweet Home is a column dedicated to the talented people baking up a storm at home.
Most would be familiar with mochi, the sweet glutinous rice treat from Japan. Its unusual texture, sticky and chewy, is a key reason for its popularity. And while mochi tastes great as is, the gooey creation has in recent times found its way into the kitchens of many.
One of them is home baker Michelle Tong. Her usual repertoire includes traditional treats of cupcakes and cookies, but a chance encounter with Third Culture Bakery's mochi muffin sparked Michelle's curiosity to incorporate the ingredient into her creations. "I got inspired to create lava mochi brownies," she shares.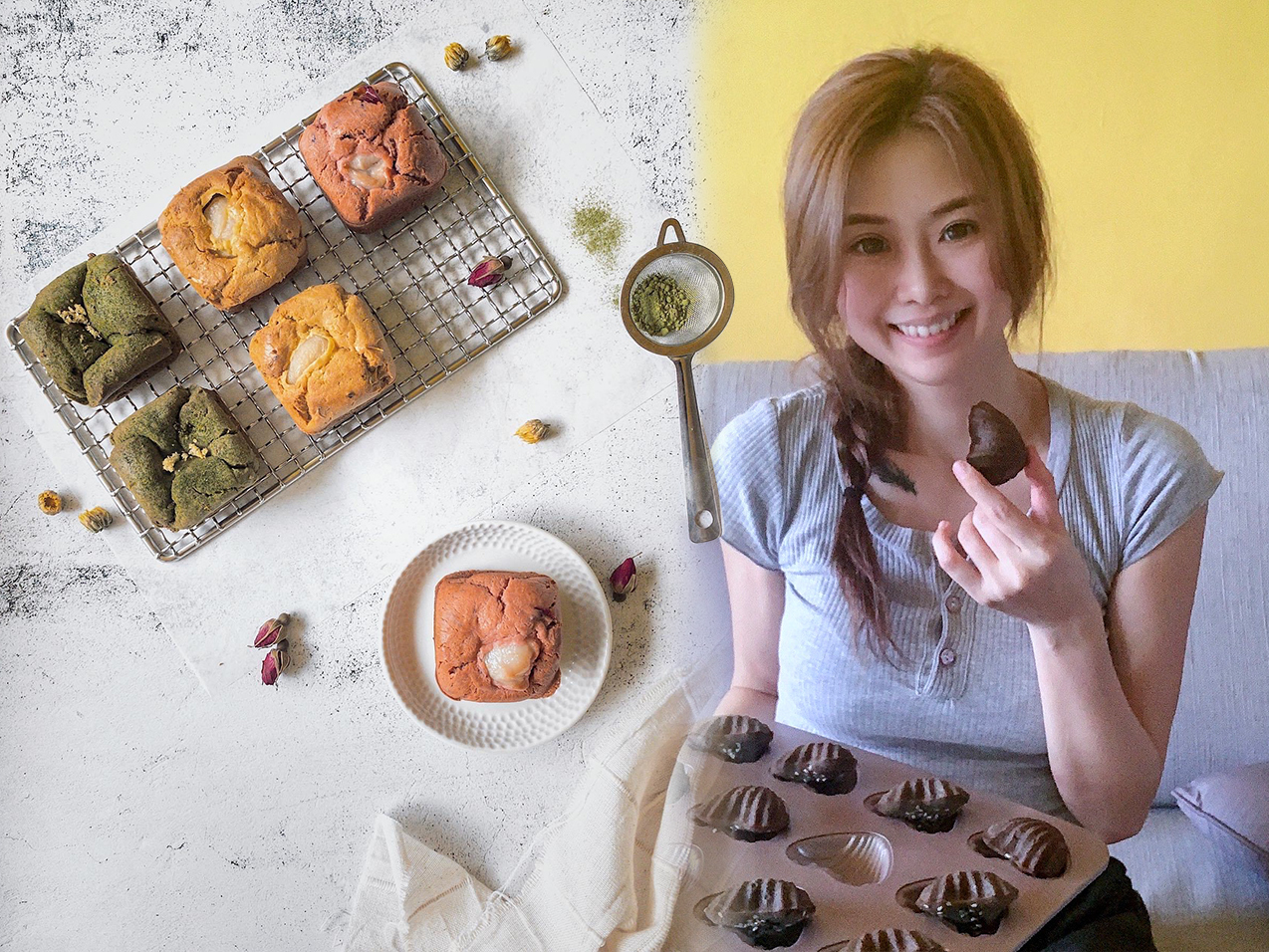 "I was intrigued at how changing a type of flour can affect the texture," adds the self-taught baker. "So it got me thinking if I can incorporate mochi into other bakes to change things up."
Growing up, Michelle has always been interested in baking. "It is a channel for me to express my creativity," she shares. And after working for some six years as a financial advisor, Michelle decided to take the plunge and become a full-time home baker at Gaily Bakes.
Now, the lava mochi brownie is one of Michelle's best-seller. "I like that it adds a special chewy bite and contrast to the texture," she explains. Hidden within each springy brownie also lies a molten core: the bittersweet Bailey's dark chocolate, doubly indulgent Nutella and Kinder Bueno, and gooey Biscoff cookie butter.

Equally popular is Michelle's mochi madeleine, which comes in flavours of salted caramel, earl grey, black sesame, and more. But creating these mochi treats comes with its own set of challenges. For one, nailing the texture of these petite sponge cakes was tough. She shares: "We didn't think that the density of mochi bakes can be incorporated into madeleines."
Working with a different texture requires more time and effort, too. "Mochi bakes tend to be drier and denser because they are mostly gluten-free," says Michelle. "I will also spend more time studying recipes to understand the science and techniques."
HOW TO ORDER Michelle creates various dessert boxes, and the line-up changes frequently. Stay updated at @gailybakes for the latest menu, and an island-wide delivery cost of $8 applies.