Home Sweet Home is a column dedicated to the talented people baking up a storm at home.
A love for baking, and a chance encounter at Le Cordon Bleu, Tokyo drew Sheryl Tan and Maisie Chew together. As home-based business owners, the pair bonded instantly while studying at the now-closed overseas campus. "We even found out that we live two blocks away from each other," says Maisie. But that's not all they have in common – they also share a dream of setting up a dessert shop to call their own one day. "We wanted a space where baking can be a part of our life," adds Maisie.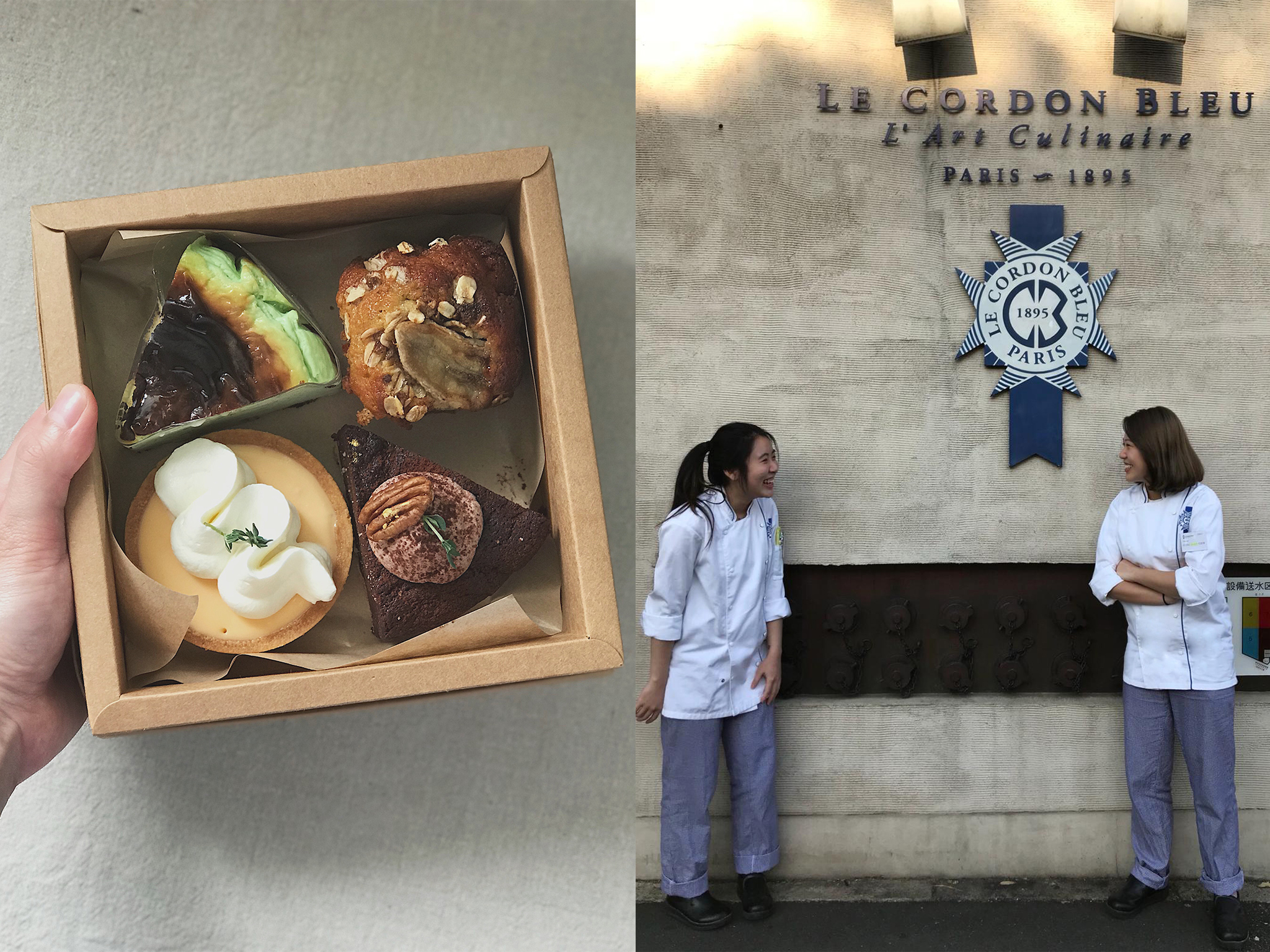 It's a dream they've each had for a long time. Maisie has been running Keikeu Patisserie, an online bakery specialising in entremets and other French-inspired cakes since 2018. The ex-stewardess was inspired by the numerous cafés around the world she's visited. "I used to bake a lot for my friends during my polytechnic days," she shares. "And you know you love doing this when you naturally smile along with the smiles of others." Some of her past creations include rum-spiked mixed fruit madeleine, earl grey shortbread, and biscotti made with longan, almond, and rose water.
Similarly, Sheryl owns online patisserie Before and After, which began operating in 2019. Her love for working with the oven started at the tender age of 14. "I wanted to earn some extra allowance, so I started selling cookies to my schoolmates," she shares. The entrepreneurial baker hasn't stopped baking since, and can often be found peddling her sweet treats at various pop-ups at Design Orchard and the Singapore Chinese Cultural Centre. Many loyal customers return for Sheryl's signature fluffy bagels, studded with tomato and cheese or blueberry with cream cheese, alongside lemon pound cakes.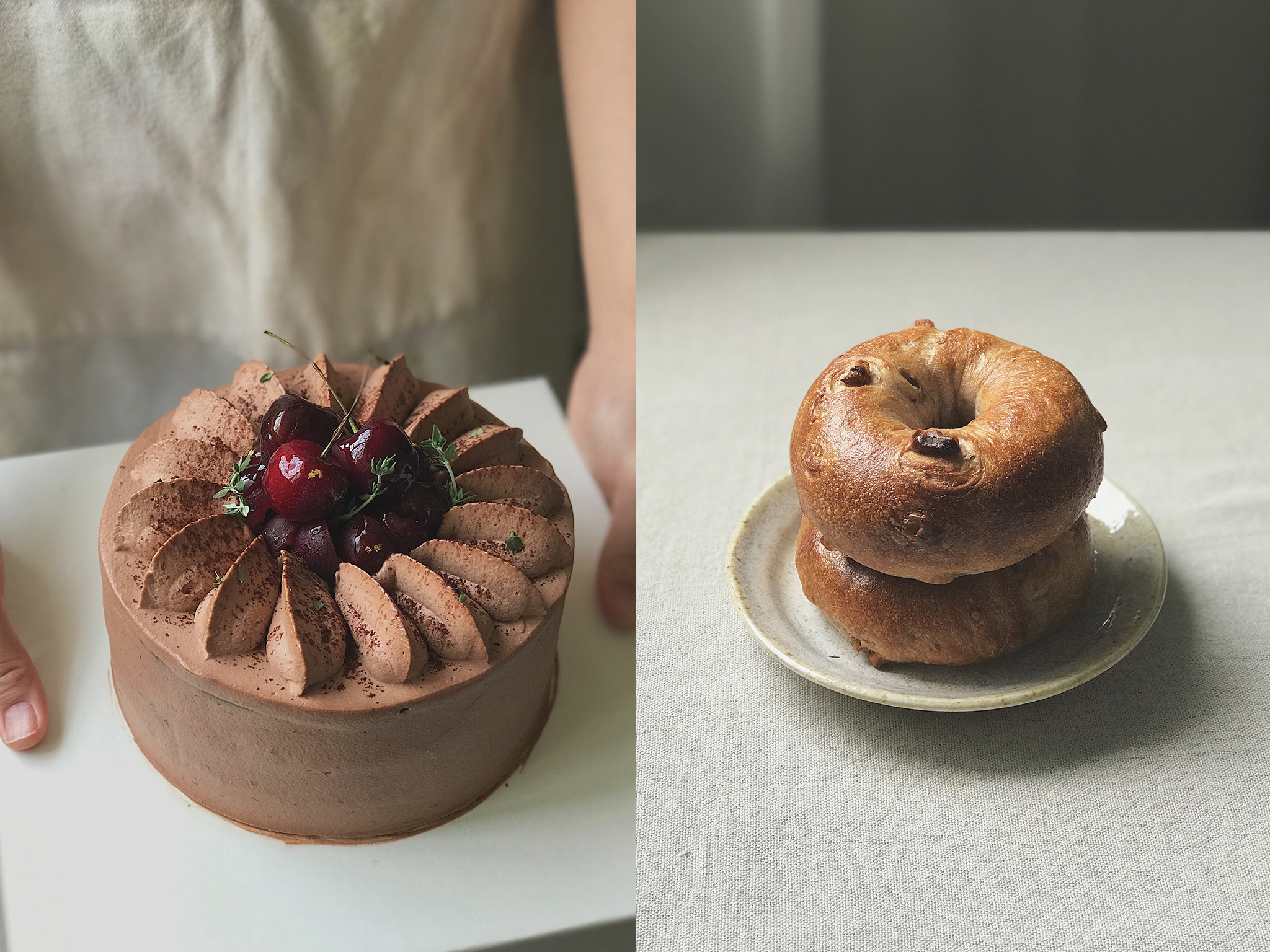 Now, some two years later, they've finally achieved their dream of opening a café to call their own. The 15-seater space, called Simple Café, was conceived to provide a fuss-free escape where people can enjoy a sweet treat or two. "Life's too complicated," says Sheryl on the idea behind the dessert shop. "So we wanted to create a simple place with simple desserts that people can look forward to." It'll feature a completely fresh menu, filled with new creations made especially for Simple Café. While the menu is still being finalised, the bakers teased that bagels, donuts, passionfruit banana tarts, and Bourdaloue pear tart will be part of its debut line-up, with prices ranging between $4 to $10.
Outside of the kitchen, Sheryl and Maisie are currently kept busy with the renovation of Simple Café, which is slated to open on the second week of October at NEWest mall. To help keep costs low, the pair even took on roles as interior designers. "We've put in a lot of effort – in deciding the concept of our shop, to furniture and choosing of tableware," says Maisie.
"We're almost there," adds Sheryl. "Just a couple more weeks before we can meet everyone!"
HOW TO ORDER For those looking to get a taste of what Simple Café has to offer, the pair offers a small selection of treats that are available for delivery. Options include a locally inspired pandan burnt cheesecake ($58), a box of six donuts ($27), and homemade mooncakes ($29 for four) stuffed with yam and mochi or red bean and salted egg. Head over to shop.pickupp.io/shops/467, or stay updated at @simple.cafesg.