In the span of two decades, Les Bouchons has risen to become a household name for classic and value-for-money Steak Frites and French cuisine – it's practically a no-contest at this point. Sporting a casual chic and effortlessly relaxed atmosphere that mimics the authenticity of French bistros and steakhouses in the first two outlets in Ann Siang Hill and Robertson Quay respectively, this third outpost doesn't stray far from its successful roots.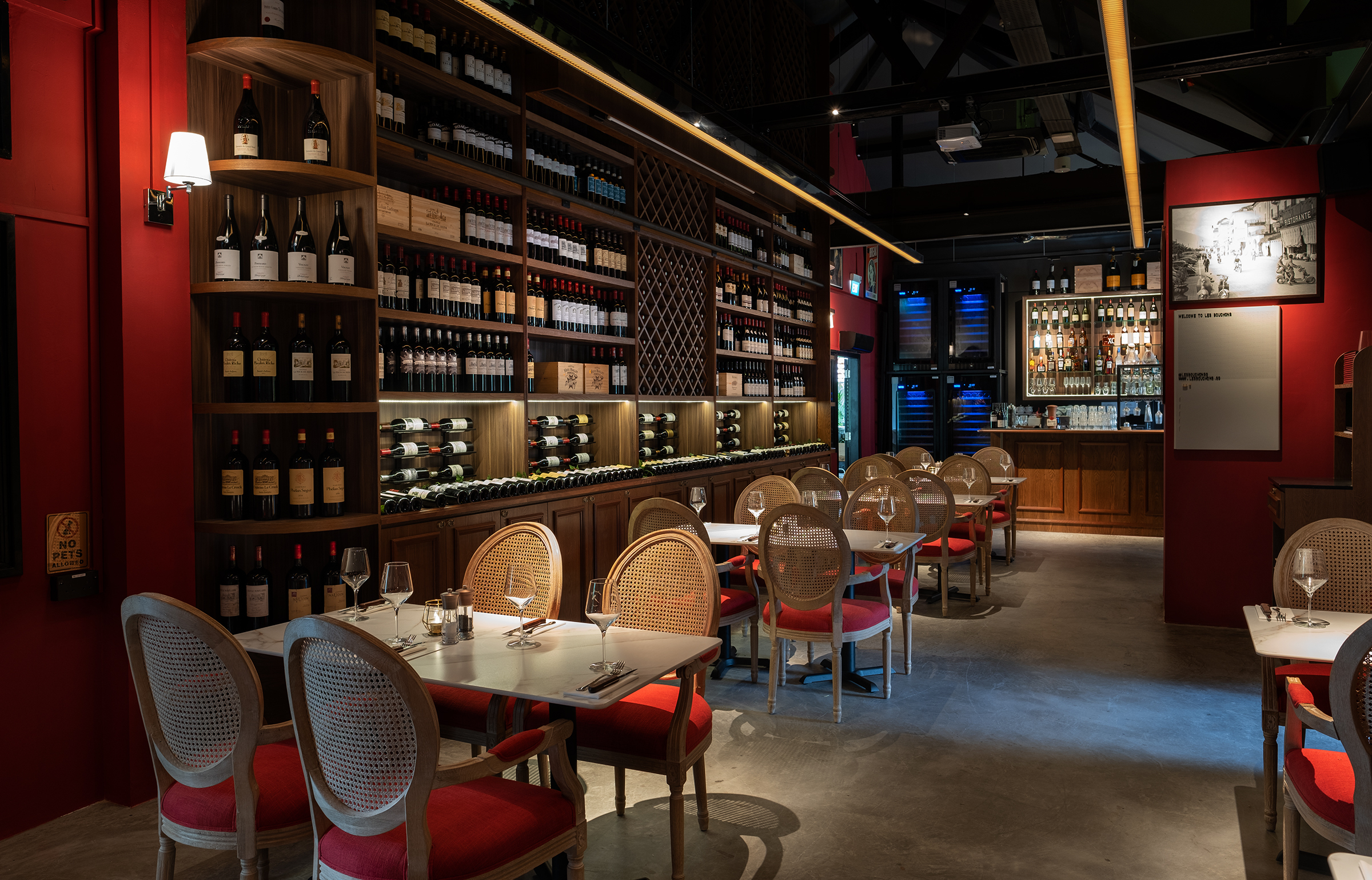 Located in the lusher of the Rochester Commons is a monochromatic two-storey bungalow that oozes with colonial charm. Lounge in the airy verdant alfresco area over a languid weekend afternoon or head indoors into a cosy enclave that is dominated by warm red hues and walls with over 2000 wine bottles that are reminiscent of a wine cellar's grandeur. Francophiles rejoice as a mix of French memorabilia, renaissance and pop art seeks to catch your attention at every turn of a corner from vintage artworks to even an archaic silver cash register.
It would be out of character for Les Bouchons to not serve up its evergreen signatures such as the jazzed up Grilled Black Angus Rib Eye with Vigneron Butter ($50), decadent Super Entrecôte Grilled 500g US Black Angus Ribeye ($68), and the ultimate indulgence of the Giant 1kg Côte de Bœuf Angus Prime Rib ($138, for two persons) alongside must-order sides Épinards à la Crème Creamed Spinach ($13) and the famed free-flow twice-cooked homemade fries.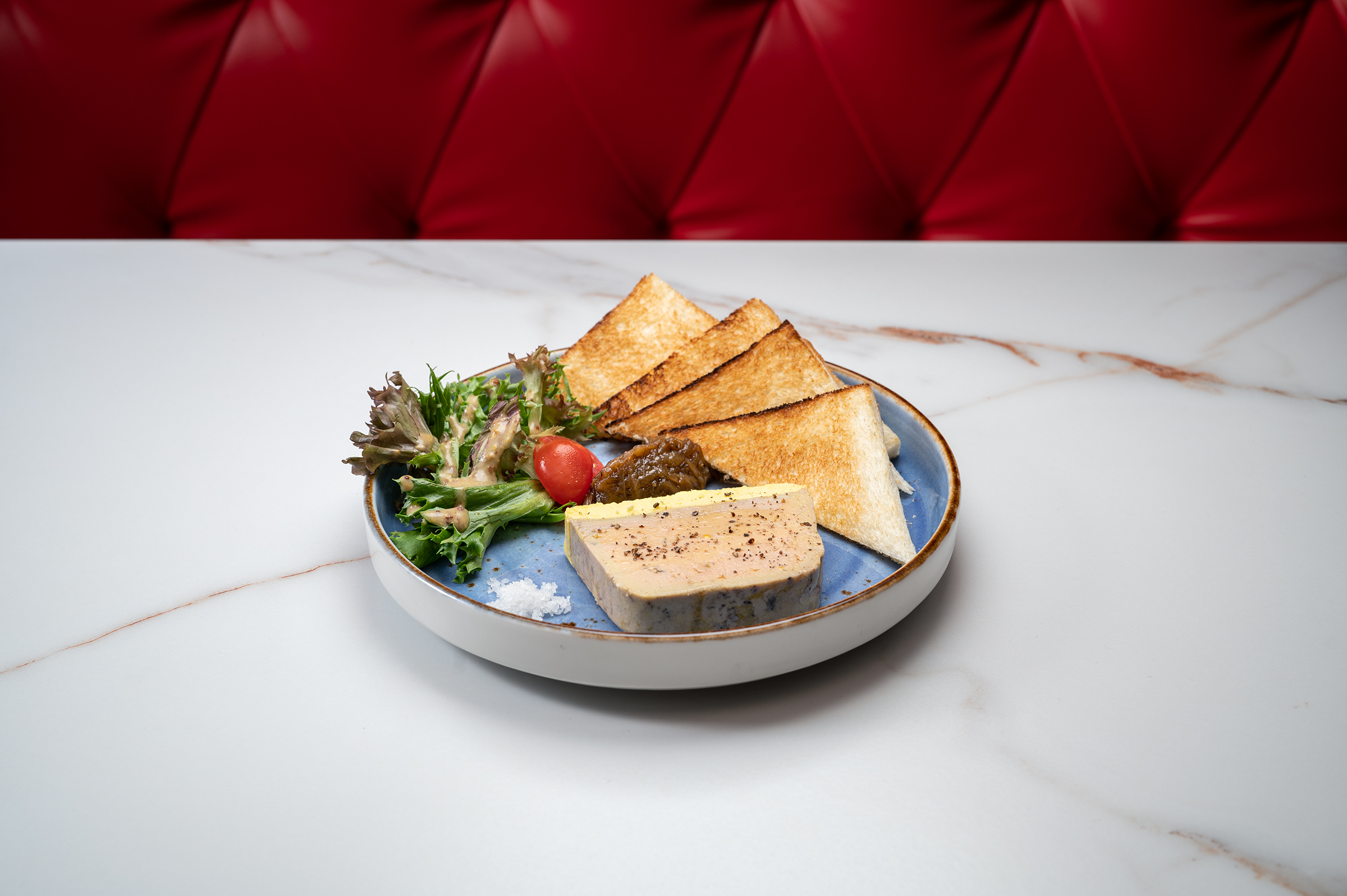 But the new locale also debuted with a charming new menu that came to surprise and please. A fine example of a new entrée is the Rochester Commons exclusive Terrine de Foie-gras Maison with Onion Chutney and Toast ($26). Loosely spread the richly delicate meat butter on the warm toast and top with caramelised soft sweet onions for an elegantly balanced bite that will make any foie fan swoon. Other worthy mentions include the silky earthy French Ceps Soup with Truffle Oil ($16) and brightly refreshing French Heirloom Beetroot Salad ($17).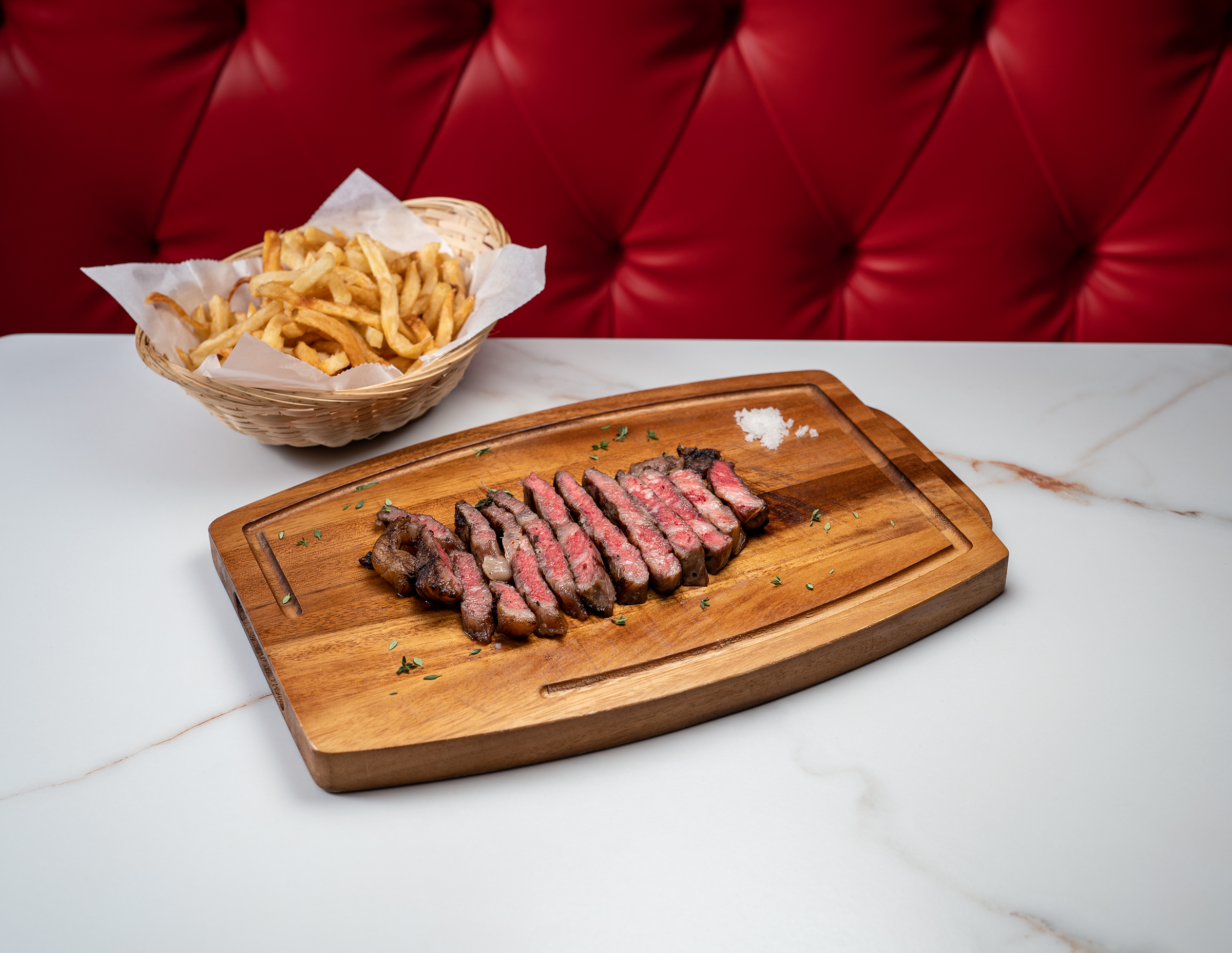 The newest additions to the mains include Grilled Beef Wagyu Onglet ($58), Grilled Canadian Pork Chop 400g ($44), and Grilled Lamb Chop with Herbes de Provence ($48). If you're in the mood to splurge, opt for the Grilled Sirloin Wagyu Japanese Hokkaido Black Wagyu MB +6/7 ($78). This fork-tender 200-gram cut showcases a generous marbling score that presents the right amount of bite and melt-in-your-mouth sensations without it feeling unctuous after the third bite in.
Those who've patronised Les Bouchons (even once) would know that steaks here don't ever disappoint – of course, feel free to disagree if your par is dry-aged steaks. But if like us, you want to be surprised in some sort of twisted irony of having anything but steaks in a steakhouse, you've got to try the Poulet aux 40 Gousses d'Ail ($32).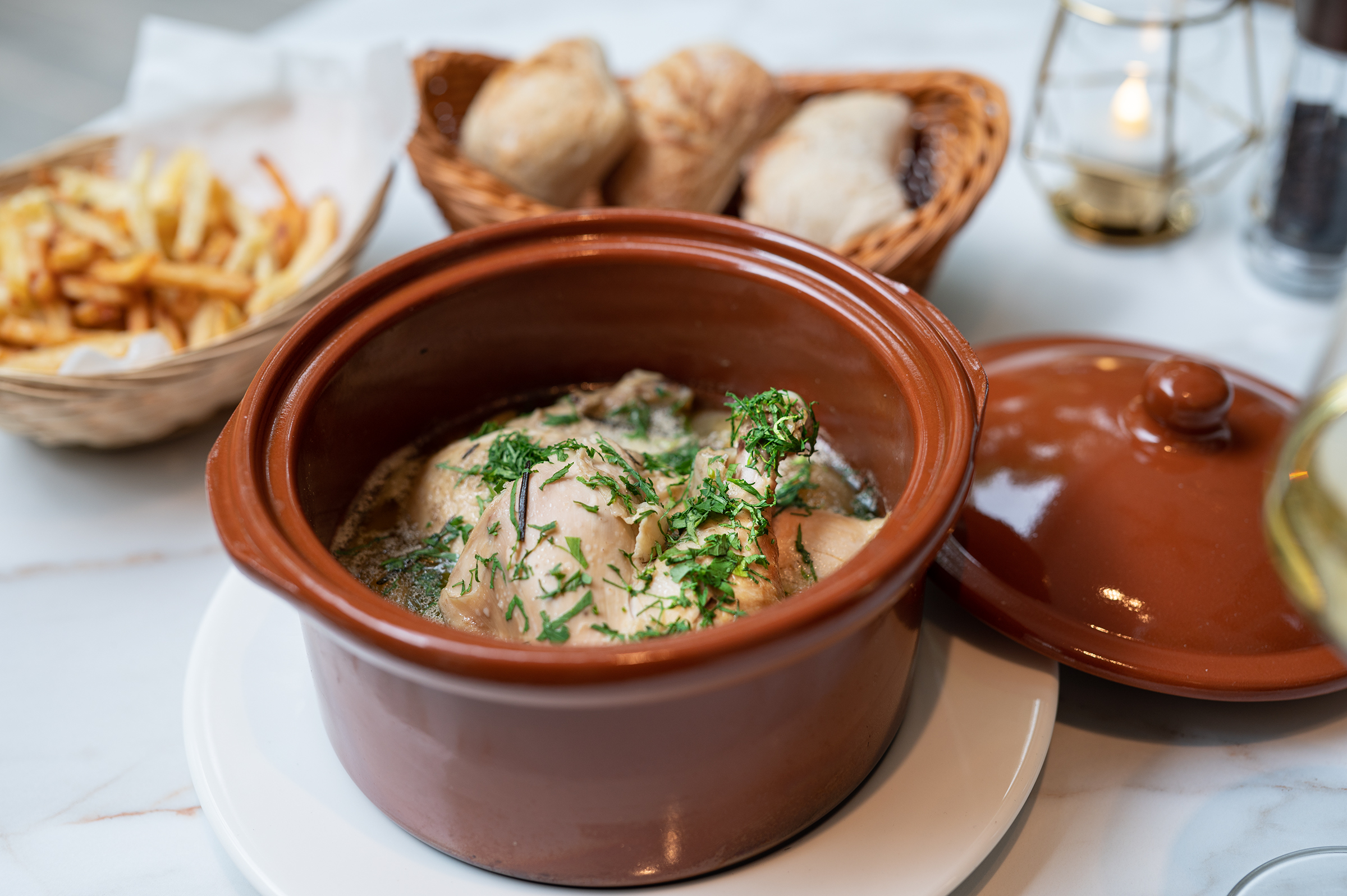 Herein lies the south of France tradition of a 40 garlic roasted chicken recipe that eats like a snug warm hug. Expect a slow-cooked chicken sitting in thyme-forward infused jus with unpeeled garlic and leeks. Best savoured with mellow roasted sweetness from the garlic, leeks and fall-off-the-bone meat altogether in a bite. Incoming pro tip – if you have leftover bread from earlier, use it to sop all that goodness and spread a clove of garlic atop while you're at it. A true pièce de résistance for us, highly recommend.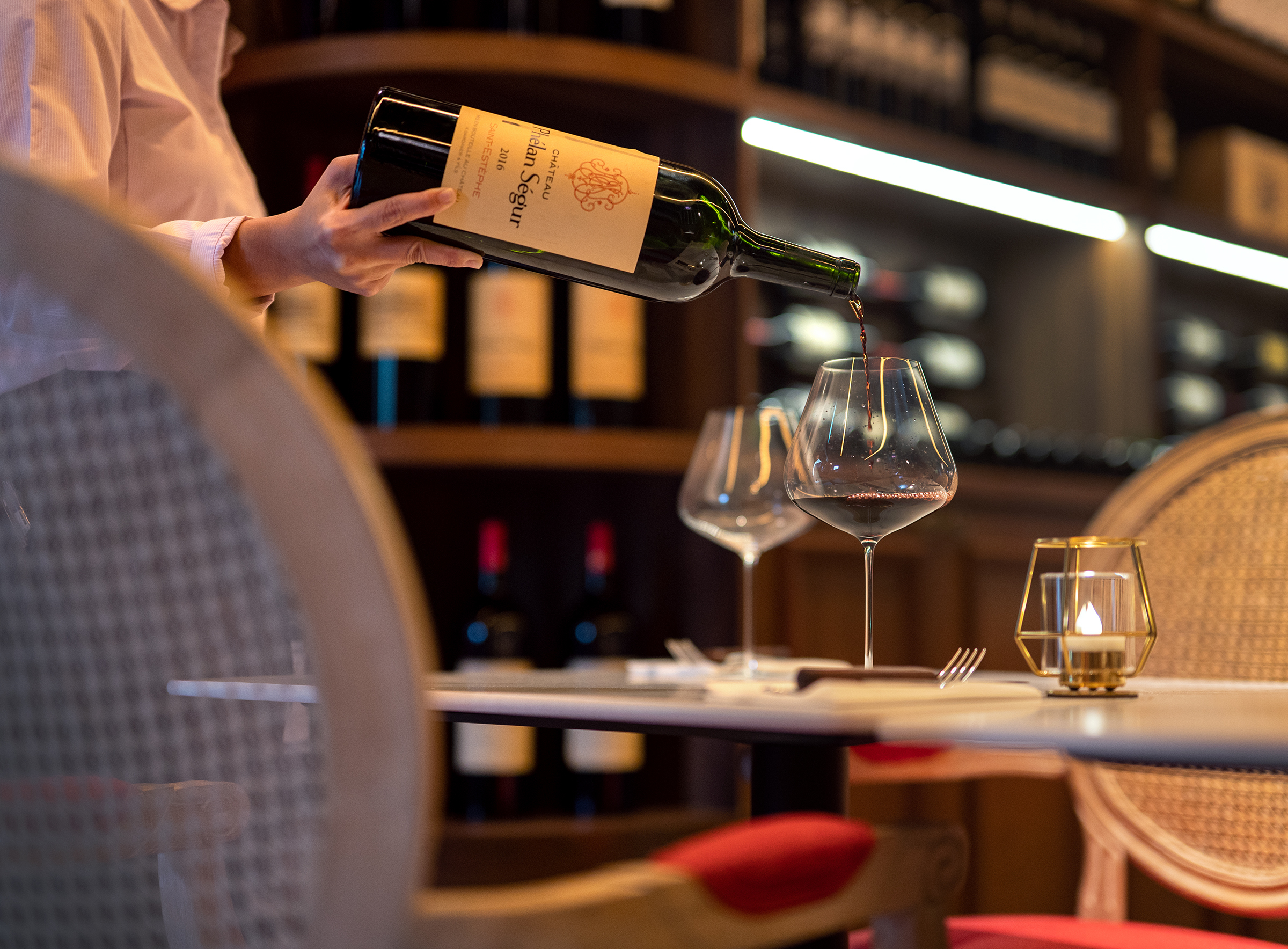 With over 100 labels of wines from the old and new world, rare and vintage selections, with 80% from France available to pair, there's a bottle for every occasion and time of the day. To round off the hearty meal, perhaps immerse yourselves in some French culture.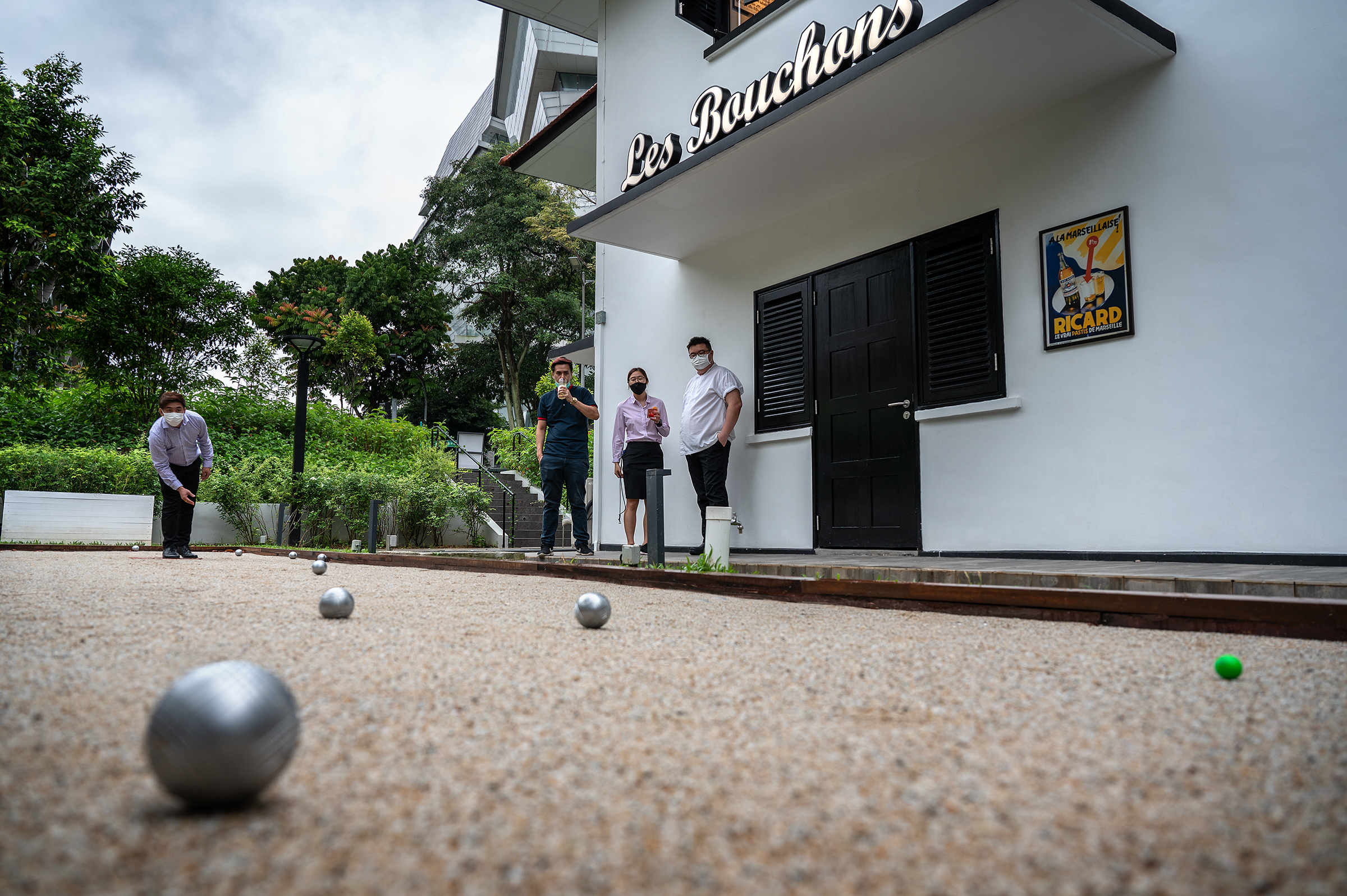 Head down to the quaint backyard where you'll find a pétanque court that celebrates the quintessential South of France pastime. Square off with a couple of buddies over a tipple or two of pastis between turns and unwind over a laissez-faire summertime afternoon.
Read more
Bamboo Bowls: Asian plant-based bowls in Telok Ayer
Raffles Singapore's Hawker Stories first pop-up: Luckmeow
Five restaurants in Singapore placed in Asia's 50 Best Restaurants, 51-100