Making it past a decade is definitely worth celebrating and Bistecca Tuscan Steakhouse is just one fine example serving up the perfected craft that is centred around its famed signature sharing steaks. With the occasion comes a limited edition four-course menu (from $138 per person) that stretches the dollar and treats guests with Bistecca's best hits over the decade during the entire month of March.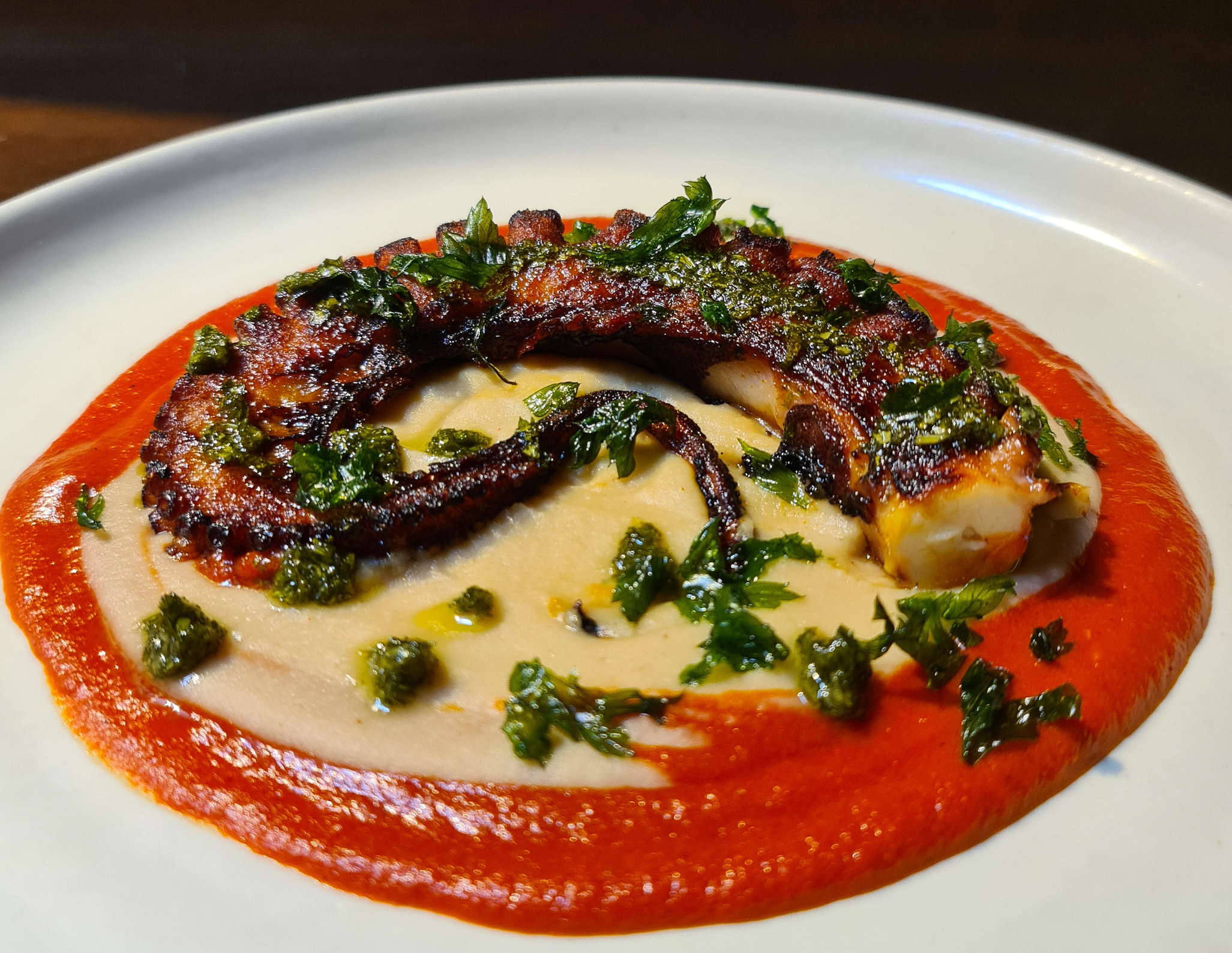 Slide into a cosy leather booth and experience unmatched, intimate dining by candlelight with impeccable hospitality while you start off with a choice of three delectable starters; Fremantle Octopus, Pan-seared Scallops or the heavenly Burrata. We'd recommend going for the soft and supple Fremantle Octopus that comes with a beautiful medley of savoury romesco and refreshingly bright gremolata that accompany each bite. But if you're a sucker for burrata, the creamy textural treat is a no-brainer.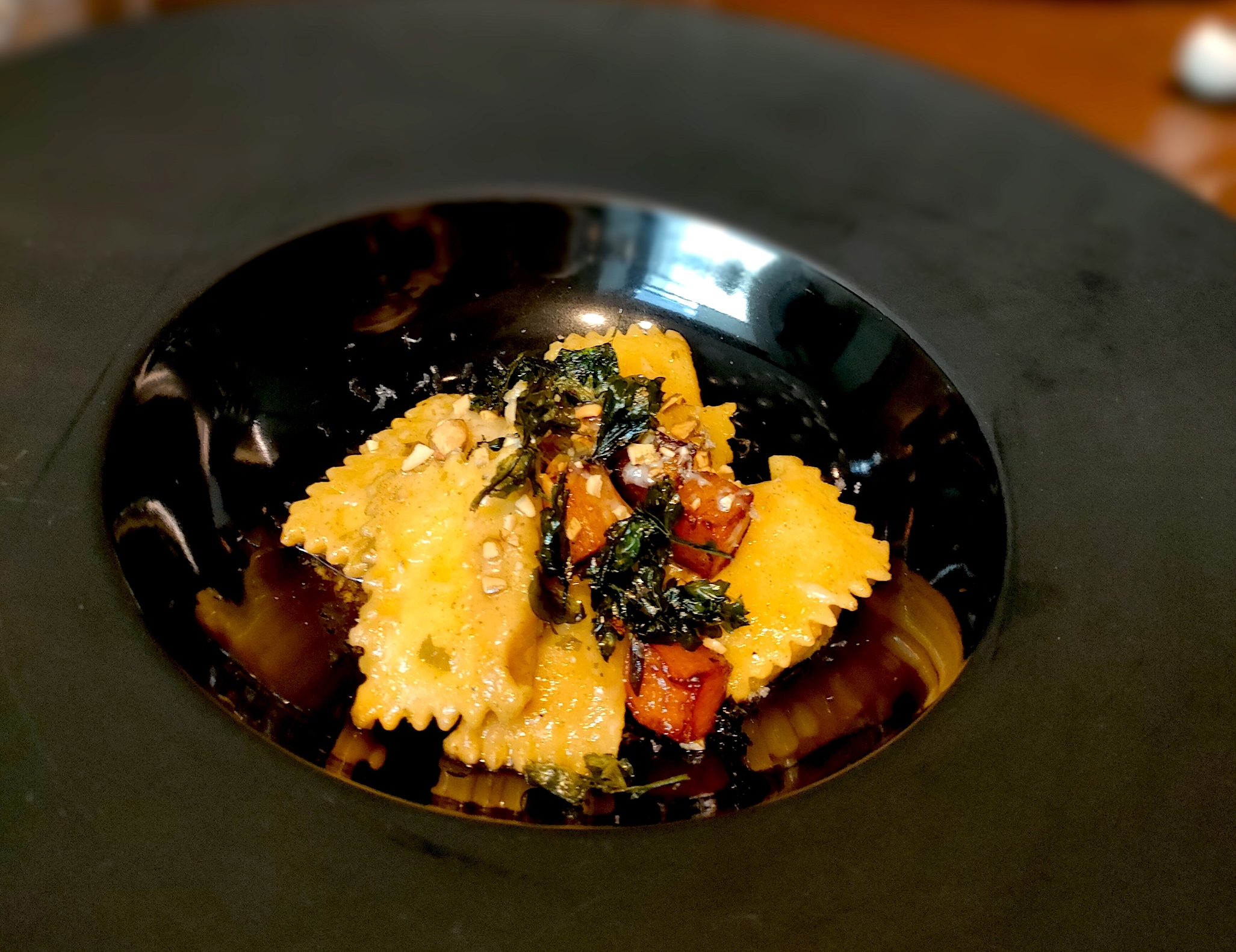 Your next dilemma is the house-made pasta choice of either the Busiate, a beef and tomato ragu or the Japanese Pumpkin Agnolotti. The former was packed with rich beefy flavours that are well balanced with a subtle acidic tang from the fresh tomato ragu. While the latter saw the ingenious combination of sweet luscious pumpkin that mellowed out the typically sharp gorgonzola piccante, all encased in al-dente agnolotti and topped with a handful of diced almonds for textural contrast. Each moreish bite was bursting with complex flavours that kept us going back for seconds. Go figure, it is pretty clear which pasta dish is our favourite.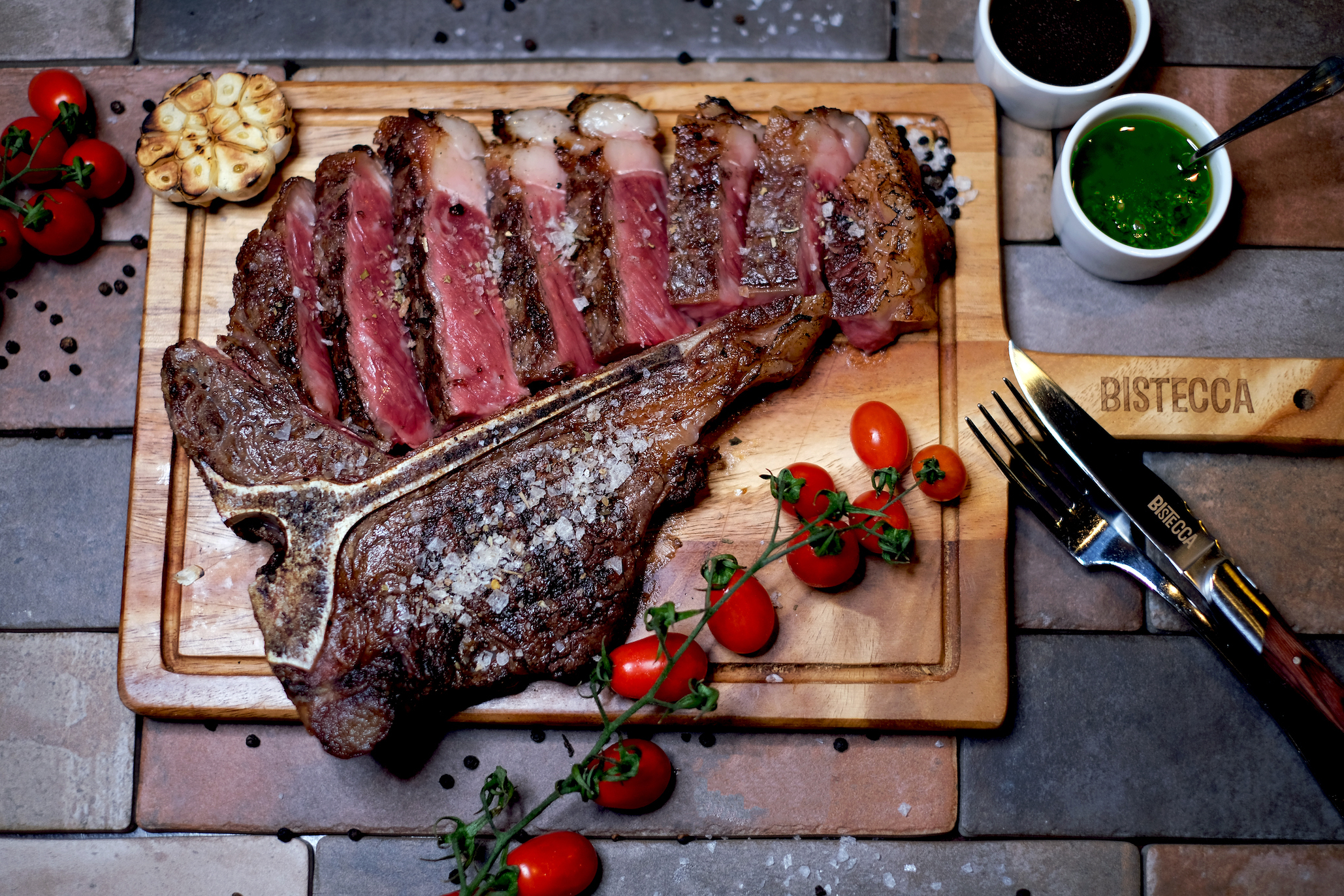 Regarded as the 13th best steakhouse in the world, it's no surprise the centrepiece of the meal is none other than the premium F1 Wagyu (marble score 6+) beef exclusively imported from Australia. Choose between the Fiorentina, a classic T-bone or the Costata, a bone-in ribeye with both options ranging from 900g to 1.3kg – dependent on the number of guests at the table. We'd recommend going with the Fiorentina cut as it featured more tender succulent meats. It is then wood-fired grill to produce a smoky exterior char but still red and juicy on the inside. But leave the cooking to the experts, you'll only need to warm up your tastebuds for what's to come.
Of course, a range of house sides such as the classic Steak Fries, Sauteed Wild Mushrooms, decadent Mac n' Cheese come along with the steak as calefares. But whatever you do, don't ever pass up the opportunity to order the Garlic Potato Puree, this unassuming simpleton of a dish hides silky flavoursome dollops of carb-lover dreams. Put it this way, we'd happily replace our fries with this dish.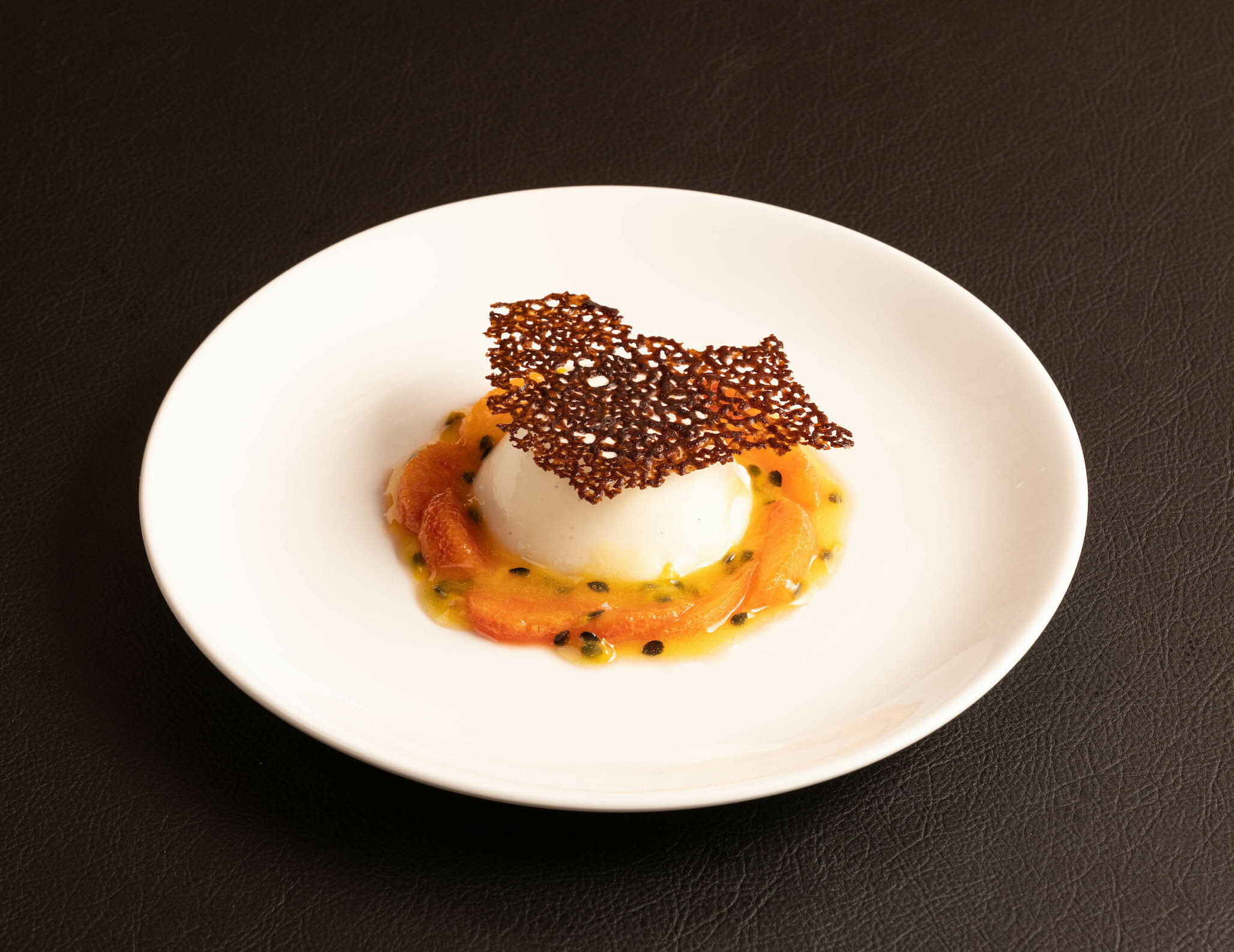 Save some space for dessert as you'll be spoilt for choice with four indulgent desserts including traditional Panna Cotta and Tiramisu, Black Forest Ganache and the delicious but not-so-Italian Sticky Date Pudding. Alas, wash it all down and toast to Bistecca's 10th anniversary with a complimentary glass of bubbly or your choice of wine.
Looking back, it ain't hard to see how Bistecca made it past 10 years with its consistency and quality assurance. Here's to 10 more stellar years ahead! Carnivores, treat yourself with Bistecca's best hits this March, you won't ever regret it.
Book here.
READ MORE
Nobu opening a Singapore branch this May
1-Altitude officially closing its doors after 12 stellar years
March Exclusive: Tiffin Room's holy matrimony of rich food, culture and history