If you needed a reason to visit the Night Safari, then here's one – the park has just welcomed four new Tasmanian Devils, a first in Singapore.
Visit these iconic predators from Australia at the public exhibit at the end of Night Safari's Wallaby Trail. According to Mandai Wildlife Group, the four female Devils are around three years old and adorably named Crumpet, Snickers, Jesse, and Panini.
Tasmanian Devils are carnivorous marsupials known for the distinctive screams and screeches they make during fights and when feeding. In the wild, they live in dry shrublands and eat prey as large as wombats and sheep.
Their new home at Wallaby Trail mimics the Devils' native habitat as much as possible, consisting of two climate-controlled indoor exhibits, two large outdoor habitats, and more indoor dens and outdoor yards that are out of the public eye. Rock and water features as well as Australian trees – such as Eucalyptus – and shrubs – like the Red Flowered Silky Oak – have been added to help the Devils feel more at home.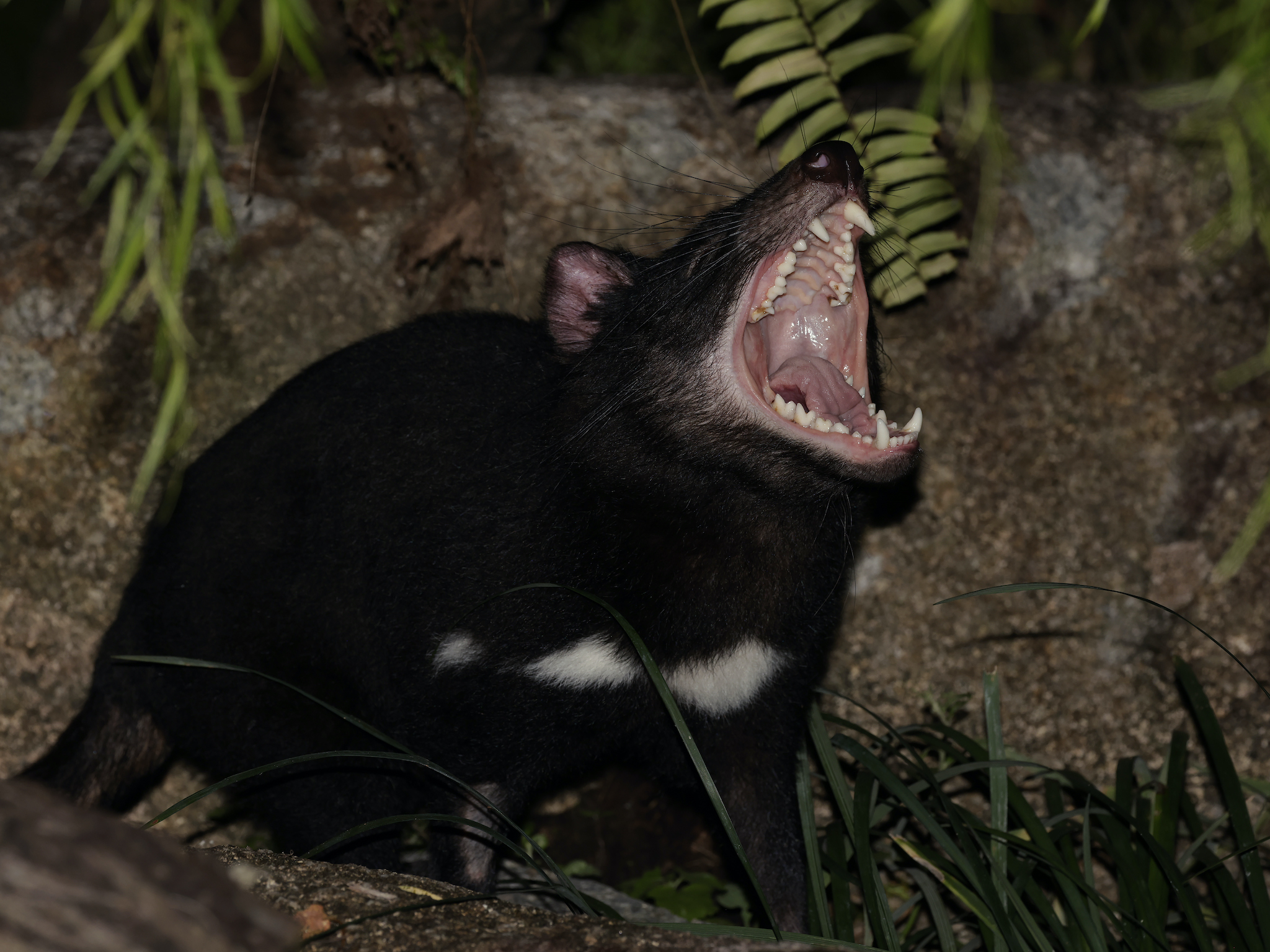 These Tasmanian Devils have got personality too. According to Razak Jaffar, Assistant Curator for marsupials, Mandai Wildlife Group, Crumpet's a confident one who likes to explore her surroundings, while timid Snickers tends to hide away in her nest box when intimidated. Meanwhile, Jesse and Panini have overcome their squabbles and become inseparable.
The Tasmanian Devils are not mere novel additions to the Night Safari. Crumpet, Snickers, Jesse, and Panini are part of the insurance population managed by the Save the Tasmanian Devil Programme, led by the Department of Natural Resources and Environment Tasmania, to save the species from extinction.
In the wild, Tasmanian Devils are threatened by a highly contagious disease called DFTD. This disease is spread when the animals bite each other in fights or during mating, causing large facial tumours that limit their ability to eat. Due to DFTD, the wild Tasmanian Devil population has declined by at least 80 percent in affected areas.
Visit the Tasmanian Devils at Night Safari – book your visit here.
READ MORE
Catch pop star Harry Styles live at the National Stadium on March 17
Sway to the slow groove of Cigarettes After Sex on February 1
Discover the lesser known heritage of Woodlands with this new heritage trail