On paper, modern Asian restaurant Hue has got it all. A one-pager of a Thai-inspired menu, a stylish interior, and a prime spot right along the café stretch of Jalan Besar's Tyrwhitt Road – it's the complete recipe for success. And people seem to be lapping it right up, with many praising Hue for its creative plating and clever fusion fare. That alone was enough to spark our curiosity, so we made our reservations and went down a busy weekend night.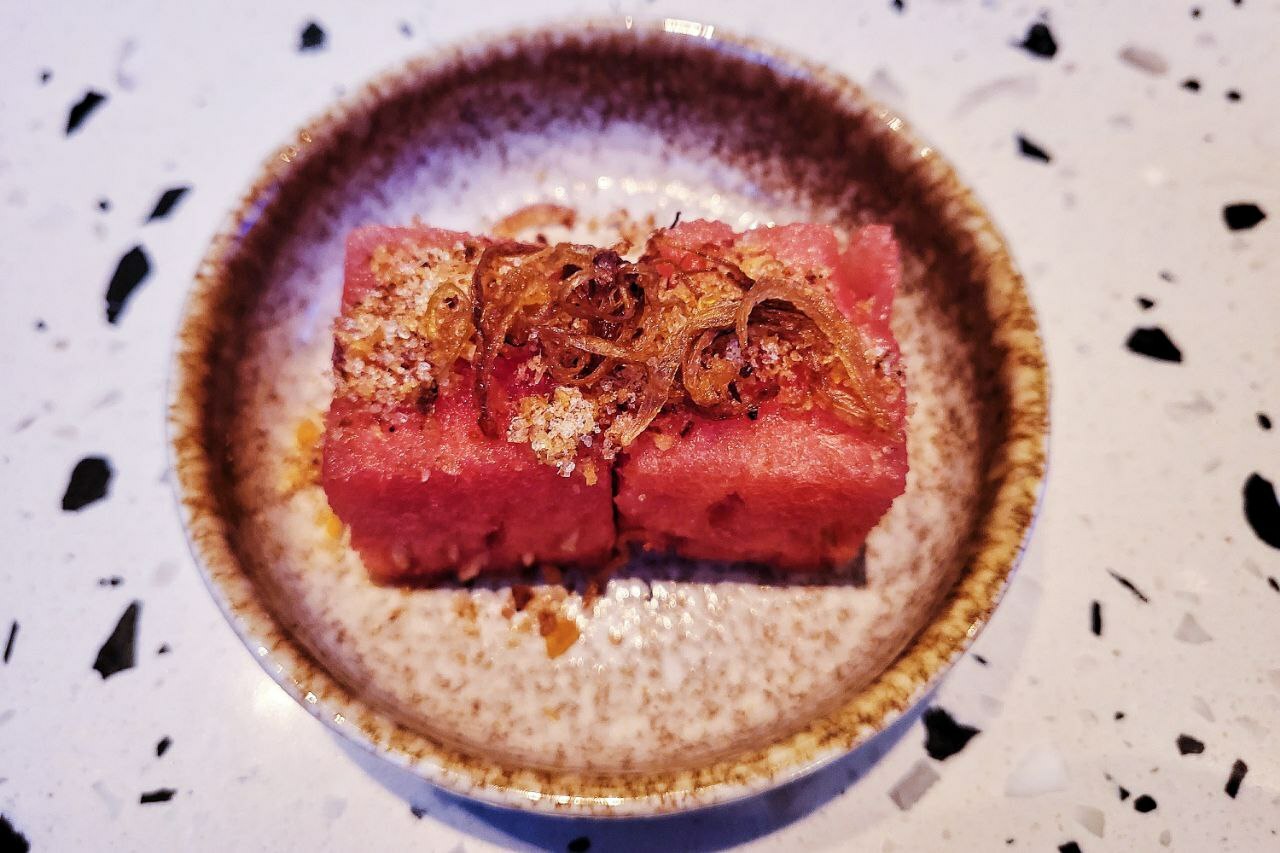 Everything was promising at first sight. The complimentary appetiser, lightly salted watermelon squares with fried shallots, was unique but tasty. Not to say that it went downhill from there, but spoiler alert: this was our favourite of the night.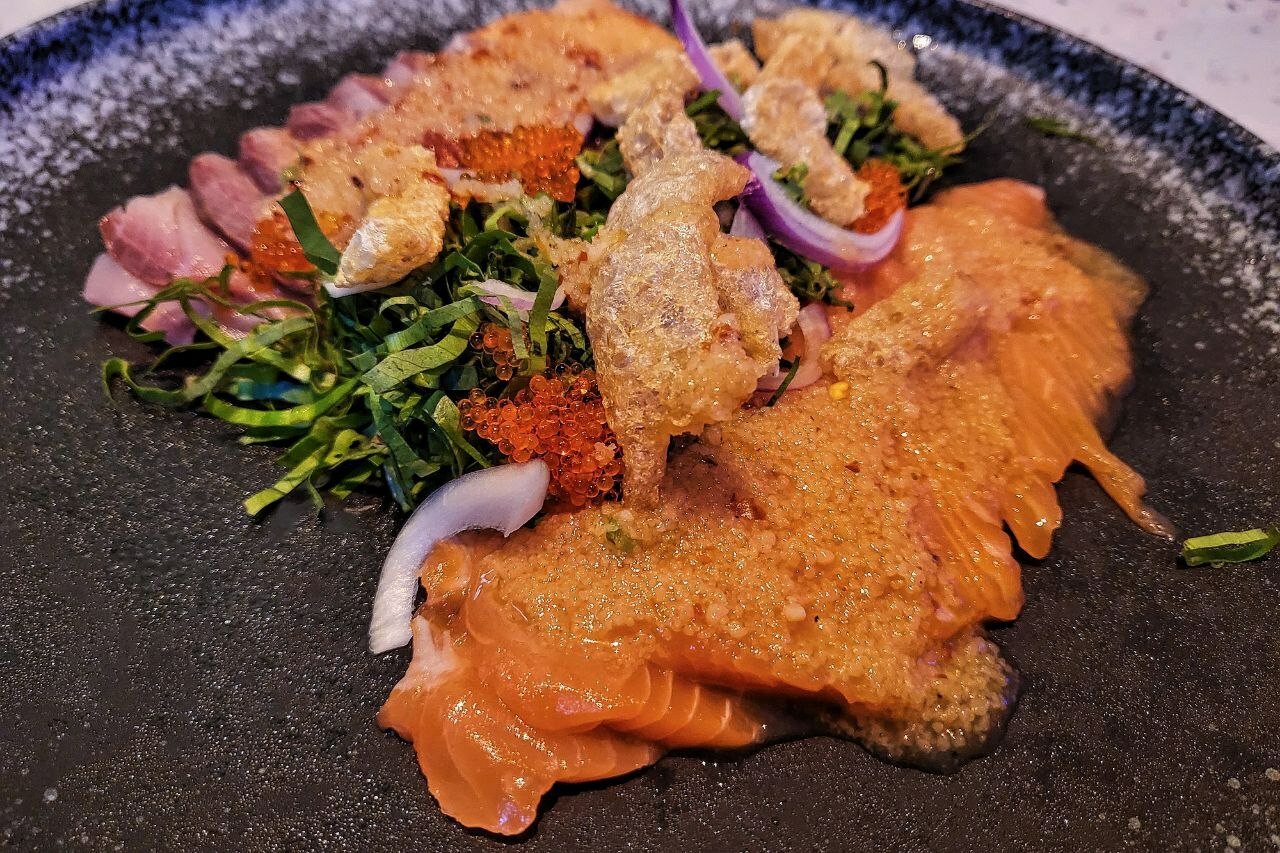 They've got a dish titled What The Fish ($24). It's a raw fish salad with cuts of salmon and what could either be kingfish or hamachi (amberjack). Truth be told, we weren't fully sure about the latter, since the waiter described it as hamachi but the menu stated otherwise. The salad comes topped with fish roe and pork crackling, and you can choose between a larb or coriander dressing. On top of the obvious Singlish reference, we applaud them for featuring the sweet-sour flavours of Thai cuisine but the dish itself didn't leave a lasting impression.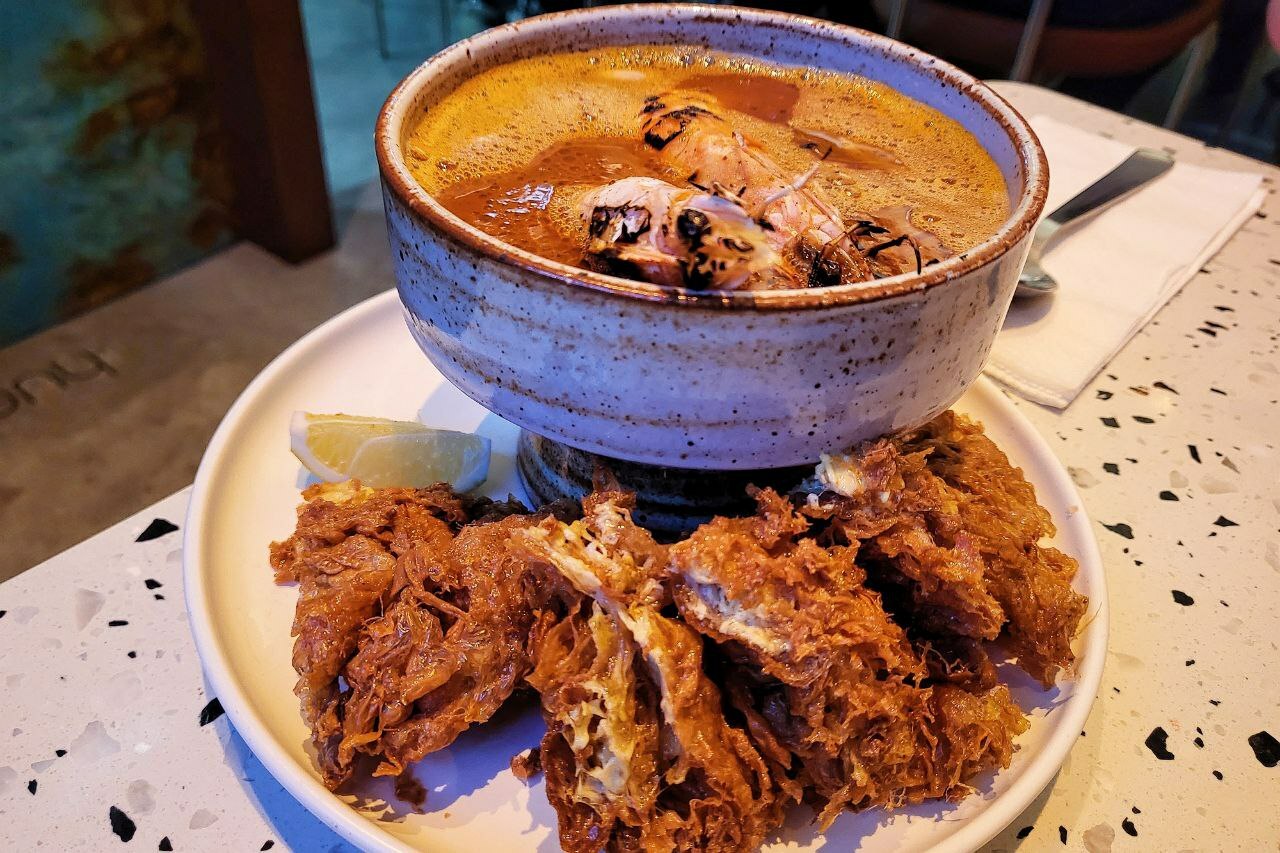 The Not a Tom Yum ($19) comes highly recommended by past diners, made from a charred seafood broth. The origins of this are debatable: it's said to be inspired by the spiciness of Southern Thai cuisine. Instead, it bears a stronger resemblance to a hawker bowl of prawn mee – tasty, in that the broth has evidently been left to steep for hours. We can't fault them on this though, as the dish's name suggests, it is not at all a tom yum with sparse use of ingredients like lemongrass or galangal.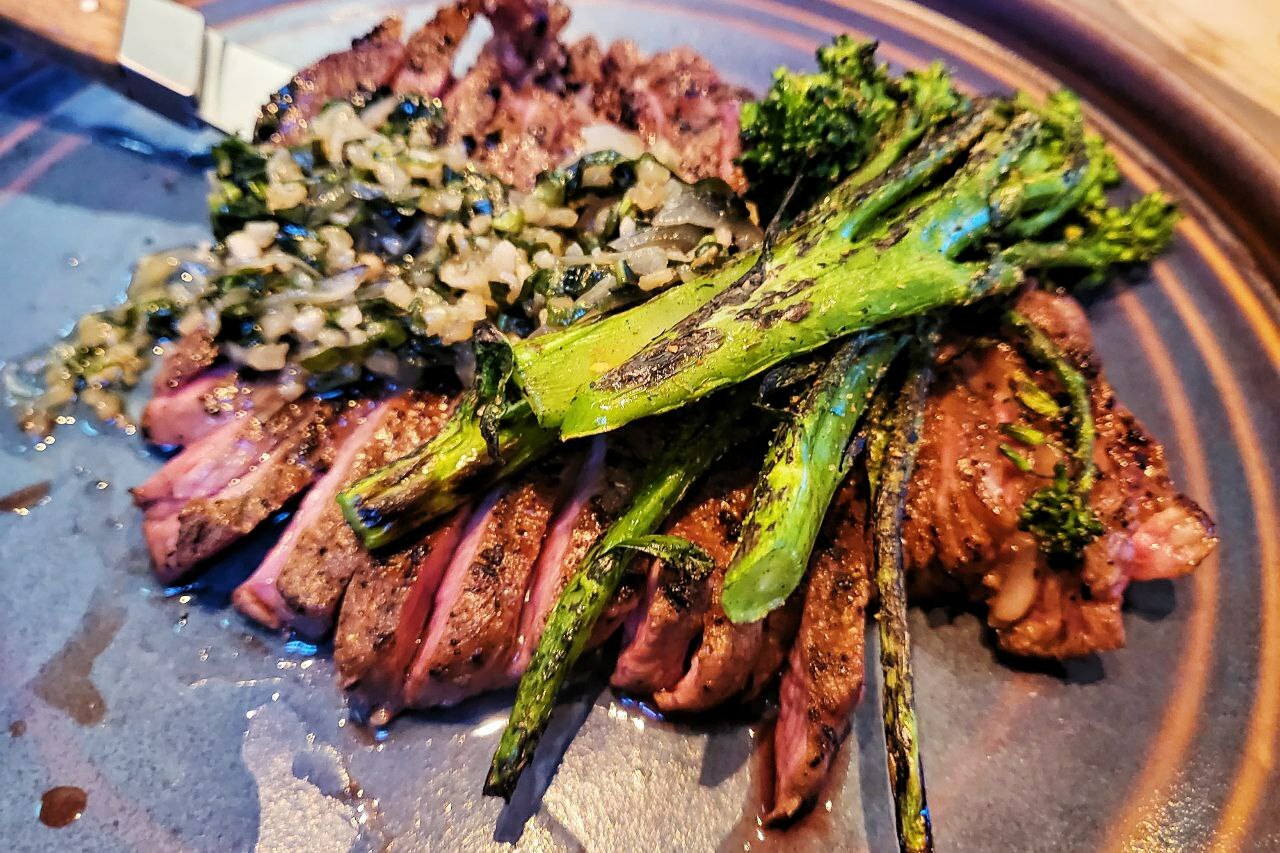 They do a myriad of other dishes, such as a DIY lettuce wrap with minced pork ($19) and a deconstructed pad thai ($21). For something more substantial, the chargrilled Angus ribeye $35) with a side of broccolini isn't a bad choice. Unfortunately, if we had to sum up our experience in one word: mediocre. It had us questioning what fusion food means, and besides the rare few who do it well in Singapore, if there's even a place for a supposedly Thai-inspired restaurant that's so far removed from its roots. Not exactly a flop, but no matter how stunning their presentation was, we left unenthused.
Try it for yourself by booking here.
READ MORE
Famous Le Matin Patisserie reopens with two new outlets
Enjoy new hearty Southern Italian dishes at Waterfall Ristorante Italiano
Hello Arigato now has a new café in Joo Chiat