After a fortuitous run since their highly anticipated debut last July, Mr Holmes Bakehouse seeks to welcome 2022 with a fierce inventive mix of savoury and sweet flavours in delightful pastry forms to please the local palate. Yet to experience the new wave of decadent pastries and treats? To ease you the dilemma of cluelessly choosing bakes off the counter, the team curated a Monthly Box of Six featuring three cruffins, three doughnuts with a monthly switch of weekend exclusives for first–timers and regulars alike. But enough about the nitty–gritty stuff, we know you're here for them treats so here's what we had.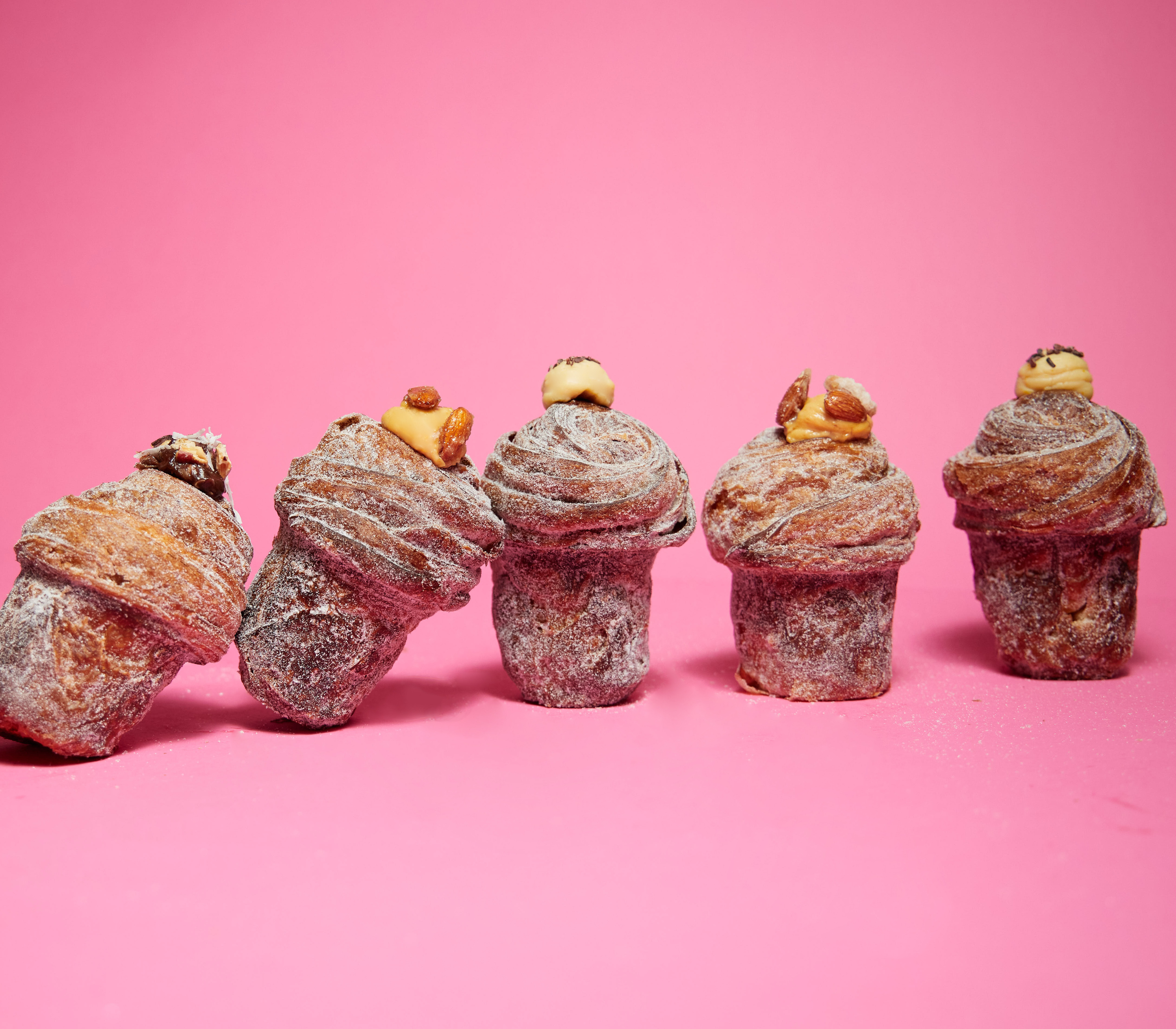 Sundried Tomato & Bacon Jam Cruffin
A new savoury signature is born instead of the typically sweet flavours that dominate the space. We really enjoyed the crisp cheese skirts formed from bits of gruyere that are incorporated while proofing when baked. Filled with tomato and chive cream cheese and bacon jam, every bite reflects a rich, creamy yet smoky savouriness that is worth each and every Bulgarian squat you'll be doing after.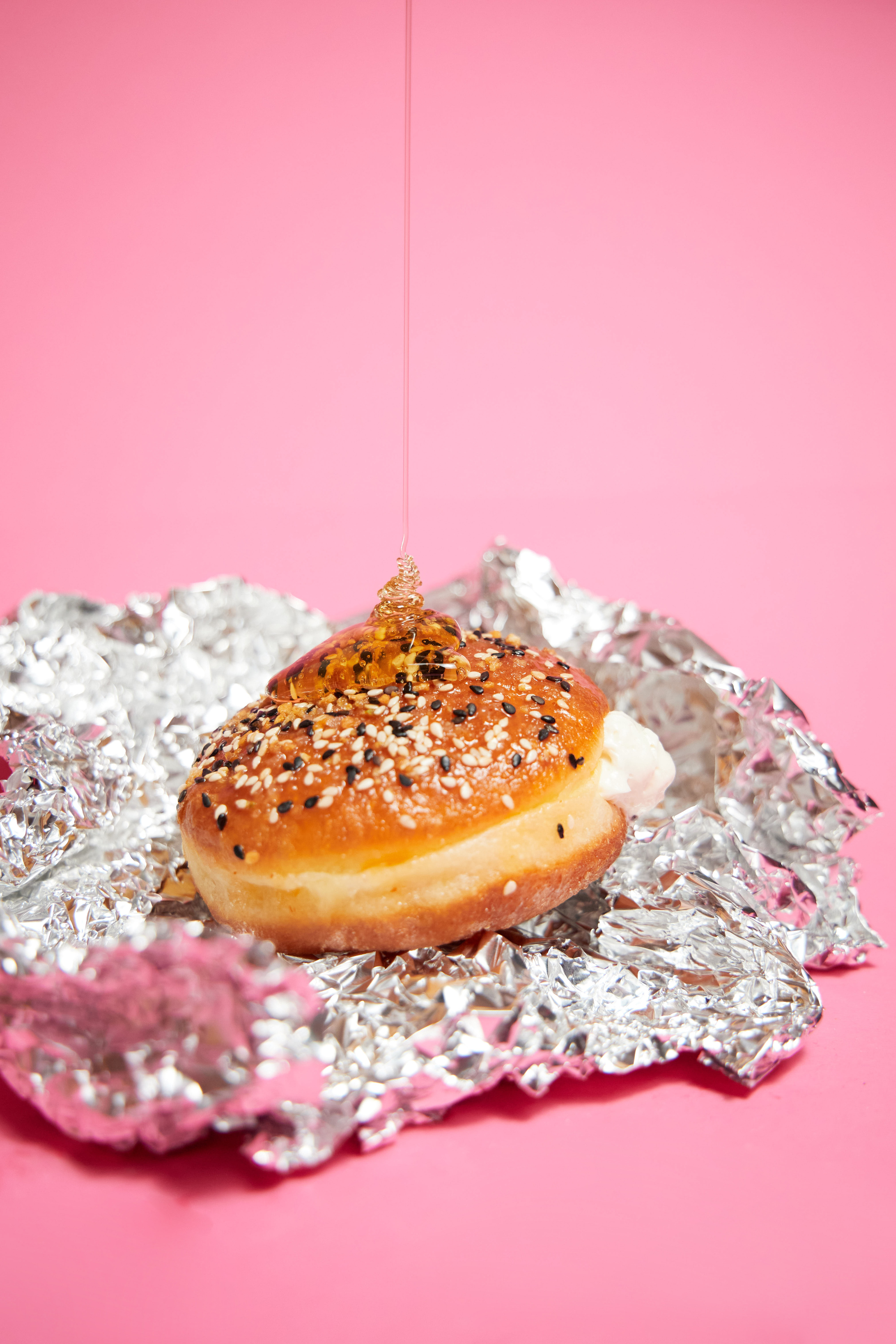 Everything Donut
This heavenly ball comes filled with chive and caper cream cheese within a fried brioche. Followed by a glaze of spicy Sriracha honey and a coat of house-made Everything seasoning to give you a sweet, savoury yet some contrast with a tinge of spice in each bite. Just look at it, this is one donut that doesn't play!
Speculoos Donut
Speculoos fans, this one has your name stamped on it! Piped with spiced caramel cream incorporated from the iconic Biscoff spread and garnished with a Biscoff cookie, this popular treat will sort out all your Breakfast, Brunch, High Tea cravings. If we're being straightforward, it's a pretty darn good donut that promises to satisfy any sweet tooth.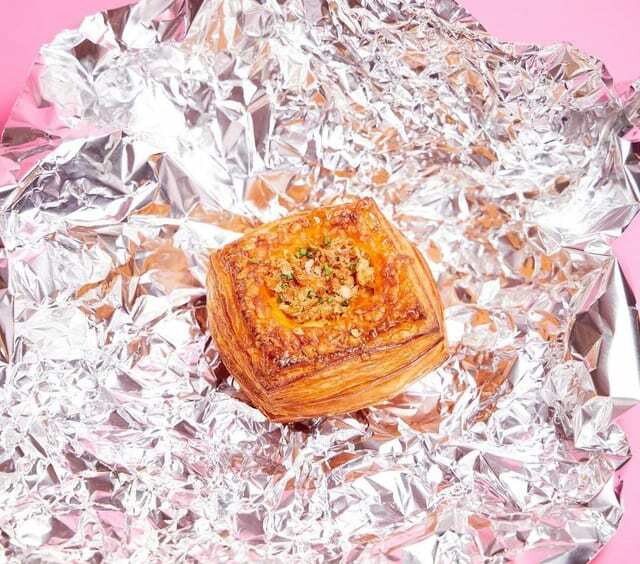 Bacon Mac & Cheese Danish
This flaky rectangle with a red cheddar bechamel, bacon-studded Mac & Cheese centre is topped with more red cheddar cheese and a sprinkle of herbed croissant crumbs and chives. Balance does not apply with this danish (in a good way) as the rich gooey centre is heavily complemented by buttery pastry that pleases one's deepest darkest carb cravings. Our only gripe was that we wished for more smoky bacon bits to take our debaucherous afternoon to the next level.
Pistachio Mixed Berry Croissant
Twice-baked to add crunch, the Pistachio Mixed Berry Croissant comes generously draped with nutty fragrant pistachio frangipane and a tart mixed berry jam cooked from strawberries, raspberries, blueberries and raspberries. A well-engineered attempt to balance the sweet with some sour. Albeit it's ordinary appearance, – it is really easy to glance past it amongst all the beautifully raised cruffins – make no mistake that this is a must-order when visiting according to our Food & Drink Writer, who kept reminiscing about it as we headed back to the office.
Irish Cream Cruffin
Piped with boozy Irish breakfast cream using Bailey's Irish Cream, and brightened with hints of orange with an added crunch factor from a sprinkle of cacao nibs, this cruffin sure sounded like the perfect treat on paper. Our thoughts? It fell short as in reality, it came off as a flat one-note pastry that lacked both a boozy punch from the Irish Cream and some balance from the orange we so desperately sought for after the second bite. A definite miss for us.
Tuna Sandwich
The last thing we'd expect to enjoy at a pastry bakehouse is a Tuna Sandwich and boy were we treated with one hell of a good sandwich. Toasted homemade rye sourdough, generously slathered with creamy tuna salad mixed with chopped kale, pickles, onion, in a lime mustard and white truffle fragranced mayonnaise to provide a crisp and bright acidity to each bite. It was only after a casual banter with the chef that uncovered the fact that this tuna sandwich recipe used to be what she made at home for her family, which is also why it was executed with the utmost integrity and pride. Simple but oh–so–hearty, we kept going in for more and even when we were leaving the spot, City Life Writer, Izza couldn't resist but order one to takeaway.
All in all, Mr Holmes Bakehouse delivers way more hits than misses with this new menu to welcome 2022 and our favourites are definitely the new signature savoury Sundried Tomato & Bacon Jam Cruffin, Pistachio Mixed Berry Croissant and the pleasantly surprising Tuna Sandwich. While our job here is done and bellies filled, we're still looking forward to you trying them for yourself.
Visit them now at Mr Holmes Bakehouse
Read more
You can now try gourmet pastries by Noma's ex-pastry chef at Le Matin Patisserie
Hotel baker now sells gourmet tarts with gooey centres from her home
Former Michelin-starred restaurant head pastry chef opens her own virtual bakery, Tigerlily Patisserie