After the pandemic, Singaporeans will not take the club scene for granted again. Nightclubs in Singapore, once-crowded dance floors, have remained empty for months. If you need reminding, clubbing involves close contact activity. Sweating, shimmying next to people and tongues interlocking (if you're lucky). Generally, you'll find strangers invading each others' personal space until the wee hours of the morning.
While we welcome such escapism as a chance to blow off some steam after the relaxation of restrictions, however, clubbing antics aren't particularly pandemic-friendly, which has raised many questions on how clubs might look post-pandemic. Nightlife as we know it isn't going to be the same. What will clubs look like after Covid-19? And, most importantly, will they be safe?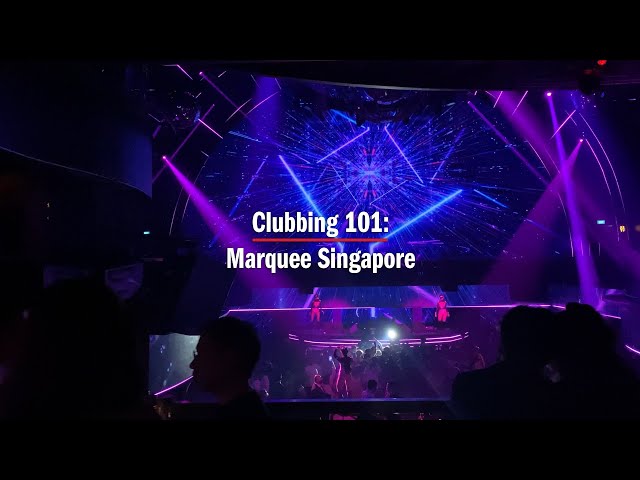 Marquee Singapore, like all clubs in Singapore, has been closed since the pandemic plunged the city into lockdown. Now that it has reopened, the Time Out team decided to dust our dancing shoes and make our way to the club on a Friday night.
We arrived pretty early that night, but crowds had already gathered outside Marquee Singapore – snaking queues with eager clubgoers (which already looked like a party on its own outside). Normally, people see a line and give up, but not that night. The city seemed to have exploded. The people at Marquee greeted us and after showing our vaccination status on the Trace Together app, we got stamped on the wrists and we were in.
Then seven hours passed.
I'm kidding. The feeling of curiosity slowly crept back in – the kind of anticipation where you walked through a dimly lit room or a corridor that leads into a vast space where you witness bodies moving to the music. Bass hitting hard and lots of people-watching. We were ushered to our table where the team at Marquee and MBS Singapore got for us, along with two complimentary bottles.
The experience at Marquee seemed old and new at the same time. It was like coming back after a long vacation, and dying to know what I had missed, only this time, nothing actually happened. It was a peculiar feeling initially – not knowing the rhythms of a conversation, or... what to do with your hands let alone your facial expressions.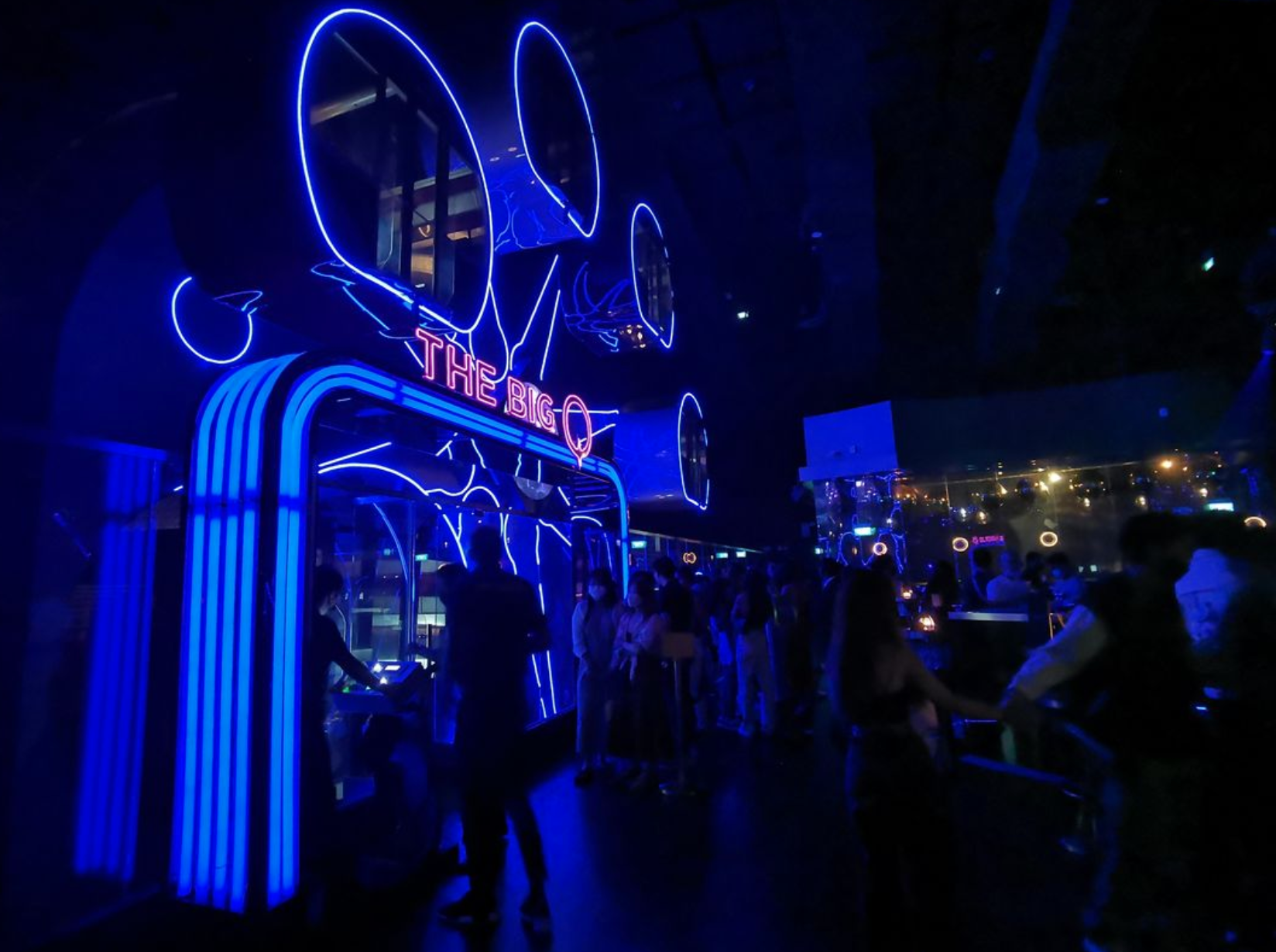 We explored the club, queued for the Ferris wheel and the club's iconic slide. All this with a mask on. Before we knew it, the space was full and the dance floor was wild. The club was also already filling up with nightlife performers wearing fishnet stockings no less. The whole experience of a club comes from the atmosphere - and this did not disappoint. No drinks on the dance floor (and smoking room) but the crowd partied hard and sang to remixes of top 40 hits, all with masks on. Security was tight on the dance floor, they ensured everyone was wearing their masks all the time. Avoid removing it at all costs, unless you want a flashlight shone on your face.
Two years without hookups in clubs had clearly created a lot of sexual frustration. Clubbing has always been known to be a social event with hookups on the side. From where we were standing, we witnessed two couples hooking up at the corner (and side-by-side). Oddly, we had two strangers walking up to us, trying to whisk us to the dance floor. Intoxicated, plus face masks, it was hard to see who we were talking to but remained friendly.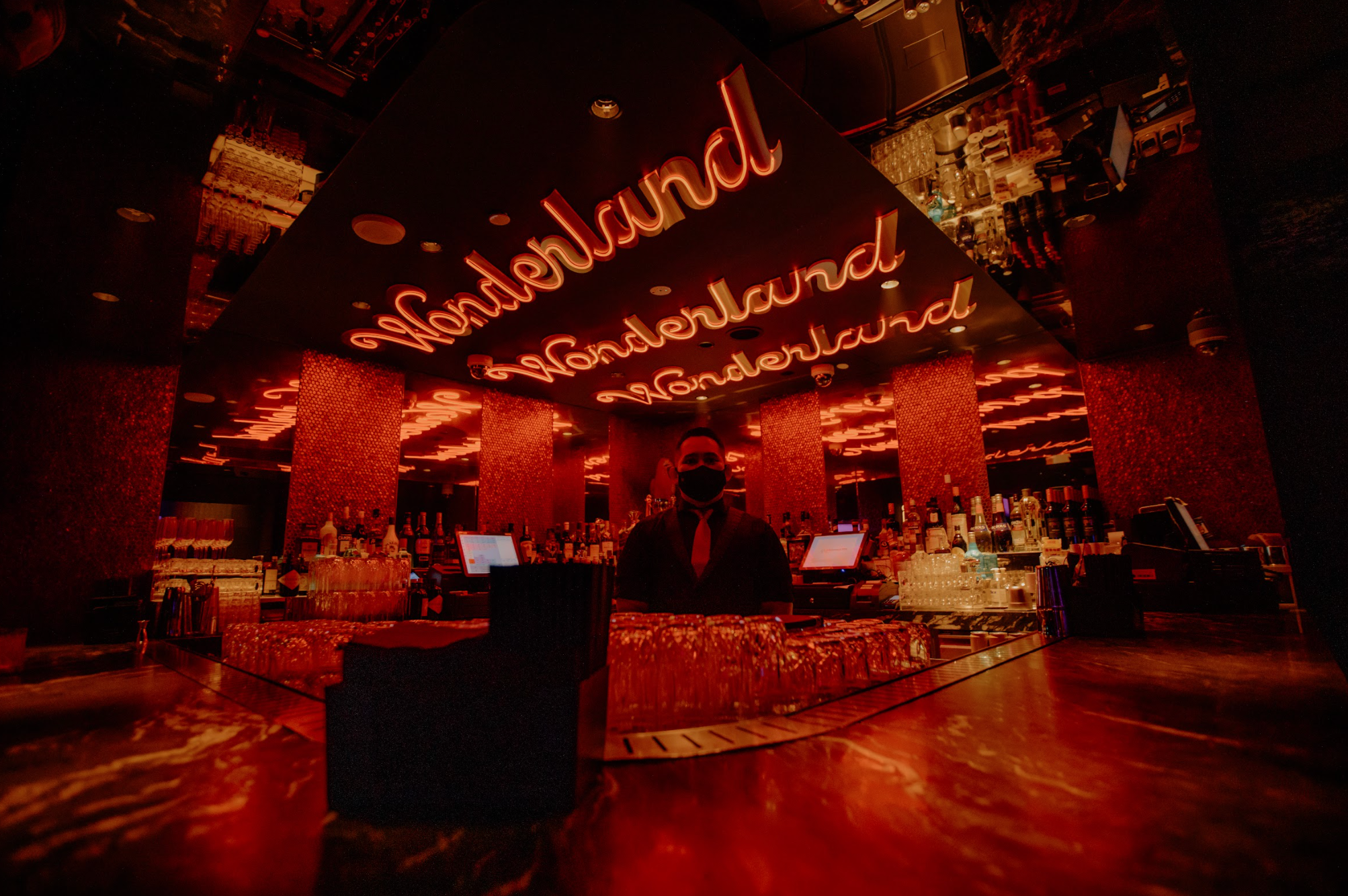 The dancing kept on till 6am but our legs almost gave way, so we left at 4am. Even so, there was still a queue outside, with young kids trying to get in. Did the pandemic have a lasting effect on the way we behave? With people loosening out on the dance floor, dancers in clubs, it is safe to say that clubbing feels almost the same as before, only with masks on.
READ MORE:
Halloween Horror Nights return this year
Compete in Netflix's Squid Game reality show and maybe win $4.56 million
New Khatib Nature Corridor will have three new parks