In the short span of six months, the popular Café Natsu opens its second outlet on December 5, shortly after debuting in the heritage district of Joo Chiat. This time, they find themselves in the lobby of Clemenceau Citadines Connect Hotel. The new interiors resemble the laidback DNA of a Melbournian café influenced by Japanese elegance while the menu seeks to constantly evolve and express Café Natsu's progressive cafe experience.
Bringing over familiar favourites from Joo Chiat, the team presents Western brunch classics tastefully shaped by Japanese sensibilities: house-made buckwheat granola with seasonal fruits lifted by yuzu curd made from fresh citrus and organic yoghurt ($16), poached Florentine eggs with dressed crab, wasabi spinach and miso Hollandaise, and the signature Wagyu sando wonderfully paired with shishito pepper ketchup and yuzu kosho mayonnaise ($26).
Fans can also look forward to the perfect tea-time snack of baked Hokkaido cheese tart ($8) and Kurozato brown sugar pecan tart ($12).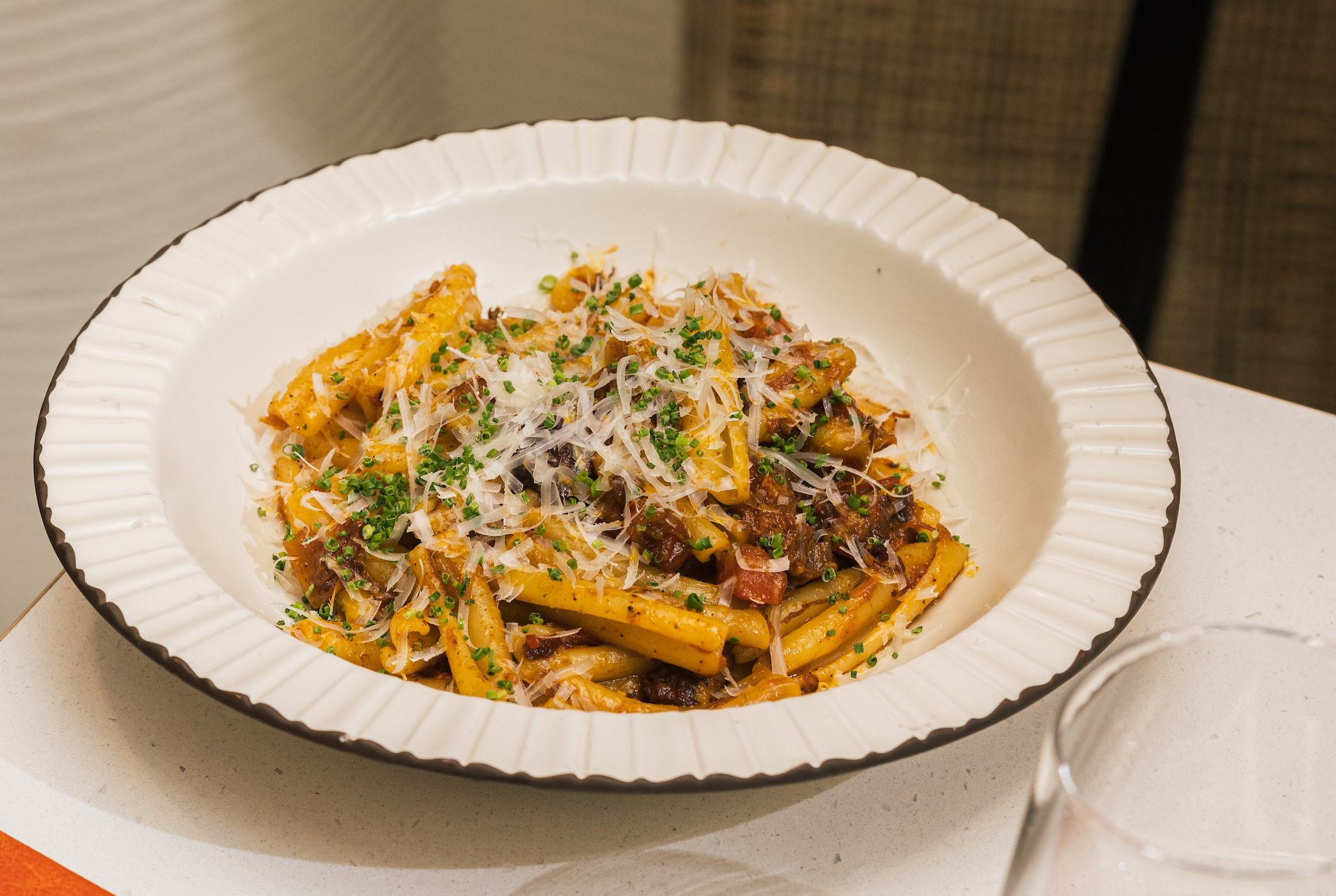 While things are hot off the press in Clemenceau, Michelin-famed chef Lewis Barker still manages to give Joo Chiat patrons a reason to celebrate. Refreshing a good half of the menu, he introduced never before seen dishes displaying a heavier focus towards Japanese elements. Designed for all-day enjoyment, the Wagyu hamburg with okonomiyaki ($26) and short rib ragu kare casarecce ($24, pictured above) are for those looking for bolder flavours. Lighter expressions can be found in the confit egg yolk and soy dashi ($14) that could be enjoyed at any time of the day.
READ MORE:
Jurassic Nest is Singapore's first dinosaur-themed food hall that has Michelin-rated food brands at Gardens by The Bay
Popular sandwich joint Eggslut to open a new branch at Suntec City by the end of 2022
Singapore takes top spot in Asia in the World's 50 Best Bars 2022 list